Black Lives Kneel Before God, Not Matter: Baseball Player Confesses Faith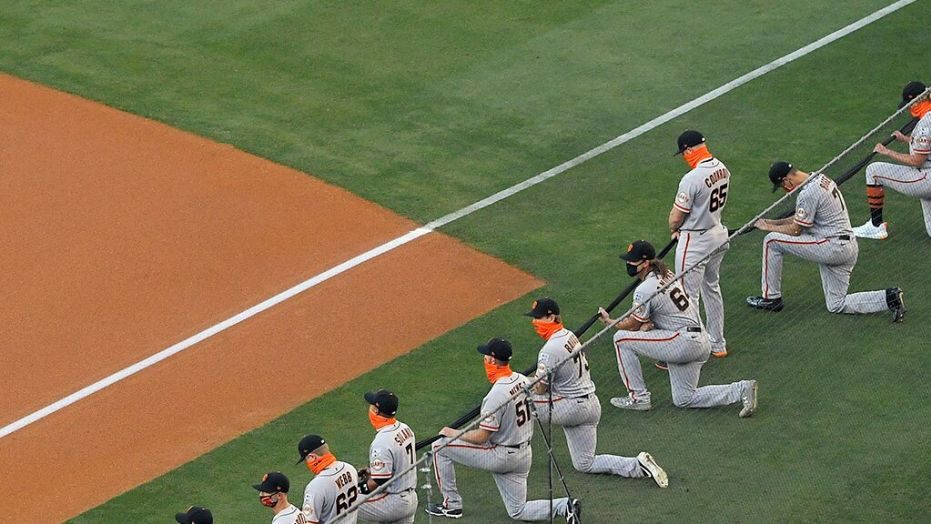 San Francisco Giants pitcher Sam Coonrod was the only player to stand during a moment honoring the Black Lives Matter movement ahead of the season opener against the Los Angeles Dodgers, telling reporters after the game that as a Christian he "can't kneel before anything besides God."
MLB provided teams with a long black ribbon that players on both sides jointly held as they kneeled in unity.
Every player and coach from the Washington Nationals and New York Yankees took part in the demonstration ahead of their game, but hours later, Coonrod stood alone.
I'm a Christian," he said, according to TMZ Sports. "So I just believe that I can't kneel before anything besides God."
Aside from his religious beliefs, the 27-year-old relief pitcher said there are aspects of the movement that he disagrees with.
"I just can't get on board with a couple things I've read about Black Lives Matter, how they lean towards Marxism," he continued. "And … they said some negative things about the nuclear family. I just can't get on board with that."
Team manager Gabe Kapler, who kneeled during the ribbon ceremony as well as during the national anthem, said he respects Coonrod's decision to stand.
"The one thing that we said is we were going to let people express themselves," Kapler said. "We were going to give them the choice on whether they were going to stand, kneel or do something else. That was a personal decision for Sam."
Dodgers outfielder Mookie Betts, who signed a 12-year, $365 million contract on Wednesday, and some of the Giants kneeled during the national anthem.
Several players during the Nationals-Yankees game wore T-shirts saying Black Lives Matter during batting practice, while the letters "BLM" were stenciled into the back of the mound at the center of the diamond.
Twenty20 World Cup postponed due to Covid-19
The event had been scheduled to take place in Australia from 18th October to 15th November.
A statement on the ICC website read: 'The International Cricket Council today confirmed the ICC men's T20 World Cup in Australia 2020 has been postponed due to the ongoing Covid-19 pandemic.'
The ICC did not announce if the 2021 tournament will now take place in Australia with the 2022 edition being staged in India, which was due to host the previously scheduled 2021 event.
The statement added that windows for the next three ICC men's events – the 2021 and 2022 T20 World Cups, and the 2023 World Cup – had been agreed, with the latter moved to October to November 2023 to allow for a longer qualification period.
The ICC also said the IBC Board, the commercial subsidiary of the ICC, will continue to evaluate the situation in relation to being able to stage the 2021 Women's World Cup in New Zealand in February next year, with planning for that event continuing as scheduled in the meantime.
Will get married once Afghanistan win the World Cup: Rashid Khan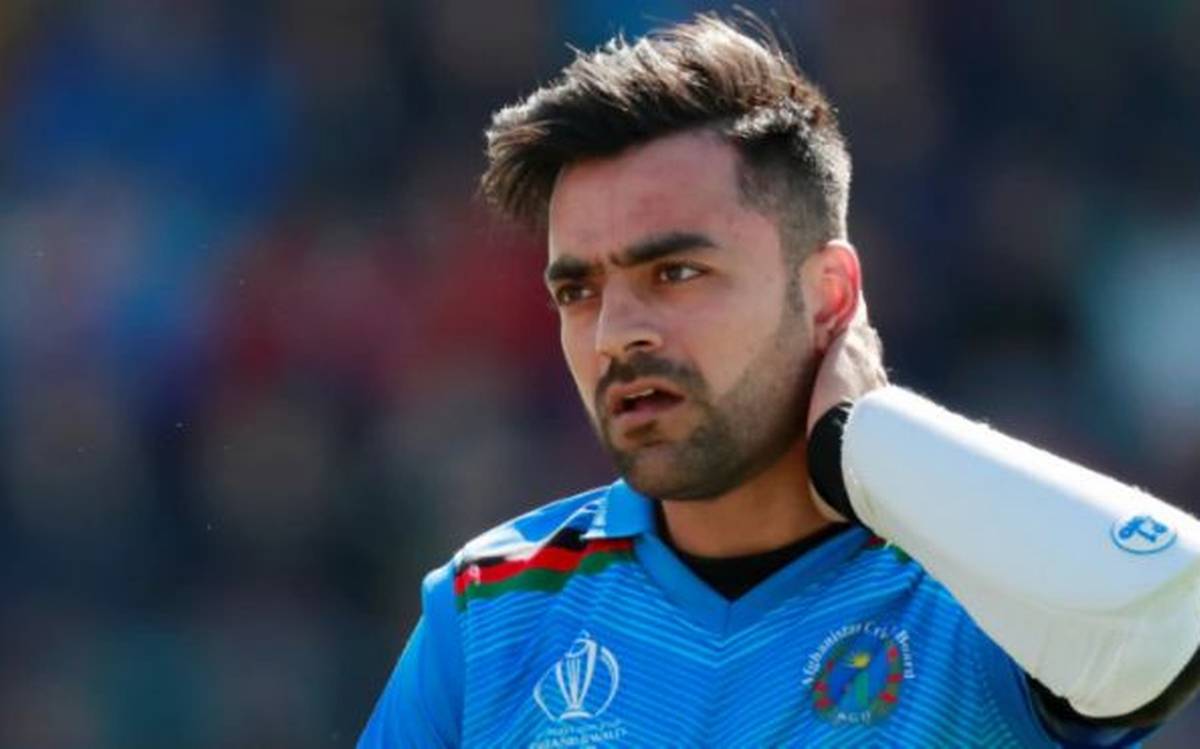 In an interesting revelation, 21-year-old Afghanistan spinner Rashid Khan has said that he would get married but only when his country is successful in winning a ICC Cricket World Cup.
Rashid Khan, who is currently the number one ranked T20I bowler, has played one 50-over World Cup and as many T20 World Cup for Afghanistan. In total, Afghanistan has featured in 2 50-over World Cups and 4 T20 World Cups but have failed to make any major impact on the tournament.
"I will get engaged & married once Afghanistan win the cricket world," said Rashid.
Afghanistan has failed to cross the league stage barrier in 2015 and 2019 World Cup. Out of their 15 50-over World Cup matches, Afghanistan have been able able to win only and that too against the minnows Scotland in 2015. Rashid Khan in fact, led the Afghanistan team in the 2019 World cup. He took 6 wickets from 9 matches in the tournament.
They have a better record in T20 World Cups as they have registered 5 wins out of their 14 matches till date. Rashid Khan was the second-highest wicket taker in the 2016 T20 World Cup. He scalped 11 wickets with an economy of 6.53.
Afghanistan team is unarguably making good strides and stamping their authority slowly but gradually in international cricket. With head coach Lance Klusener and bunch of exciting talents Afghanistan is expected to improve their World Cup performances in the future. The spin unit of the team looks very much set but they will have to make improvements in their fielding and batting department.
However, after Rashid Khan's interesting admission social media users took light-hearted jibes at the Sunrisers Hyderabad spinner. While one user compared him to Bollywood actor Salman Khan, other wrote, "What a plan to escape marriage."