State Government in India Removes Christianity and Islam from School Curriculum
India – According to Asia News, the state government of Karnataka, led by the Bharatiya Janata Party (BJP), has proposed to drop chapters regarding Islam and Christianity from the social science textbooks for grades 1 to 10.
State authorities cut the 2020-21 syllabus due to the COVID-19 pandemic. These cuts included chapters on India's Constitution, Islam, and Christianity, various media outlets reported.
Historically, students studied these topics in grade 9. However, reports noted that grade 9 teachers were asked to avoid these topics since they already studied in grade 6.
"To do away with lessons on Islam and Christianity from the school syllabus may keep students ignorant of the positive values of these religions," Archbishop Peter Machado of Bangalore told AsiaNews. "But also infuse them with feelings of indifference, distrust, and hostility."
"I hope the syllabus committee will undo the damage and restore the lessons on Islam and Christianity in the school standards as before, for a complete holistic education of the child." Archbishop Machado added.
After complaints, Suresh Kumar, Minister of the State's Department of Public Instruction, released a statement on Thursday, July 30, saying, "The decision to drop certain chapters has been put on hold. A review will be done following which the deleted chapters will be uploaded to the website."
Sources:Persecution
Pastor in Sri Lanka Forced to Close Ministry Following Threats and Intimidation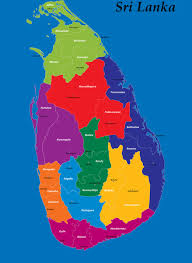 Sri Lanka– According to Barnabas Fund, a pastor in Sri Lanka has been forced to close his ministry after being detained by police and threatened by Buddhist monks.
On Sunday, October 18, police arrived at the pastor's house in Bakamuna, located in the Polonnaruwa district of Sri Lanka. Police ordered the pastor, whose identity Barnabas Fund has kept secret for security reasons, to immediately report to the local police station.
Following the police's instructions, the pastor went to the police station. At the station, he was taken into an office crowded with Buddhist monks. With the pastor's church attendance list in their possession, the monks went on to issue a series of threats against the pastor and demanded his ministry be closed.
According to Barnabas Fund, the pastor's church has endured similar threats in the past five years. However, in light of these most recent threats, the pastor has decided to close down his ministry.
Barnabas Fund reports that Christians make up 8% of Sri Lanka's total population and face frequent persecution and local opposition. Barnabas Fund notes that this persecution and opposition is often led of Buddhist monks.
Sources:persecution
ധനവാന്മാരെ കരഞ്ഞ് മുറയിടുവീന്‍ (യാക്കോ. 5:1)അനുഗ്രഹീതമായ സന്ദേശം