New Zealand mosque shooter sentenced to life without parole
A court in New Zealand has sentenced a self-confessed white supremacist who killed 51 Muslims as they prayed at two mosques in Christchurch to life imprisonment without parole, the first time such a sentence has been handed down in the country.
Brenton Tarrant, a 29-year-old Australian, pleaded guilty earlier this year to 51 charges of murder, 40 counts of attempted murder and one charge of committing a terrorist act during the March 2019 rampage in the southern city, which he livestreamed on Facebook.
In delivering the sentence, High Court Judge Cameron Mander said on Thursday that a finite term was insufficient for such a crime and that Tarrant had shown no remorse.
"Your crimes are so wicked that even if you are detained until you die it will not exhaust the requirements of punishment and denunciation," Mander said.
"As far as I can discern, you are empty of any empathy for your victims."
Prosecutors told the court at the opening of the sentencing hearing on Monday that Tarrant had been planning the attacks for a long time and wanted to create fear among immigrants.
The killer had been representing himself and said through a lawyer in court on Thursday that he did not oppose the sentence. Dressed in grey prison clothes and surrounded by guards, Tarrant did not react to the sentence.
"The hatred that lies at the heart of your hostility to particular members of the community that you came to this country to murder has no place here – it has no place anywhere," Mander said.
Temel Atacocugu, who survived being shot nine times during the attack at the Al Noor mosque, said he felt relieved at the sentence.
"Finally we can breathe freely, and we feel secure, and my kids feel secure," Atacocugu told The Associated Press news agency. "The justice system has locked up this ideology forever."
Gamal Fouda, the imam of Al Noor Mosque, said that "no punishment would bring our loved ones back", but was proud of New Zealand's response to extremism.
"We respect our justice system and in New Zealand Muslim community, and the non-Muslim as well – we stood together against hate. And with it, our own model for the world. Extremists are all the same. Whether they use religions, nationalism or any other ideology," he said.
"All extremists, they represent hate. but we are here today. We represent love, compassion, Muslim and non-Muslim people of faith and of no faith. That is us, New Zealanders, and we are very proud that we are Muslims in New Zealand and we'll continue to serve this country, and no punishment again is going to bring our loved ones back."
Prime Minister Jacinda Ardern said she was relieved "that person will never see the light of day".
"The trauma of March 15 is not easily healed, but today I hope is the last where we have any cause to hear or utter the name of the terrorist behind it. His deserves to be a lifetime of complete and utter silence," she said.
Ardern praised survivors and families of the victims who gave emotionally-charged statements in court this week, calling for Tarrant to be sentenced to life without parole.
"Nothing will take the pain away but I hope you felt the arms of New Zealand around you through this whole process, and I hope you continue to feel that through all the days that follow."
Scott Morrison, the prime minister of Australia, also welcomed Tarrant's sentencing.
"Justice was today delivered to the terrorist and murderer for his cowardly and horrific crimes in Christchurch. It is right that we wwill never see or hear from him again," said Morrison.
The March 2019 attacks shocked New Zealand and prompted new laws banning the deadliest types of semi-automatic weapons. They also prompted global changes to social media protocols.
During the four-day sentencing hearing, 90 survivors and family members recounted the horror of the attacks and the trauma they continue to feel.
Some spoke to the gunman angrily, calling him a monster and a coward. Some recited verses from the Quran or addressed him in Arabic. A few spoke softly to Tarrant, saying they forgave him.
Sara Qasem spoke on Thursday about her beloved father Abdelfattah, who was killed in the attacks.
"All a daughter ever wants is her dad. I want to go on more road trips with him. I want to smell his garden-sourced cooking. His cologne," she said. "I want to hear him tell me more about the olive trees in Palestine. I want to hear his voice. My dad's voice. My Baba's voice."
Sources:AlJazeera
Vietnamese pastor released after 4 years imprisonment over religious freedom advocacy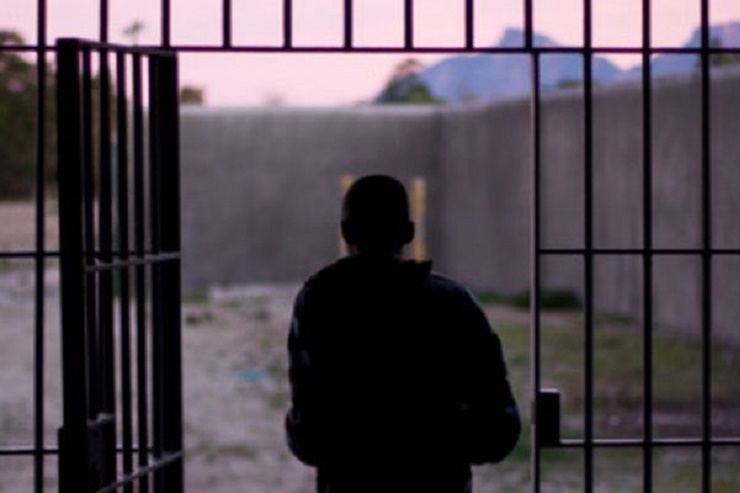 A Vietnamese pastor imprisoned for advocating for religious freedom has finally been released after spending over four years in prison, drawing praise from the United States Commission on International Religious Freedom.
On Sept. 18, USCIRF announced that A Dao, a pastor of the Montagnard Evangelical Church of Christ, had been released from prison. Dao was arrested in 2016 while on his way to visit some members of his church after attending a conference on religious freedom in East Timor.
In April 2017, a Vietnamese court tried and sentenced the pastor to five years imprisonment for allegedly "helping individuals to escape abroad illegally" under Article 275 of the country's Penal Code. Dao was not expected to be released until Aug. 18, 2021.
USCIRF Commissioner James W. Carr, who advocated for Dao's release through USCIRF's Religious Prisoners of Conscience Project, said he hopes the release is a "sign that the Vietnamese government is serious about improving religious freedom conditions and will release other individuals detained for their religious freedom advocacy."
He also called on Vietnam's government to "take steps to ensure that local authorities respect A Dao's freedom and safety should he choose to return to his home village."
Dao had for years advocated for his fellow church members to enjoy religious freedom in Vietnam's Central Highlands. While in prison, the pastor was beaten and abused by prison guards, while his church experienced ongoing harassment from the authorities.
Representative Glenn Grothman, who adopted Dao through the Tom Lantos Human Rights Commission's Defending Freedoms Project, said the pastor's release marked a "hallmark day for both Pastor A Dao and Vietnam."
"I hope that his release is a sign of Vietnam transitioning from an anti-God totalitarian state to a country in which religion in general and Christianity in particular can be openly practiced," he said, adding that the release "shows the importance of American elected officials speaking out against oppression and promoting the importance of religious freedom throughout the world."
"Religion should not be a tool to oppress any person nor a stain on their character," he said. "I hope other American Congressmen familiarize themselves with the oppression that religious minorities, which in many parts of the world are Christians, have to deal with on a daily basis."
Under Vietnam's constitution, citizens are allowed to "follow any religion or follow none" and the government is required to respect and protect freedom of religion. According to estimates, the majority of Vietnam's more than 94 million people practice Buddhism. More than 6 million Vietnamese are Catholic, more than 1 million practice the Cao Dai or Hoa Hao faiths, and approximately 1 to 2 million are Protestant.
However, the constitution permits authorities to override human rights, including religious freedom, for reasons of "national security, social order and security, social morality, and community well-being."
Vietnam's Communist government is particularly suspicious of Christianity, which it associates with former invaders, France and the U.S.
In its 2020 Annual Report, USCIRF noted that Hmong and Montagnard Christians in Vietnam's Northern and Central Highlands are regularly harassed, detained, or even banished because of their religious affiliation. Because of this, USCIRF has recommended that Vietnam be designated as a Country of Particular Concern every year since 2002.
Vietnam ranks as the 21st worst country in the world when it comes to Christian persecution, according to Open Doors USA's 2020 World Watch List. According to the persecution watchdog, Christians in Vietnam are targeted by both government and tribal leaders.
In 2018, Vietnam sentenced and jailed a number of Catholic activists, bloggers and Protestant pastors. In August, a pastor, Le Dinh Luong, was sentenced to 20 years for an alleged attempt to "overthrow the government."
Sources: Christian Post
അനുതാപത്തോടെ ദൈവത്തെ വിളിച്ചപേക്ഷിക്കാതെ മുന്നോട്ട് പോകാന്‍ കഴിയില്ല: ഫ്രാങ്ക്ളിൻ ഗ്രഹാമിന്റെ മുന്നറിയിപ്പ്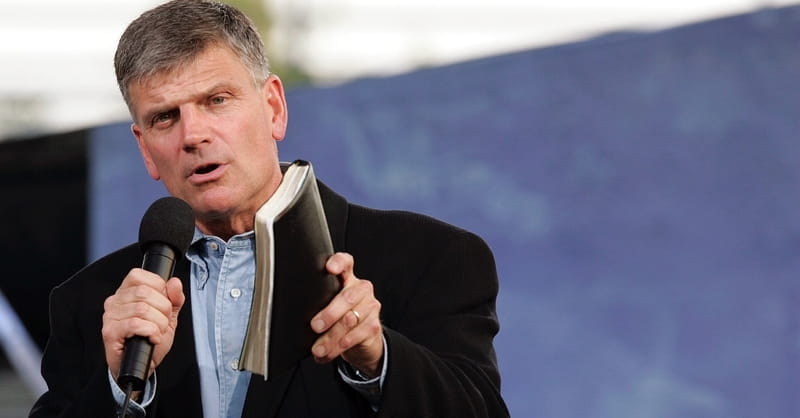 അമേരിക്കയെ ബാധിച്ചിരിക്കുന്ന ഗുരുതര പ്രശ്നങ്ങള്‍ക്ക് പരിഹാരം കാണുവാന്‍ ദൈവത്തിനു മാത്രമേ കഴിയുകയുള്ളുവെന്നും അനുതപിക്കുകയും സര്‍വ്വശക്തനേ വിളിച്ച് അപേക്ഷിക്കുകയും ചെയ്യാതെ രാജ്യത്തിന് മുന്നോട്ട് പോകാന്‍ കഴിയില്ലായെന്നും ലോക പ്രശസ്ത വചനപ്രഘോഷകന്‍ ഫ്രാങ്ക്ളിൻ ഗ്രഹാം. ഈ ശനിയാഴ്ച വാഷിംഗ്‌ടണ്‍ ഡി.സിയില്‍വെച്ച് നടക്കുന്ന ദേശീയ പ്രാര്‍ത്ഥനാറാലിയെ കുറിച്ച് ക്രിസ്ത്യന്‍ പോസ്റ്റിനു നല്‍കിയ ടെലിഫോണ്‍ അഭിമുഖത്തിലാണ് അന്തരിച്ച പ്രശസ്ത സുവിശേഷകന്‍ ബില്ലി ഗ്രഹാമിന്റെ മകന്‍ കൂടിയായ ഫ്രാങ്ക്ളിൻ ഗ്രഹാം ഈ മുന്നറിയിപ്പ് നല്‍കിയിരിക്കുന്നത്. കൊറോണ പകര്‍ച്ചവ്യാധിയെ തുടര്‍ന്നുള്ള ലോക്ക്ഡൌണ്‍ മൂലമുണ്ടായ തൊഴിലില്ലായ്മയും, കച്ചവട സ്ഥാപനങ്ങളുടെ അടച്ചുപൂട്ടലുമാണ് ദേശീയ പ്രാര്‍ത്ഥനാറാലി സംഘടിപ്പിക്കുവാനുള്ള പ്രധാന കാരണമെന്നു അദ്ദേഹം വെളിപ്പെടുത്തി.
"ദൈവവും, ദൈവീക വഴികളും ഗവണ്‍മെന്റുകളില്‍ നിന്നും, വിദ്യാലയങ്ങളില്‍ നിന്നും സമൂഹങ്ങളില്‍ നിന്നും നീക്കം ചെയ്യപ്പെട്ടുകഴിഞ്ഞു. അമേരിക്കയെ ചുറ്റിപ്പറ്റിയുള്ള ആത്മീയ അന്ധകാരം നീക്കുവാന്‍ ആര്‍ക്കും സാധ്യമല്ല. റിപ്പബ്ലിക്കന്‍സിനോ, ഡെമോക്രാറ്റുകള്‍ക്കോ ഇത് പരിഹരിക്കുവാന്‍ കഴിയുകയില്ല". ഫ്രാങ്ക്ലിന്‍ കൂട്ടിച്ചേര്‍ത്തു. നമ്മുടെ തെരുവുകളിലും, ചില സമൂഹങ്ങളിലും അസ്വസ്ഥതകള്‍ ഉണ്ടെന്നും, ജനങ്ങള്‍ പാര്‍ശ്വവത്കരിക്കപ്പെട്ടിരിക്കുന്നതിനാല്‍ അവരുടെ മുറവിളി ആരും കേള്‍ക്കുന്നില്ലെന്നും ഇതെല്ലാം ഒരു സമയത്ത് തന്നെ തിളച്ചു മറിയുകയാണെന്നും അദ്ദേഹം പറഞ്ഞു.
നമ്മള്‍ അനുതപിക്കുകയും സര്‍വ്വശക്തനായ ദൈവത്തെ വിളിച്ചപേക്ഷിക്കുകയും ചെയ്തില്ലെങ്കില്‍ അമേരിക്കക്ക് മുന്നോട്ട് പോകുവാന്‍ കഴിയില്ല. "പ്രാര്‍ത്ഥിക്കുന്ന ആളുകള്‍ ഇപ്പോഴും അമേരിക്കയില്‍ ഉണ്ടോ? ഒരു വലിയ ഉയര്‍ത്തെഴുന്നേല്‍പ്പിന് സാധ്യതയുണ്ടോ?" എന്ന ചോദ്യത്തിന്, 'വിരളം' എന്നായിരുന്നു ഫ്രാങ്ക്ലിന്റെ മറുപടി. ക്രിസ്ത്യന്‍ സന്നദ്ധ സംഘടനയായ സമരിറ്റന്‍സ് പഴ്സിന്റേയും, ബില്ലി ഗ്രഹാം ഇവാഞ്ചലിസ്റ്റ് അസോസിയേഷന്റേയും പ്രസിഡന്‍റാണ് ഫ്രാങ്ക്ലിന്‍.
കടപ്പാട് :പ്രവാചക ശബ്ദം