American wildfires: Death toll rises to 15; About five lakh people were evacuated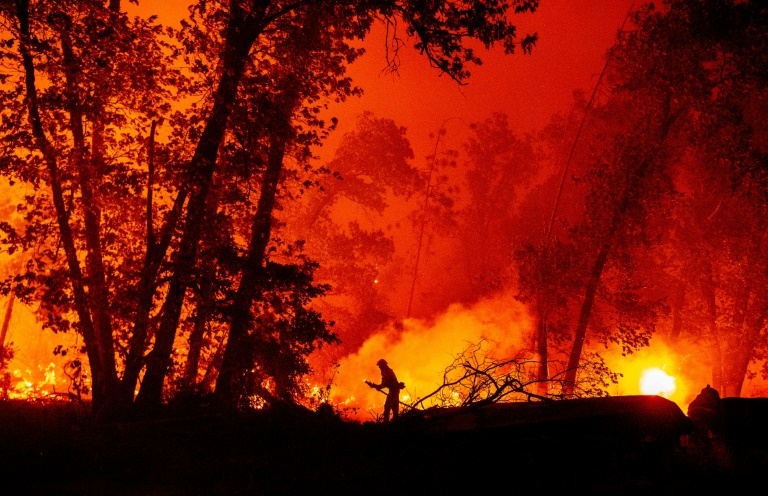 Firefighters were battling unprecedented wildfires up and down the US West Coast on Friday that killed 15 people and forced more than half a million others to flee their homes, with officials warning of more deaths to come in the days ahead.
The true scale of destruction was impossible to count across wide stretches of California, Oregon and Washington cut off from the world by an apocalyptic wall of flames, fuelled by record heatwaves and intense, dry winds.
The August Complex Fire became the biggest recorded blaze in Californian history on Thursday, after multiple fires in the state's northwest combined under high temperatures and winds to rip through 746,000 acres of dry vegetation.
More than 2.6 million acres have been burned across the whole state so far, a Cal Fire spokesman said on Thursday evening.
Half a million people have been evacuated in neighboring Oregon, where the government said firefighters were 'prioritizing life (and) safety as they battle a record 900,000 acres of wildfires.'
Governor Kate Brown said that the amount of land incinerated by fires in just the last 72 hours was twice the state's annual average, and that at least five towns had been 'substantially destroyed.'
'We have never seen this amount of uncontained fire across our state,' she told a press conference.
Huge wildfires are becoming more common, with the World Meteorological Organisation saying the five years to 2019 was 'unprecedented' for fires, especially in Europe and North America.
Climate change amplifies droughts which dry out regions, creating ideal conditions for wildfires to spread out-of-control and inflict unprecedented material and environmental damage.
Local Oregon officials confirmed two deaths in the Santiam Canyon region south of Portland, and a third in the Ashland area, near the California border.
Police went door to door to make sure that residents were evacuating the city of Molalla, marking their driveways with spray paint to show they had left.
'It's one thing to leave your house, it's another thing being told that you have to leave,' said Denise Pentz, a resident of the town for 11 years, who was loading her family belongings into a camping trailer.
Among those killed in the past day was a one-year-old boy who perished while his parents suffered severe burns as they attempted to flee an inferno 130 miles east of Seattle.
'This child's family and community will never be the same,' said Washington governor Jay Inslee, in a statement on his state's first fire death of 2020.
Court in Pakistan Orders Arzoo Raja Stay in Shelter Home Until She Turns 18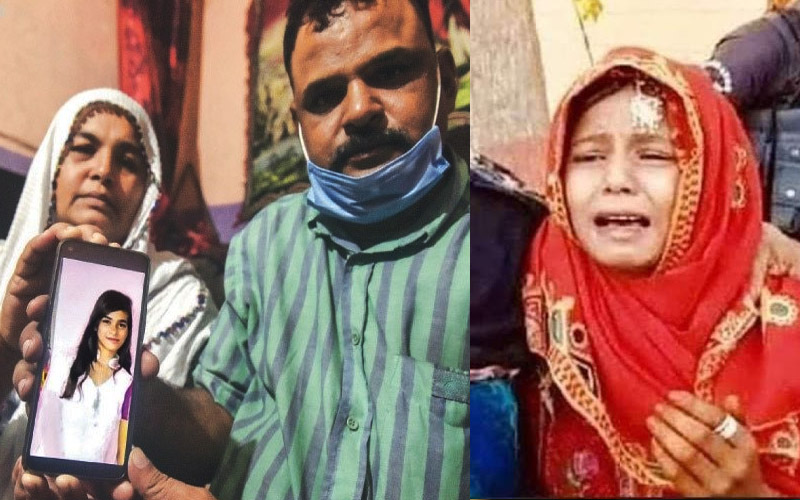 Pakistan – On Monday, November 23, the High Court in Sindh ordered that Arzoo Raja, a 13-year-old Christian girl allegedly abducted and illegally married to a 44-year-old Muslim man, remain in a government shelter home until she turns 18.
On October 13, Arzoo was allegedly abducted from her family home in Karachi by Ali Azhar, her Muslim neighbor. Arzoo's parents reported the incident to local police and were informed two days later that their daughter had converted to Islam and married Azhar.
Arzoo's parents challenged the validity of the marriage claiming it violated the Sindh Child Marriage Restraint Act. However, on October 27, the court ruled in favor of the marriage and order local police to protect Arzoo and Azhar.
On November 2, police were ordered by the High Court in Sindh to recover Arzoo and arrest Azhar. This came after Pakistan's Minister for Human Rights became involved in the case as an intervener. Arzoo was taken to a women's shelter and Azhar was arrested.
On November 9, the High Court in Sindh ruled that Arzoo was a minor and that her marriage to Azhar violated the Sindh Child Marriage Restraint Act. Arzoo returned to the women's shelter after she refused to reunite with her family and insisted that she had freely chosen to marry Azhar.
On November 23, the High Court in Sindh declined to dismiss the criminal charges against Azhar in addition to ordering Arzoo remain in the government shelter home.
"I believe it is a good verdict, because the court has not quashed the FIR registered by Arzoo's father and statutory rape of a minor has been added to it, a crime punishable with life imprisonment or death sentence," Jibran Nasir, the Christian family's attorney, told Morning Star News. "Arzoo will remain in the shelter home and reconsider her decision to not live with her parents."
"Please understand that Arzoo is reluctant to live with her parents because of the consistent brainwashing done by the accused and certain community activists for ulterior motives," Nasir added.
According to a study by the Movement for Solidarity and Peace Pakistan, an estimated 1,000 Christian and Hindu women are abducted, forcefully married, and forcefully converted to Islam every year. Many of the victims are minors. Sexual assaults and fraudulent marriages are used by perpetrators to entrap victims and authorities are often complicit.
The issue of religion is injected into cases of sexual assault to place victims from religious minority communities at a disadvantage. Playing upon religious biases, perpetrators know they can cover up and justify their crimes by introducing an element of religion.
At least 41 people have been killed in a road accident in Brazil
At least 41 people were killed and 10 injured on Wednesday when a bus and a truck crashed in southeastern Brazil, police said.
The bus, which was carrying employees on their way to work at a textile factory, collided with the truck just before 7am on a motorway outside the town of Taguai, in Sao Paulo state, police said.
"There were bodies everywhere" when rescuers arrived at the scene, a police source said.
"It was impossible to tell who had been in the truck and who had been in the bus," he added.
Authorities are still investigating the cause of the crash. The death toll, initially reported as 32, was expected to rise further, state police said in a statement.
"We know there are more victims in the wreckage of the vehicles, but we don't know how many," it said.
Police said 37 people were killed at the scene. Four more died of their injuries in hospital. Another nine people are in serious condition, they said.
"In a situation like this, blood transfusions are essential, and the worst part is that stocks are down because of the coronavirus pandemic," state health secretary Jean Gorinchteyn told television network Globo News.
Images from the scene showed the vehicles smashed into pieces, debris strewn across the road. The front end of the bus was completely torn off.
Dozens of rescuers were still busy at the scene. Taguai is about 340km (211 miles) west of Sao Paulo, Brazil's biggest city and economic capital.
"I want to send my condolences to the families and friends of the victims of this very terrible accident," said Sao Paulo Governor Joao Doria.
Local media reports said there were 53 people on the bus. The truck driver reportedly survived.
The crash was one of the worst in recent memory in Brazil, where 5,332 people died in road accidents last year.