Christian Family in Eastern India Attacked with Bamboo Sticks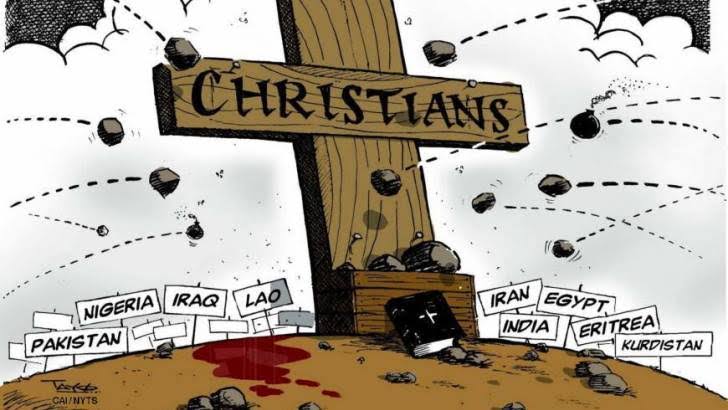 India – According to Morning Star News, a pastor and his family were attacked by religious fanatics in a village located in India's Bihar state. The family was told by the assailants that they must leave the village and stop leading worship services or face death.
On September 14, a mob of radical Hindu nationalists attacked Pastor Vinouwa Das and his family with bamboo sticks in Jhikatia village. According to Punita Kumari, Pastor Das' wife, the assailants broke into the family's home, dragged her husband out, and began beating him.
"The shouted at me that we must vacate the premises immediately, and that they will not allow Christian services in the village," Kumari told Morning Star News. "They were furious and beat me up also with the wooden sticks. It was not even a month since I was out of labor. My newborn suffered injuries along with me."
Prior to the attack, Morning Star News reports that there were three Christian families in Jhikatia village being led by Pastor Das. Last year, one family dedicated land to construct a small church hall and room for Pastor Das and his family. However, that family has since renounced their Christian faith and are now being used by radicals to pressure Pastor Das and his family.
"Now that they have renounced their faith in Christ, upon the instigation of the upper-caste Hindus, they want the land back," Pastor Arun Kumar, a pastor from a nearby village, told Morning Star News.
The Christians have submitted a complaint to the local police, seeking protection. With the help of the Alliance Defending Freedom India, the police have ensured that Pastor Das and family will be secure as the land dispute is settled.
Sources:Persecution
Indian Pastor Bound and Beaten for Refusal to Contribute to Tribal Rituals
India – According to Morning Star News, a pastor in India's Jharkhand state was bound and publicly beaten by fellow villagers after he refused to contribute funds to the ritual worship of tribal deities. Despite this intense persecution, the pastor remained steadfast in his faith.
On January 24, Pastor Lakshman Oraon was called before the elders of Jungur village, located in the Latehar District of Jharkhand. The elders of the village demanded he contribute funds to the ritual worship of the village's tribal deities. When he refused, his arms were tired behind his back and he was beaten.
"When they tied me and started kicking me, I was not at all angry," Pastor Oraon told Morning Star News. "The Lord reminded me of the verses in Matthew 5:11-12. I received great strength from these words. There was a smile on my face all through."
After the beating, village elders threatened to excommunicate Pastor Oraon and the other Christians of the village if they continued to refuse to contribute to the tribal rituals.
Facing expulsion, Pastor Oraon reached out to the Alliance Defending Freedom India (ADF). ADF contacted the local police station. Officers called Pastor Oraon and the village elders to the station to work out the situation.
"At the police station, we were asked to give the money, and we gave it," Pastor Oraon told Morning Star News. "We are praying for the salvation of village leaders and the devotees of tribal deities. The police assured us that they will be a phone call away if any problem arises, and that we will not face any troubles from the villagers after giving the money."
Sources:persecution
Overseas Indians need permission for missionary, tabligh activities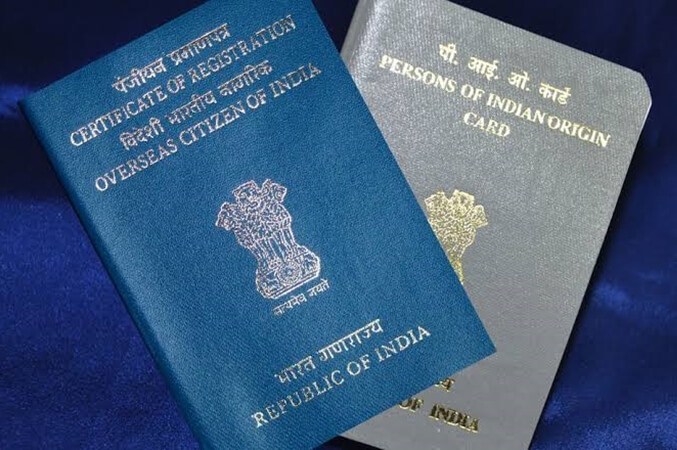 Overseas Citizenship of India (OCI) card-holders will need special permission if they want to take up any missionary, Tabligh or journalistic activities, the Home Ministry has said in rules for overseas Indians seeking visas.
Those with OCI cards who want to take up these activities will need special permission from the Foreign Regional Registration Office (FRRO).
Overseas Indians will also need permission to take up any research work, an internship with foreign missions or if they need to visit areas designated as restricted or protected.
The OCI cardholders have to inform the FRRO if there is a change in address.
According to sources in the Home Ministry, all the rules were part of the 'brochure' published by it on November 15, 2019, and have now been consolidated and notified.
What has raised questions in the new rules are that activities like Tabligh – a religious sect – and journalism have been mentioned in the same breath.
The Tablighi Jamaat was in sharp scrutiny after multiple coronavirus cases across the country were traced to their religious gathering in Delhi in March last year when the pandemic was spreading across the world.
In December, a Delhi court acquitted 36 foreigners charge-sheeted over the Tablighi Jamaat congregation. The passports of these visitors had been seized.
Amid a huge controversy as allegations of the gathering becoming a Covid super-spreader took on religious tones, petitions asked the Supreme Court to act against the media for "spreading hatred" over the Tablighi meet at Markaz Nizamuddin.
Sources:Inquest News