Death threats against a Chinese pastor in Texas
An exiled Chinese pastor who leads a Texas-based organization assisting Christians in China has been targeted with protests, harassment and death threats initiated by a Chinese multi-millionaire.
Wengui Guo, who uses the name Miles Kwok in the United States, threatened Bob Fu and other Chinese pastors and nationals in the US.
KOSA-TV in Midland, Texas, reported Kwok, who the New York Times called an "exiled billionaire whistle-blower," announced via YouTube he was sending protesters to Fu's house because he says Fu is a communist spy.
Fu, the founder of ChinaAid, says it is Kwok who is the communist.
The pastor has been forced to move his family to an undisclosed location for their safety, according to his organization, but he "is not yielding to these acts of terrorism that are attacks on every pastor of every church in this country."
In a statement, China Aid Association said protesters gathered Sept. 26 outside of Fu's house while he was out of town and his wife and children were home.
Since then, the number of protestors and the calls for violence have increased. On Oct. 5, it escalated when a bus with more than 50 protesters showed up outside Fu's home.
A local news station, NewsWest 9, reported the scene of busloads of protesters lining the street outside Fu's home was "almost stranger than fiction."
NewsWest 9 said it spoke to a few of the protesters, who say they are from the United States but won't identify themselves or what state they are from. One protester told the station his name was Texas Cowboy.
Midland Mayor Patrick Payton and police said the protesters are being paid to travel to Midland and protest outside of Fu's home.
One neighbor said they are getting paid $500 a day but the station could not confirm the information.
Midland's mayor, area pastors and Fu's neighbors deny he's a spy and believe he has become a target because he has been outspoken against communist China.
Jenny Cudd, who has worked with Fu, told NewsWest9 she believes the Chinese Communist Party is trying to discredit Fi.
"It is an organized effort, we literally saw them coming off buses yesterday and they were handed a sign, flag or a Bible," Cudd said. "I don't know about you, but I don't trust anyone who was bussed in to protest something."
She said Fu has spoken out against communist China "for decades and decades and helped persecuted Christians in China, trying to get them out."
ChinaAid plans to hold a rally Thursday at noon at the Midland County Horshoe Arena in Midland.
"Communism has reared its evil head in the U.S.A. in 2020 in a more direct way than since the peak of the Cold War years and fall of the U.S.S.R.," ChinaAid says.
The organization sees it as a "direct attempt to silence pastors, churches and the work of the Gospel both here and in China."
The U.S. Pastor Council is joining other ministries and leaders in calling on pastors from "every color, every corner" of the U.S. to support Fu and the other persecuted pastors.
"I pray God uses this threat to expose the Chinese communists' agenda to destroy Christianity," said Fu. "Americans in general and Christians specifically need to know what is really happening in China and now even here in the USA. Please pray for me and my family."
Fu took part in the Tiananmen Square protests of 1989 and became an underground house church pastor. He fled China with his wife in 1996 due to religious persecution by the Chinese Communist Party.
Sources:wnd
750 killed at Ethiopian Orthodox church said to contain Ark of the Covenant: report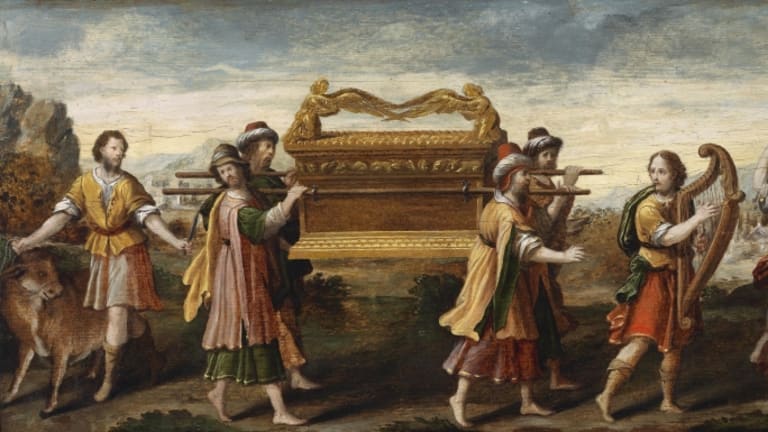 Around 750 people were killed in an attack on an Orthodox church, which is said to contain the Ark of the Covenant described in the Book of Exodus in the Bible, in northern Ethiopia's war-torn Tigray region — home to thousands of churches and monasteries — according to reports.
Hundreds of people hiding in Maryam Tsiyon Church in Aksum amid an armed conflict were brought out and shot to death, and local residents believe the aim was to take the Ark of Covenant to Addis Ababa, the Belgium-based nonprofit European External Programme with Africa reported in this month's situational report, released on Jan. 9.
"The number of people killed is reported as 750," it said. The church, the most ancient and sacred of Ethiopian Christianity and also known as the Church of St. Mary of Zion, belongs to the Ethiopian Orthodox Tewahedo Church.
"I've not heard more than rumours about the looting of the Arc from Maryam Tsion, but if it's true that up to 750 died defending it, it is conceivable that the attackers didn't stop there," said Michael Gervers, a professor of history at the University of Toronto, according to The Telegraph.
"The government and the Eritreans want to wipe out the Tigrayan culture. They think they're better than rest of the people in the country. The looting is about destroying and removing the cultural presence of Tigray," Gervers explained.
Former BBC World Service Africa editor and Senior Research Fellow at the Institute of Commonwealth Studies, Martin Plaut, said that those who escaped the Aksum massacre had reported that the attack began after Ethiopian federal troops and Amhara militia approached the church, the U.K.'s Church Times reported.
"People were worried about the safety of the Ark, and when they heard troops were approaching feared they had come to steal it. All those inside the cathedral were forced out into the square," Plaut was quoted as saying.
About 1,000 people were believed to be in the church complex at the time of the attack. The EEPA said the massacre was carried out by Ethiopian federal troops and allied Amhara militia that are fighting the Tigray People's Liberation Front.
The church and and the Ark have likely not been damaged, Plaut added.
The fighting began in Tigray since Nov. 4 when the region's ruling political party Tigray People's Liberation Front captured the Northern Command army base in the regional capital Mekelle as part of an uprising, after which Prime Minister Abiy Ahmed ordered a military offensive. Abiy claimed on Nov. 28 that the Ethiopian National Defense Force had regained "full command" of Mekelle.
Sources:Christian Post
Charges dropped against deacon arrested for singing hymns outdoors
A court has dismissed all charges against a church deacon who was one of the three arrested last September for singing while not wearing a mask at a "psalm sing" outdoor worship service held in Moscow City, Idaho.
The Idaho District Court dropped charges against Gabriel Rench in the case State of Idaho v. Gabriel Rench. The deacon was arrested at an event hosted by Christ Church and held outside City Hall in response to the extension of a COVID-19-prompted mask mandate imposed by Moscow's mayor at the time, the law firm Thomas More Society, which represented the church, said.
"We had done the Psalm sing in the past under the same [mask] resolution and we weren't arrested, we weren't warned … we were just taking our constitutional liberties to do what we're allowed to do under the Constitution — worship," Rench said, referring to the event that was attended by about 200 people.
The city of Moscow, "appears to have been so anxious to make an example of Christ Church's opposition to their desired COVID restrictions that they failed to follow the mandatory exemptions articulated in their own laws," Thomas More Society Special Counsel Michael Jacques noted.
"The Moscow City Code allows the Mayor to issue public health emergency orders, but exempts '[a]ny and all expressive and associative activity that is protected by the United States and Idaho Constitutions, including speech, press, assembly, and/or religious activity,'" Jacques explained. "Mr. Rench and the other worshipers who were arrested had their constitutionally protected liberties violated and their lives disrupted — not only by the inappropriate actions of law enforcement officers, but also by city officials who did not immediately act to correct this unlawful arrest."
After Rench and others were arrested in September, the church wrote on its Facebook page: "Yesterday Christ Church sponsored a flash psalm sing at city hall. We were going to appear there at quarter to [5 p.m.], sing three psalms or hymns, then the doxology, and then out. The songs were Psalm 20, Psalm 124, and 'Amazing Grace.' When we arrived, the police were waiting for us. One of them informed me that people either had to social distance or wear a mask or otherwise face a citation."
Douglas Wilson, who wrote the post, added: "I told him that I would inform everyone of that, which I did. I said a brief prayer, and we began to sing. Over the following 15 minutes of singing, three of our people were arrested, and two others were cited."
Sources:Christian Post