Two Pastors in Northern India Jailed on False Forced Conversion Charges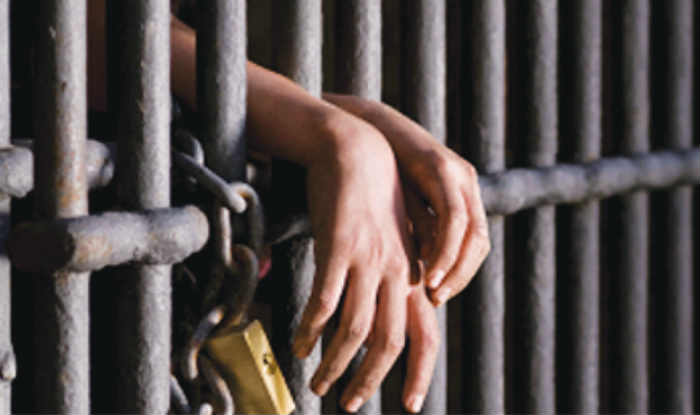 India – On October 4, two Christian pastors in India's Uttar Pradesh state were jailed on false forced conversion charges. The arrests happened after radical Hindu nationalists disrupted a worship service taking place in the home of one of the pastors.
On October 4, Pastor Harilal and Pastor Kalicharan were leading a worship service in Pastor Harilal's home, located in the Mau district of Uttar Pradesh. Six members of the Hindu Vahini group, led by Chandan Singh, disrupted the service and began taking pictures and videos of the Christians that had gathered for worship.
"After a few minutes, police arrived at my house and asked why we were involved in conversions," Pastor Harilal told International Christian Concern (ICC). "We told them we were not involved in conversion and only pray with those who want prayer."
"Despite our explanation, we were taken into custody," Pastor Harilal continued. "At the police station, we were further harassed by the police before they put us in lock up."
At the police station, officers told the two pastors that India was a Hindu nation and their conversions to Christianity brought shame on the country. The officers went on to ask why the pastors converted others away from Hinduism.
When the pastors were taken before a local judge, they were again questioned about their involvement in conversions to Christianity. After a brief hearing, the pastors were sent to the district jail in Mau. On October 6, both pastors posted bail and were released.
"After this incident, it has been very hard to have a worship service," Pastor Harilal told ICC. "We have had worship with half of the church members and have changed the timing and duration as well."
False accusations of forced conversions are often used by radical Hindu nationalists to harass Christian communities across India. Due to growing religious intolerance and the normalization of religiously motivated violence, many non-Hindu religious activities are wrongly perceived by nationalists as conversion activities and are attacked or harassed.
Sources:persecution
UAE suspends visa-free travel agreement with Israel until July
The United Arab Emirates has suspended an agreement to inaugurate visa-free travel for Israelis to the Gulf country until July 1, citing the spread of the coronavirus pandemic, Israel's Foreign Ministry said.
Until then, Israeli citizens seeking to travel to the UAE will need to obtain a visa, as will UAE citizens seeking to travel to Israel, the ministry said on Monday. The UAE has taken a similar step regarding travel from most European countries, as well as India and Pakistan, the Israeli ministry said.
Israel is in its third lockdown and discussing the possibility of extending it beyond Jan. 21 as the number of new cases remains high.
The UAE ratified the agreement on visa-free travel with Israel last week and it was set to go into effect 30 days from then. The agreement follows a normalization accord between the countries signed in September.
The announcement of the suspension comes a day after Israel's cabinet voted to require all people returning from the UAE and Brazil to quarantine in government-run hotels. A similar decision made previously regarding travelers returning from South Africa and Zambia was extended for 10 days.
Christian Group in India Documents 327 Incidents of Persecution in 2020
India – According to the Evangelical Fellowship of India (EFI), Indian Christians endured at least 327 incidents of persecution in 2020. This was despite the fact that most of India's population lived under locked down conditions for months due to the COVID-19 pandemic.
According to EFI, 327 cases of persecution were documented in 2020. At least five Christians were murdered and six churches were burnt or demolished in religiously motivated attacks. In addition, EFI noted 26 incidents of social boycotts where Christian communities were shunned by their non-Christian neighbors due to their religious identity.
EFI's report documents the continuation of an ongoing trend of growing religious intolerance and violence in India. Since the Bharatiya Janata Party (BJP) took political power in 2014, incidents of Christian persecution documented by EFI have more than doubled. In 2014, the year the BJP rose to political power, EFI recorded 147 violent attacks on Indian Christians. In 2019, after five years of BJP rule, EFI recorded 366 violent attacks.
The incidents documented by EFI likely represent only a portion of the violence experienced by India's Christian community. Most incidents go unreported due to fear of reprisal and lack of confidence in India's justice system.
Sources:persecution