HBO channel ceases broadcasting in India
WarnerMedia International has announced the cessation of the HBO SD and HD linear movie channels in India and Pakistan, as well as the WB linear movie channel in India, Pakistan, Bangladesh and Maldives with effect from December 15.
This means that WarnerMedia International will have presence in India through its kids' channel brands – Cartoon Network and POGO in the South Asia region. The broadcaster said in a statement that it will sharpen focus on the kids' segment in India, including increasing local animation production in this region.
"After 20 years of successes for the HBO linear movie channel in South Asia and more than a decade with the WB linear movie channel, this was a difficult decision to make. The pay-TV industry landscape and the market dynamics have shifted dramatically, and the Covid-19 pandemic has accelerated the need for further change," said Siddharth Jain, senior vice president and managing director, WarnerMedia's entertainment networks in South Asia.
He added, "We would like to express our heartfelt appreciation to all our partners and fans who have made HBO and WB household names. We also owe a debt of gratitude to all our employees who have worked so passionately on these well-loved brands. WarnerMedia has a strong interest in India and are committed to assessing optimal opportunities to serve valued customers here."
WarnerMedia will continue to have employees based in Mumbai, Delhi and Bangalore to manage its kids' channel brands operations, sales and marketing as well as the distribution of CNN International.
The HBO brand will also continue to have presence in India through it content deal with Disney+Hotstar. The video streaming platform houses HBO Original titles like WestWorld, and Game of Thrones.
Lauren Daigle releases new single 'Hold On To Me,' a love song to God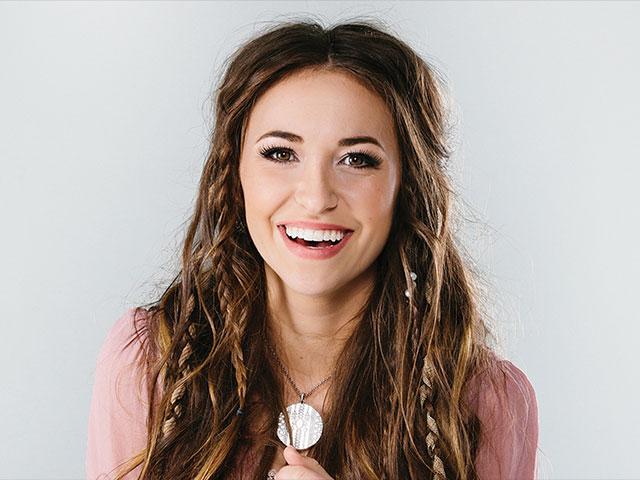 Two-time Grammy award-winning singer Lauren Daigle has released her latest single, "Hold On to Me," a ballad with crossover appeal.
It's been almost two years since Daigle's last solo single release, and the singer is ecstatic to finally be able to present new music to her millions of followers.
Daigle took to Instagram to celebrate the "Hold on to Me" release.
"It has been such a long time coming," she shared in an Instagram video shortly before its release. "Long song in the making. We first sang this song in 2019 in Wichita, Kansas."
The Louisiana native urged everyone to save a copy of the song on their playlist as it's "now available for all of the world to listen to."
"Hold On To Me," which was written in 2019 while Daigle was on the road, follows in the footsteps of her record-breaking crossover single "You Say" in that it was written as a love song to God but can also be dedicated to a loved one.
"Hold on to me when it's too dark to see you / Hold on to me when I reach the end / Hold to me when I forgot I need you / When I let go, hold me again," she pleads in the song's chorus.
In a video released to apple music, Daigle described the song as a good reminder after 2020 to come together and "remember that being with each other, and being there for each other, and holding each other up in the worst times — is what life is truly all about."
The singer's last album release, Look Up Child, debuted at No. 3 on the Billboard 200 chart upon its release in 2018, beating out famous secular musicians such as Drake, Ariana Grande, Nicki Minaj and Cardi B that week. Since then, she has broken several records and has been a Billboard favorite. The 29-year-old has been thriving in the mainstream circuit, sharing her Christian music and her story.
"I want people who encounter my music, whether through a live appearance or on an album, to connect to something greater than themselves,' she told CP in a past interview. "I want the lyrics of my songs to spread love and foster unity. I hope those listening hear something that stirs them to be a light in this world and bring a smile to someone's face."
Sources:Christian Post
'The Choson' series, which has brought tens of thousands of Christians, is now on Trinity Network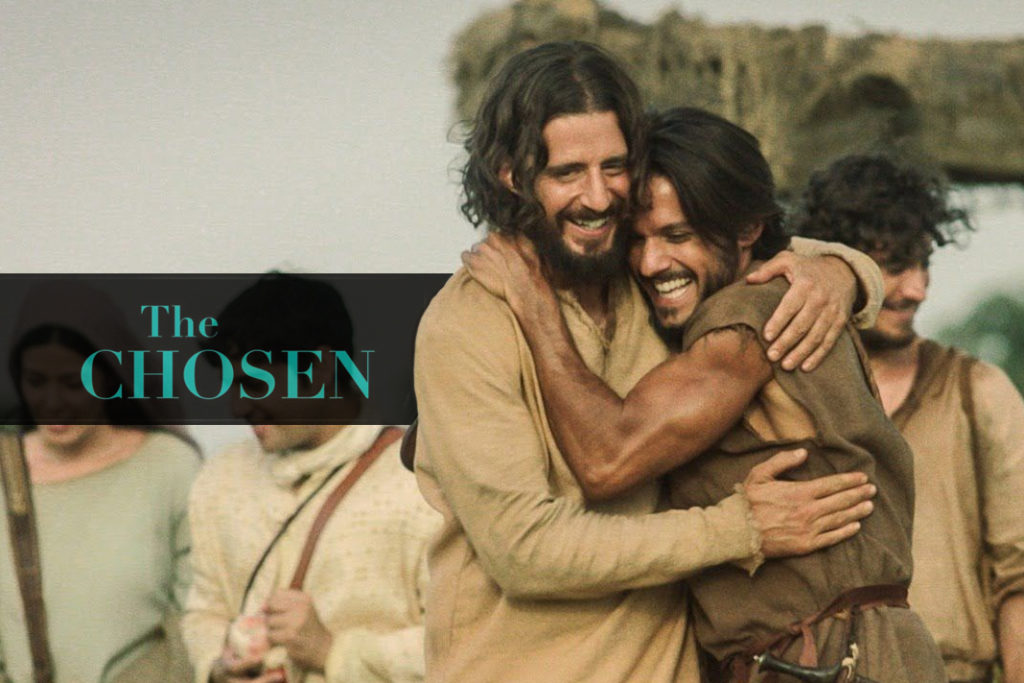 A TV series portraying the life of Jesus has started airing this month on the Trinity Broadcasting Network (TBN).
"The Chosen" is a television series that will allow the viewers to see areas of the ministry of Jesus that were never shown on film before. The first season, which will have eight episodes, started on Feb. 8 and will run every Monday evening for eight weeks.
TBN Chairman Matt Crouch shared about the show saying, "We are thrilled to bring this television series to TBN and allow our viewers to experience Jesus in a way that has never been done before."
The Christian Headlines wrote that in accordance with TBN's Instagram post, the TV series will tackle multiple characters. As stated in the post, the season will be about "A charismatic fisherman struggling with debt. A troubled woman wrestling with demons. A gifted accountant ostracized from his family and people. In this ground-breaking first season of The Chosen, see how Jesus reaches each of these and more as He works His first miracles and embarks on His ministry to change the world. See Him through the eyes of those who knew Him."
Dallas Jenkins, its director and co-writer, told CBN News that producing the TV series is different from the other films depicting the life and ministry of the Lord Jesus Christ that were shown before.
"When you do a movie about the life of Christ, you've got 90 to 120 minutes to try to cover a lot of ground. So, oftentimes it goes from miracle to miracle. Bible story to Bible story. Jesus is typically the main character. So, you are just seeing things through His eyes and you're encountering people for a very brief amount of time," Jenkins said.
The crowdfunded TV series reportedly earned an overwhelming support raising more than $10 million from 16,000 people who invested in the project.
The actor who played the character of Jesus, Jonathan Roumie, described his experience as "life-changing."
"It's humbling. It's overwhelming. It's inspiring. It's faith inducing. Faith strengthening. It's kind of indescribable," he said.
Roumie also explained that he portrayed the role in a way that expressed the humanity of Jesus.
"He felt the things that we feel. He experienced loss and sadness, frustration, and happiness, joy, and all those things. Temptation, but without conceding to that," he shared.
The Breaking Christian News said that as of August 2020, "The Chosen" was already shown in 180 countries, viewed almost 50 million times and is now being translated into 70 languages. The first season is said to have earned two Movieguide Award nominations. It also scored 100% on Rotten Tomatoes from eight reviews and 99% from audiences.
In addition, TBN will also air "The Chosen Unveiled" with Rabbi Jason Sobel so viewers could better understand the TV series and the New Testament.
According to Christian Headlines, TBN claims to be the biggest Christian TV network in the world and the "most watched faith-and-family channel" in America. It was founded by Paul and Jan Crouch in 1973. The TV station has 30 global networks in all continents and reaches two billion daily viewers.