Christian Gatherings Monitored by Police in India After False Forced Conversion Allegations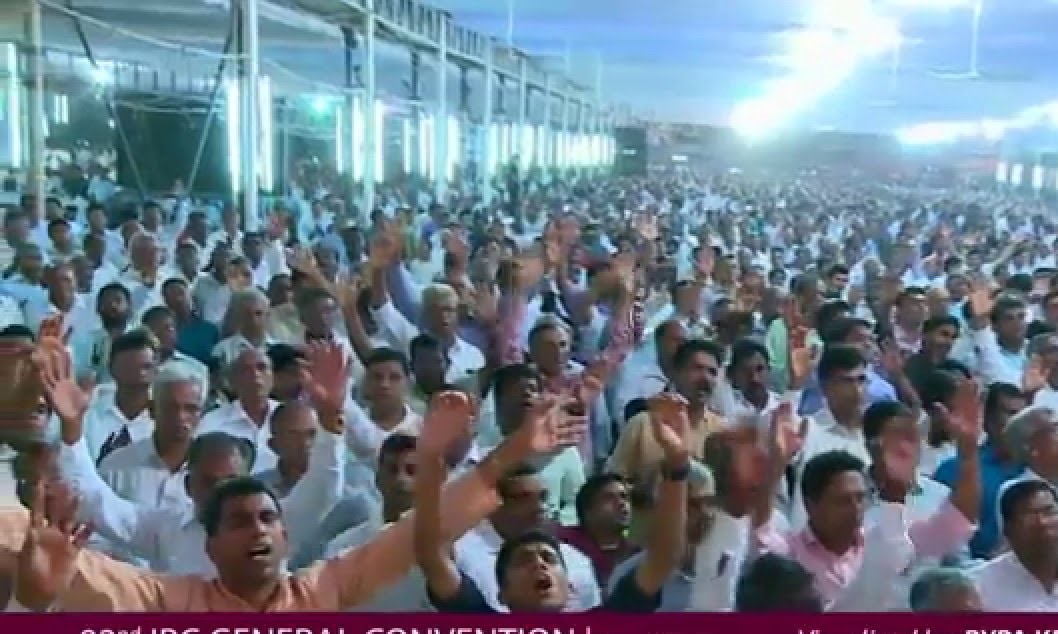 India– According to the Union of Catholic Asian News (UCAN), police in India's Uttar Pradesh state have been ordered to monitor Christian prayer gatherings after five Christians were falsely accused of violating the state's anti-conversion law by radical Hindu nationalists.
According to UCAN, the Vishwa Hindu Parishad (VHP), a hardline Hindu nationalist group, recently handed five Christians over to police in Shahjahanpur District for allegedly violating the state's anti-conversion law.
"It is just an allegation from the fanatic groups," Father Harold D'Cunha, Vicar General of the Bareilly Diocese, told UCAN. "If they are sure about it, let them prove it. Occasionally, these groups blame us for conversions, but until now there is no record of any religious conversion were the church is involved."
UCAN reports that S. Anand, the Superintendent of Shahjahanpur Police, told the Press Trust of India that after the alleged religious conversion activities, officers have been asked to keep a watch on Christian religious gatherings.
On November 28, the Uttar Pradesh State Cabinet, presided over by Chief Minister Yogi Adityanath, a member of the Bharatiya Janata Party (BJP), approved a draft ordinance intended to curb forcible or dishonest religious conversions. With the Uttar Pradesh State Legislature out of session, the constitution gives the governor of a state power to promulgate an ordinance which has the same effect as a law passed by the legislature.
According to the text of the ordinance, forceful religious conversions will be punished by a jail term of one to five years and a fine of 15,000 rupees (approximately $203.00). However, forceful religious conversions of minors, women, or members of low caste communities will be punished by jail term of three to ten years and a fine of 25,000 rupees (approximately $339.00).
Radical Hindu nationalists have used the specter of mass religious conversions to Christianity as justification to pass similar laws limiting religious freedom. According to these nationalists, Indian Christians are accused of converting poor Hindus to Christianity in mass by fraudulent means.
In states where similar anti-conversion laws are currently enacted, including Odisha, Madhya Pradesh, Arunachal Pradesh, Chhattisgarh, Gujarat, Jharkhand, Himachal Pradesh, and Uttrakhand, they are widely abused. Radical nationalists abuse these laws by falsely accusing Christians of forcefully converting individuals to Christianity to justify harassment and assault. Local police often overlook violence perpetrated against Christians due to the false accusation of forced conversions.
To date, no individual has been convicted of forced conversions in India. This is in spite of the fact that some of the anti-conversion laws have been on the books since 1967.
Sources:persecution
അൽ-അക്സാ പള്ളി അക്രമത്തില്‍ ഇസ്രയേലിന് ഹമാസിന്‍റെ മുന്നറിയിപ്പ്
റംസാന്‍ മാസത്തിലെ അവസാനത്തെ വെള്ളിയാഴ്ച വിശുദ്ധഭൂമിയില്‍ ഇസ്രയേല്‍‌ നടത്തിയ അക്രമത്തിനെതിരെ ലോക സമൂഹം ഒറ്റക്കെട്ടായി പ്രതിഷേധിച്ചു. ഇസ്ലാം മതത്തെ സംബന്ധിച്ച് മൂന്നാമത്തെ ഏറ്റവും വിശുദ്ധ സ്ഥലമാണ് അൽ-അക്സാ പള്ളി സംയുക്തം. ഈ സ്ഥലം യഹൂദന്മാരുടെയും ഏറ്റവും പുണ്യസ്ഥലമാണ്, അവർ ഇതിനെ ക്ഷേത്ര പര്‍വ്വതം എന്ന് വിളിക്കുകയും വേദപുസ്തക ക്ഷേത്രങ്ങൾ നിലകൊള്ളുന്ന സ്ഥലമായി അതിനെ ആരാധിക്കുകയും ചെയ്യുന്നു. ക്രിസ്തുമതവും ഈ പ്രദേശത്തെ വുശുദ്ധമായ ആരാധിക്കുന്നു. എന്നാല്‍ ഇന്ന് ഇസ്രായേൽ-പലസ്തീൻ അക്രമത്തിന്‍റെ ഒരു പ്രധാന കേന്ദ്രമാണ് ഈ വിശുദ്ധ പ്രദേശം. ഇന്നലെ രാത്രിയില്‍‌ അൽ-അക്സാ പള്ളിക്ക് സമീപം എന്താണ് സംഭവിച്ചതെന്ന കാര്യത്തില്‍ ഇപ്പോഴും ആശയകുഴപ്പം നിലനില്‍ക്കുകയാണ്. വിശുദ്ധമാസത്തിലെ അവസാന വെള്ളിയാഴ്ച രാത്രി ഏതാണ്ട് 70,000 ത്തോളം പാലസ്തീനികള്‍ അൽ-അക്സയിൽ നടന്ന റമദാൻ പ്രാർത്ഥനയിൽ പങ്കെടുത്തതായി സൈറ്റിന്റെ മേൽനോട്ടം വഹിക്കുന്ന ഇസ്ലാമിക് എൻ‌ഡോവ്‌മെന്‍റ് അറിയിച്ചു. വിശാലമായ ആ കുന്നില്‍ മുകളില്‍ രാത്രിയിലുണ്ടായ അക്രമത്തില്‍ 200 ല്‍ പരം സാധാരണക്കാര്‍ക്ക് പരിക്കേറ്റു. രണ്ട് പേര്‍ മരിച്ചു. പരിക്കേറ്റവരിൽ 88 പേരെ ആശുപത്രിയിൽ പ്രവേശിപ്പിച്ചതായി പലസ്തീൻ റെഡ് ക്രസന്‍റ് എമർജൻസി സർവീസ് പറഞ്ഞു. അക്രമത്തില്‍‌ 17 ഇസ്രയേല്‍ പൊലീസുകാര്‍ക്ക് പരിക്കേറ്റതായി ഇസ്രായേൽ പൊലീസും പറയുന്നു.
Sources:asianetnews
Anti-Conversion Law Cripples Another Family in Madhya Pradesh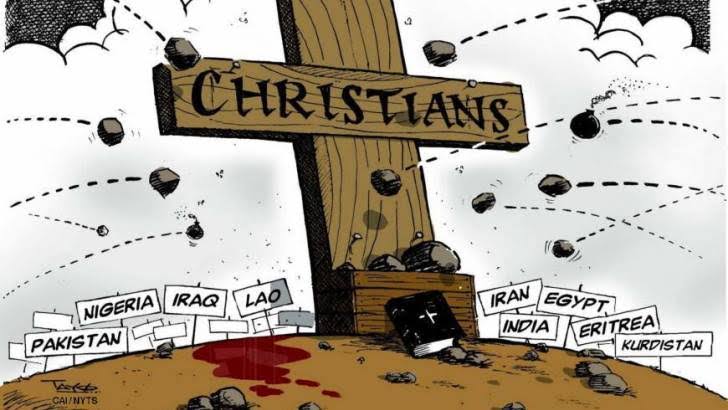 India – On April 4, 2021, Madhya Pradesh police sheltered a pastor and his family from a murderous mob of 300 Hindu radicals.
According to Morning Star News, Pastor Manu Damor and his wife, Asha finished the Easter evening service when five men began interrogating him and his family and became irritated when Pastor Manu refused them. Later, 300 Hindu extremists attacked the family and four other couples.
Some men started destroying the motorbike, and others broke through the windows, attacking the family's home, other men tearing off the roof to get inside. "We will kill you and send your dead bodies from here," one of the Hindu extremists said. Police came in time to stop the mob from burning the house down.
Police detained the family inside the police station for their safety. However, members of the mob harassed the police and filed a false First Information Report (FIR) claimed the pastor and his wife bribed Leela Bai to become a Christian. With no other evidence, police charged the couple under the Madhya Pradesh Freedom of Religious Ordinance, 2020, now known as the Madhya Pradesh Freedom of Religion Act, 2021. The law criminalizes religious conversions by "misrepresentation, force, undue influence, coercion, inducement (or allurement) or by any fraudulent means or by marriage."
Pastor Manu and his wife were not aware of the claims against them nor informed of the charges until brought before a magistrate. They had their three small children with them at the time, 4, 5, and 18 months old. For two weeks, Asha sat in a cell with 23 other prisoners until finally, on April 12, she posted bail and returned to her children. The Session Court, Morning Star News said, refused bail for Pastor Manu and will assign him a new lawyer.
The Christian community does not trust the police to protect them, believing that the police will side with the Hindu extremists to avoid conflict.
Sources:persecution