Youth leader Paul Lee creates online Bible reading challenge that gives virtual UK tour
A youth leader has found a creative way to get youngsters reading the Bible every day.
Paul Lee from a church in St Albans has created a free online Bible reading challenge called Bible Quest.
The challenge takes users on a virtual adventure around Britain by reading their Bible each day, with the aim of both helping them to get into healthy habit of reading their Bible daily, and reading the entire Bible.
Every word that they read moves them forward on a virtual adventure from Lands' End in England to John O' Groats in Scotland via a host of landmarks along the way. Users can quest on their your own or as a team.
Each time they reach a waypoint along the route, they unlock a fact file above that location and a virtual postcard. Once they cross the finish line, they will unlock your finisher's certificate and optionally a special finisher's medal.
Lee told Premier he came up with the idea during lockdown: "Lots of our young people find it really difficult to engage with the Bible, and especially when we went into lockdown… not being able to meet up with them in the same sort of way.
"This was a way of allowing us to still give them some motivation and a sense of community in a different way. And as we're not able to actually go and explore the country, it gives us a little taste of what cool places are around as well."
Users can read their daily reading online within Bible Quest, where there's a choice of Bible translations to choose from. There's also an option to listen to scripture too.
Lee said there's been great feedback so far.
"It's primarily our youth group who's used it and they like the competitive side of it. They like to try and be the one who's keeping their streaks up and getting ahead of everyone else. They've actually been reading their Bibles a lot more than they have before."
Sixth-grader shoots classmates in US; 3 people were injured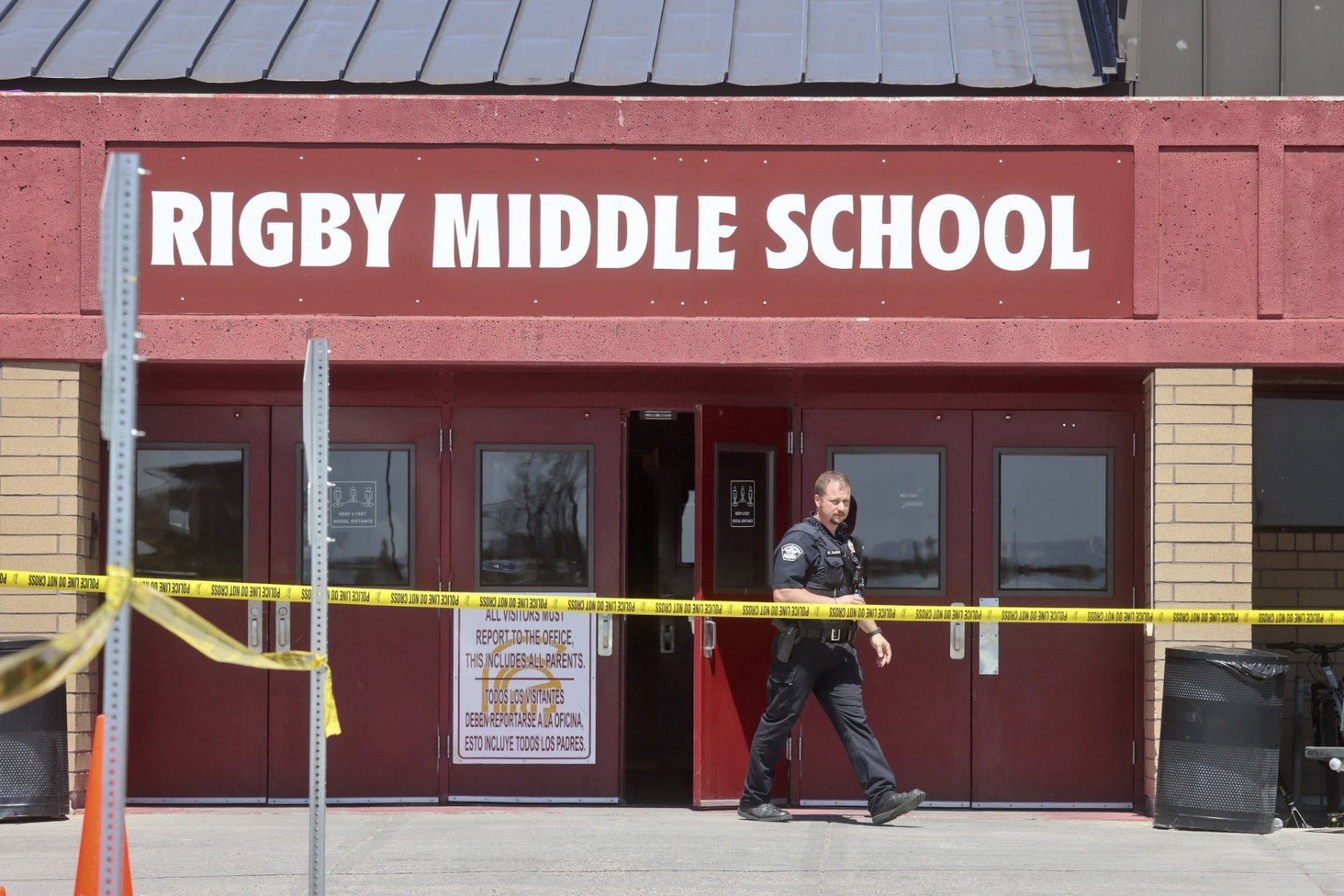 Three people, including two students, were shot Thursday at an Idaho middle school, according to officials.
At a press conference, Jefferson County Sheriff Steve Anderson said the suspect is a sixth-grade girl from Idaho Falls who is a student at Rigby Middle School, where the shooting took place. Initial reports had incorrectly identified the suspect as male.
Anderson said the unnamed student allegedly drew a handgun from her backpack and shot three people — one inside and two outside — before a teacher disarmed her.
The suspect is in custody at the Jefferson County Sheriff's Office and may be charged with attempted murder pending results of the investigation, according to Mark Taylor the county's prosecuting attorney.
The shooting victims were struck in their extremities and are expected to survive, but may require surgery, officials said
Three ambulances initially responded to Rigby Middle School after authorities learned of the shooting about 9:15 a.m. MT, Idaho Falls Fire Department spokeswoman Kerry Hammon said.
Authorities took the injured to Eastern Idaho Regional Medical Center, where they were listed as stable.
"Today we had the worst nightmare a school district could encounter. We had a school shooting here at Rigby Middle School," Jefferson School District Superintendent Chad Martin said in a statement. "What we know so far is the shooter has been apprehended. There is no further threat to the students."
"I am praying for the lives and safety of those involved in today's tragic events," Idaho Gov. Brad Little tweeted. "Thank you to our law enforcement agencies and school leaders for their efforts in responding to the incident. I am staying updated on the situation."
Nine babies in a single birth, this miracle of the extreme
Bamako: A mother who miraculously gave birth to nine children in a single delivery to the scientific world Halima Sisse, 25, gave birth to nine children. A native of Mali, an African country, she gave birth to nine babies by caesarean section. Rarely, nine babies are born in a single birth.
Even with so many babies in the womb, it is common for many babies to die before they are fully grown. A scan of Halima's pregnancy revealed that she had seven babies in her womb. Doctors said special care was needed as this was a rarity. Halima was then flown to Morocco.
However, Halima gave birth to 9 children, including 2 babies who were not even seen on the scans, even when doctors gave birth. Halima gave birth to five girls and four boys, all of whom are healthy, Malian Health Minister Fanta Cibi said.
He added that the girl and children would be returned only after a few weeks.