Wave of Persecution Hits Home for Christian Couple in Northern India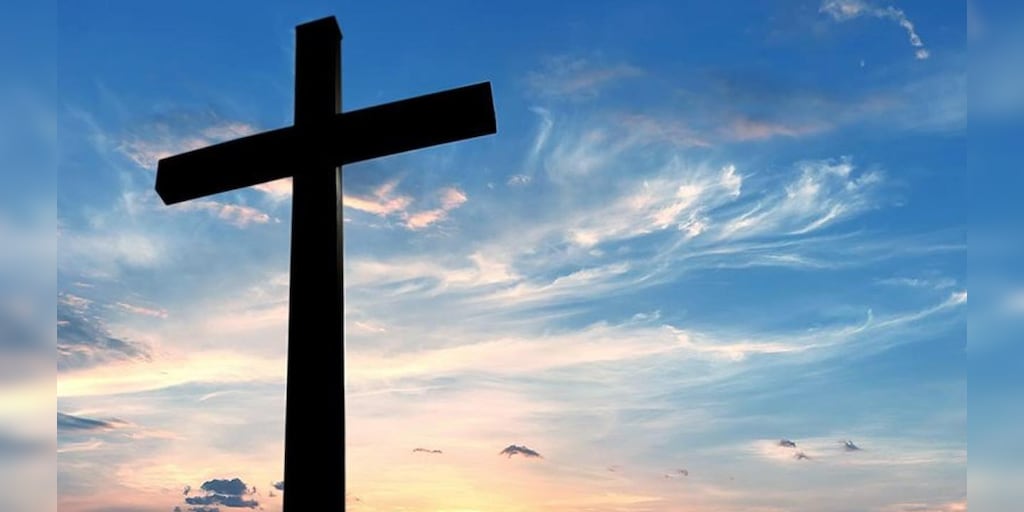 "I was broken when I received the phone call that let me know my husband was in jail," Nuri Manji told International Christian Concern (ICC). Nuri's husband, Pastor Raju Manji, is among the dozens of Christians in India's Uttar Pradesh state that have been arrested on false accusations of forced conversion since late-June.
The arrest took place on September 7 as her husband led a prayer gathering in the Azamgarh district of Uttar Pradesh. A mob of radical Hindu nationalists attacked the gathering, brutally thrashing both her husband and the 25 Christians who gathered for prayers.
Following the assault, Nuri's husband was arrested by police and accused of violating Uttar Pradesh's anti-conversion law. Nuri's husband, and another congregant, were later sent to Azamgarh district jail.
"I was hundreds of miles away in my hometown in West Bengal when I received the news that my husband was arrested," Nuri told ICC. "Being physically far away, so much went through my mind, including whether I would ever see my husband again."
"For the last 13 years, the Azamgarh district was very fruitful for our ministry," Nuri continued. "We lead eight to 10 congregations in different villages and regular worship takes place in all of these villages. I have seen God working in the lives of people and people testify they have been healed through prayers."
Speaking about the attack on her husband and his arrest, Nuri explained how she is struggling.
"I immediately rushed to Uttar Pradesh as soon as I heard about the incident," Nuri said. "The first thing I wanted to do was to meet my husband and talk to him. Unfortunately, I was not allowed to do that due to the COVID restrictions in place."
"It is a very difficult situation," Nuri continued. "The congregation and I are in tears praying for my husband and Pradeep Kumar to come out of the jail. We are anxiously waiting for God to do a miracle."
Nuri and her husband moved to Uttar Pradesh from West Bengal as church planters working with a ministry focused on disadvantaged communities. Since moving to Uttar Pradesh, they have seen their ministry flourish. However, that growth has also come with opposition and persecution.
"In Uttar Pradesh, people in large numbers are embracing Jesus as they experience healings and deliverance," Nuri explained. "Anti-Christian elements are not able to digest this fact, so they attack. They say, 'This is a Hindu nation' and do not allow anyone to convert from Hinduism to what they call a foreign religion."
"How can you stop God?" Nuri questioned. "The transformation that is taking place is not because of men, it is because of the Lord. No matter what we do His ministry will not stop in this place."
Incidents like the one that led to Nuri's husband's arrest, unfortunately, have become common in Uttar Pradesh. Since late-June, a wave of persecution has swept across the state with radical Hindu nationalists attacking Christians and their places of worship with impunity.
ICC has documented at least 30 incidents of persecution against Christians in Uttar Pradesh as a part of this wave of persecution. In many of the incidents, radical Hindu nationalists use false accusations of forced conversion to justify their assaults and have pastors arrested. At least 71 pastors and other Christians have been taken into police custody since the end of June under similar circumstances.
Sources:persecution
അധ്യാപകരുടെ സ്വകാര്യ ട്യൂഷൻ വിലക്കി സർക്കാർ
കോളജ് അധ്യാപകരുടെ സ്വകാര്യ ട്യൂഷൻ കർശനമായി നിയന്ത്രിക്കാൻ സർക്കാർ. ട്യൂഷൻ വിലക്കിക്കൊണ്ട് കോളജ് വിദ്യാഭ്യാസ ഡയരക്ടർ സർക്കുലർ പുറപ്പെടുവിച്ചു. സ്വകാര്യ ട്യൂഷൻ സ്ഥാപന നടത്തിപ്പിന്റെ ഭാഗമായതായി വിജിലൻസ് കണ്ടെത്തിയ കണ്ണൂർ സർവകലാശാല സിൻഡിക്കേറ്റ് അംഗത്തെ സ്ഥലം മാറ്റി.
കോളജ് അധ്യാപകർ സ്വകാര്യ ട്യൂഷൻ നടത്തുന്നതായുള്ള പരാതിയെ തുടർന്നാണ് വിദ്യാഭ്യാസ ഡയറക്ടറുടെ നടപടി. ട്യൂഷൻ വിലക്കിയും സർക്കാർ-എയ്ഡഡ് കോളജുകളിലെ പ്രിൻസിപ്പൽമാർക്ക് ഇത് നിരീക്ഷിക്കുന്നതിന് നിർദേശം നൽകിയും ഡയറക്ടർ സർക്കുലർ പുറത്തിറക്കി. അധ്യാപകർ സ്വകാര്യ ട്യൂഷൻ നടത്തുന്നുണ്ടോയെന്ന് പരിശോധിച്ച് എല്ലാ മാസവും റിപ്പോർട്ട് നൽകണമെന്നാണ് സർക്കുലറിലെ നിർദേശം.
അച്ചടക്കനടപടിയുടെ ഭാഗമായി കണ്ണൂർ സർവകലാശാല സിൻഡിക്കേറ്റ് അംഗവും തലശ്ശേരി ബ്രണ്ണൻ കോളജ് അധ്യാപകനുമായ കെടി ചന്ദ്രമോഹനെ മലപ്പുറം ഗവ. വനിത കോളജിലേക്ക് സ്ഥലംമാറ്റി. സ്വകാര്യ ട്യൂഷൻ സ്ഥാപനത്തിന്റെ നടത്തിപ്പിൽ കെടി ചന്ദ്രമോഹൻ ഉൾപ്പെട്ടെന്ന വിജിലൻസ് ഡയറക്ടറുടെ റിപ്പോർട്ടിന്റെ അടിസ്ഥാനത്തിലാണ് നടപടി. ഇടതുപക്ഷ അധ്യാപക സംഘടനാ നേതാവായ ചന്ദ്രമോഹനെതിരെയുള്ള നടപടി വൈകുന്നതിനെതിരെ സേവ് യൂനിവേഴ്‌സിറ്റി കാംപയിൻ കമ്മിറ്റി നേരത്തെ ഗവർണർക്കടക്കം പരാതി നൽകിയിരുന്നു.
Sources:Metro Journal
Egyptian Coptic Christians Disappear in Libya
International Christian Concern (ICC) has learned that since September 30, 2021, at least 17 Egyptian Coptic Christians have gone missing in Libya. They were living in an Egyptian neighborhood in Tripoli; it is unknown who took them and why. Some friends and family believe they were detained by the authorities, while others believe they were taken by an armed group. Regardless, they hold a common fear that these individuals were targeted because of their Christian faith and that they may face a deadly fate reminiscent of the 2015 beheading of 21 Coptic Christians in Libya by ISIS.
An Egyptian lawyer whose friend is missing shared, "Even now there [is] no confirmed news. (My friend) Emad Nasr and the other Copts traveled to Libya three months ago. They headed to the United Arab Emirates and then to Libya, because there are no direct airlines to Libya. The Copts had visas for Libya (labor visas), but they failed to get work opportunities and the costs of renewing the visas are high. So the police of Libya detained them from September 30 until now."
"The Copts were staying in the Gargash District in Tripoli. In this residency, they were surrounded by so many persons of other countries like India and Bangladesh. So the action of detaining 17 Copts only is such a mysterious action! We are fearing of repeating an incident like the one who did by ISIS. We are contacting the Egyptian Foreign Ministry to intervene in the situation," he continued.
The brother of one of the missing Copts said, "It is unknown if they were detained by the Libyan authorities or were kidnapped by unknown parties… they lived in the Gargash neighborhood, in which dozens of Egyptians live. We learned from one of the residents there that a number of Egyptians were kidnapped in this neighborhood without knowing their fate."
According to local press, the names of the missing are: Emad Nasr, Assem Abo Gobrial, George Nasser Riad, Maris Malak Matias, Wael Samir Shawky, Hani Zaki Shaker Allah, Haitham Nazeer Malak, Gerges Nazi Malak, Thabet Gad Hanna, Bakhit Malak Matias, Adly Assad Ataya, Mikhaeil Nazir Malak, Roman Masoud Fahim, Karim Abu al-Ghait, Emad Nasri Qaldi, Daniel Saber Lamei, and Ezekiel Saber Lamei.
October 20 marked the 10-year anniversary of the death of Libya's former strongman, Moammar Gadhafi. A decade of instability and violence has left Libya a country shattered by competing armed groups, terrorists, militias, as well as competing governments.
Nevertheless, before the rise of ISIS in 2014, Libya was a common destination for Egypt's Coptic Christian community. Egypt's Christian community was faced with a choice: experience marginalization that left Christians deeply impoverished inside their home country or seek work opportunities in Libya at great personal risk. The 2015 beheading of Coptic Christians in Libya stopped many from traveling there for work. But Egypt's continued marginalization of Christians continues to force them to consider alternatives, including high-risk countries such as Libya.
Claire Evans, ICC's Regional Manager for the Middle East, said, "This is a frightening time for Egyptian Christians, regardless of whether their family or friends are among those missing. The memory of ISIS marching Coptic Christians down a Libyan beach to their deaths runs deep; it was an event that was traumatic for all of Egypt's Christians, an event that held serious implications for everyone. We urge the relevant authorities to do everything possible to investigate the cause of this latest disappearance, to bring these men home alive, and the perpetrators to justice."
Sources:persecution