Bollywood plans film on life of Graham Staines English Australian Missionary
Actor Sharman Joshi will be making his Hollywood debut in a film based on a subject that resonates with recent incidents such as the Dadri lynching. The upcoming film, called The Journalist, is based on the murder of Australian Christian missionary Graham Staines as well as his sons Philip (aged 10) and Timothy (aged 6). This shocking incident took place in 1999, in a tiny village in Odisha called Manoharpur.
Joshi, known largely for his comic roles, plays the role of an investigative journalist in the film, reported Mumbai Mirror. Graham Staines is being played by Stephen Baldwin, one of the younger brothers of actor Alec Baldwin and known for appearing in films such as The Usual Suspects (1995).
The film, directed by first-timer Aneesh Daniel, otherwise has a largely Indian cast and crew and was shot mostly in Hyderabad. Some portions, said Joshi, were also shot at the actual missionary school run by Staines in Baripada, Odisha.
Calling it "one of the most challenging characters" he has played, Joshi told Mirror about the larger significance of the movie's story. "There is much to learn from the film about the way our society functions, the way we want India to progress and whether it's the right way forward," he was quoted as saying.
On the night of 22 January 1999, Staines and his two sons had been sleeping inside their station wagon when a mob of about 50 surrounded them and set their vehicle alight. The three were burnt alive.
The murder of Staines, a missionary who had been working with the tribal poor and lepers in Odisha since 1965, was said to have been carried out by Hindu hardliners who accused Staines and his wife Gladys of forcibly converting poor and low-caste tribals to Christianity. Moreover, according to one of the accused, Mahendra Hembram, the mob was provoked by the missionaries "corrupting tribal culture" by allegedly feeding the villagers beef and providing the women with bras and sanitary pads.
The incident triggered widespread condemnation. Dara Singh, a Bajrang Dal activist who led the mob, was "treated like a hero" by a few local groups and reportedly hidden by villagers for a year until he was arrested and sentenced to death; however, later, the sentence was commuted to life imprisonment. Graham's wife Gladys denied all allegations of 'forced conversions', forgave her husband's and son's murderers, and continued to work with leprosy patients in Odisha before returning to Australia in 2004. A year later, she was awarded the Padma Shree for her efforts.
'The Choson' series, which has brought tens of thousands of Christians, is now on Trinity Network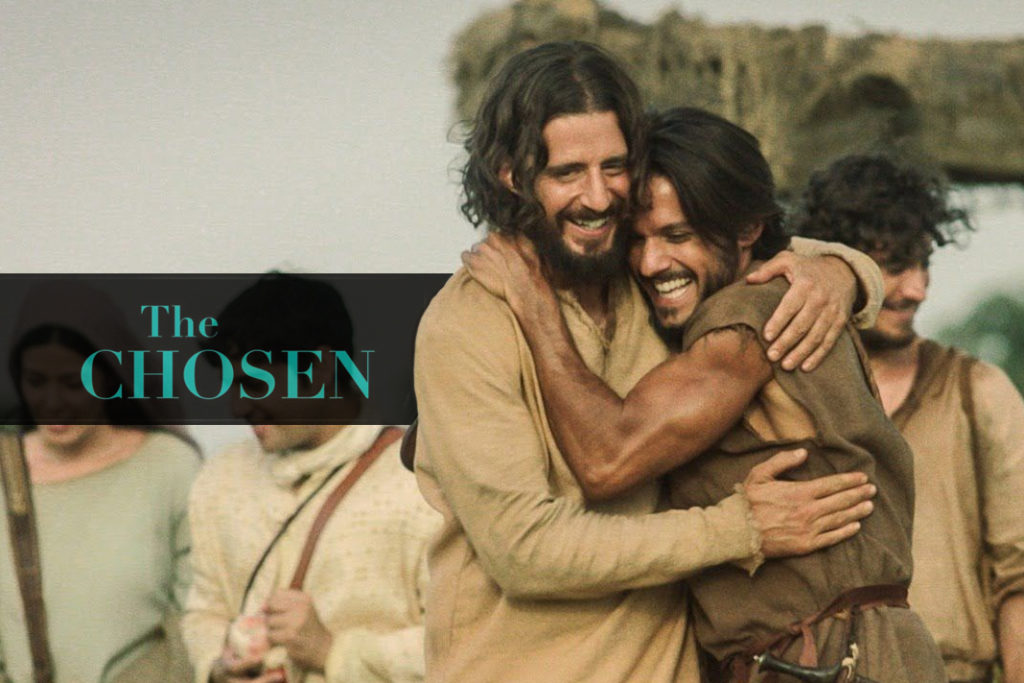 A TV series portraying the life of Jesus has started airing this month on the Trinity Broadcasting Network (TBN).
"The Chosen" is a television series that will allow the viewers to see areas of the ministry of Jesus that were never shown on film before. The first season, which will have eight episodes, started on Feb. 8 and will run every Monday evening for eight weeks.
TBN Chairman Matt Crouch shared about the show saying, "We are thrilled to bring this television series to TBN and allow our viewers to experience Jesus in a way that has never been done before."
The Christian Headlines wrote that in accordance with TBN's Instagram post, the TV series will tackle multiple characters. As stated in the post, the season will be about "A charismatic fisherman struggling with debt. A troubled woman wrestling with demons. A gifted accountant ostracized from his family and people. In this ground-breaking first season of The Chosen, see how Jesus reaches each of these and more as He works His first miracles and embarks on His ministry to change the world. See Him through the eyes of those who knew Him."
Dallas Jenkins, its director and co-writer, told CBN News that producing the TV series is different from the other films depicting the life and ministry of the Lord Jesus Christ that were shown before.
"When you do a movie about the life of Christ, you've got 90 to 120 minutes to try to cover a lot of ground. So, oftentimes it goes from miracle to miracle. Bible story to Bible story. Jesus is typically the main character. So, you are just seeing things through His eyes and you're encountering people for a very brief amount of time," Jenkins said.
The crowdfunded TV series reportedly earned an overwhelming support raising more than $10 million from 16,000 people who invested in the project.
The actor who played the character of Jesus, Jonathan Roumie, described his experience as "life-changing."
"It's humbling. It's overwhelming. It's inspiring. It's faith inducing. Faith strengthening. It's kind of indescribable," he said.
Roumie also explained that he portrayed the role in a way that expressed the humanity of Jesus.
"He felt the things that we feel. He experienced loss and sadness, frustration, and happiness, joy, and all those things. Temptation, but without conceding to that," he shared.
The Breaking Christian News said that as of August 2020, "The Chosen" was already shown in 180 countries, viewed almost 50 million times and is now being translated into 70 languages. The first season is said to have earned two Movieguide Award nominations. It also scored 100% on Rotten Tomatoes from eight reviews and 99% from audiences.
In addition, TBN will also air "The Chosen Unveiled" with Rabbi Jason Sobel so viewers could better understand the TV series and the New Testament.
According to Christian Headlines, TBN claims to be the biggest Christian TV network in the world and the "most watched faith-and-family channel" in America. It was founded by Paul and Jan Crouch in 1973. The TV station has 30 global networks in all continents and reaches two billion daily viewers.

Christmas film 'Jingle Jangle' director on having unlimited faith: 'Belief is something we're born with'
Hollywood director David E. Talbert says "people have been taught not to believe," and he hopes his new movie, "Jingle Jangle: A Christmas Journey," will inspire people to believe again.
A heartwarming tale, "Jingle Jangle" shows audiences how the power of belief and faith can change the world around them. Set to be released on Netflix Friday, the whimsical musical features a top cast of actors including the legendary Phylicia Rashad.
"One of my favorite lines in the film is, 'Never be afraid when people don't see what you see. Only be afraid if you no longer see.' That line resonates really well for me because one of my favorite scriptures is (Hebrews 11:1), 'Faith is the substance of things hoped for but the evidence of things not seen,'" Talbert told The Christian Post.
The playwright, author, and filmmaker said the world was framed by the Word of God, so the "things that appear were made from things that didn't appear." That concept is a theme weaved throughout his holiday movie.
"So even God had to have faith to make the foundation of the world because they appeared from things that didn't ever appear. So this whole faith thing is such a spiritual thing. Creativity is such a spiritual thing," he added.
Along with Rashad, "Jingle Jangle" features Academy Award-winning actor Forest Whitaker, newcomer Madalen Mills, Emmy winner Keegan-Michael Key, Hugh Bonneville ("Downton Abbey"), and singer Ricky Martin.
The Christmas-themed musical is "set in the gloriously vibrant town of Cobbleton, the film follows legendary toymaker Jeronicus Jangle (Forest Whitaker) whose fanciful inventions burst with whimsy and wonder. But when his trusted apprentice (Keegan-Michael Key) steals his most prized creation, it's up to his equally bright and inventive granddaughter (Madalen Mills) — and a long-forgotten invention — to heal old wounds and reawaken the magic within" the synopsis of the movie says.
Talbert grew up in a lineage of "three generations of holiness preachers," so his Christian faith is reflected in the heart of his work.
"I'm thankful that we were able to weave these kinds of themes and things that people can hang on to and take away from the film," he told.
"Jingle Jangle" shows how the boldness and unconditional love of a child brings healing to those around her. Talbert says the world today can learn a lot from the fearlessness of children.
"I think we can learn that we have to be taught to not believe," The Washington, D.C., native said. "Belief is something we were born with, we're taught to not believe. We're taught to believe we can't fly. We're taught to believe that we're not magical and wonderful. These are all things that were taught. When you're born, the sky is the limit. Later on, you're taught to have a ceiling on you."
"So through the eyes of a child, we get a chance to see someone who has not been taught," Talbert added. "So through life and through this character, hopefully, people can now see, 'What I've learned, what I have been taught, it's time for me to unlearn.'"
Talbert revealed that his deep spiritual insights come from his grandmother, Pastor Annie Mae Woods, who was one of the founding pastors of the Pentecostal movement in Washington, D.C.
According to the filmmaker, "Jingle Jangle" was inspired by the films he watched growing up, "Willy Wonka," "Chitty Chitty Bang Bang" "Mary Poppins" and the original "Dr. Doolittle."
"I just wanted to put something in the universe like that, but that was representative of people of color, how the world looks," he said. "So that my son could see somebody that looks like him that was magical and wonderful and the world would get a chance to see a different take on a holiday classic."
Both Talbert's son and wife had small cameos in the film and watching his son see himself on screen was an emotional experience for the movie creator.
"That's winning. If I feel this way, imagine how many people of color feel the same way, the same joy that they will have with the film. That's everything to me, representation is everything to me. I think the world needs this as much as our communities need this," he maintained.
"There's healing in forgiveness, there's healing in 'I'm sorry'. All those themes I weave through here in the midst of a big magical and wonderful film, but there's something for everyone. There's something for generations — the parent and the kid — there's a lot for us to take away from," he said.
"The biggest thing for me is that there is wonder and magic and love and light and heart in us all. If we're willing to give into it, if we're willing to trust it and have faith in it, that's probably the biggest thing for me."
"This film, I needed to be reminded that things work when you believe. So I hope the world will get that same message too," he added.
"Jingle Jangle: A Christmas Journey" premieres on Netflix on Nov. 13.
Sources: Christian Post