Myanmar pastor Tun Nu killed after being kidnapped at gunpoint
A pastor in Myanmar who led multiple fellowships is confirmed dead after being kidnapped from his home at gunpoint last month, the nonprofit mission organization Gospel for Asia has confirmed.
Pastor Tun Nu, who was one of GFA's missionary field partners in the Rakhine state, was confirmed to have been killed along with others who were abducted by a faction believed to be a rebel army, according to a press release from the nonprofit. His death was reported on Feb. 1.
The 41-year-old Tun pastored a congregation of about 50 members in the Sittwe District of the southwestern Rakhine state, which is known for being torn by the Rohingya conflict and Rohingya genocide committed by Myanmar military forces in 2017.
According to GFA, Tun served as a pastor in Myanmar for two decades and is one of the hundreds of people to come to Christ and establish churches in that region. Since coming to Christ, Tun was believed to disciple 12 different fellowships of believers in the area.
The pastor leaves behind a wife and three children.
"We are heartbroken to learn of Pastor Tun's death, and we ask you to join us in praying for his wife, family and church at this time, that they may know God's comfort, peace and strength," said GFA founder and director KP Yohannan.
According to GFA, Pastor Nu's death and kidnapping are the first incident of this kind to happen to a GFA-supported ministry in Myanmar. GFA is affiliated with over 500 congregations in the country.
"All of the brothers and sisters on the field know that, as Jesus said, they go out as 'sheep among wolves,'" Yohannan explained. "Like Pastor Tun, they are willing to lay down their lives, if need be, to share God's great love with those who have not yet heard the Good News."
Since the news of Pastor Nu's death, GFA-supported church across Myanmar have taken up an offering to support Pastor Tun's family.
According to U.S.-based nonprofit International Christian Concern, local police and government forces were not able to locate the pastor's whereabouts during the two weeks that he was missing. Last month that they had not received any requests for money or ransom.
A local pastor who chose to remain anonymous told ICC that people in the district were "too scared" to look for the Tun. The pastor asserted that the community did not receive "any help in searching for him."
ICC Regional Manager Gina Goh called on authorities in Myanmar to hold Tun's killers accountable.
"Our hearts sank at the devastating news of Pastor Tun Nu's death," Goh said in a statement. "We urge the authorities to investigate and bring to justice the perpetrators who think they can get away even if they shed the blood of the innocent. Our heartfelt prayers go out to Pastor Tun Nu's loved ones, especially to his wife and three young children."
Violence continues to mar the Rakhine state as insurgents continue the push for greater autonomy for ethnic Buddhists in the region.
In early January, a Rakhine Buddhist rebel group killed 13 police officers and injured nine others in attacks on four police posts. Later in the month, security forces returned the favor in a counterattack that killed 13 ethnic fighters.
Mob of Radicals Nearly Kill Pastor and Family in Northeast India
According to Morning Star News, a small mob of radical Hindu nationalists broke into the home of a Christian pastor in India's Bihar state in an attempt to kill the pastor and his family. Fortunately, the mob was driven away by local villagers before they could physically harm the pastor and his family.
The attack took place at 1 a.m. on Monday, October 28. According to Morning Star News, a mob of 10 to 15 radicals brandishing swords, bricks, and metal rods surrounded the home of Pastor Palathingal Joseph Johnson in the Rajasan area of Bihar's Vaishali District.
"Soon we heard the noise of glass breaking," Pastor Johnson told Morning Star News. "One team climbed the roof of our house, but they could not break open the roof to enter the house. So, they twisted the aluminum corrugated sheet and entered."
Pastor Johnson and his family, including his wife and four children, hid themselves in one of the home's two rooms. However, the door to that room did not have a lock, so Pastor Johnson and his wife had to use their bodies to block the radicals from entering and attacking.
Pastor Johnson calls to local police went unanswered, so he called a local Christian for help. Soon, 50 local villagers arrived on the scene and drove away the radicals.
"If the attackers had managed to come into the room where the family was hiding, we would be looking at a much worse situation," Pastor Gautam Kumar, a local activist and pastor, told Morning Star News. "I do not doubt that they would have killed the family."
The incident has been reported to local police and a First Information Report (FIR # 427/19) has been filed. However, no arrests have been made in regards to the incident.
Attacks on Christians and their places of worship in India continue to rise in both number and severity. Since the current, Bharatiya Janata Party (BJP) took power in May 2014, the number of documented incidents of Christian persecution has more than doubled.
Sources: Persecution
പ്രകോപനത്തിന് പ്രതികാരം: ആണ്‍സുഹൃത്തിന്റെ മുഖത്ത് 19-കാരി ആസിഡ് ഒഴിച്ചു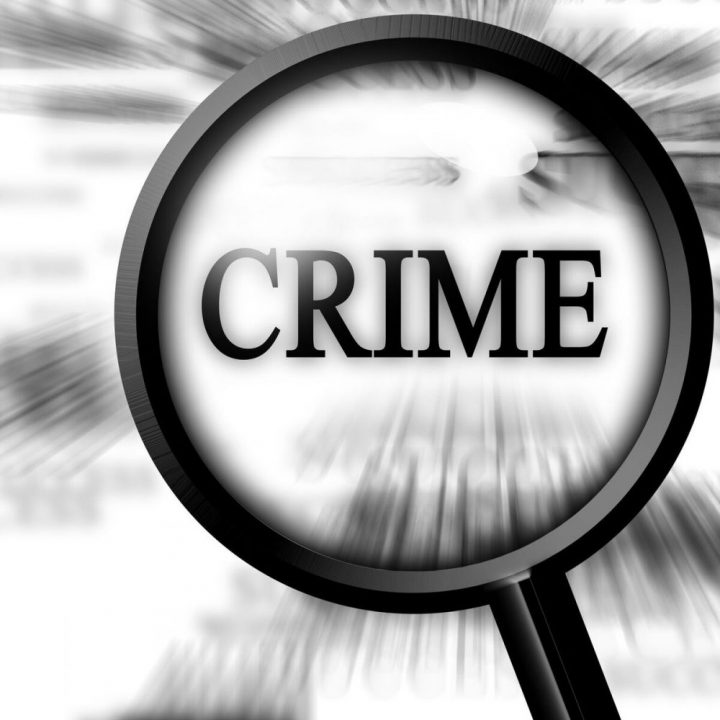 ആഗ്ര: രഹസ്യ ചിത്രങ്ങള്‍ പ്രചരിപ്പിക്കുമെന്ന് ഭീഷണിപ്പെടുത്തിയ ആണ്‍സുഹൃത്തിന്റെ മുഖത്ത് 19-കാരി ആസിഡ് ഒഴിച്ചു. അലിഗഡിലെ ജീവന്‍ഗഡ് പ്രദേശത്താണ് സംഭവം. യുവാവിന്റെ ബന്ധുക്കളുടെ പരാതിയില്‍ പെണ്‍കുട്ടിയെ പോലീസ് അറസ്റ്റ് ചെയ്തു.
വിവാഹത്തിന് തയാറായില്ലെങ്കില്‍ രഹസ്യചിത്രങ്ങള്‍ സമൂഹമാധ്യമങ്ങളില്‍ പ്രചരിപ്പിക്കുമെന്നു പറഞ്ഞ് യുവാവ് ഭീഷണിപ്പെടുത്തിയിരുന്നു. 'ഇതിന് പിന്നാലെയാണ് ഇങ്ങനെ ചെയ്യേണ്ടി വന്നതെന്നും പെണ്‍കുട്ടി പോലീസിന് മൊഴി നല്‍കി. അതേസമയം, മകനുമായി പെണ്‍കുട്ടി അടുപ്പത്തിലായിരുന്നെന്നും എന്നാല്‍ കുറച്ചു നാളുകള്‍ക്ക് മുന്പ് ഇരുവരും തമ്മില്‍ പിണങ്ങിയതായും യുവാവിന്റെ അമ്മ പറഞ്ഞു. മകനെ പെണ്‍കുട്ടി നിരന്തരം ഫോണില്‍ വിളിച്ച് ശല്യം ചെയ്തിരുന്നതായും അമ്മ വിശദമാക്കി.