Apple hits $2 trillion market cap, becomes first US-listed company to reach milestone
Apple has become the first US company to hit a market cap of $2 trillion. It's an arbitrary milestone but a significant one all the same, testimony to the pandemic-defying performance of the iPhone maker. It's also been just two years since Apple hit a $1 trillion market cap, meaning the company has essentially doubled in value in just over 24 months.
Apple is not the first company in the world to hit the $2 trillion benchmark. Saudi Aramco, the gas and oil giant headquartered in Saudi Arabia, did so first. Aramco briefly hit the $2 trillion mark in December 2019 but has since dropped below that figure as its stock price wavers. Apple surpassed it as the world's most valuable company on August 4th, 2020.
Today, shares in the company crossed the $467.77 mark that gives Apple the $2 trillion valuation, as reported by the Financial Times. But they may well dip below that in future.
Shares in Apple have been on a tear for years, but they've performed particularly well in 2020, gaining by more than 50 percent, despite the disarray caused by COVID-19. The company's stock has gained, on average, 3.5 percent every week since the beginning of June, reports The Wall Street Journal. And its share price jumped significantly after its most recent earnings report in July, where the company reported record sales and a total of $59.7 billion in revenue — up 11 percent compared to the same quarter last year.
But although revenues are booming, Apple is facing a string of regulatory headwinds regarding the ecosystem of apps that underwrite its hardware. Most notable of these is the legal challenge from Fortnite creator Epic Games, which is currently suing Apple for kicking Fortnite off iOS after Epic tried to circumvent Apple's payment systems. Part of Epic's complaint (and one echoed by many other companies who reach customers through Apple's App Store) is that the company's 30 percent cut on transactions is extortionate.
Along with Apple's growing revenue from its services and its reported plans to launch various subscription bundles later this year, this shows how the iPhone maker's future depends not just on its hardware, but on the software that keeps customers loyal. The iPhone got Apple to $1 trillion. Services, arguably, got it $2 trillion.
The new version of Suzuki Hayabusa goes on sale in India
Suzuki took to social media to announce that the highly anticipated 2021 Hayabusa will go on sale in India in less than a week. For the new-gen Hayabusa, Suzuki is expected to import it via the CKD route, but the price is expected to be much higher than before.
Sources suggest that the new Suzuki Hayabusa could be priced around Rs 17-18 lakh (ex-showroom) when it goes on sale in India. Some dealers have already started taking unofficial bookings. It will also have no direct rivals when it goes on sale.
2021 Suzuki Hayabusa: engine update
While the Busa continues to use the 1,340cc, four-cylinder engine capacity, it has been heavily reworked for 2021. This includes lighter pistons, and new connecting rods and fuel injectors, among numerous other changes. What comes as a bit of a disappointment is that power has dropped from 197hp to 190hp, while the peak torque of 150Nm is also slightly lower than before.
2021 Suzuki Hayabusa: suspension and brakes
The 2021 Hayabusa carries over the same twin-spar aluminium frame from the old bike. The dimensions are quite similar as well, including an identical 1,480mm wheelbase. However, a redesigned, lighter-weight, Euro-5-compliant exhaust has helped Suzuki reduce the kerb weight by two kilos, for a total of 264kg.
When it comes to suspension, the company has reworked the internals of the Showa suspension for this update and the bike now runs Bridgestone's impressive Battlax S22 tyres. The biggest, and most needed change comes in the braking department, with the Hayabusa now running Brembo's acclaimed Stylema calipers up front.
2021 Suzuki Hayabusa: technology
As one would expect, the Hayabusa received a big update to its electronics. With a new six-axis IMU, the 2021 model gets 10 levels of traction control, 10 levels of anti-wheelie control, three levels of engine brake control, three power modes, launch control, cruise control, cornering ABS and hill hold control.
It also gets a LED headlight and, while much of the large dashboard remains analogue, there is a new TFT display in the centre for the rider to navigate the increased electronic options.
സ്വർണാഭരണങ്ങൾക്ക് ജൂൺ മുതൽ ഹാൾമാർക്കിങ്‌ നിർബന്ധം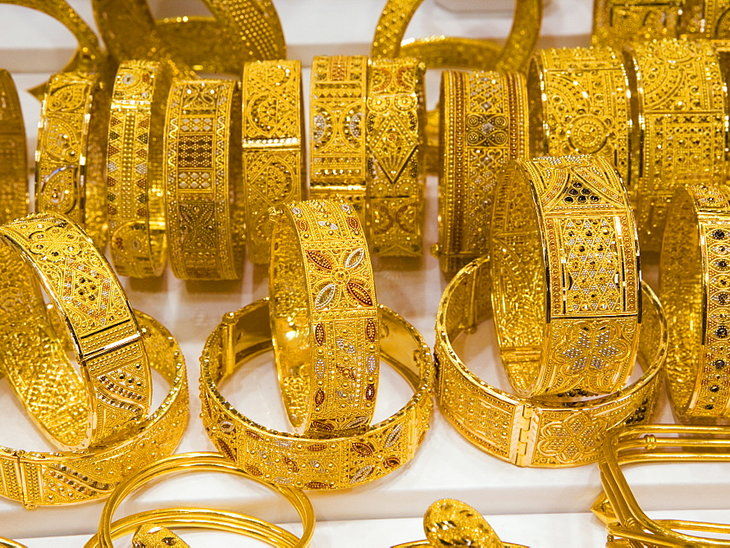 കൊല്ലം: സ്വർണാഭരണങ്ങൾക്ക് പരിശുദ്ധിയുടെ മുദ്രപതിപ്പിക്കുന്ന ഹാൾമാർക്ക് സംവിധാനം ജൂൺ ഒന്നുമുതൽ നിർബന്ധം. ഇതോടെ 14, 18, 22 കാരറ്റ് സ്വർണാഭരണങ്ങൾ മാത്രമേ ജൂവലറികൾക്ക് വിൽക്കാനാകൂ. ആറുലക്ഷത്തോളം സ്വർണവ്യാപാരികളുള്ള ഇന്ത്യയിൽ 34647 പേർക്കേ ഇപ്പോൾ ബ്യൂറോ ഓഫ് ഇന്ത്യൻ സ്റ്റാൻഡേർഡ്സ് (ബി.ഐ.എസ്.) ഹാൾമാർക്ക് ലൈസൻസുള്ളൂ. പന്ത്രണ്ടായിരത്തോളം ജൂവലറികളുള്ള സംസ്ഥാനത്ത് 8200 പേരും ഇപ്പോൾ ലൈസൻസിന് പുറത്താണ്. ഒന്നരമാസത്തിനുള്ളിൽ ഒരുലക്ഷം ജൂവലറികൾകൂടി ലൈസൻസ് എടുക്കുമെന്ന പ്രതീക്ഷയിലാണ് കേന്ദ്ര ഉപഭോക്തൃകാര്യവകുപ്പ്.
സ്വർണവ്യാപാരരംഗത്തെ വ്യാജന്മാരെ ഇല്ലാതാക്കാൻ ഹാൾമാർക്കിങ് നിർബന്ധമാക്കുന്നതിലൂടെ സാധിക്കുമെന്നാണ് വിലയിരുത്തൽ. അതേസമയം, ചെറുകിട കച്ചവടക്കാരെ ഇത് താത്കാലികമായെങ്കിലും ദോഷകരമായിബാധിക്കും. ഹാൾമാർക്കിങ് നിർബന്ധമാക്കുന്നതോടെ വിൽക്കുന്നതിനെല്ലാം ബി.ഐ.എസ്. മുദ്ര വേണ്ടിവരും. രണ്ട് ഗ്രാമിന് മുകളിലുള്ള ആഭരണങ്ങളിലെല്ലാം ബി.ഐ.എസ്. മുദ്ര പതിപ്പിക്കേണ്ടിവരും. കേന്ദ്രസർക്കാർ അംഗീകരിച്ച ഹാൾമാർക്കിങ് സെന്ററുകളിൽനിന്നാണ് ബി.ഐ.എസ്. സർട്ടിഫിക്കേഷൻ നേടേണ്ടത്. 2021 ജനുവരി 15 മുതൽ രാജ്യത്തുടനീളം സ്വർണാഭരണങ്ങൾക്ക് ഹാൾമാർക്കിങ് നിർബന്ധമാക്കുമെന്ന് കേന്ദ്രം 2019 നവംബറിൽ പ്രഖ്യാപിച്ചതാണ്. കോവിഡ് വ്യാപനത്തിന്റെ പശ്ചാത്തലത്തിൽ ജൂൺ ഒന്നുവരെ സമയപരിധി നീട്ടിനൽകുകയായിരുന്നു.
ധൃതിപിടിച്ച് നടപ്പാക്കരുത്
കേരളത്തിൽ ലൈസൻസില്ലാത്ത വ്യാപാരികൾ എടുത്തുകൊണ്ടിരിക്കുകയാണ്. ബി.ഐ.എസ്. ലൈസൻസ് എടുക്കാതെ വ്യാപാരം ചെയ്യാൻ കഴിയാത്ത സാഹചര്യമുണ്ടായാൽ രാജ്യത്തെ അഞ്ചുലക്ഷത്തോളം സ്വർണക്കടകൾ പൂട്ടേണ്ടതായിവന്നേക്കും. ഈ സാഹചര്യത്തിൽ ഹാൾമാർക്കിങ് നിർബന്ധമാക്കുന്നത് നീട്ടിവയ്ക്കണം.
കടപ്പാട് :കേരളാ ന്യൂസ്