ICC Brings Food to 53 Burmese Evangelists
ICC received information from Myanmar Baptist Churches Union (MBCU) that dozens of its pastors and missionaries no longer receive support or salaries from the churches they are serving at.
Most of their congregation members are blue-collar workers, struggling to stay afloat during this pandemic. Some of them are facing a severe financial crisis. In Buddhist-majority Myanmar, most of the churches could not financially support their pastors. The standard salary is a meager average of $40 to $50 a month. They mostly rely on personal donations when they do home visitations or provide special prayers. During COVID-19, since they could no longer visit congregants and have discontinued special prayer services, they did not have additional cash to support their families.
Most of the pastors serving the outskirt areas of Yangon are in a dire situation, for their congregations were struggling financially even before the pandemic. These pastors have to seek other support from the churches that are financially stronger in the city area from time to time. These days, people in the city area shut their homes so the pastors now have nowhere to turn. In addition, many churches have shut down their mission activities, leaving missionaries with no salaries. MBCU has a list of 53 pastors and missionaries who lost their income and requested assistance. ICC responded by supporting these workers with a one-month supply of food.
When ICC's in-country representative received the funds, the government had just installed a stricter stay at home order. ICC's assistance was quite timely as Myanmar began to face its second wave of COVID-19, with about 1,000 new cases every day. The government has decided to extend its existing restrictions with additional limitations. Many pastors acknowledged that the support was indeed a gift from God.
One of the beneficiaries, Saya Thet Maung Oo, told ICC,"In this kind of difficult time, we are really thankful for the help from ICC. As an organization, may you be able to participate more in God's mission works, and may you be able to reach out to people and missionaries who are in need. Thanks, ICC."
Sources:persecution
House Church in Southern India Illegally Ordered to Close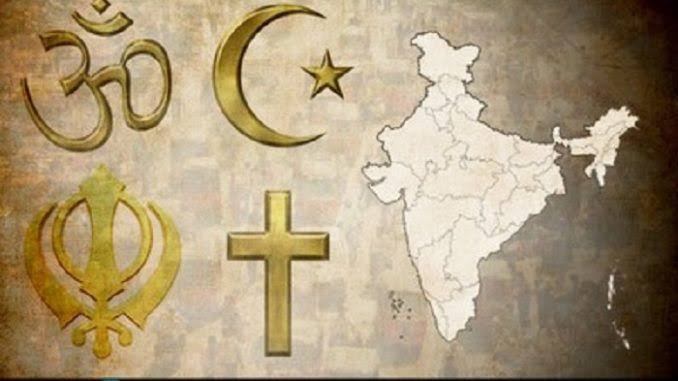 India – Grace Prayer House, a church affiliated with the Indian Pentecostal Church, in India's Tamil Nadu state was forced to close earlier this month after local officials demanded the pastor stop conducting worship services. According to the church's pastor, this demand was the work of radical Hindu nationalists influencing the local government.
On November 12, Pastor John Francis was told by the Mandal Revenue Officer to shut down Grace Prayer House. The church has remained closed since Pastor Francis was served notice by the official.
The shutdown order was issued just a few months after the church was threatened by a mob of nationalists. In September, 50 members of the Hindu Munnani group, led by a man name Subramanyam, attacked Grace Prayer House. The nationalists demanded Pastor Francis shut down the church and leave the village.
According to Pastor Francis, the nationalists also accused him of being involved in converting locals to Christianity and running the church illegally. The Hindu Munnani went onto say they would not allow a church to remain in the village.
"The Hindu radicals influenced the local leaders," Pastor Francis told International Christian Concern (ICC). "The village panchayat asked me to agree in writing that I would not run the church when I sought permission to build my house."
"This is discrimination," Pastor Francis continued. "We don't have freedom to worship or practice our faith. The police, village panchayat, and revenue department are all working hand in glove with the Hindu radicals."
"There have been several High Court orders on house churches in Tamil Nadu that say we do not require prior permission to hold services," Pastor Francis explained. "However, the Mandal Revenue Officer issued a notice to stop the prayers unless I get permission."
"I am confused and scared of what is going to happen to me and my church," Pastor Francis continued. "I do not have the resources to fight this case in court. I am worried that I may have to close down the church and move to a different area."
Grace Prayer House is home to 40 Christian members who regularly gather for worship. Established in Karuvallur village, the church is located in the Coimbatore district where the Hindu Munnani has similarly targeted other house churches in recent years.
Sources:persecution
സൗദിയിൽ തൊഴിലാളികളുടെ താമസ സ്ഥലങ്ങള്‍ നിര്‍ബന്ധമായും രജിസ്റ്റർ‍ ചെയ്യാത്ത സ്ഥാപനങ്ങള്‍ക്കെതിരെ കര്‍ശന നടപടി
റിയാദ്: സ്വകാര്യ മേഖലയിലെ മുഴുവന്‍ സ്ഥാപനങ്ങളും അവരുടെ ജീവനക്കാരുടെ താമസ സ്ഥലങ്ങളുടെ വിവരങ്ങള്‍ സൗദി പാര്‍പ്പിടകാര്യ മന്ത്രാലയത്തിന് കീഴിലെ ഈജാര്‍ നെറ്റ്‌വര്‍ക്കില്‍ രജിസ്റ്റര്‍ ചെയ്യണമെന്ന് മാനവശേഷി, സാമൂഹിക വികസന മന്ത്രാലയം.
തൊഴിലാളികളുടെ താമസസ്ഥലങ്ങള്‍ ഈജാര്‍ നെറ്റ്‌വര്‍ക്കില്‍ രജിസ്റ്റര്‍ ചെയ്യാത്ത പക്ഷം പ്രവാസികള്‍ക്ക് പുതിയ വര്‍ക്ക് പെര്‍മിറ്റുകള്‍ അനുവദിക്കുന്നതും പെര്‍മിറ്റ് പുതുക്കിനല്‍കുന്നതും നിര്‍ത്തിവെക്കും. ഇതോടെ ഇഖാമ പുതുക്കാന്‍ കഴിയാതെയാവും.
ജീവനക്കാരുടെ വ്യക്തിഗതവും കൂട്ടായുള്ളതുമായ താമസസ്ഥലങ്ങളുമായി ബന്ധപ്പെട്ട വിവരങ്ങള്‍ സ്ഥാപനങ്ങള്‍ക്കുള്ള ഈജാര്‍ നെറ്റ്‌വര്‍ക്കിലെ ഗ്രൂപ്പ് ഹൗസിങ് പ്ലാറ്റ്‌ഫോമിലാണ് രജിസ്റ്റര്‍ ചെയ്യേണ്ടത്.
സ്ഥാപനങ്ങള്‍ പാലിക്കേണ്ട നിബന്ധനകള്‍ പാലിക്കുന്നുണ്ടോന്ന് അറിയുന്നതിനും തൊഴിലാളികളുടെ ജോലി സാഹചര്യങ്ങള്‍ക്ക് അനുയോജ്യമായ താമസസൗകര്യങ്ങള്‍ ലഭ്യമാണെന്ന് ഉറപ്പുവരുത്തുകയും ഇതിന്റെ അടിസ്ഥാനത്തില്‍ സ്ഥാപനങ്ങളെ വിലയിരുത്തുകയും ചെയ്യുന്നതിനാണ് താമസസ്ഥലങ്ങള്‍ രജിസ്റ്റര്‍ ചെയ്യാന്‍ മന്ത്രാലയം നിര്‍ദേശിച്ചിരിക്കുന്നത്..
കൂട്ടായതും വ്യക്തിഗതവുമായ പാര്‍പ്പിട യൂണിറ്റുകളുടെ വിഭാഗങ്ങള്‍, അവ വാടകക്കെടുത്തതാണോ, സ്വന്തം ഉടമസ്ഥതയിലുള്ളതാണോ തുടങ്ങിയ വിവരങ്ങളും രജിസ്റ്റര്‍ ചെയ്യുമ്പോള്‍ രേഖപ്പെടുത്തണം