Deb Hollande has been nominated for the post of Home Secretary.
United States President-elect Joe Biden said Thursday he plans to nominate US Representative Deb Haaland, one of the first two Native American women ever elected to Congress in 2018, to serve as his interior secretary.
The Biden transition team said in a statement late Thursday that Haaland was one of several nominees chosen to lead the incoming administration's fight against climate change.
"This team will advance the President-elect's agenda leading the world to confront the climate crisis – creating good-paying jobs, building resilient communities, and making historic investments in environmental justice," the statement reads.
Haaland, a Democratic congresswoman from New Mexico and a member of the Laguna Pueblo tribe, would be the first Native American cabinet secretary and the first to oversee the department, whose jurisdiction includes tribal lands.
The Reuters news agency reported on Tuesday that Haaland was the leading candidate for the job, which would give her authority over a department that employs more than 70,000 people across the US.
The interior department also oversees more than 20 percent of the nation's surface, including tribal lands and national parks like Yellowstone and Yosemite.
In a tweet late Thursday, Haaland said she was "honored and ready to serve".
"A voice like mine has never been a Cabinet secretary or at the head of the Department of Interior," she tweeted.
"Growing up in my mother's Pueblo household made me fierce. I'll be fierce for all of us, our planet, and all of our protected land."
Haaland was one of the first two Native American women ever elected to the US Congress when she won New Mexico's first congressional district in 2018. The other was Sharice Davids of Kansas.
A lawyer by profession, she campaigned on a platform of tackling climate change and income inequality, as well as providing universal healthcare.
Haaland has told Reuters she would seek to usher in an expansion of renewable energy production on federal land to contribute to the fight against climate change and undo President Donald Trump's focus on bolstering fossil fuels output.
If nominated, Haaland would step down from her seat in the US House, where Democrats already are facing a slim majority in 2021 after losing seats in the 2020 election.
Biden also nominated Michael Regan, North Carolina's top environmental regulator, to head the Environmental Protection Agency (EPA). If confirmed, Regan would be the first Black man to run the EPA, Reuters reported.
Jim Marston, former head of the Environmental Defense Fund's state initiatives programme where Regan previously worked, told Reuters that he was not surprised he emerged as a top contender to lead the EPA.
"He could talk with, work with industry. And his own personal history allows him to really relate … to working-class folks who are the workers in plants that need to be regulated," Marston said.
Biden also on Thursday nominated Michigan Governor Jennifer Granholm to be his energy secretary and former EPA administrator Gina McCarthy to be his climate adviser.
Rounding out his environmental and energy-related picks, Biden on Wednesday announced the nomination of Pete Buttigieg to be his transportation secretary.
Sixth-grader shoots classmates in US; 3 people were injured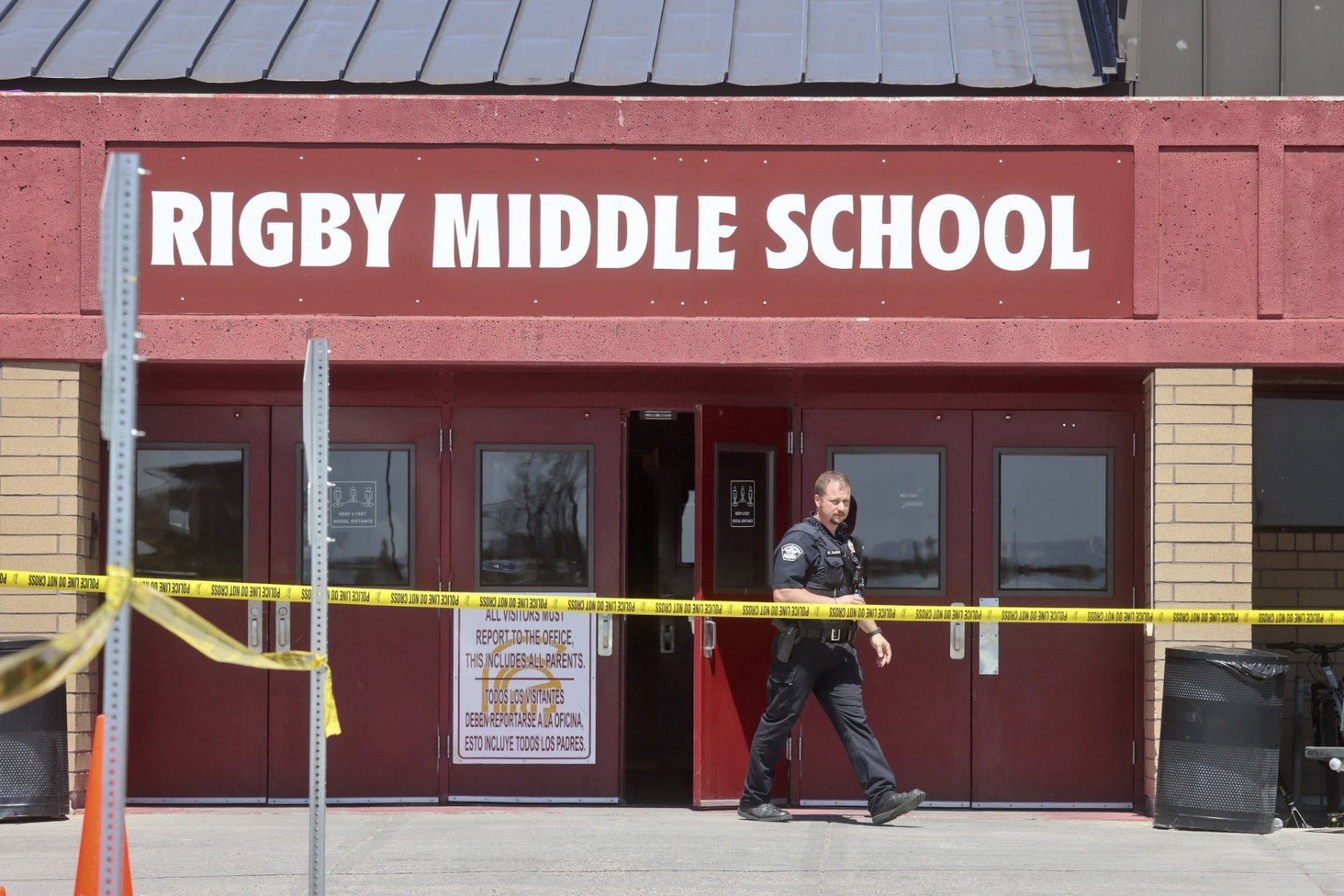 Three people, including two students, were shot Thursday at an Idaho middle school, according to officials.
At a press conference, Jefferson County Sheriff Steve Anderson said the suspect is a sixth-grade girl from Idaho Falls who is a student at Rigby Middle School, where the shooting took place. Initial reports had incorrectly identified the suspect as male.
Anderson said the unnamed student allegedly drew a handgun from her backpack and shot three people — one inside and two outside — before a teacher disarmed her.
The suspect is in custody at the Jefferson County Sheriff's Office and may be charged with attempted murder pending results of the investigation, according to Mark Taylor the county's prosecuting attorney.
The shooting victims were struck in their extremities and are expected to survive, but may require surgery, officials said
Three ambulances initially responded to Rigby Middle School after authorities learned of the shooting about 9:15 a.m. MT, Idaho Falls Fire Department spokeswoman Kerry Hammon said.
Authorities took the injured to Eastern Idaho Regional Medical Center, where they were listed as stable.
"Today we had the worst nightmare a school district could encounter. We had a school shooting here at Rigby Middle School," Jefferson School District Superintendent Chad Martin said in a statement. "What we know so far is the shooter has been apprehended. There is no further threat to the students."
"I am praying for the lives and safety of those involved in today's tragic events," Idaho Gov. Brad Little tweeted. "Thank you to our law enforcement agencies and school leaders for their efforts in responding to the incident. I am staying updated on the situation."
Nine babies in a single birth, this miracle of the extreme
Bamako: A mother who miraculously gave birth to nine children in a single delivery to the scientific world Halima Sisse, 25, gave birth to nine children. A native of Mali, an African country, she gave birth to nine babies by caesarean section. Rarely, nine babies are born in a single birth.
Even with so many babies in the womb, it is common for many babies to die before they are fully grown. A scan of Halima's pregnancy revealed that she had seven babies in her womb. Doctors said special care was needed as this was a rarity. Halima was then flown to Morocco.
However, Halima gave birth to 9 children, including 2 babies who were not even seen on the scans, even when doctors gave birth. Halima gave birth to five girls and four boys, all of whom are healthy, Malian Health Minister Fanta Cibi said.
He added that the girl and children would be returned only after a few weeks.