Official public holiday for Christmas in Iraq: Parliament approves bill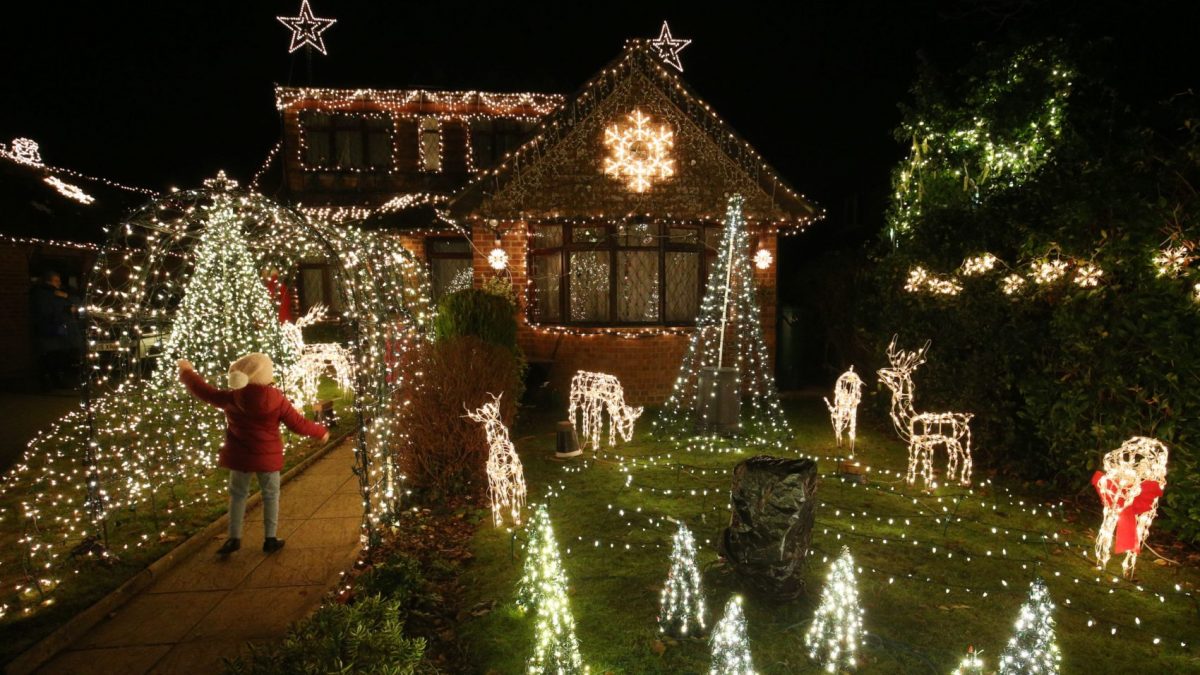 Rome – In a move some have said is already a direct result of Pope Francis's highly anticipated visit to the country in March, Iraqi parliament earlier this week voted to establish Christmas as an annual national holiday.
The vote, which took place Dec. 16, was unanimous and goes into effect this year, meaning that for all of its woes, 2020 will have at least one silver lining for the Iraqi Christian community.
Previously, Christians had been given the day of Dec. 25 off, but it was not considered a holiday for the rest of the population in the Muslim-majority nation.
In 2008, the Iraqi government declared Christmas a "one-time" holiday, but the provision was not renewed.
In recent years, Christmas has only been a public holiday in the province of Kirkuk.
The decision to formally declare Christmas a national holiday comes after an Oct. 17 meeting between Iraqi Cardinal Luis Raphael Sako, Patriarch of Babylon of the Chaldeans and Iraqi President Barham Salih, during which Sako proposed a recognizing Christmas as a national holiday in Iraq.
At the time, Salih, stressed the important role Christian communities play in the country, despite enduring years of discrimination and jihadist violence.
The decision comes just months before Pope Francis is scheduled to make a March 5-8 visit to the country, stopping in Baghdad, Erbil, Qaraqosh, Mosul, and the Plain of Ur, traditionally recognized as the birthplace of Abraham.
Francis's visit will mark the first time a pope has traveled to Iraq and takes place after many Christians and other minorities have either left Iraq, or are still displaced within the country, as a result of ISIS's 2014 invasion of the Nineveh Plain.
The decision about Christmas will also likely be seen as a first step for Christians to feel welcomed in their own country, and to feel like they are closer to enjoying full rights rather than being seen as "second-class citizens," which has been a general complaint for decades.
In a statement issued after the Iraqi parliament's decision, Sako thanked Salih, the Speaker of Parliament Muhammad al Halbousi, and all other members of parliament "for their affirmative vote for the sake of their fellow Christians," asking for God's blessing and reward to be upon them.
Salih also reaffirmed his commitment to helping Christians displaced by the ISIS invasion to return to their homes.
In comments to Asia News, Bishop Basilio Yaldo, an auxiliary bishop in Baghdad, hailed the establishment of Christmas as a national holiday is "a historic vote, because today Christmas is truly a celebration for all Iraqis."
"This is a message of great value and great hope for Christians and for all of Iraq and is inevitably linked to the pontiff's apostolic journey to our country in March," Yaldo said, adding, "This is one of the first fruits we hope will bring many others in the future."
In a statement issued last week after news of the pope's trip was announced, Sako called the papal visit a "new milestone" for Iraqi Christians which will encourage them "to overcome the painful past in order to reconcile and sooth their wounds," and to work toward a peaceful coexistence with the region's different ethnic and religious communities.
The visit, he said, should inspire Christians "to respect and appreciate diversity and pluralism, simply because they are different brothers of one family and citizens of a shared home named as Iraq."
Sako said the papal visit is a chance, not only for Christians to go back to the roots of their identity, but is also an opportunity to "launch a new vision for the Church in Iraq and the region" and to "set up a working plan for it."
"This visit must be invested to be a major turning point, so that the faith and hope inside us become a commitment," he said, urging Iraqi Christians to reflect on their contribution to society.
"What is our vision of the future of Christianity and mission in Iraq and the Middle East? Is it immigration or to stay and face challenges with faith, hope and joy?" he asked, adding, "This land is ours, and cannot be imagined without Christians."
Sako insisted that the Christian presence in Iraq is not "random," but is rather part of a divine plan and mission which cannot be abandoned "despite all the difficulties."
"I call on Christians in Iraq and the Middle East to stand by each other to proclaim the Gospel despite Church multiplicity and diversity," he said, adding, "Since we are one family in essence and brothers with differences, we are called to fulfill our vocation in this 'tested' part of the Middle East."
Bus accident in Peru; 20 were killed and 14 were injured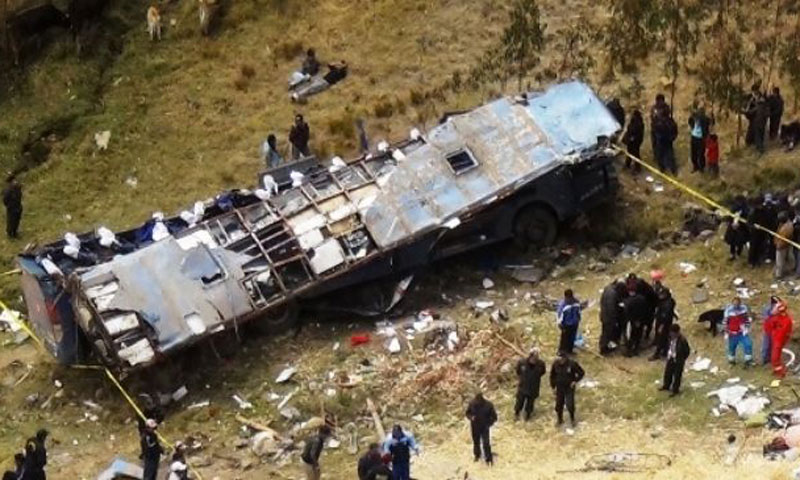 Peru: At least 20 people were killed and 14 others injured in Peru after an interprovincial bus skidded and overturned in Sihuas province in the northern Ancash region, authorities said on Monday.
According to the Parobamba district municipality on its Facebook page, the "accident left 18 people dead on the spot, with two more dying while being transferred."
The accident occurred at about 7:00 am local time on Monday in the Palo Seco area, when the bus, from the "Fama Tours SA" transport company, skidded and overturned.
It was returning from the areas of Huanchayllo and Parobamba and heading to Chimbote and Lima, after the passengers had voted in the general elections on Sunday, a local radio station reported.
Peru's transport authorities said in a statement that it "has activated all intervention protocols to gather information related to the accident for determining appropriate measures."
'The Science of Compliance': Pastor Responds to Police Barricade of GraceLife Church
"They are not interested in the science called virology. It is more like the science of compliance."
Pastor Doug Wilson of Christ Church in Moscow, Idaho, took to his blog this morning to respond to the show of force against GraceLife Church in Canada.
Wilson, who became more widely known after his series of high profile debates with famed atheist Christopher Hitchens, in which Wilson offered stiff competition and a steady stream of witty comebacks.
Wilson's piece, titled 'Putting on Our Coates Coats' confronts the disturbing news that spread across social media last week.
Coates recently served over a month in jail, only to be released and see his GraceLife Church building surrounded by fencing put up by the government. They were shut down, resulting in protests and an even larger police response.
Wilson argued that "ideas have consequences" and highlighted the differences between worldviews.
People act the way they do for reasons. As Richard Weaver taught us, ideas have consequences.
If you believe in God, if you think that the cosmos was created from nothing, if you believe that mankind was created in the image of God, then it is possible for you to believe that we have rights. And by rights, I do not mean privileges, but rather actual rights. These rights cannot be revoked by bureaucratic fiat, they cannot be abridged by executive order, and they cannot be adjusted or trimmed by the winners of elections, stolen or otherwise.
But if you don't believe in God, if you believe that this material universe is a meaningless concourse of atoms, if you believe that life originated all by itself accidentally in a primordial goo-pond somewhere, and that we are simply simians that learned to shave, then it follows of necessity that we do not have any rights at all. We are nothing more than meat and bones and protoplasm.
Wilson said "the real travesty" occurs when followers of God go along with "the dictates of those who affirm the second scenario" and shouldn't leave us surprised when a pastor like Coates stands up and "acts like a real pastor."
He went on to argue that "flat refusal to cooperate" is the only way out.
"We have no business appealing to their god with any hope of getting the kind of determination that we would get if we were appealing to our God," Wilson said.
"You can't gather figs from thistles. You can't get sweet water from a brackish spring. You know. You can't order a Whopper at MacDonalds. You will not get Christian blessings from pagan gods."
Siurces:faithwire