Eight Christians Kidnapped in Nigeria Have Been Freed
Nigeria – The eight members of the Redeemed Christian Church of God, (RCCG), who were abducted last month have been freed, reports the Nigerian Daily Post.
The General overseer of the RCCG, Pastor Enoch Adeboye, announced the news yesterday via twitter:
"Today I got the exciting news that our brethren who were in captivity of kidnappers have all been released and taken to the hospital for check-up and tests. Glory be to Jesus. We pray for lasting peace in all troubled regions of the country in Jesus name."
The eight Christians were abducted on Friday, March 26th, while on their way to evangelize in Kafachan, southern Kaduna state. Gunmen intercepted the RCCG bus along the Kachia – Kafachan road, and took eight passengers, all missionaries, into the bush before placing a N50million ransom (roughly $122,000) for their release.
Whether or not the ransom was paid prior to their release remains unknown. The Kaduna state government recently gave a statement forbidding citizens to negotiate with bandits on the government's behalf.
"The position of the Kaduna State Government remains the same: the Government will not negotiate with or pay ransoms to bandits," said The Commissioner for Internal Security and Home Affairs, Samuel Aruwan, in a statement this past Sunday.
"Any person who claims to do so in any capacity, if found, will be prosecuted accordingly."
The Islamic terrorist group Boko Haram established the pattern of kidnapping for ransom in 2014, when the group abducted 276 mostly Christian girls from a school in Chibok. Over 100 of those girls are still missing today. 2021 has already seen several large-scale kidnappings which were originally thought to have been carried out by loosely organized bandits. Recently, Kaduna state governor El Rufai informed the public that these ransoms were used to fund Boko Haram.
Please pray for the safe return of all who have been kidnapped. Pray for their captors, that their hearts would be softened, and that they will experience the love of Christ that leads to true repentance and salvation. Pray for the Lord to comfort grieving parents and families and for the Nigerian government to be wise in dealing with terrorists.
Sources:persecution
Sixth-grader shoots classmates in US; 3 people were injured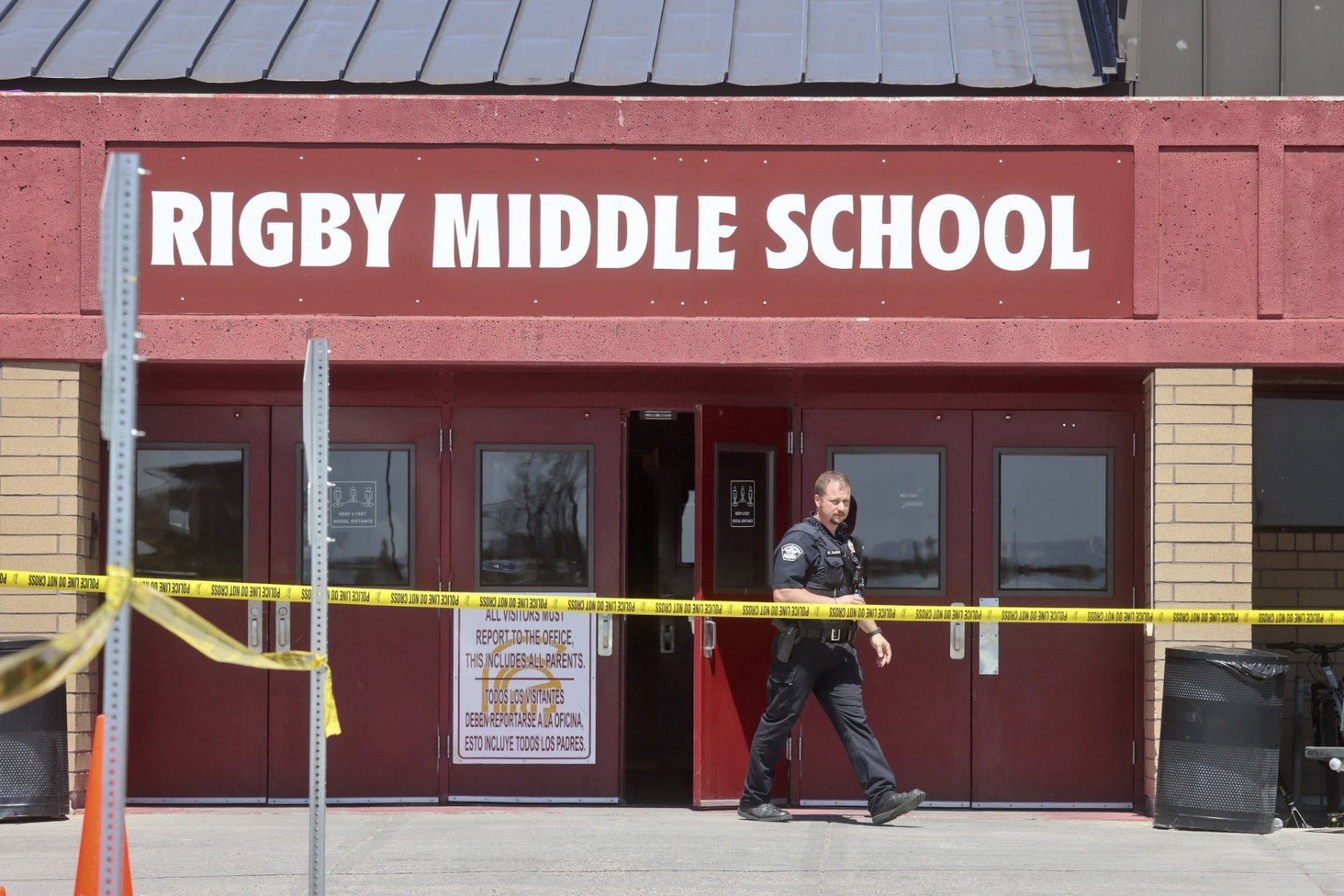 Three people, including two students, were shot Thursday at an Idaho middle school, according to officials.
At a press conference, Jefferson County Sheriff Steve Anderson said the suspect is a sixth-grade girl from Idaho Falls who is a student at Rigby Middle School, where the shooting took place. Initial reports had incorrectly identified the suspect as male.
Anderson said the unnamed student allegedly drew a handgun from her backpack and shot three people — one inside and two outside — before a teacher disarmed her.
The suspect is in custody at the Jefferson County Sheriff's Office and may be charged with attempted murder pending results of the investigation, according to Mark Taylor the county's prosecuting attorney.
The shooting victims were struck in their extremities and are expected to survive, but may require surgery, officials said
Three ambulances initially responded to Rigby Middle School after authorities learned of the shooting about 9:15 a.m. MT, Idaho Falls Fire Department spokeswoman Kerry Hammon said.
Authorities took the injured to Eastern Idaho Regional Medical Center, where they were listed as stable.
"Today we had the worst nightmare a school district could encounter. We had a school shooting here at Rigby Middle School," Jefferson School District Superintendent Chad Martin said in a statement. "What we know so far is the shooter has been apprehended. There is no further threat to the students."
"I am praying for the lives and safety of those involved in today's tragic events," Idaho Gov. Brad Little tweeted. "Thank you to our law enforcement agencies and school leaders for their efforts in responding to the incident. I am staying updated on the situation."
Nine babies in a single birth, this miracle of the extreme
Bamako: A mother who miraculously gave birth to nine children in a single delivery to the scientific world Halima Sisse, 25, gave birth to nine children. A native of Mali, an African country, she gave birth to nine babies by caesarean section. Rarely, nine babies are born in a single birth.
Even with so many babies in the womb, it is common for many babies to die before they are fully grown. A scan of Halima's pregnancy revealed that she had seven babies in her womb. Doctors said special care was needed as this was a rarity. Halima was then flown to Morocco.
However, Halima gave birth to 9 children, including 2 babies who were not even seen on the scans, even when doctors gave birth. Halima gave birth to five girls and four boys, all of whom are healthy, Malian Health Minister Fanta Cibi said.
He added that the girl and children would be returned only after a few weeks.