24 killed in Mexico railway bridge collapse
At least 24 people died, including several children, and 79 were taken to hospital when an elevated section of the Mexico City metro collapsed without warning on to a busy road late on Monday.
The collapse happened on a recently built section of line in a southeastern suburb of the capital, which has been plagued by problems, including the premature wearing on train wheels and rails, since it opened.
At least seven of the injured were in a serious condition and three were children, said mayor Claudia Sheinbaum, who rushed to the scene and surveyed the rescue operation wearing a hard hat. She told a news conference on Tuesday that four bodies were still in the train.
City security cameras captured the moment the elevated structure abruptly collapsed around 10.30pm local time, sending a passing metro train plunging on to cars and pedestrians below. Sheinbaum said a support had given way.
One survivor told Foro TV that he felt the train "brake suddenly and we were all pulled in the other direction. My cell phone flew out of my hand . . . I saw people who had fainted and were unconscious."
Dramatic images showed the train suspended at a 45-degree angle, snapped into a V-shape, and suspended above a mountain of rubble on the road. One side of the track was still intact; the other, where the train had been travelling, had collapsed.
The accident happened near the Olivos station on Line 12 of one of the world's busiest metro services. The elevated section was some 5m above the road and was supported by concrete pillars.
Sheinbaum told a news conference early on Tuesday that the line was maintained and checked "every day", and that a specialist investigation, including impartial external experts, would determine what had happened. "We have to find out the truth," she said.
Asked about people's outrage at the tragedy, she said: "They have a right to be angry, worried, particularly with the history of Line 12. What they have, from the mayor, is a commitment to reach the truth and not to hide anything."
The line was formally opened in 2012 by Marcelo Ebrard, the current foreign minister who was then in the final months of his term as mayor of Mexico City. Criticism of its design and construction emerged soon after Ebrard ended his term as mayor, and the state auditor's office alleged there had been cost overruns, irregularities and shoddy work.
The line was partially closed in 2014-15 to repair what the authorities described at the time as structural faults. Four stations were also shut after a major earthquake struck the capital in 2017.
Following Monday night's news, Ebrard promised his full assistance in the investigation of the "terrible tragedy".
"Of course the causes should be investigated and responsibilities clarified," he wrote on Twitter. "I am completely at the disposition of the authorities to contribute in everything which may be necessary."
Ebrard is currently considered a frontrunner to succeed President Andrés Manuel López Obrador in elections in 2024, but Monday night's disaster could complicate his chances. It is also likely to raise questions about whether a recent government austerity drive has resulted in cut corners and compromised public safety.
López Obrador told a news conference on Tuesday morning that "absolutely nothing will be hidden" in the investigation into the tragedy.
The line was built by a consortium including Carso, a company owned by Mexico's richest man, Carlos Slim, as well as construction firm ICA and France's Alstom.
According to media reports, the project was certified by Germany's DB International, ILF Beratende Ingenieure, Tüv Süd Rail Gmbh and Hamburg Consult Gmbh.
Tüv said in an emailed response that it had not worked on the line since the end of 2017 and that its "activities at that time were not related to the bridge infrastructure or the structural strength of the existing structures."
Sixth-grader shoots classmates in US; 3 people were injured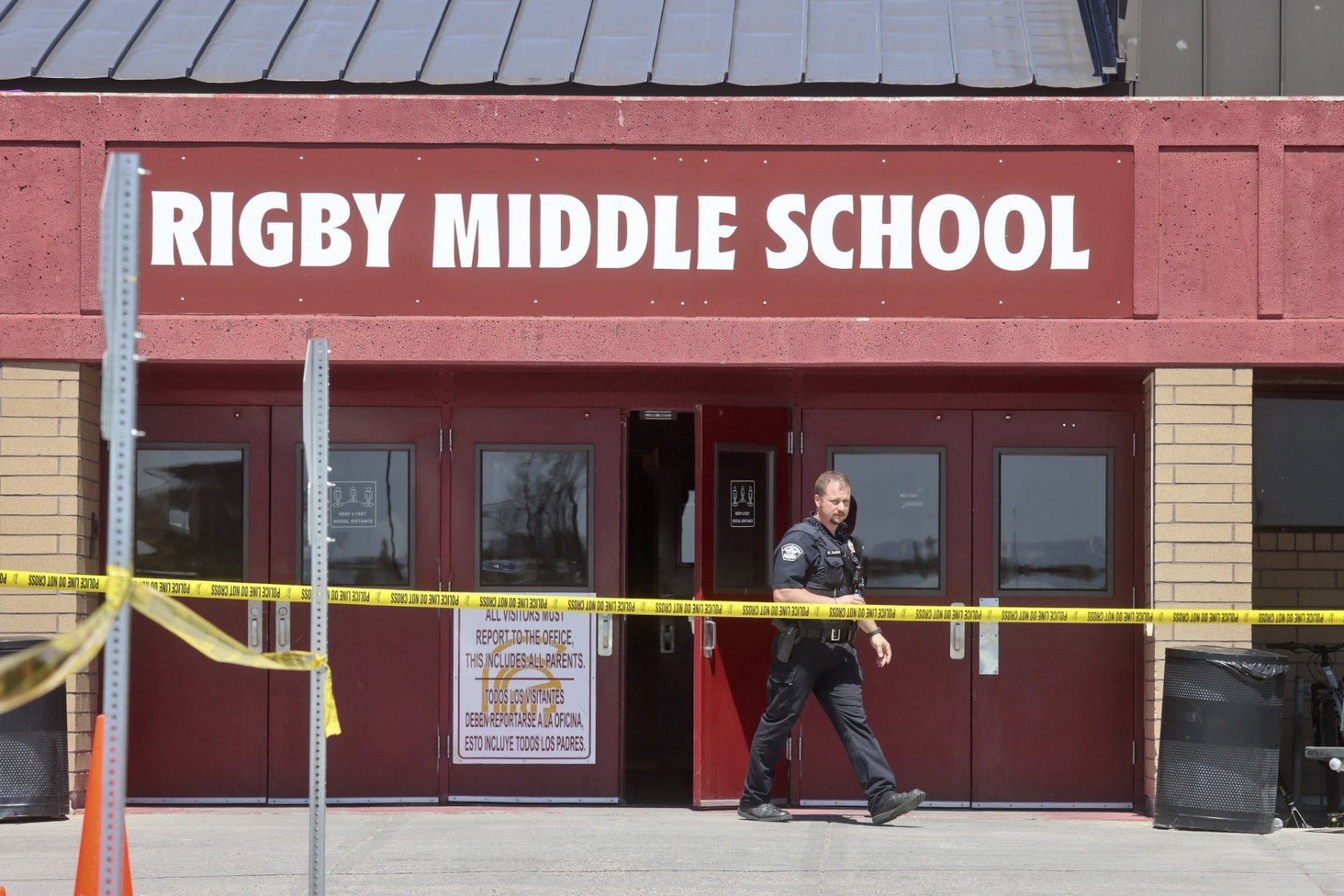 Three people, including two students, were shot Thursday at an Idaho middle school, according to officials.
At a press conference, Jefferson County Sheriff Steve Anderson said the suspect is a sixth-grade girl from Idaho Falls who is a student at Rigby Middle School, where the shooting took place. Initial reports had incorrectly identified the suspect as male.
Anderson said the unnamed student allegedly drew a handgun from her backpack and shot three people — one inside and two outside — before a teacher disarmed her.
The suspect is in custody at the Jefferson County Sheriff's Office and may be charged with attempted murder pending results of the investigation, according to Mark Taylor the county's prosecuting attorney.
The shooting victims were struck in their extremities and are expected to survive, but may require surgery, officials said
Three ambulances initially responded to Rigby Middle School after authorities learned of the shooting about 9:15 a.m. MT, Idaho Falls Fire Department spokeswoman Kerry Hammon said.
Authorities took the injured to Eastern Idaho Regional Medical Center, where they were listed as stable.
"Today we had the worst nightmare a school district could encounter. We had a school shooting here at Rigby Middle School," Jefferson School District Superintendent Chad Martin said in a statement. "What we know so far is the shooter has been apprehended. There is no further threat to the students."
"I am praying for the lives and safety of those involved in today's tragic events," Idaho Gov. Brad Little tweeted. "Thank you to our law enforcement agencies and school leaders for their efforts in responding to the incident. I am staying updated on the situation."
Nine babies in a single birth, this miracle of the extreme
Bamako: A mother who miraculously gave birth to nine children in a single delivery to the scientific world Halima Sisse, 25, gave birth to nine children. A native of Mali, an African country, she gave birth to nine babies by caesarean section. Rarely, nine babies are born in a single birth.
Even with so many babies in the womb, it is common for many babies to die before they are fully grown. A scan of Halima's pregnancy revealed that she had seven babies in her womb. Doctors said special care was needed as this was a rarity. Halima was then flown to Morocco.
However, Halima gave birth to 9 children, including 2 babies who were not even seen on the scans, even when doctors gave birth. Halima gave birth to five girls and four boys, all of whom are healthy, Malian Health Minister Fanta Cibi said.
He added that the girl and children would be returned only after a few weeks.