'The Chosen' takes home coveted K-LOVE Fan Award; creator says seeks to 'honor' Bible through show
NASHVILLE — The hit series "The Chosen" took home the award in the Film & Television Impact category at the 10th annual K-LOVE Fan Awards, reflecting the authenticity and relatability of the show that creator Dallas Jenkins said intends to capture "the character and intentions of Jesus and the Gospels."
The season three finale of "The Chosen" took home the coveted award at the show held at Nashville's Opry House on May 28, beating out revival film "Jesus Revolution," Kirk Cameron's "Lifemark" and "Family Camp," among other faith-based films. The season three finale for the faith-based series saw massive success in theaters and came in at No. 9 among the top 10 movies at the box office opening weekend.
In a red carpet interview with The Christian Post ahead of the awards show, Jenkins, creator of "The Chosen," said that while he doesn't like to "think too much" about what's driving the show's success, fans have told him they appreciate the authenticity and humanity of it.
"I think so many people see Jesus, and even the followers of Jesus, as stained glass windows, statues, something on a page, something on a painting. Even when they read the Scriptures, they sometimes have difficulty connecting. I think by making the show, making Jesus and the disciples, reminding people that they were human beings, and saying, 'Wow, their struggles are our struggles. Their questions were ours, therefore, the answer can be the same.' That seems to be what's resonating with people."
The K-Love Fan Awards "focuses on promoting artists, athletes, authors and entertainers who, with excellence, engage and impact popular culture for Jesus Christ." The event is fan-driven, with fans voting for their choice in categories including film, music, podcasts and books.
The most successful crowdfunded series of all time, "The Chosen" has seen massive success and garnered a loyal fan base. In November, the show was honored with an award from the Washington, D.C.-based Museum of the Bible for the program's cultural impact.
Eventually, show creators aim to dub the show in 100 languages and subtitle it in 500 languages.
Jenkins shared how the show originated from a short film he made on his friend's farm in Illinois and voiced his gratitude toward the fans who have supported the show and made it a global phenomenon.
George Xanthis, who stars as the Apostle John in the series, emphasized that "The Chosen" would not exist without the fans, as they not only crowdfunded its first season but continue to sustain the show.
"This show would literally not happen without the fans; this show was made from the ground up by fans," he said. "I don't know any other show that has fans to thank as much as we do. So we know that every single day. Honestly, when we say thank you to the fans, we mean it because we wouldn't be here without them."
Jenkins told CP that the formula for the show is simple: It begins and ends with stories from the Bible with the aim of pointing viewers to the book itself. And though it takes some creative liberties with the backstories of some biblical figures, "The Chosen" still captures the "spirit and intention" of the Bible.
"We start with the stories of the Bible, but what's interesting is maybe five, 10 percent of the show is actually directly from the Bible. And that's why some people go, 'Wait a minute.' When they hear that it's almost scary," Jenkins said.
"But the thing is, when we do the scene from the Bible, the stories from Bible, we don't change anything. When we do the backstories, some of which we invent, we're culturally accurate, historically accurate. But then also, we want to make sure we're capturing the character and intentions of Jesus and the Gospels. That's what people feel. They go, 'OK, even when they're not capturing the Bible explicitly, it feels like they're capturing the spirit and intention of the Bible.'"
"We know the difference," he stressed. "We're not the Bible. And I want to make that very clear too. The Bible is the Bible. It is God's Word. The show is not God's Word. But I think we honor it. I think people can tell that I love it and that I want to capture it honestly."
The K-LOVE Fan Awards were hosted by CAIN and featured performances from Colton Dixon, Gabby Barrett, Mac Powell and Jason Crabb, MercyMe with David Leonard, Katy Nichole and Big Daddy Weave, Matthew West and a fan choir and more.
TBN aired the star-studded show on June 2, with an encore broadcast on June 10.
Sources:Christian Post
ചലച്ചിത്ര സംവിധായകൻ കെ.ജി ജോർജ് അന്തരിച്ചു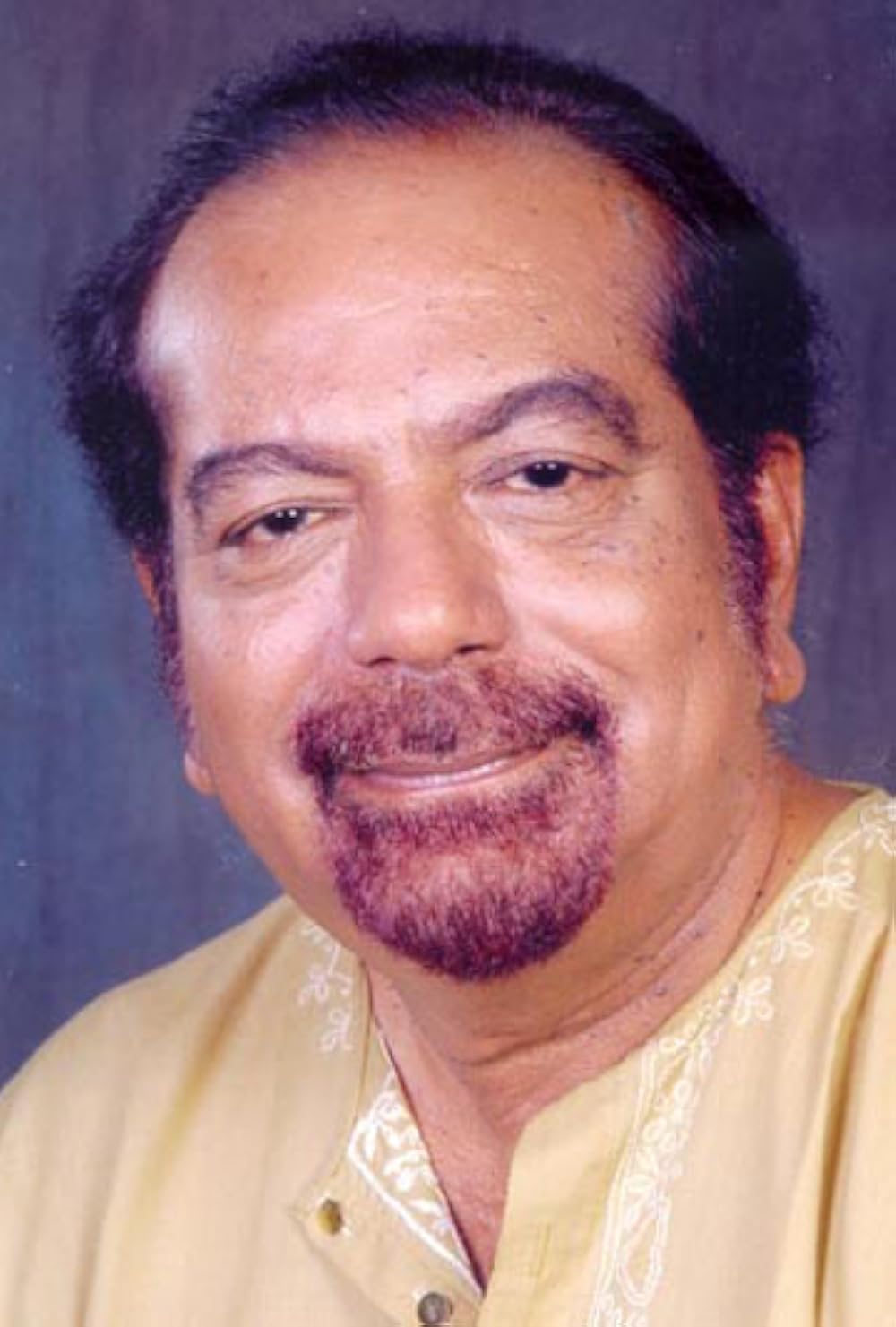 കൊച്ചി: പ്രശസ്ത സംവിധായകനും തിരക്കഥാകൃത്തുമായ കെ ജി ജോര്‍ജ് അന്തരിച്ചു. 78 വയസായിരുന്നു. എറണാകുളം കാക്കനാട്ടെ വയോജന കേന്ദ്രത്തില്‍ വെച്ചായിരുന്നു അന്ത്യം. വാര്‍ധക്യസഹജമായ അസുഖങ്ങളെ തുടര്‍ന്ന് ചികിത്സയിലായിരുന്നു.
1946-ല്‍ തിരുവല്ലയില്‍ ജനിച്ചു. 1968ല്‍ കേരള സര്‍വ്വകലാശാലയില്‍ നിന്നു ബിരുദവും 1971ല്‍ പൂനെ ഫിലിം ഇന്‍സ്റ്റിറ്റൂട്ടില്‍ നിന്നു സിനിമാസംവിധാനത്തില്‍ ഡിപ്ലോമയും നേടി. രാമു കാര്യാട്ടിന്റെ മായ എന്ന ചിത്രത്തിന്റെ സംവിധാന സഹായിയായി ചലച്ചിത്ര ജിവിതം ആരംഭിച്ചു.
1975 ൽ സ്വപ്‌നാടനം എന്ന ചിത്രത്തിലൂടെയാണ് കെ.ജി ജോർജ് സ്വതന്ത്ര സംവിധായകനാകുന്നത്. ആദ്യ ചിത്രത്തിന് തന്നെ സംസ്ഥാന അവാർഡും അദ്ദേഹത്തെ തേടിയെത്തി. ഇതുൾപ്പെടെ 9 സംസ്ഥാന പുരസ്‌കാരങ്ങൾ അദ്ദേഹം കരസ്ഥമാക്കി. 2015 ൽ ജെ.സി ഡാനിയേൽ അവാർഡ് നൽകി സംസ്ഥാനം അദ്ദേഹത്തെ ആദരിച്ചിരുന്നു.
മലയാള സിനിമാ ചരിത്രത്തില്‍ ഒരുപിടി മികച്ച സിനിമകള്‍ സമ്മാനിച്ച സംവിധായകനാണ് കെ ജി ജോര്‍ജ്. മലയാളത്തിലെ ആദ്യ ക്യാമ്പസ് ചിത്രമായ ഉൾക്കടൽ, മലയാളത്തിലെ ആദ്യ ആക്ഷേപഹാസ്യ ചിത്രമായ പഞ്ചവടിപ്പാലം. ഏറ്റവും മികച്ച സ്ത്രീപക്ഷ സിനിമയായ ആദാമിന്റെ വാരിയെല്ല്, ഏറ്റവും മികച്ച കുറ്റാന്വേഷണ ചിത്രമായ യവനിക , ലേഖയുടെ മരണം ഒരു ഫ്‌ളാഷ് ബാക്ക് തുടങ്ങിയവ പ്രധാന ചിത്രങ്ങളാണ്. മമ്മൂട്ടി ചിത്രമായ ഇലവങ്കോട് ​ദേശമായിരുന്നു അദ്ദേഹത്തിന്റെ അവസാന ചിത്രം. ദീർഘകാലമായി ചികിത്സയിലായിരുന്നു.
Sources:azchavattomonline
Country Star Granger Smith Reveals Bold Reason He's So Open About His Faith in Jesus
In today's increasingly secular culture, speaking out about one's faith can be intimidating. But there's a simple truth — one that, admittedly, might make some people uncomfortable — that has led country singer Granger Smith to take that risk, regardless of the cost.
Appearing recently on CBN's "Quick Start" podcast, Smith said he is confident to speak out about his Christian beliefs because "the fear of the Lord is the beginning of wisdom," a reference to Proverbs 9:10.
"My quickest answer to that is probably the answer that would make other people shudder; it would make other people a little wary of it," Smith said when asked what motivates his boldness. "But here's my answer: the fear of the Lord. The fear of the Lord is the beginning of wisdom."
He continued, "When I say, 'The fear of the Lord,' it's not like a Halloween scary. It's not like a man with a mask popping out from the bushes. It's not that kind of fear. It's understanding Who is sovereign, Who is providential, Who has, as the old Sunday school song says, 'the whole world in His hands.' When you trust that and you believe that, and there is a certain aspect of that that says, 'If I believe in this, why would I fear what anyone else says? Why would I fear anything from man when I have the fear of the Lord?'"
Smith, who recently announced his decision to retire from the music industry to pursue full-time ministry, is unabashed in his willingness to share his convictions and discuss theological topics, both on his social media feeds and when he is out performing shows.
His openness to discuss Gospel themes comes as American society is shifting away from faith.
While a majority of U.S. adults still self-identify as Christians (63%), according to a recent study by the Pew Research Center, those numbers are in steady decline. Now, about three-in-10 American adults describe themselves as religiously unaffiliated — a noteworthy drop from the 78% who called themselves Christians in 2007, when Pew began surveying Americans on their religious identities.
At the same time, Americans are feeling progressively hopeless.
In the summer of 2020, at the height of the COVID-19 pandemic, the U.S. Centers for Disease Control and Prevention released data showing one-in-four adults ages 18 to 24 had considered suicide. Simultaneously, a Harvard Youth Poll of Americans ages 18 and 29 found 51% of respondents admitted that, over the course of the previous two weeks, they felt depressed and hopeless.
Smith's Gospel-centered message is certainly timely. But, for him, it was born out of necessity.
In 2019, the "Backroad Song" singer lost his 3-year-old son River in a drowning accident. At the time, Smith told TODAY, the horror of losing a child revealed he "didn't have a good faith" in the Lord.
He told CBN's "Quick Start" he was relying too much on self-help tactics and not enough on God.
"As you feel physical and, really, emotional benefits from those things — because there's a lot of good things in self-help [behaviors] — as you feel the benefits, you go, 'What more can I do? This is great. Let's just keep adding,'" Smith said. "And what you're doing is you're really developing a dependence on yourself — that's kind of the whole point. … You're helping yourself and, as you add to that, you're increasing that dependence and relying more on yourself."
"It took [the death of my son] for me to to go, 'There are some things in life that self-help cannot fix or make better,'" he added. "That was the catalyst that happened in 2019, when I lost my son River."
Smith has written a book, "Like a River: Finding the Faith and Strength to Move Forward after Loss and Heartache," a memoir chronicling his faith journey through grief and sorrow.
"The book's called 'Like a River,' and so it starts with losing my son to drowning in my backyard when I was there with him," the singer-songwriter said. "A lot of times, when I was talking about writing the book and people would say, 'You're writing a book? What's it about?' And I would say, 'Well, it's about losing my son.' … And as I continued to write, I learned, 'Well, that's not really what this book is about.' It's really not. That's how it opens and the catalyst to it — that's how the curtain opens — but really, it's about me dying and me being reborn and the new path that followed."
"One of the things that opened up in that rebirth was my son Maverick who was born and Maverick really takes over as the star of the show," he continued. "By the end of the book, you realize that River got the title and he gets the credit of the cover but, really, Maverick is the star of that book. So it is so much more than, 'This is a book about losing my son,' which is what I used to say."
Sources:faithwire
As Spiritual Hunger Explodes, Pastor Gives Lens Into Revival, Deliverance, Healing, and Supernatural Moves of God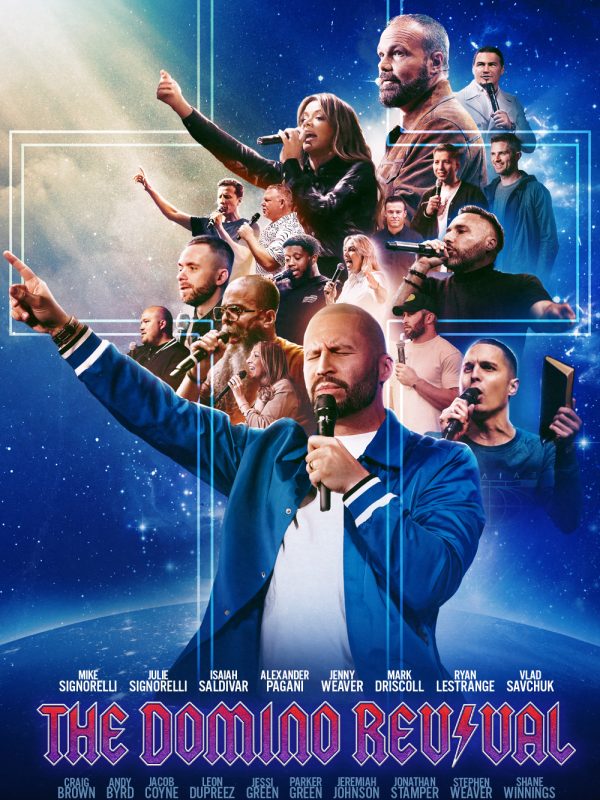 With culture's infatuation with the supernatural intensifying, Pastor Mike Signorelli of V1 Church in New York City is embarking on an exploration to capture the "essence of spiritual hunger."
Signorelli is preparing to release "The Domino Revival," a cinematic experience hitting theaters nationwide Oct. 24, exploring revivals and spiritual resurgences taking America by storm.
The preacher believes the mass baptisms and revival moments are a reaction to the chaotic culture, with people finding true meaning and fulfillment in Christ.
"People are revolting against this new world — this new America, the new ideals, the new definitions of things," Signorelli said. "And they're finding it's not working, and what appears to be freedom is actually not freedom at all."
The preacher said persecution has a history of driving more people to embrace Christianity. While modern issues aren't as intense as what the early church faced, Signorelli said the lessons about restrictions sparking spiritual flames are the same nonetheless.
"When you go back to the first century, Rome's burning, and they're adding to their numbers daily in the body of Christ," Signorelli said. "So, wherever you see persecution, that's the best marketing for the kingdom imaginable."
There's also another dynamic at play: an increase in the New Age and occult practices. The increases in these activities — precluded in the Bible — also leave people lacking and seeking eternal truth. Signorelli said many conditions on the ground mirror a "second Jesus movement moment."
He pointed back to the 1960s and 1970s, when desperation and hopelessness — and drugs and war weariness — led to spiritual revival. Signorelli is hoping "The Domino Revival" shows how these similar moments of revival unfolding today are impacting hearts and lives.
"I didn't make a movie just for Pentecostals, or just for charismatics, or just for Baptists," he said. "I really attempted to make a movie about the Gospel, because what we all should agree on within orthodoxy is the Gospel and that Christ, the son of the living God, came, died for our sins and, on the third day, rose again."
The film brings together multiple pastors from different traditions who agree on these sentiments to provide a narrative about the "awakening" Signorelli believes is afoot. He's even planning to simulcast a live, 25-minute revival service after the film at theaters across America.
"[We will give] people in the theaters the opportunity to respond to the Gospel," he said. "It's going to be insane. We're going to turn thousands of theaters into tabernacles in the wilderness, as I'm calling it."
Viewers will also see other theological concepts presented, including deliverance, healings, and the like.
"Where you see the true resurrected Jesus, you will also see signs, miracles, wonders, healings, and deliverances," he said. "I did not make a movie about deliverance; I made a movie about Jesus, but wherever there's Jesus, there's going to be deliverance."
In the end, Signorelli said, "Christ is the focal point" in "The Domino Revival." Find out more and get tickets

Sources:faithwire