Christian Aid Helps Kerala deadly Flood Victims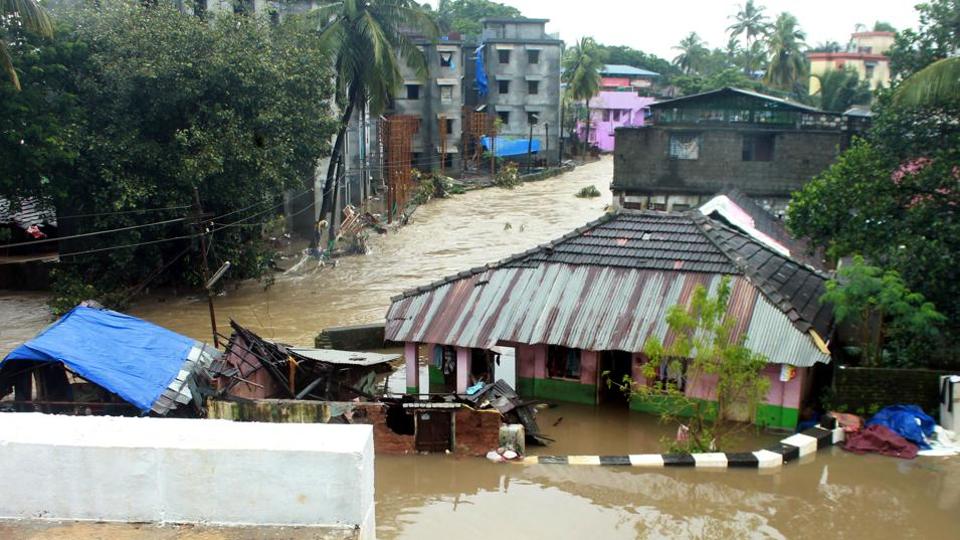 Countering Kerala's destructive and deadly floods that has reportedly claimed over 350 lives and forced hundreds of thousands to flee their homes, a Christian charity group has provided with life-saving assistance for around 20,000 people who have lost their homes.
Christian Aid has lain its feet in the state's poorest and most vulnerable villages. The charity has provided safe drinking water, sanitation supplies, hygiene essentials such as soap, and shelter materials including tarpaulin, rope and blankets.
"Many people are currently sheltering in government-run camps and one major worry is how they're going to recover their lives when they try to go home," said Emergency Program Officer with Christian Aid.
"For some families, everything they had has been washed away or ruined," according to Relief Web.
"The rains have caused flooding and also landslides – and we still don't know how bad the damage is because many areas remain impossible to reach," she added.
An amount of £77,000 has been granted for initial charity's relief work. The funding comes from the UK government-backed Start Fund, which releases money quickly after disasters, to enable rapid responses.
Also, an amount of £30,000 has been provided from the charity's own funds, hoping to speed up its emergency response with the assistance of local partners in Kerala.
Christian Aid will work in Wayanad district and Idukki district, the hard-hit areas. It will support 10,000 people in each of the two districts, targeting areas where many people are considered to be Dalits and 'Tribals' – among the most deprived and excluded in society.
Earthquake in Rome: 3.7 magnitude recorded on Richter scale
Rome: An earthquake in the early hours of this morning has termed the earthquake of COVID. Details of damages or injuries have not been revealed, but according to data provided by the Italian Geological Institute, the magnitude of 3.2 to 3.7 was recorded on the Richter scale.
The epicenter is Fonte Nueva, a small town in the northeast of the province of Rome. The sudden earthquake in Italy, which is gradually liberating from Covid's danger, is distressing.
ഉത്തർപ്രദേശിൽ ശക്തമായ കാറ്റിലും മഴയിലും 25 മരണം;11 പേർക്ക് പരിക്കേറ്റു
ലഖ്നൗ: ഉത്തർപ്രദേശിൽ കഴിഞ്ഞ ദിവസം ഉണ്ടായ ശക്തമായ കാറ്റിലും മഴയിലും 25 മരണം. 11 പേർക്ക് പരിക്കേറ്റു.സംസ്ഥാനത്തെ 38 ജില്ലകളിൽ നാശനഷ്ടം ഉണ്ടായി. മരിച്ചവരുടെ കുടുംബത്തിന് യുപി സർക്കാർ നാല് ലക്ഷം രൂപ ധനസഹായം പ്രഖ്യാപിച്ചു. പരിക്കേറ്റവർക്ക് ഉടൻ വൈദ്യചികിത്സ നൽകണമെന്നും യുപി മുഖ്യമന്ത്രി യോഗി ആദിത്യനാഥ് ജില്ലാ ഭരണകൂടങ്ങൾക്ക് നിർദ്ദേശം നൽകി. കൊടുങ്കാറ്റിൽ ദുരിതമനുഭവിക്കുന്നവർക്ക് നഷ്ടം കണക്കാക്കിയാൽ ഉടൻ നഷ്ടപരിഹാരം നൽകണമെന്ന് ജില്ലാ മജിസ്‌ട്രേറ്റിനോടും മുഖ്യമന്ത്രി നിർദ്ദേശിച്ചു. വിളനാശം കണക്കാക്കാനും അവരുടെ റിപ്പോർട്ടുകൾ എത്രയും വേഗം സർക്കാരിന് അയയ്ക്കാനും ഡിഎംമാരോട് ആവശ്യപ്പെട്ടിട്ടുണ്ട്.