Police Attack, Threaten Christians in Tamil Nadu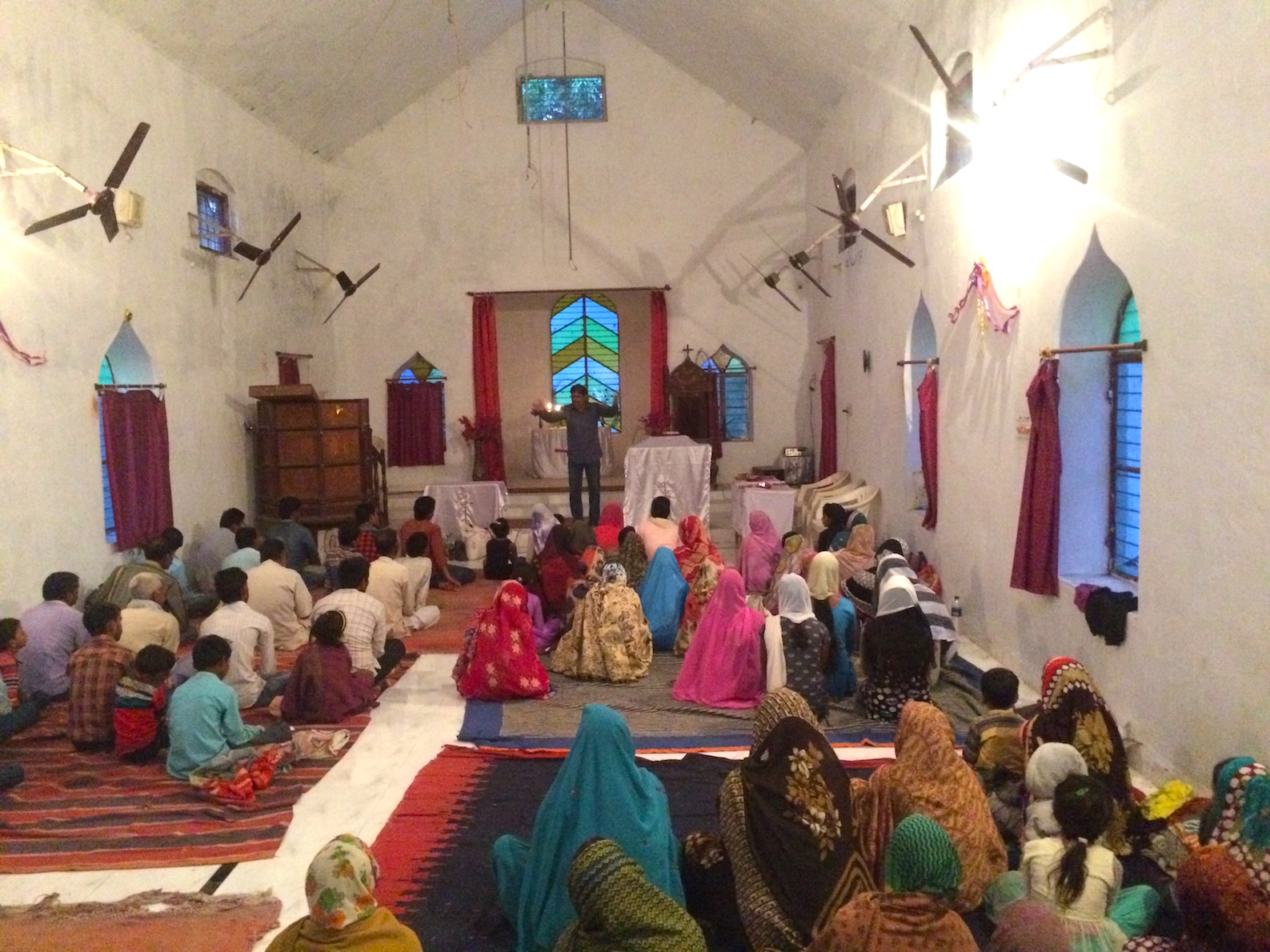 Police officers rushed into a praise service at a house in Tamil Nadu state and began hitting worshippers in another violent month for Christians, sources said.
A female police inspector and five police officers on Oct. 6 entered the house where Christians were spending the evening in praise and worship in Aralvaimozhi, Kanyakumari District, the pastor said.
"Female police inspector and five policemen rushed inside the house church and started abusing me in filthy language," Pastor P. Yesudas told . "My wife and the believers asked her, 'What is our fault? Why are you abusing us?' But she came after them, and the constables who were accompanying her also started punching with their fists."
Female Inspector held Pastor Yesudas by the neck and struck him in his stomach and back, he said.
"My wife and the believers tried to protect me, but they were also injured," he said. "We did not know what to do and tried to phone call pastors from neighboring areas."
Pastor Satyaseelan, who goes by a single name, told he hurried over to Aralvaimozhi from Anjugramam in 10 minutes after receiving a call from Pastor Yesudas.
"Pastor and his wife were injured and howling in pain," Pastor Satyaseelan said. "Chairs and Bibles could be seen thrown aside. One of the constables was manhandling the believers while Inspector continued abusing in foul language. I can't repeat those words. She was raging in anger."
Satyaseelan and other Christians submitted a petition to the district's superintendent of police and the district collector with the help of senior pastors, but no action has been taken against Female Inspector and her subordinates, he said.
Police officials in Kanyakumari are under the control of a Bharatiya Janata Party  leader elected as the member of Parliament from the district, said a local source who requested anonymity.
"Female Inspector is close associate to local RSS leaders," the source said.
Mob of Radicals Nearly Kill Pastor and Family in Northeast India
According to Morning Star News, a small mob of radical Hindu nationalists broke into the home of a Christian pastor in India's Bihar state in an attempt to kill the pastor and his family. Fortunately, the mob was driven away by local villagers before they could physically harm the pastor and his family.
The attack took place at 1 a.m. on Monday, October 28. According to Morning Star News, a mob of 10 to 15 radicals brandishing swords, bricks, and metal rods surrounded the home of Pastor Palathingal Joseph Johnson in the Rajasan area of Bihar's Vaishali District.
"Soon we heard the noise of glass breaking," Pastor Johnson told Morning Star News. "One team climbed the roof of our house, but they could not break open the roof to enter the house. So, they twisted the aluminum corrugated sheet and entered."
Pastor Johnson and his family, including his wife and four children, hid themselves in one of the home's two rooms. However, the door to that room did not have a lock, so Pastor Johnson and his wife had to use their bodies to block the radicals from entering and attacking.
Pastor Johnson calls to local police went unanswered, so he called a local Christian for help. Soon, 50 local villagers arrived on the scene and drove away the radicals.
"If the attackers had managed to come into the room where the family was hiding, we would be looking at a much worse situation," Pastor Gautam Kumar, a local activist and pastor, told Morning Star News. "I do not doubt that they would have killed the family."
The incident has been reported to local police and a First Information Report (FIR # 427/19) has been filed. However, no arrests have been made in regards to the incident.
Attacks on Christians and their places of worship in India continue to rise in both number and severity. Since the current, Bharatiya Janata Party (BJP) took power in May 2014, the number of documented incidents of Christian persecution has more than doubled.
Sources: Persecution
പ്രകോപനത്തിന് പ്രതികാരം: ആണ്‍സുഹൃത്തിന്റെ മുഖത്ത് 19-കാരി ആസിഡ് ഒഴിച്ചു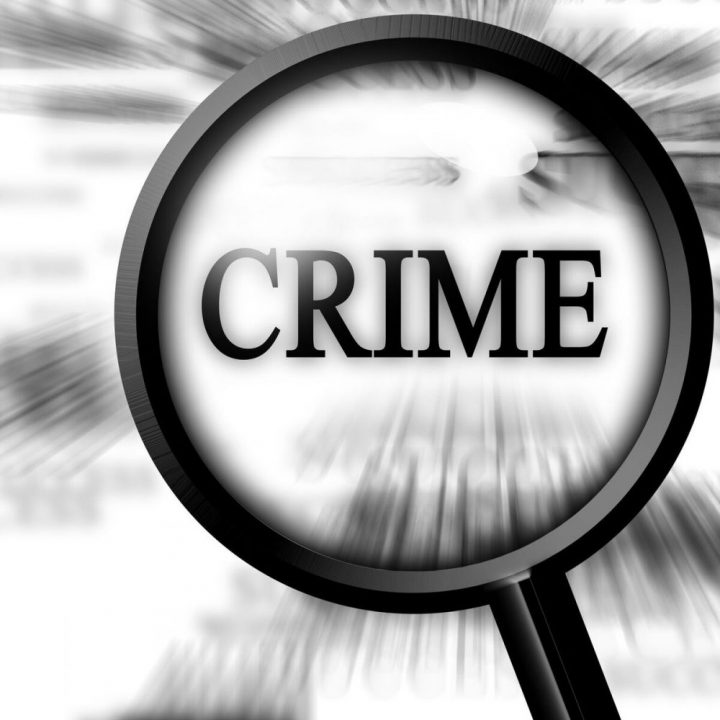 ആഗ്ര: രഹസ്യ ചിത്രങ്ങള്‍ പ്രചരിപ്പിക്കുമെന്ന് ഭീഷണിപ്പെടുത്തിയ ആണ്‍സുഹൃത്തിന്റെ മുഖത്ത് 19-കാരി ആസിഡ് ഒഴിച്ചു. അലിഗഡിലെ ജീവന്‍ഗഡ് പ്രദേശത്താണ് സംഭവം. യുവാവിന്റെ ബന്ധുക്കളുടെ പരാതിയില്‍ പെണ്‍കുട്ടിയെ പോലീസ് അറസ്റ്റ് ചെയ്തു.
വിവാഹത്തിന് തയാറായില്ലെങ്കില്‍ രഹസ്യചിത്രങ്ങള്‍ സമൂഹമാധ്യമങ്ങളില്‍ പ്രചരിപ്പിക്കുമെന്നു പറഞ്ഞ് യുവാവ് ഭീഷണിപ്പെടുത്തിയിരുന്നു. 'ഇതിന് പിന്നാലെയാണ് ഇങ്ങനെ ചെയ്യേണ്ടി വന്നതെന്നും പെണ്‍കുട്ടി പോലീസിന് മൊഴി നല്‍കി. അതേസമയം, മകനുമായി പെണ്‍കുട്ടി അടുപ്പത്തിലായിരുന്നെന്നും എന്നാല്‍ കുറച്ചു നാളുകള്‍ക്ക് മുന്പ് ഇരുവരും തമ്മില്‍ പിണങ്ങിയതായും യുവാവിന്റെ അമ്മ പറഞ്ഞു. മകനെ പെണ്‍കുട്ടി നിരന്തരം ഫോണില്‍ വിളിച്ച് ശല്യം ചെയ്തിരുന്നതായും അമ്മ വിശദമാക്കി.