American pastor Andrew Brunson released from Turkish prison
Andrew Brunson, the American pastor who spent 735 days in a Turkish prison before being released last fall, admitted in his new book that he seriously contemplated suicide during his incarceration.
Brunson made the admission in his just-released book, "God's Hostage: A True Story of Persecution, Imprisonment, and Perseverance." He said he struggled with suicidal ideation the day after Christmas in 2016.
At one point during that particularly low point, Brunson revealed he even tested out a clothesline in the prison courtyard to see if it could bear his weight, should he have attempted to hang himself.
Suicide didn't enter his mind as a possibility, Brunson explained, until concerns about falling away from his faith entered his mind. Ending his life was a better alternative, he said, to losing his trust in God.
"It gave me a sense of comfort to know that I could escape this nightmare," he wrote. "And knowing this lifted my despair just enough to help me hold on."
Brunson and his wife, Norine, spent 23 years as missionaries in Turkey before they were arrested in October 2019. Norine was released 13 days after their capture. Her husband was not.
The decision to write his book, Brunson was born out of his promise to God while he was incarcerated to be transparent and authentic, if he was given the chance to tell his story.
"My story is one of brokenness," he said . "Many of the stories of biographies I read, they have very strong characters. I was actually very weak in prison and broken, and then God rebuilt me. … I said in prison, 'God, if you ever let me out of here, if I have a chance to speak, I will be open and honest about my brokenness."
His hope is that his story will be helpful to others who feel "weak."
Brunson explained the title of the book — "God's Hostage" — by saying he was, of course, a prisoner of Turkish President Recep Tayyip Erdogan, but that his life was ultimately in God's hands.
"When God had accomplished what he wanted to through my imprisonment, which I think was raise up millions of people to bless Turkey in prayer, then I was released," he said. "So, I see God as the grandmaster chess player. … Behind all of the political intrigue, God was really in charge."
October 12 was the one-year anniversary of Brunson's release from Turkey. Tony Perkins, chairman of the U.S. Commission on International Religious Freedom, praised the pastor on Saturday, commending his "remarkable resolve and steadfastness in the face of persecution."
"We celebrate his release and return home," Perkins continued. "However, we also remember his terrible suffering at the hands of Turkish authorities who targeted him for the practice of his faith."
For his part, Brunson was also honored at the Values Voters Summit, where he prayed for President Donald Trump. He prayed the commander-in-chief will be filled with "supernatural discernment to know who is trustworthy and who is not. He also prayed Trump will be imbued with "hunger for you so that he may love you with all his heart, soul, mind and strength and delight in knowing you."
Sources : Faithwire
Mob of Radicals Nearly Kill Pastor and Family in Northeast India
According to Morning Star News, a small mob of radical Hindu nationalists broke into the home of a Christian pastor in India's Bihar state in an attempt to kill the pastor and his family. Fortunately, the mob was driven away by local villagers before they could physically harm the pastor and his family.
The attack took place at 1 a.m. on Monday, October 28. According to Morning Star News, a mob of 10 to 15 radicals brandishing swords, bricks, and metal rods surrounded the home of Pastor Palathingal Joseph Johnson in the Rajasan area of Bihar's Vaishali District.
"Soon we heard the noise of glass breaking," Pastor Johnson told Morning Star News. "One team climbed the roof of our house, but they could not break open the roof to enter the house. So, they twisted the aluminum corrugated sheet and entered."
Pastor Johnson and his family, including his wife and four children, hid themselves in one of the home's two rooms. However, the door to that room did not have a lock, so Pastor Johnson and his wife had to use their bodies to block the radicals from entering and attacking.
Pastor Johnson calls to local police went unanswered, so he called a local Christian for help. Soon, 50 local villagers arrived on the scene and drove away the radicals.
"If the attackers had managed to come into the room where the family was hiding, we would be looking at a much worse situation," Pastor Gautam Kumar, a local activist and pastor, told Morning Star News. "I do not doubt that they would have killed the family."
The incident has been reported to local police and a First Information Report (FIR # 427/19) has been filed. However, no arrests have been made in regards to the incident.
Attacks on Christians and their places of worship in India continue to rise in both number and severity. Since the current, Bharatiya Janata Party (BJP) took power in May 2014, the number of documented incidents of Christian persecution has more than doubled.
Sources: Persecution
പ്രകോപനത്തിന് പ്രതികാരം: ആണ്‍സുഹൃത്തിന്റെ മുഖത്ത് 19-കാരി ആസിഡ് ഒഴിച്ചു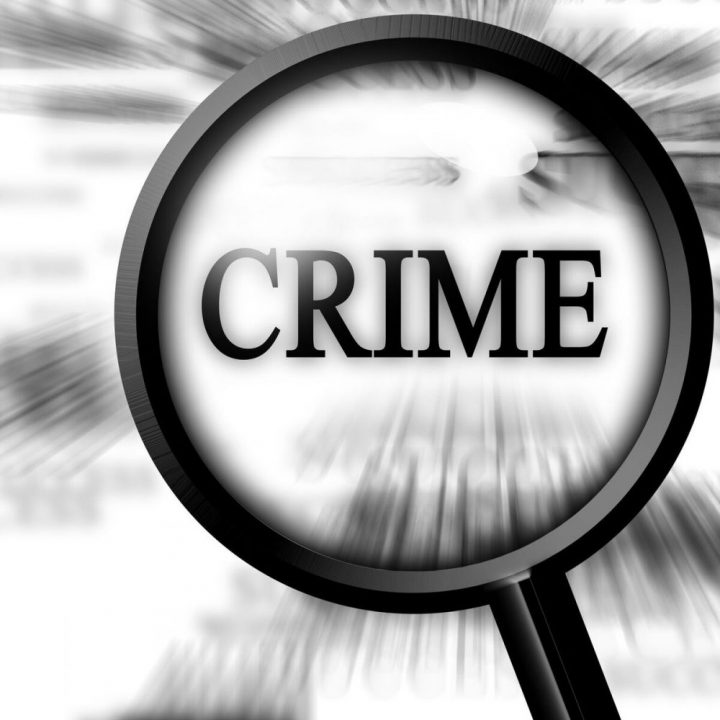 ആഗ്ര: രഹസ്യ ചിത്രങ്ങള്‍ പ്രചരിപ്പിക്കുമെന്ന് ഭീഷണിപ്പെടുത്തിയ ആണ്‍സുഹൃത്തിന്റെ മുഖത്ത് 19-കാരി ആസിഡ് ഒഴിച്ചു. അലിഗഡിലെ ജീവന്‍ഗഡ് പ്രദേശത്താണ് സംഭവം. യുവാവിന്റെ ബന്ധുക്കളുടെ പരാതിയില്‍ പെണ്‍കുട്ടിയെ പോലീസ് അറസ്റ്റ് ചെയ്തു.
വിവാഹത്തിന് തയാറായില്ലെങ്കില്‍ രഹസ്യചിത്രങ്ങള്‍ സമൂഹമാധ്യമങ്ങളില്‍ പ്രചരിപ്പിക്കുമെന്നു പറഞ്ഞ് യുവാവ് ഭീഷണിപ്പെടുത്തിയിരുന്നു. 'ഇതിന് പിന്നാലെയാണ് ഇങ്ങനെ ചെയ്യേണ്ടി വന്നതെന്നും പെണ്‍കുട്ടി പോലീസിന് മൊഴി നല്‍കി. അതേസമയം, മകനുമായി പെണ്‍കുട്ടി അടുപ്പത്തിലായിരുന്നെന്നും എന്നാല്‍ കുറച്ചു നാളുകള്‍ക്ക് മുന്പ് ഇരുവരും തമ്മില്‍ പിണങ്ങിയതായും യുവാവിന്റെ അമ്മ പറഞ്ഞു. മകനെ പെണ്‍കുട്ടി നിരന്തരം ഫോണില്‍ വിളിച്ച് ശല്യം ചെയ്തിരുന്നതായും അമ്മ വിശദമാക്കി.