Christian Couple Harassed and Beaten by Radicals in Northern India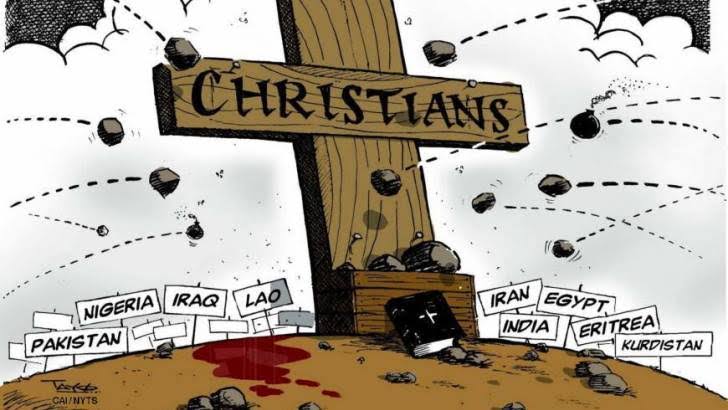 India – On January 27, a Christian pastor and his wife were attacked by a mob of radical Hindu nationalists in India's Andhra Pradesh state. As a result of the attack, the pastor's hand was broken and the church he led was left decimated.
The January 27 attack had been a month in the making. Pastor Eswara Rao Appalabattula and his wife, Karuna Appalabattula lead a small house church in L.B. Patnam village and have been harassed by radicals for years.
"They wanted to build a wall right in from of the church," Pastor Appalabattula told Morning Star News about the January 27 attack. "I pleaded with them to not do so. But the group of at least six neighbors, both male and female, punched me in the stomach several times and pushed me to the floor."
At this point, the radicals picked up a wooden pole and beat Pastor Appalabattula's hands repeatedly.
"I was lying there on the floor screaming for help," Pastor Appalabattula told. "My wife came running and begged them to stop beating me – it was traumatic."
The January 27 attacks topped a month of hostility shown to the Christian couple. On January 5, a Hindu priest had led a group of Hindu villagers to Pastor Appalabattula's home and threatened to kill Pastor Appalabattula's wife.
"He kept screaming that he would kill me," Karuna told Morning Star News. "I was crying for help. But their priest abused me in extremely foul language. He called me a Christian prostitute and warned me that he would kill my husband."
Throughout the month of January, radicals harassed Pastor Appalabattula, his wife, and members of his church. According to Morning Star News, things got so bad that the church was forced to stop holding worship services.
Across India, Christians and their places of worship are facing similar levels of hostility from radical Hindu nationalists. In many villages, small house churches have been forced to shut down or operate in secret because of this harassment.
Sources:Persecution
Meghalaya Chief Minister with a Holy Week message quoting the Bible
Christian Woman in Nepal Arrested for Praying for the Sick
Nepal – On March 29, police in Nepal arrested a Christian woman for allegedly creating misleading information about COVID-19. This is the second Christian in Nepal to be arrested on COVID-19 related charges.
On March 29, Janaki Dhugana, age 37, was arrested by police in the Madi Municipality of Chitwan for allegedly creating misleading information about COVID-19. Local police claim Dhugana was delusional because she reportedly said, "If you believe in Jesus and follow Christianity, you will not get the coronavirus." Charges of indecent behavior under Section 118 of Nepal's Civil Criminal Code were file against Dhugana.
According to local pastors contacted by International Christian Concern (ICC), Dhugana has been released from police custody. However, Dhugana has been required to pay a penalty of 5,000 rupees (approximately $41.00 USD) for her alleged crime.
Local pastors informed ICC that Dhugana often prayed for sick people at her church. Locals often complained about this behavior, but this prayer ministry was never conducted in public.
"The non-Christians and authorities have unfairly accused her," a local Christian told ICC.
Sources: Persecution