Public Church Activities Suspended for Another Month in China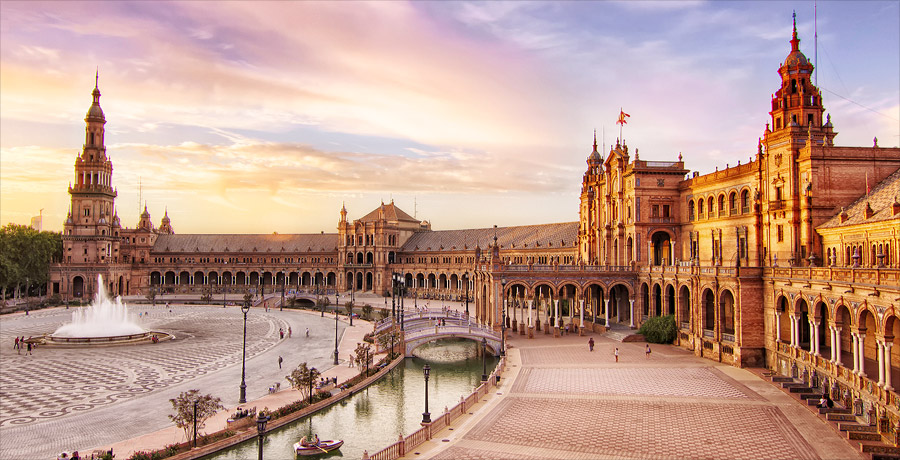 China– As China gradually resumes business to return the virus-stricken country to normal life, all public church activities in China, including Marian pilgrimages, have been suspended for another month, according to the two bodies that run the state-sanctioned Catholic Church.
On April 26, the Chinese Catholic Patriotic Association and its bishops' forum, the Bishops' Conference of the Catholic Church in China, jointly announced the further delay to activities, with the aim to reduce gatherings as part of measures to battle Coronavirus.
Throughout the month of May, no church activities or traditional Marian pilgrimages should take place. All dioceses and parishes were told to suspend all pilgrimage programs, which typically happen in May. The opening of seminaries and religious institutes with training function is also delayed.
UCA News reports that some Catholics suspect the communist regime is using the pandemic as a cover to suppress religion as the move comes amid administrative claims of dissipating COVID-19.
A Catholic in Beijing, Li Xue questioned the decision to cancel pilgrimages. She told UCA News that several tourist attractions have not only reopened but also engaged in various promotions.
"These tourist places are obviously more crowded and concentrated than the pilgrim centers," she said. "The government has a bit too much control over religion. The authorities are using the epidemic as an excuse to curtail religious freedom, and that's the scary part."
Priests and monks abducted in Haiti have been released
HAITI – The remaining Catholic clergy who were kidnapped in Haiti earlier in April have been released, a missionary group said Friday.
The Society of Priests of Saint Jacques said the clergy were freed but did not say if a ransom had been paid.
A total of 10 people were abducted in Croix-des-Bouquets, a town northeast of the capital Port-au-Prince, on April 11, including the seven clergy — three of whom have already been released.
The clergy members were a group of four priests and a nun from Haiti, as well as one priest and one nun from France. The three non-clergy were members of the family of a Haitian priest, who was not among those kidnapped.
"Our hearts are filled with joy because we have found our colleagues, the sisters and the family members of Father Jean Anel Joseph in good health," the missionary society said in a statement, without specifying whether a ransom has been paid.
Haiti, the poorest country in the Americas, is plagued by insecurity and natural disasters.
Kidnappings for ransom have surged in recent months in Port-au-Prince and other provinces, reflecting the growing influence of armed gangs in the Caribbean nation.
Haiti's government resigned and a new prime minister was appointed in the wake of the kidnappings, a move President Jovenel Moise said "will make it possible to address the glaring problem of insecurity and continue discussions with a view to reaching the consensus necessary for the political and institutional stability of our country."
New Jersey Government with the announced  give free beer to Covid vaccine recipients
New Jersey Gov. Phil Murphy on Monday announced a new bid to boost coronavirus vaccinations: Receive your first dose in May and get a free beer.
"We're not going to be afraid to try new things," Murphy said as he unveiled the new program, dubbed "Shot and a Beer," at a press briefing.
Thirteen New Jersey-based breweries are participating in the program — which is only available to state residents ages 21 years and older, Murphy specified.
Those New Jerseyans will have to show their vaccine cards as proof before receiving their reward, the Democratic governor said.
The breweries themselves are footing the bill for the free drinks, said Murphy, who suggested more beer-makers could soon be added to the list.
The breweries currently participating are: Battle River Brewing, Bradley Beer Project, Bolero Snort Brewing Company, Brix City Brewing Company, Carton Brewing Company, Flounder Brewing Company, Flying Fish Brewing Company, Gaslight Brewery and Restaurant, Hackensack Brewing Company, Kane Brewing Company, Little Dog Brewing Company, Magnify Brewing Company and River Horse Brewing Company.
The program came from the New Jersey Department of Health in partnership with the Brewer's Guild of New Jersey.
The Garden State is hardly the first to propose an outside-the-box incentive for people to get vaccinated.
West Virginia's Republican Gov. Jim Justice last week announced an initiative to give $100 savings bonds to younger state residents who get vaccinated.
Connecticut is offering its own alcoholic incentive with its "Drinks On Us" campaign: Residents who get fully vaccinated and show their vaccine cards at certain restaurants will score a free drink between May 19 and May 31.
Incentive or no, vaccine rates are rising. More than 29% of the U.S. population is fully vaccinated, according to Johns Hopkins University, and cases and deaths from Covid are on the decline.
But a significant number of Americans say they are not willing to get vaccinated. A Monmouth University poll published in mid-April found that about 1-in-5 Americans say they won't get the shot.
That's prompting health officials and leaders at every level of government to urge more people to seek out and receive their vaccinations.
The "Shot and a Beer" campaign is just one piece of New Jersey's broader slate of programs aimed at returning the state to a more normal summer as the fight against the pandemic continues.
Murphy announced the free-beer plan after detailing the "Grateful for the Shot" initiative, which makes it possible for congregants to go from religious services directly to vaccination sites.
It's "perhaps at the other end of the spectrum" of incentives, Murphy said.