Public Church Activities Suspended for Another Month in China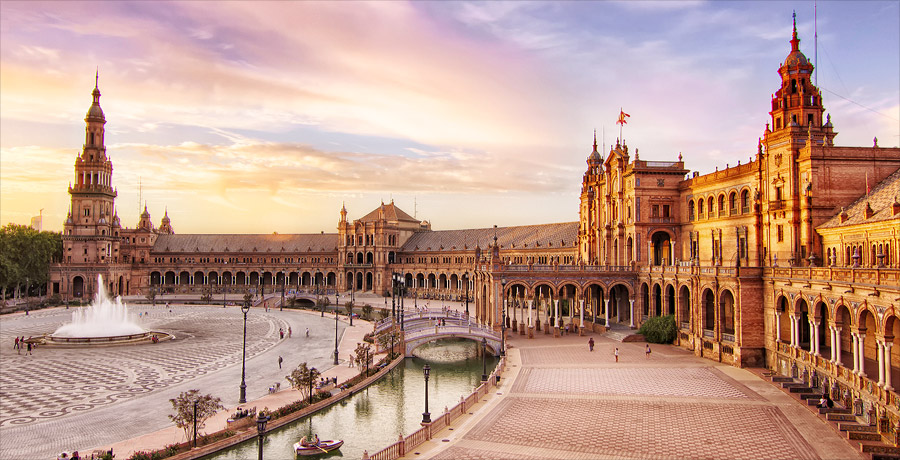 China– As China gradually resumes business to return the virus-stricken country to normal life, all public church activities in China, including Marian pilgrimages, have been suspended for another month, according to the two bodies that run the state-sanctioned Catholic Church.
On April 26, the Chinese Catholic Patriotic Association and its bishops' forum, the Bishops' Conference of the Catholic Church in China, jointly announced the further delay to activities, with the aim to reduce gatherings as part of measures to battle Coronavirus.
Throughout the month of May, no church activities or traditional Marian pilgrimages should take place. All dioceses and parishes were told to suspend all pilgrimage programs, which typically happen in May. The opening of seminaries and religious institutes with training function is also delayed.
UCA News reports that some Catholics suspect the communist regime is using the pandemic as a cover to suppress religion as the move comes amid administrative claims of dissipating COVID-19.
A Catholic in Beijing, Li Xue questioned the decision to cancel pilgrimages. She told UCA News that several tourist attractions have not only reopened but also engaged in various promotions.
"These tourist places are obviously more crowded and concentrated than the pilgrim centers," she said. "The government has a bit too much control over religion. The authorities are using the epidemic as an excuse to curtail religious freedom, and that's the scary part."
'God Bless and Roll Tide': Family Receives Amazing 'Blessing' Following Cruel Prank on 7-Year-Old Son
Seven-year-old Brody Kirk really likes the Alabama football team. In fact, he's such a big fan, he cried happy tears when the team scored its first 66-yard touchdown pass by quarterback Mac Jones during last weekend's Iron Bowl between Alabama and the Auburn Tigers.
After Brody's dad, Cody Kirk, posted a video of his son's excitement over the impressive pass to wide received DeVonta Smith, some cruel prankster called the Kirk household, pretending to be an employee with the University of Alabama. The person gave the 7-year-old boy a fake invite to come meet the entire team and coach Nick Saban. But it was all a ruse.
When the family found out it was a mean-spirited trick, the kid's mom, Brooke Kirk, wrote about it on social media. On Thursday, Brooke shared quite the surprise with people who have followed the story.
Greg Byrne, the athletic director for the university, caught wind of what happened to Brody and reached out to Cody. The entire ordeal, Brooke recalled, "upset [Byrne] very much." So the athletic director asked for the family's address so he could send Brody "a surprise."
"This 'Bama box' came in the mail today!" Brooke wrote in a Facebook post published Thursday, sharing photos of a prize-filled package, which included a football signed by Saban and his wife as well as an autographed picture of the famous coach. Brody's mom called the unexpected gift "such a blessing."
"Brody was so excited and so incredibly thankful for this sweet gift!" she continued. "This was just another amazing example of how God works all things for the good of those who love Him. He took this crude prank that someone played on our 7 year old and turned it into a blessing that made my sweet boy so happy. We didn't avenge. God did. He got the last laugh and we got a 'Bama blessing. God bless and roll tide!"
The 69-year-old Saban was not able to be with his team in-person for the weekend game because he recently tested positive for COVID-19 and has been quarantining. He described the distance as "very hard," particularly given he feels "great."
Sources:faithwire
അമേരിക്കയിൽ തൊഴിലില്ലായ്മ വേതനത്തിനുള്ള അപേക്ഷകർ
ന്യൂയോർക്ക്∙ അമേരിക്കയിൽ തൊഴിലില്ലായ്മ വേതനത്തിന് അപേക്ഷിക്കുന്ന അമേരിക്കക്കാരുടെ എണ്ണം കഴിഞ്ഞയാഴ്ച 712,000 ആയി. യുഎസ് സമ്പദ്‌വ്യവസ്ഥയും തൊഴിൽ വിപണിയും ബിസ്സിനസ്സ് – വ്യവസായ മേഖലകളും കോവിഡ് വ്യാപനത്തിന്റെ വൈറൽ പൊട്ടിത്തെറിമൂലം സമ്മർദ്ദത്തിലാണെന്നതിന്റെ ഏറ്റവും പുതിയ സൂചനയാണിത്.
യുഎസ് സമ്പദ്‌വ്യവസ്ഥയെ വൈറസ് തളർത്തുന്നതിനു മുൻപ്, കഴിഞ്ഞ മാർച്ചിൽ ഓരോ ആഴ്ചയും തൊഴിലില്ലായ്മ ആനുകൂല്യങ്ങൾക്കായി അപേക്ഷിക്കുന്നവരുടെ എണ്ണം ഏകദേശം 2,25,000 ആയിരുന്നു. പുതിയ സ്ഥിരീകരിച്ച വൈറൽ കേസുകൾ ഇപ്പോൾ ശരാശരി 1,60,000 കവിയുന്നതിനാൽ, സമ്പദ്‌വ്യവസ്ഥയുടെ മിതമായ വീണ്ടെടുക്കൽ കൂടുതൽ അപകടത്തിലാണ്.
പകർച്ചവ്യാധി കാരണം കഴിഞ്ഞ ഒൻപത് മാസത്തിന് ശേഷവും നിരവധി തൊഴിൽ രംഗങ്ങൾ മന്ദഗതിയിലായതിനാൽ പലതും നഷ്ടത്തിലാണ് ഇപ്പോൾ പ്രവർത്തിക്കുന്നത്. തന്മൂലം തൊഴിലുടമകൾ തൊഴിലാളികളുടെ ജോലി സമയം വെട്ടിക്കുറയ്ക്കുകയോ, ജോലിക്കാരെ താൽക്കാലിക അവധിയിൽ പ്രവേശിപ്പിക്കുവാനോ നിർബന്ധിതരാവുന്നു.
കടപ്പാട് :ആഴ്ച്ച വട്ടം ഓൺലൈൻ