Covid-19 fourth wave in France: Health pass system to be introduced in the country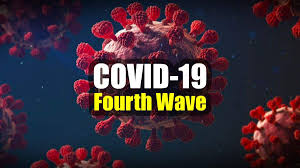 Paris: French cinemas, museums and sports venues began asking visitors Wednesday to furnish proof of Covid-19 vaccination or a negative test as the country, which is in the throes of a fourth wave of infections, rolled out a controversial vaccine passport system.
The so-called "health pass" is required for all events or places with more than 50 people before being extended to restaurants, cafes and shopping centres in August.
Prime Minister Jean Castex defended the policy, noting that nearly all new infections are in people who have not been immunised.
The number of new infections over 24 hours shot up to 21,000 on Wednesday, the highest level since early May.
"We're in the fourth wave," Castex told TF1 television, adding that the goal of the health pass is to avoid a fourth nationwide lockdown.
Health Minister Olivier Veran lashed out at vaccine refuseniks, who have accused the government of flouting their freedom of choice.
"Freedom is not about dodging taxes, or driving the wrong way up the motorway, or smoking in a restaurant or refusing a vaccine that protects me as much as it protects others," he told parliament.
50-million target
The Louvre museum and Eiffel Tower were among the sites that began implementing the vaccine checks on Wednesday.
But whereas most tourists had their vaccine certificates at hand, having shown them on arrival in the country, some French people were wrong-footed by the new rules.
In the Paris suburb of Rosny-sous-Bois, 28-year-old Marie-Ange Rodrigues was surprised to be barred from a cinema screening after having received her second vaccine shot.
"It's rubbish!" she said of the requirement to have been fully vaccinated for at least a week.
Nearly 38 million people, representing 56 percent of the French population, have received at least one dose of a vaccine, according to data by the covidtracker.fr website.
Nearly 46 percent, have been fully vaccinated.
The government aims to have given at least one shot to 50 million people by the end of the summer.
'Fracture our country'
Tens of thousands of vaccine sceptics took to the streets in protest over the new vaccine rules last week, accusing President Emmanuel Macron of running a vaccine "dictatorship".
The restrictions have even faced criticism from some lawmakers in Macron's Republic on the Move (LREM) party, who see it as a threat to civil liberties.
"Protecting public health has been our priority since March 2020, but it has not threatened the cohesion of our country because the rules were the same for everyone," LREM lawmaker Pacome Rupin said on Tuesday.
"The health pass is going to fracture our country," he said.
Restaurant owners in particular are up in arms at the requirement to vet their customers' vaccination status before serving them.
In a concession Thursday, Castex said that they would not have to check customers' ID and that the government would not punish venues during the first week of the new rules.
After that, they face fines of up to 1,500 euros ($1,700) for a first-time offence, and more for subsequent violations.
Children aged 12 to 17, who only became eligible for vaccination in mid-June, will not need the pass in August nor have to show one when heading back to school in September.
Masks return outdoors
The changes introduced Wednesday were implemented by decree, but lawmakers also began debating a bill that will extend the rules next month to restaurants, as well as trains or planes for long-distance travel.
From September, vaccinations will also be mandatory for healthcare and retirement home workers, many of whom remain sceptical of the shots.
Left-wing parties particularly have slammed the health pass as an infringement of personal freedoms and said the government should be trying to convince rather than coerce people to get vaccinated.
Other measures to contain the surge in new cases include the reintroduction of rules requiring masks to be worn outdoors in hotspots such as the western coastal area around Bordeaux, a popular holiday destination.
Shooting in Tennessee; Two deaths, including the attacker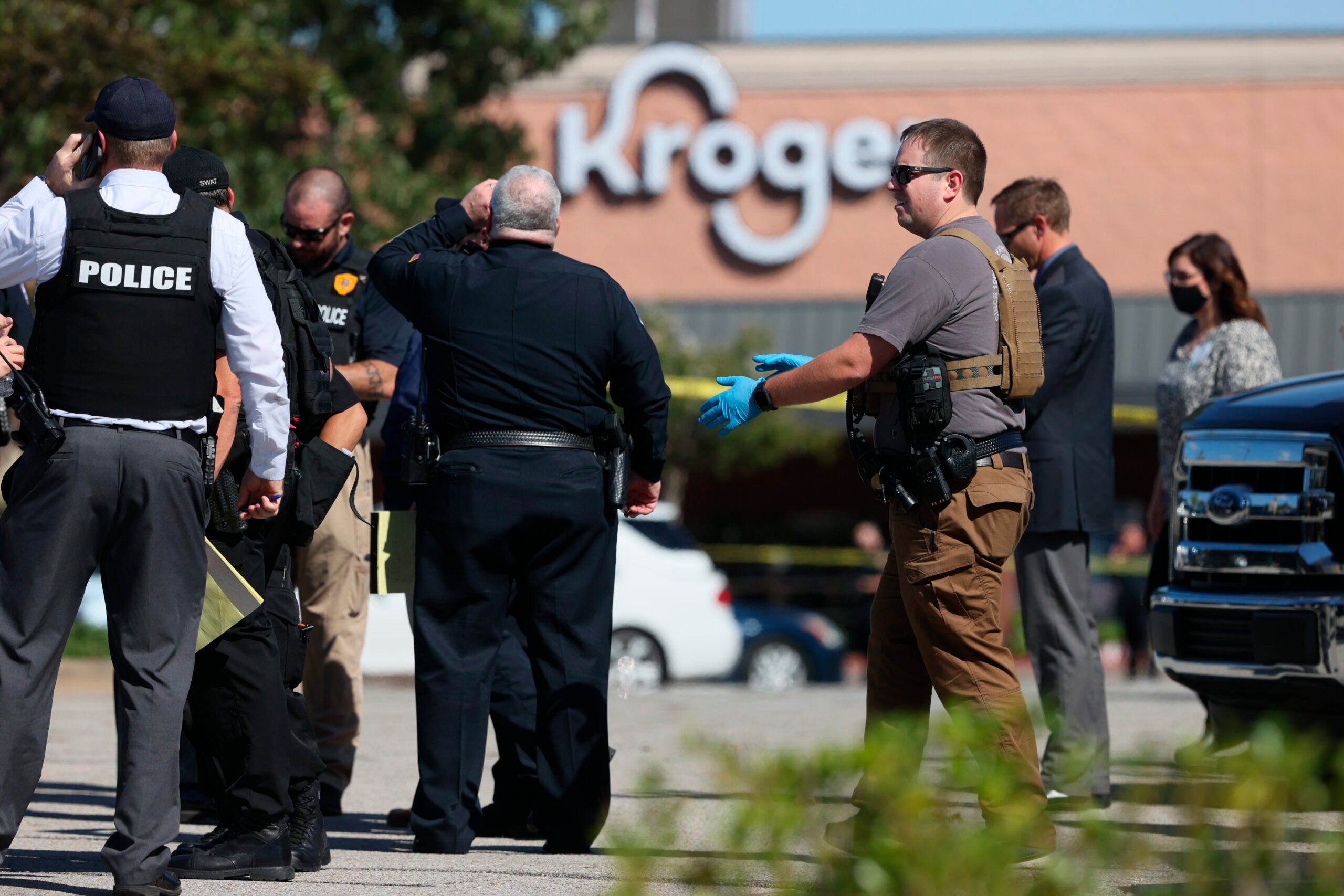 A gunman attacked a grocery store in an upscale Tennessee suburb on Thursday afternoon, killing one person and wounding 12 others before he was found dead of an apparent self-inflicted gunshot wound at the store, authorities said.
Collierville Police Chief Dale Lane said the shooting broke out at a Kroger grocery in his suburban community about 30 miles (50 kilometres) east of Memphis. He said the gunman shot 13 others and himself, and that 12 of the victims were taken to hospitals, some with very serious injuries.
One Kroger worker, Brignetta Dickerson, told WREG-TV she was working a cash register when she heard what at first she thought were balloons popping.
"And, here he comes right behind us and started shooting," Dickerson said. "And, he kept on shooting, shooting, shooting. He shot one of my co-workers in the head and shot one of my customers in the stomach."
Lane said police received a call about 1:30 pm about the shooting and arrived almost immediately, finding multiple people with gunshots when they entered the building.
He said a police SWAT team and other officers went aisle to aisle in the store to find people who sought cover or were in hiding, taking them to safety. He said the shooter, whom he described as male, was found dead of an apparent self-inflicted gunshot wound.
The identities of the shooter and the victims were not immediately released. At a news briefing Thursday evening, Lane declined to reveal more about the suspect, citing the ongoing investigation, including search warrants that will be carried out.
"We're going to carry this thing as far as we can to see and make sure that there's no else involved," Lane said, adding that there was "no credible evidence" that there was a second shooter.
The chief also said, "As far as we know there wasn't any other incident that led up to this."
Dickerson, the employee, said her co-worker, who is in his 20s, was shot in the head and said he wanted his mother to be notified.
"I left her a voicemail that he was alert and talking," Dickerson said, adding that she was still trying to reach her later in the day.
"I was walking back towards the floral department and I heard a gunshot," she said. "It sounded like it was coming from the deli. And I ran out the front door and they had already shot the front door."
Lane called it a sad day for his department in his initial briefing with reporters.
"I've been involved in this for 34 years and I've never seen anything like it," he said Thursday afternoon.
The suspect's vehicle was in the store's parking lot and remained there as part of the investigation, the chief said.
He added that investigators were seeking to piece together how the shooting unfolded, adding, "It's going to take a little bit before we know what happened."
"Let's get through the investigation," Lane said. "Remember, we're two hours away from the most horrific event that's occurred in Collierville history."
Collierville is a growing suburb of more than 51,000 people with a median household income of about $114,000, according to US census figures. Set in a rural and historic area, the town square has largely become known for its boutiques and bed and breakfasts.
Earlier this year, Tennessee became the latest state to allow most adults 21 and older to carry handguns without first clearing a state-level background check and training. The measure was signed into law by Republican Gov. Bill Lee over objections from some law enforcement groups and gun control advocates concerned the measure would possibly lead to more gun violence.
The Kroger Co., based in Cincinnati, Ohio, issued a statement that it was "deeply saddened" by the shooting and was cooperating with law enforcement. The company in 2019 asked its customers not to openly carry guns while visiting its stores.
A Kroger spokesperson said the Collierville store will be closed until further notice.
50 Killed During Incessant Attacks on Nigerian Christian Community
Nigeria –According to Daily Post Nigeria, suspected Fulani militants have murdered 50 villagers, destroyed 254 homes, and attacked seven churches, in just one month in one Nigerian state.
"The Atyap chiefdom in Zangon Kataf had of recent come under heavy attacks resulting to killing, maiming, destroying of houses and places of worship as well as destruction of crops in farmlands," reported the news source.
The Atyap Chiefdom is an area of southern Kaduna state, home to the Atyap people, of whom roughly 84% are Christian.
Sir Dominic Yahaya, the paramount ruler of the Atyap Chiefdom, addressed the incessant attacks in a press conference on Monday.
Saturday, September 11 was another black day in Atyap Chiefdom when gunmen struck again, killing Reverend Silas Ali within the vicinity of Zango Urban settlement in Atyap Chiefdom of Zangon-Kataf LGA of Kaduna State.
And the following day, Sunday, September 12, suspected herdsmen invaded the community of Apyiah Ajiim, few hundred metres from the spot of Saturday's attack, killing 12 people in another round of recurring attacks on the Atyap community. The victims include six women (two were heavily pregnant), three men and three children.
I wish to passionately appeal to the federal and state governments to come to the aid of these homeless peasants whom, not fewer than 15,000 of them are now in Internally Displaced Persons camps, by providing succour particularly in the area of building materials to enable them re-erect structures to return to their communities.