Christian Group Continues to Deliver Bibles to North Korea via Balloons
North Korea – Despite the South Korean government's recent attempt to ban balloon launches to North Korea by defectors groups, fearing that it may further infuriate Pyongyang amid a deteriorated relationship, a South Korean based Christian group successfully launched balloons carrying digital Bibles into North Korea last Thursday.
According to NK News, who attended the launch from a location adjacent to the border, Voice of Martyrs Korea (VOMK) released four white balloons filled with helium gas and an unspecified number of bibles at around 19:50 from the border island of Ganghwa-do.
"When we expect a high-level of enforcement, we do a small launch," Pastor Eric Foley, leader of the Christian persecution watchdog, who personally launched the balloons told NK News. VOMK has launched up to 80 balloons at a time in the past.
Although he foresaw his action could be blocked by the police, authorities made no effort to stop his van from reaching the launch point, with no checkpoints set up along the way or any pursuit by unmarked cars. This stood in contrast to VOMK's previous efforts earlier in the month to float bottles containing bibles, rice, and vitamins from a location near the border, where a police roadblock halted his plan.
VOMK uses pre-filled balloons to carry USB flash drive loaded with official North Korean translations of the bible with slight modifications. The GPS transmitters attached to the balloons indicated that the balloons have landed in North Korea.
Pastor Foley allowed NK News to tag along, because "We as a Christian ministry… hope people can see that the tactical act of balloon launching is not dangerous," he said. "We launch using non-flammable helium using biodegradable latex balloons and GPS tracking."
He is also ready to face any possible consequences for his launches. Pastor Foley stated,
"We have had 36 people killed — men and women who laid down their lives — whose only crime was Christian activity. So we cannot exempt ourselves from those punishments."
Sixth-grader shoots classmates in US; 3 people were injured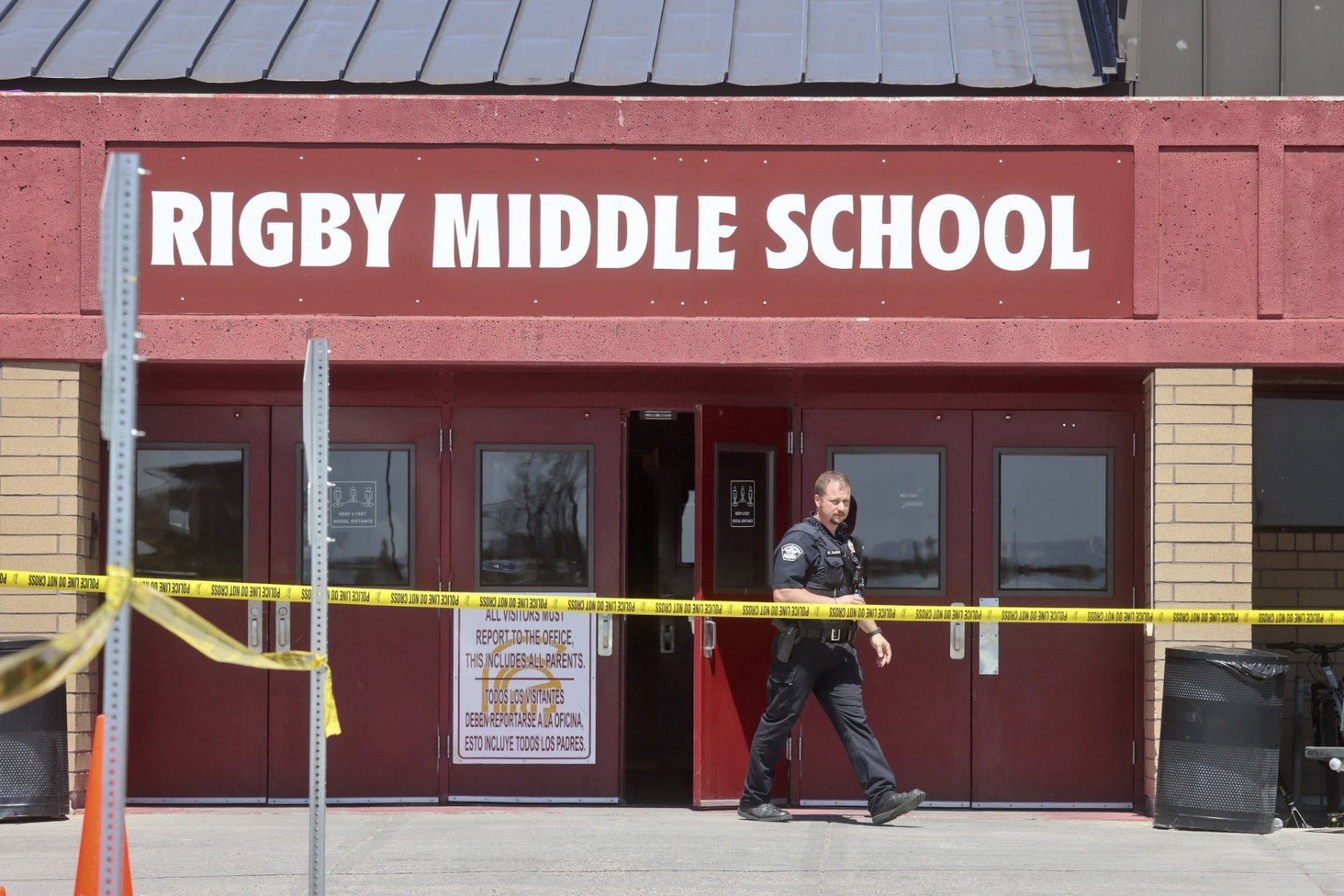 Three people, including two students, were shot Thursday at an Idaho middle school, according to officials.
At a press conference, Jefferson County Sheriff Steve Anderson said the suspect is a sixth-grade girl from Idaho Falls who is a student at Rigby Middle School, where the shooting took place. Initial reports had incorrectly identified the suspect as male.
Anderson said the unnamed student allegedly drew a handgun from her backpack and shot three people — one inside and two outside — before a teacher disarmed her.
The suspect is in custody at the Jefferson County Sheriff's Office and may be charged with attempted murder pending results of the investigation, according to Mark Taylor the county's prosecuting attorney.
The shooting victims were struck in their extremities and are expected to survive, but may require surgery, officials said
Three ambulances initially responded to Rigby Middle School after authorities learned of the shooting about 9:15 a.m. MT, Idaho Falls Fire Department spokeswoman Kerry Hammon said.
Authorities took the injured to Eastern Idaho Regional Medical Center, where they were listed as stable.
"Today we had the worst nightmare a school district could encounter. We had a school shooting here at Rigby Middle School," Jefferson School District Superintendent Chad Martin said in a statement. "What we know so far is the shooter has been apprehended. There is no further threat to the students."
"I am praying for the lives and safety of those involved in today's tragic events," Idaho Gov. Brad Little tweeted. "Thank you to our law enforcement agencies and school leaders for their efforts in responding to the incident. I am staying updated on the situation."
Nine babies in a single birth, this miracle of the extreme
Bamako: A mother who miraculously gave birth to nine children in a single delivery to the scientific world Halima Sisse, 25, gave birth to nine children. A native of Mali, an African country, she gave birth to nine babies by caesarean section. Rarely, nine babies are born in a single birth.
Even with so many babies in the womb, it is common for many babies to die before they are fully grown. A scan of Halima's pregnancy revealed that she had seven babies in her womb. Doctors said special care was needed as this was a rarity. Halima was then flown to Morocco.
However, Halima gave birth to 9 children, including 2 babies who were not even seen on the scans, even when doctors gave birth. Halima gave birth to five girls and four boys, all of whom are healthy, Malian Health Minister Fanta Cibi said.
He added that the girl and children would be returned only after a few weeks.