United States is 'looking at' banning TikTok and other Chinese social media apps,Mike Pompeo says
The United States is "looking at" banning Chinese social media apps, including TikTok, Secretary of State Mike Pompeo said Monday.
Pompeo suggested the possible move during an interview with Fox News' Laura Ingraham, adding that "we're taking this very seriously."Pompeo was asked by Ingraham whether the United States should be considering a ban on Chinese social media apps, "especially TikTok."
"With respect to Chinese apps on people's cell phones, I can assure you the United States will get this one right too, Laura," he said. "I don't want to get out in front of the President Trump, but it's something we're looking at."
Washington's top diplomat added that people should only download the app "if you want your private information in the hands of the Chinese Communist Party."
"TikTok is led by an American CEO, with hundreds of employees and key leaders across safety, security, product, and public policy here in the US," a TikTok spokesperson said in a statement following Pompeo's comments. "We have no higher priority than promoting a safe and secure app experience for our users. We have never provided user data to the Chinese government, nor would we do so if asked."
Pompeo's remarks come during a time of heightened tensions between the United States and China, which have spilled over into several arenas including national security, trade and technology.
TikTok — which is owned by Beijing-based startup ByteDance — has been repeatedly criticized by US politicians who accused the short-form video app of being a threat to national security because of its ties to China. They allege that the company could be compelled to "support and cooperate with intelligence work controlled by the Chinese Communist Party."
TikTok has said previously that it operates separately from ByteDance. It says its data centers are located entirely outside of China, and that none of that data is subject to Chinese law. US user data is stored in the United States, with a backup in Singapore, according to TikTok.
The app has exploded in popularity in the United States and other western countries, becoming the first Chinese social media platform to gain significant traction with users outside of its home country. It was downloaded 315 million times in the first three months of this year, more quarterly downloads than any other app in history, according to analytics company Sensor Tower.
The company has also run into roadblocks elsewhere. Last week, the Indian government said it would ban TikTok and other well-known Chinese apps because they pose a "threat to sovereignty and integrity." Tensions between India and China have been escalating after a clash along the Himalayan border.
വിന്‍ഡോസിന്റെ പുതിയ പതിപ്പ് ഉടനെത്തും : വിന്‍ഡോസ് 10 ഉപയോഗിക്കുന്നവർക്ക് മുന്നറിയിപ്പുമായി മൈക്രോസോഫ്റ്റ്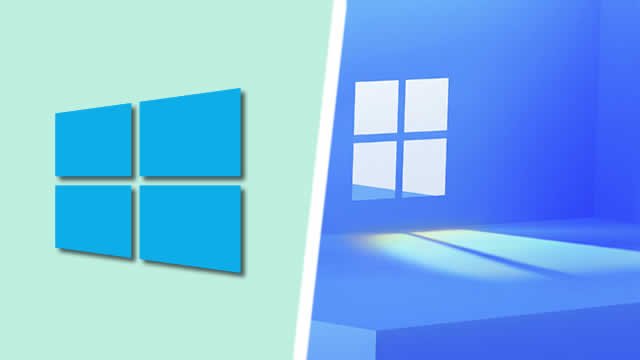 വാഷിംഗ്ടൺ : മൈക്രോസോഫ്റ്റ് കമ്പനിയുടെ പുതിയ ലൈഫ് സൈക്കിൾ ഫാക്ട് ഷീറ്റ് പ്രകാരം, 2025 ഒക്ടോബർ 14ന് മൈക്രോസോഫ്റ്റ് വിൻഡോസ് 10 ഹോം, പ്രോ, പ്രോ ഫോർ വർക്സ്റ്റേഷൻസ്, പ്രോ എഡ്യൂക്കേഷൻ എന്നിവക്കുള്ള പിന്തുണ പിൻവലിക്കും. പിന്തുണ പിൻവലിക്കുമെന്നാൽ അതിനു ശേഷം വിൻഡോസ് 10ൽ പുതിയ അപ്ഡേറ്റുകളോ സുരക്ഷാ പരിഹാരങ്ങളോ കമ്പനി സ്വീകരിക്കുകയില്ല.
കമ്പനിയുടെ പുതിയ ടീസർ പ്രകാരം, ഈ മാസം അവസാനത്തോടെ മൈക്രോസോഫ്റ്റ് വിൻഡോസ് 11 പുറത്തിറക്കും. വിന്‍ഡോസ് 11 ആണെന്ന് സൂചന നല്‍കിയിട്ടും അടുത്ത തലമുറയിലെ ഒഎസിനെ എന്ത് വിളിക്കുമെന്ന് മൈക്രോസോഫ്റ്റ് ഇതുവരെ വ്യക്തമാക്കിയിട്ടില്ല. ജൂണ്‍ 24 ന് മൈക്രോസോഫ്റ്റ് ഒരു പ്രത്യേക പരിപാടി സംഘടിപ്പിക്കുന്നുണ്ട് . അവിടെ ഇതിന്റെ അറിയിപ്പ് ഉണ്ടാകാന്‍ സാധ്യതയുണ്ട്.
2025നേക്കാൾ കൂടുതൽ കാലം വിൻഡോസ് 10 നിലനിൽക്കാൻ സാധ്യതയുണ്ട്. കാരണം വിൻഡോസ് 7ൽ നിന്നും ആളുകൾ പുതിയ പതിപ്പിലേക്ക് എത്താൻ എടുത്ത സമയം പരിശോധിച്ചാൽ അത് വ്യക്തമാണ്. മൈക്രോസോഫ്റ്റ് വിൻഡോസ് 10 അവതരിപ്പിച്ചപ്പോൾ ഇത് വിൻഡോസിന്റെ അവസാന പതിപ്പാണെന്നാണ് പറഞ്ഞിരുന്നത്.
കടപ്പാട് :കേരളാ ന്യൂസ്
France fines Google $268 million for antitrust abuse in advertising
France's competition watchdog fined Google 220 million euros ($268 million) on Monday for abusing its market power in the online advertising industry.
The French Competition Authority said Google had unfairly sent business to its own services and discriminated against the competition. Google has agreed to pay the fine and end some of its self-preferencing practices, the watchdog said.
The investigation found that Google gave preferential treatment to its DFP advertising server, which allows publishers of sites and applications to sell their advertising space, and its SSP AdX listing platform, which organizes auction processes and allows publishers to sell their "impressions" or advertising inventory to advertisers. Google's rivals and publishers suffered as a result, the regulator said.
Isabelle de Silva, president of the French Competition Authority, said in a statement the decision is the first in the world "to look at the complex algorithmic auction processes by which online advertising 'display' operates."
She added that the investigation revealed processes by which Google favored itself over its competitors on advertising servers and supply-side platforms, which are pieces of software used by publishers to manage, sell and optimize ad space on their websites and mobile apps.
"These very serious practices have penalized competition in the emerging online advertising market, and have enabled Google not only to preserve but also to increase its dominant position," said de Silva.
"This sanction and these commitments will make it possible to re-establish a level playing field for all actors, and the ability of publishers to make the most of their advertising spaces."
Google announced in a blog on Monday that it will be making a series of changes to its advertising technology.
"We recognize the role that ad tech plays in supporting access to content and information and we're committed to working collaboratively with regulators and investing in new products and technologies that give publishers more choice and better results when using our platforms," wrote Maria Gomri, legal director of Google France.
The investigation came after U.S.-based News Corp, French newspaper Le Figaro and the Belgian press group Rossel filed a complaint against Google.
Regulators across Europe are clamping down on the major U.S. tech giants amid concerns that they wield too much power on the bloc's 700 million-plus citizens.
Last week, Facebook was hit by antitrust probes from regulators in the U.K. and Europe.
The European Commission has launched investigations into Amazon, Google and Microsoft over the last few years, while the U.K.'s Competition and Markets Authority has also started probes into Google and Apple since it became an independent regulator in its own right in January following Britain's exit from the EU.