Burning Bibles in Portland and what every American needs to hear
Activists burned a stack of Bibles in front of the federal courthouse in Portland Friday night. A statue of Jesus was beheaded recently at a Miami church.
A recent faculty survey at Harvard University found that 79.7 percent consider themselves "very liberal" or "liberal"; 18.9 percent say they are "moderate"; only 1.46 percent call themselves "conservative" or "very conservative."
Unsurprisingly, 67 percent of white evangelical Protestants believe Christianity's influence on American life is decreasing. Two-thirds say their beliefs are in conflict with mainstream American culture.
"We have no enemies, only opponents"
And yet, this is a time when the evangelical message that we can have a personal relationship with a personal Savior is more urgently needed than ever.
How can we make God's offer of redemption in response to our repentance more available and attractive to those who need it? Consider two sentences I believe every American needs to hear.
Last Thursday, President George W. Bush spoke at the funeral of Rep. John Lewis. In his brief but emotional eulogy for one of our greatest civil rights heroes, the former president made this statement: "John and I had our disagreements, of course. But in the America John Lewis fought for and in the America I believe in, differences of opinion are inevitable elements and evidence of democracy in action."
When we view those with whom we disagree as our enemies, our sentiment usually becomes a self-fulfilling prophecy. When we view them as members of the same human family and citizens of the same great nation, we can engage with them in the spirit of "democracy in action."
Ronald Reagan used to tell those who served in his administration, "Remember, we have no enemies, only opponents."
Sources: Christian Post
അമേരിക്കന്‍ പൗരത്വം ലഭിക്കുന്നതിനുള്ള പരീക്ഷ ലളിതമാക്കി യുഎസ്
വാഷിങ്ടന്‍ ഡി സി: അമേരിക്കന്‍ പൗരത്വം ലഭിക്കുന്നതിനുള്ള പരീക്ഷ ലളിതമാക്കി ബൈഡന്‍ ഭരണകൂടം ഉത്തരവിറക്കി. ട്രംപ് ഭരണകൂടം പരിഷ്ക്കരിച്ച പൗരത്വ പരീക്ഷ സംബന്ധിച്ച് വിവിധ സംഘടനകളില്‍ നിന്നും ഉയര്‍ന്ന പരാതിയും പരീക്ഷാര്‍ഥികളുടെ ബുദ്ധിമുട്ടും കണക്കിലെടുത്താണു പഴയ രീതിയിലേക്ക് പരീക്ഷ മാറ്റിയത്. മാര്‍ച്ച് 1 മുതലാണ് ഇത് പ്രാബല്യത്തില്‍ വരുക.
2020ല്‍ ട്രംപ് പരിഷ്ക്കരിച്ച പൗരത്വ പരീക്ഷയ്ക്ക് 128 ചോദ്യങ്ങളില്‍ നിന്നും തിരഞ്ഞെടുക്കുന്ന 20 ചോദ്യങ്ങള്‍ക്കാണ് ഉത്തരം നല്‍കേണ്ടത്. എന്നാല്‍ പഴയ പരീക്ഷ സംമ്പ്രദായമനുസരിച്ച് (2008 ല്‍) നൂറു ചോദ്യങ്ങളില്‍ നിന്നും 10 ചോദ്യങ്ങള്‍ക്കാണ് ഉത്തരം നല്‍കേണ്ടത്. പരീക്ഷയില്‍ 60 ശതമാനം മാര്‍ക്ക് ലഭിക്കേണ്ടതുണ്ട്.
മാര്‍ച്ച് 1 മുതല്‍ പുതിയ നിയമം നിലവില്‍ വരുന്നതിനാല്‍ പരീക്ഷയ്ക്ക് തയാറെടുക്കുന്നവര്‍ക്ക് 2020 ലെയോ, 2008 ലെയോ പരീക്ഷ രീതി തിരഞ്ഞെടുക്കുന്നതിനുള്ള അവസരം ലഭിക്കും. ഡിസംബര്‍ 1 (2020) മുതല്‍ മാര്‍ച്ച് 1 (2021) വരെ അപേക്ഷിക്കുന്നവര്‍ക്കാണ് ഇതു ബാധകം.
പരീക്ഷയെ കുറിച്ചുള്ള കൂടുതല്‍ വിവരങ്ങള്‍ സിറ്റിസണ്‍ ഷിപ്പ് റിസോഴ്‌സ് സെന്റര്‍ (USCIS WEBSITE) ല്‍ നിന്നും ലഭിക്കും. നിലവിലെ പരീക്ഷ രീതി പ്രയാസമാണെന്നതിനാല്‍ അര്‍ഹമായ പലര്‍ക്കും പൗരത്വം നിഷേധിക്കപ്പെടുന്നുവെന്ന് പരാതി ഉയര്‍ന്നിരുന്നു. കൂടുതല്‍ പേര്‍ക്ക് അമേരിക്കന്‍ പൗരത്വം നല്‍കുക എന്ന ബൈഡന്‍ ഭരണകൂടത്തിന്റെ നയമാണ് പൗരത്വ പരീക്ഷ കൂടുതല്‍ ലളിതമായ രീതിയിലേക്ക് തിരിച്ചുകൊണ്ടുപോകുന്നതിന് പ്രേരിപ്പിച്ചത്.
Sources:Nerkazhcha
Jihadist Fulani Kidnap Three Christians, Kill Church Elder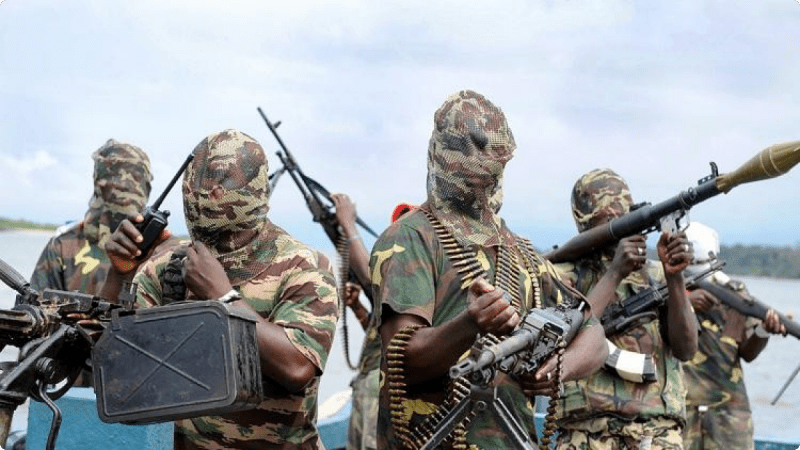 Nigeria – According to The Morning Star News, Fulani herdsmen shot and killed 65-year-old Mati Sani, a lay-leader of Evangelical Church Winning All (ECWA) and abducted three Christians while hospitalizing another. The attack occurred in Kankara County, Katsina state, in the early morning hours of February 16th.
Mati Sani's son, Reverend Ali Mati, was paraphrased in a Morning Star News report: "'Fulani Bandits' also abducted Ibrahim Lawal, Mamar Rahila and Hafsat Yusuf, besides shooting and wounding Danjuma Sani Mati, who was receiving treatment at the Federal Medical Center in the city of Katsina. The victims are all Christians who are related to each other" said Mati.
This past December, Kankara County was also attacked by Fulani militant herdsmen when students at the Government Secondary School were abducted, only to be released after a government paid ransom.
The United Kingdom's All-Party Parliamentary Group for International Freedom or Belief, (APPG), commented on Nigeria's lack of governmental control over killer Fulani: "In 2015, Muhammadu Buhari, a Fulani, was elected president of Nigeria…he has done virtually nothing to address the behavior of his fellow tribesmen in the Middle Belt and in the south of the country". On December 7th, The U.S. State Department added Nigeria to their list of Countries of Particular Concern for tolerating "systematic, ongoing, egregious violations of religious freedom."
Please pray for President Muhammadu Buhari and the Nigerian government, that God will give them the wisdom and strength to eradicate corruption in their political systems. Please join us in praying for our brothers and sisters in Nigeria, for the Lord to strengthen the Nigerian church and heal His persecuted children of their trauma. Please also pray for the souls of those who persecute the church, that all will repent and find salvation in Christ.
Sources:persecution