Thousands put up 'Jesus 2020' signs ahead of election: 'He's the only way'
He's not a third-party presidential candidate up for election in November, but thousands across the country are putting up "Jesus 2020" yard signs.
More than 5,000 signs have shipped out to California, New York, Ohio, Pennsylvania, Texas, and other states from a campaign that began at Sampey Memorial Baptist Church in Ramer, Ala.
"People need Jesus with everything that's going on," Joyce Hubbard, one of the Jesus 2020 co-organizers, told Fox News. "He's the only one that we can count on. He's the one that keeps his promises. He's already the winner."
Hubbard and her friend, Martha Sikes, came up with the idea at their small church, which reopened in May and has several members still at home due to the coronavirus pandemic. The two wanted to spark a revival of hope in a climate of despair.
"If everyone would just focus on Jesus right now, everything would just fall into place and we wouldn't have the problems we have," Hubbard said. "He's the only way."
People from all over the country have been ordering signs at the JESUS 2020 Facebook Page and they've been printed at Wells Printing in Montgomery.
"We don't have to be some megachurch. All it takes is a spark and we want to set fires everywhere," Hubbard said. "We want Jesus's name out there."
The organizers said they've had churches and entire neighborhoods order the signs because, Hubbard notes, "once one person gets them, everyone wants one."
"It's been awesome! It's uplifted people so much," Hubbard said. "People are just looking for something to cling onto. Not the signs itself, but just Jesus. I mean that's what we need."
Sources:foxnews
Vietnamese Christian Imprisoned for Trumped Up Charge Returns Home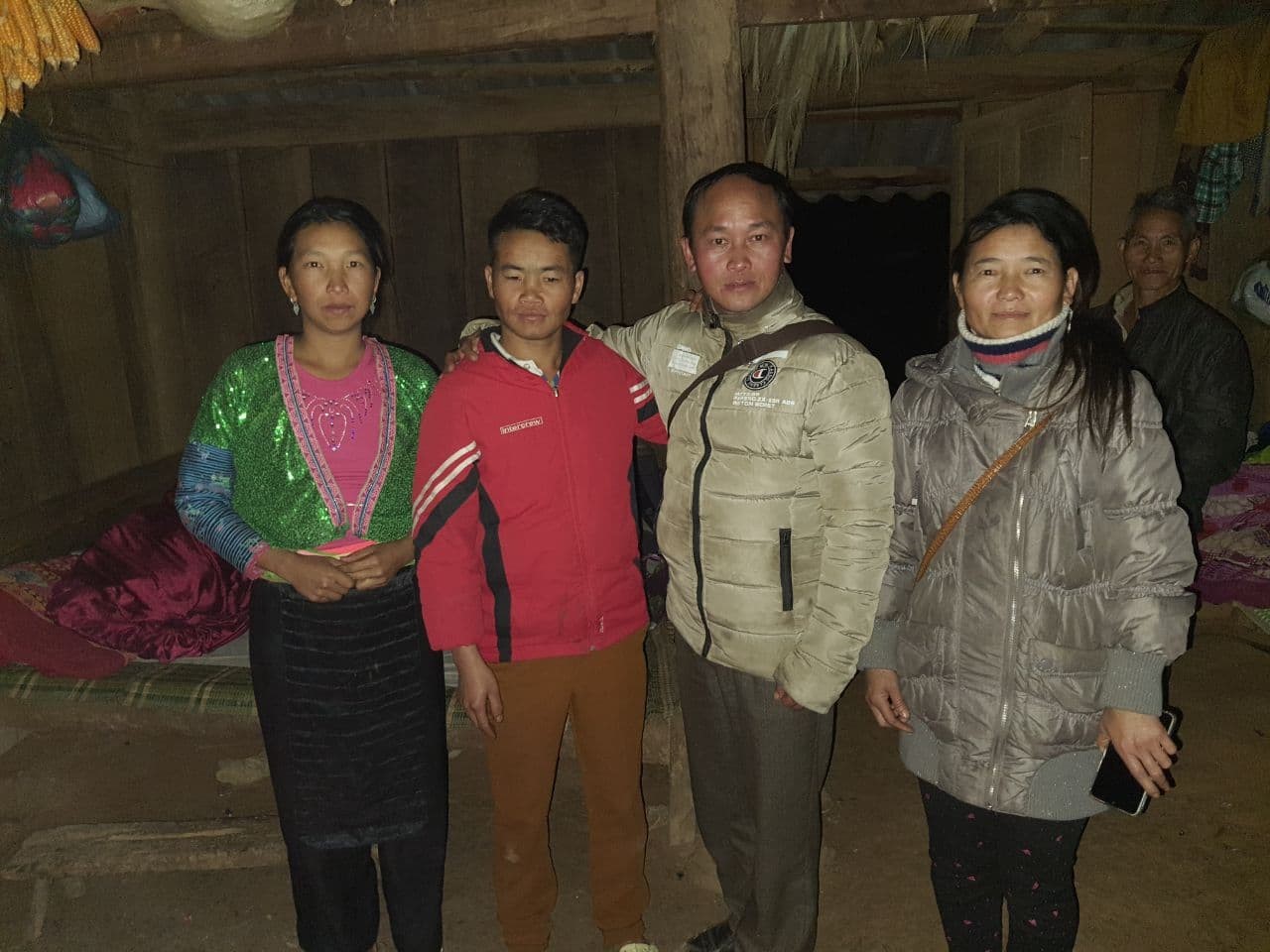 Vietnam– A pastor in northwestern Vietnam told ICC that on January 10, a Christian man named Sung A Khua returned home after serving two and a half year in prison.
In 2018, when Sung A Khua and his family converted to Christianity, they were facing a lot of hostilities and persecution from the local authorities and villagers. Soon after his conversion, the local authorities and villagers came and prevented him and his family from attending church. They were asked to denounce their Christian faith. But he ignored them, continued to attend church, and grew in his faith. Later that year, the villagers destroyed his house and confiscated his properties, so his family had to move out and lived temporary near the forest.
With the intervention of the leading pastor, the authorities allowed them to return home and repaired their house with some support from friends. Similar to many other tribal people living in that area, he went to the forest to log some wood to repair his house. He was soon arrested by the local authorities and brought to the court. On Nov 26th, 2018, he was charged for illegally logging and destroying the forest and was sentenced to a 30-month imprisonment. This is a common tactic used to intimate Christian converts.
Though he has now returned to his family, he will be placed under the surveillance of the local authorities for at least six months to two years. The local government forbids any visit to his family. Some pastors and friends have tried to reach out to him but to no avail. A Khua will probably face many challenges from now on as he begins life anew. Please remember him and his family in your prayer.
Sources:persecution
Christians in Nepal Continue to Face a Context of Growing Persecution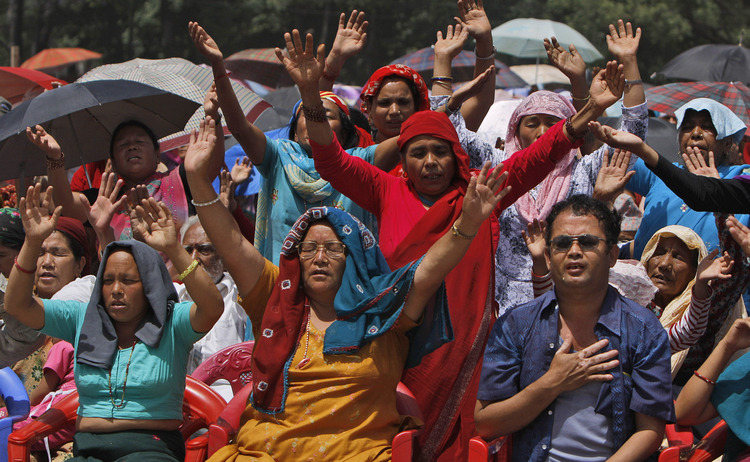 Nepal– Persecution in Nepal continues to be an increasing concern for the growing Christian population of the predominantly Hindu country. The Global Press Journal recently published an article discussing the story of Pastor Hari Tamang, a current example of this persecution. Pastor Tamang has been falsely charged with trafficking children and attempted conversions after he had agreed to shelter children who would have otherwise been put on the street because their former shelter could not help them any longer. Although the trafficking charges were dropped, Tamang is still years later fighting the charges of attempted conversion of the children.
Nepalese law allows for the free exercise of one's religion but forbids the conversion of others. This has produced a context of growing tensions in the society. The Nepalese Christian community says that they are holding fast to the principle that Christ calls His followers to share their faith, but choosing to follow Him is an individual choice, not something to be forced on anyone. Nevertheless, this community is consistently accused of forcefully converting.
Similar cases to that of Pastor Tamang have become more common throughout Nepal as the growth of Christianity as skyrocketed. Advocacy organizations estimate that Christians now number between 2 and 3 million throughout Nepal, comprising a larger portion of the Nepalese population than ever before. Nepal's churches number between 10,000 and 12,000 across the country.
In neighboring India, similar anti-forced conversion laws have been implemented in several states across the country with similar penalties. India, however, has been leading the way in persecuting religious minorities – a trend that only encourages the predominantly Hindu country of Nepal to take similar actions.
The Church also conducts a good deal of aid distribution in communities of need throughout Nepal, which also raises the suspicions of local authorities and devout Hindus who see it as a ploy for conversions. In other words, the charitable actions of the Church are viewed with suspicion. Regardless of this, the Church continues their mission and remains adamant that no forced conversions are taking place, arguing that they are simply fulfilling the teachings of their faith in aiding and serving the poor. The free exercise of religion for Christians means doing exactly that.
Sources:persecution