Beirut blast: Christian charity donates $ 250,000
The Knights of Columbus is donating $250,000 to aid relief efforts following a massive explosion in Beirut earlier this month.
The donation includes funds for Caritas Lebanon, the St. Vincent de Paul Society, Telelumiere/Noursat Christian Television in the Middle East, and Sesobel, a group that support children with special needs.
"The calamity in Lebanon is a threat to the vital Christian community there and threatens the existence of Christianity throughout the Middle East," said Supreme Knight Carl Anderson in a statement. "This desperate situation must be addressed."
He called the explosion "a great tragedy that merits the prayers and full attention of the world."
A massive explosion in the port area of Lebanon's capital on Aug. 4 overturned cars, shattered windows, set fires, and damaged buildings across Beirut, a city of more than 350,000, with a metro area of more than 2 million people.
The explosion killed at least 181 people, injured more than 6,000 and left some 300,000 homeless. Beirut Governor Marwan Abboud has estimated that it has caused as much as $10-15 billion in damages. The blast caused damage within a six-mile radius.
The UN Refugee Agency has also reported that at least 34 refugees were among those killed in the blast.
Officials have not yet determined the cause of the explosions, but investigators believe they may have started with a fire in a warehouse that stored 2,750 tons of ammonium nitrate, a fertilizer that can be made into an explosive. Many people in the city believe that Hezbollah, a hardline Islamic party in Lebanon.
Other Catholic groups, such as Catholic Relief Services, have also been aiding those affected by the blast, offering food, water, and medical care to victims. Pope Francis also donated 250,000 to relief efforts.
The Knights of Columbus, a fraternal service organization with some 2 million members worldwide, have made persecuted Christians one of their major focuses in recent years, donating more than $25 million to causes supporting Christians and other oppressed minorities in the Middle East. Among the projects funded are housing, education, medical care, and rebuilding efforts after ISIS' occupation in the region.
പന്ത്രണ്ടര ലക്ഷം കിലോഗ്രാം സ്വര്‍ണം ; ലോകത്തെ എറ്റവും വലിയ സ്വര്‍ണ്ണഖനി തുറക്കാനൊരുങ്ങുന്നു
ലോകത്തിലെ ഏറ്റവും വലിയ സ്വര്‍ണ്ണ ഖനി തുറക്കാനൊരുങ്ങി റഷ്യ. സൈബീരിയയിലാണ് ലോകത്തിലെ ഏറ്റവും വലിയ സ്വര്‍ണ്ണ ഖനിയായ സുഖോയ് ലോഗ് തുറക്കാനൊരുങ്ങുന്നത്. ലോകത്തില്‍ ഏറ്റവും അധികം സ്വര്‍ണ്ണ നിക്ഷേപമുള്ള ഖനിയാണ് ഇതെന്നാണ് വിലയിരുത്തപ്പെടുന്നത്. റഷ്യയിലെ ഏറ്റവും വലിയ സ്വര്‍ണ്ണ ഖനി കമ്പനിയായ പോളിയസാണ് ഈ ഖനിയുടെ ഉടമസ്ഥാവകാശത്തിനായി ശ്രമിക്കുന്നത്. 540 ദശലക്ഷം ടണ്‍ അയിര് നിക്ഷേപം ഈ ഖനിയില്‍ ഉണ്ടെന്നാണ് കണക്കാക്കപ്പെടുന്നത്. 40 മില്യണ്‍ ട്രോയ് ഔണ്‍സ് സ്വര്‍ണ്ണം ഇവിടെ നിന്നും ലഭിക്കുമെന്നാണ് അധികൃതരുടെ വിലയിരുത്തല്‍.
ലോകത്തിലെ ഏറ്റവും വലുതും പുതിയതും സജീവമായതുമായ സ്വര്‍ണ്ണ ഖനിയാണ് സുഖോയ് ലോഗ്. 2020 മെയ് 31 ലെ കണക്ക് പ്രകാരം 540 ദശലക്ഷം ടണ്‍ അയിര് നിക്ഷേപം ഈ ഖനിയിലുണ്ട്.
റഷ്യയിലെ ഏറ്റവും വലിയ സ്വര്‍ണ്ണ ഖനി കമ്പനിയാണ് പോളിയസ്. 2019 ല്‍ 2.8 ദശലക്ഷം ഔണ്‍സ് സ്വര്‍ണ്ണം കമ്പനി ഉത്പാദിപ്പിച്ചിരുന്നു. 2020 ലും അത്രത്തോളം സ്വര്‍ണ്ണം ഉത്പാദിപ്പിക്കുക എന്നതാണ് കമ്പനി ലക്ഷ്യമിടുന്നത്.
Pastor in Sri Lanka Forced to Close Ministry Following Threats and Intimidation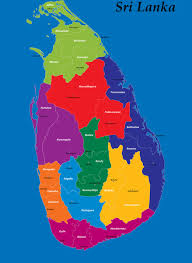 Sri Lanka– According to Barnabas Fund, a pastor in Sri Lanka has been forced to close his ministry after being detained by police and threatened by Buddhist monks.
On Sunday, October 18, police arrived at the pastor's house in Bakamuna, located in the Polonnaruwa district of Sri Lanka. Police ordered the pastor, whose identity Barnabas Fund has kept secret for security reasons, to immediately report to the local police station.
Following the police's instructions, the pastor went to the police station. At the station, he was taken into an office crowded with Buddhist monks. With the pastor's church attendance list in their possession, the monks went on to issue a series of threats against the pastor and demanded his ministry be closed.
According to Barnabas Fund, the pastor's church has endured similar threats in the past five years. However, in light of these most recent threats, the pastor has decided to close down his ministry.
Barnabas Fund reports that Christians make up 8% of Sri Lanka's total population and face frequent persecution and local opposition. Barnabas Fund notes that this persecution and opposition is often led of Buddhist monks.
Sources:persecution