Riot in Kenosha, two killed in shooting, one seriously injured; Blake's surgery is over
Following the police shooting of African-American Jacob Blake, at least two people were killed and one injured after shots were fired at the protest site in Kenosha, Wisconsin late Tuesday after the third consecutive night of protests.
The gunmen opened fire at about 11:45 pm, Kenosha police's Public Information Officer, Lt. Joseph Nosalik, said in a news release, according to an AP report. The injured person sustained serious but not life threatening injuries and is undergoing treatment at a local hospital, Nosalik added. The incident is currently being investigated.
Neither the victims, nor the shooters have been identified as yet. Local media reports claim that the shooting occurred during a violent standoff between protesters and armed gunmen, who were guarding a gas station.
The protests began hours after Blake was shot by the police on Sunday. A huge mob of angry demonstrators marched towards the Kenosha police headquarters, setting cars ablaze, smashing windows and clashing with officers dressed in riot gear.
Blake is currently undergoing treatment after being shot by police at least seven times earlier this week. While the details of the incident are vague, footage of the incident shows the 29-year-old African American leaning into a car, before an officer grabbed him by the shirt and opened fire. All seven shots can be heard in the video, along with the screams of his three young children, who were seated in the car at the time, BBC reported.
Police claim that the incident occurred when they had arrived at the site after receiving a complaint about a domestic issue. Blake's lawyers have said that he was trying to "de-escalate a domestic incident" when the police intervened and later shot him.
The seven bullets severed Blake's spinal cord and shattered his vertebrae, leaving him paralysed, according to his family attorney Ben Crump. The 29-year-old was undergoing surgery, but it would "take a miracle for Blake to walk again, Crump said on Tuesday during a press release, AP reported.
Due to the bullet wounds, Blake also had holes in his stomach, an arm injury, and damage to his kidney and liver, BBC reported. Tremendous damage was also caused to his colon and small intestine, due to which the vital internal organs had to be removed, his lawyers said.
"His family believe in miracles, but the medical diagnosis right now is that he is paralysed and, because those bullets severed his spinal cord and shattered some of his vertebrae, it is going to take a miracle for Jacob Blake Jr to ever walk again," Crump told reporters on Tuesday.
While it is still unclear who incited the violence near the intersection on 63rd Street and Sheridan in Kenosha, where two people were fatally shot and one was severely injured, several videos shared online show a group of Black Lives Matter protesters running after a man carrying a gun, the Guardian reported.
"He just shot somebody," protesters are heard calling out in the videos. The man was allegedly part of a gun toting group that had positioned itself near a gas station. Kenosha County Sheriff David Beth told the Milwaukee Journal Sentinel that the police had reviewed the video footage and would soon arrest at least one person, believed to be involved in the shooting.
"I feel very confident we'll have him in a very short time," he said.
After businesses were vandalised and buildings were set ablaze in a second day of protests after Blake was shot by police, Wisconsin Governor Tony Evers declared a state of emergency, adding that he would deploy more state National Guard troops to contain the violence, Reuters reported.
Evers said that he would scale up the number of Wisconsin National Guard soldiers from 100 to 250. His announcement came as several officials called for peace in the city of Kenosha after a night of sustained violence.
"We cannot allow the cycle of systemic racism and injustice to continue," Evers said, according to a Bloomberg report. "We also cannot continue going down this path of damage and destruction."
Jacob Blake included the opening prayer at the very beginning of the second night of the Republican National Convention 2020, included a line about Jacob Blake. During the opening prayer, delivered by Reverend Norma Urrabazo, viewers were invited to pray for Jacob Blake's recovery as well as for police officers working towards restoring order on the streets of Kenosha, Wisconsin.
Urrabazo prayed for the "spirit of peace to come over hurting communities in Wisconsin tonight. We pray for healing and comfort to Jacob Blake and his family," news reported.
Members of Blake's family called for justice but also condemned the violence that had broken out in the city of Kenosha in the last three days, the news reported.
"As I was riding through this city, I noticed a lot of damage. It does not reflect my son or my family. If Jacob knew what was going on as far as … the violence and destruction, he would be very unpleased," Blakes' mother Julia Jackson said.
Blakes' father was inconsolable while he described the trauma faced by his three young grandchildren, who were made to watch as their father was shot by the police. "They shot my son at least seven times like he doesn't matter. But my son matters. He is a human being and he matters," he said.
Pope Francis endorses same-sex civil unions for the first time as pontiff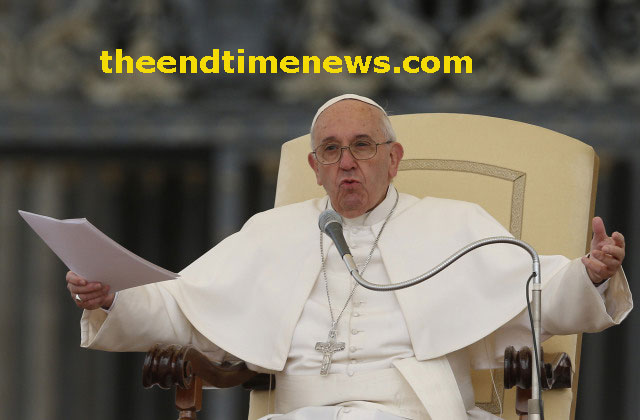 Pope Francis became the first pontiff to endorse same-sex civil unions on Wednesday, sparking cheers from gay Catholics and demands for clarification from conservatives given the Vatican's official teaching on the issue.
The papal thumbs-up to same-sex civil unions came midway through the feature-length documentary 'Francesco' that had its debut screening at the Rome Film Festival on Wednesday.
The film, which includes fresh interviews with the pontiff, looks into the issues that mean the most to Pope Francis, including the environment, poverty, migration, racial and income inequality, and the people most affected by discrimination.
"Homosexual people have the right to be in a family. They are children of God," Francis said in one of his sit-down interviews for the film. "What we have to have is a civil union law; that way they are legally covered."
ILGA Europe, an association that promotes the interests of LGBTI people, gave the pontiff's words a cautious welcome.
"In the context where there is so much polarisation and scapegoating of LGBTI people, often endorsed and stoked by religious leaders, Pope Francis' statement on same-sex unions is to be welcomed and should be carefully listened to," the organisation said on Twitter. "We will monitor closely to see in how far the statement will be picked up by the churches and will lead to real change for LGBTI people and their families."
The Rev. James Martin, a Jesuit who has sought to build bridges with gays in the church, praised the comments as "a major step forward in the church's support for LGBT people."
"The pope's speaking positively about civil unions also sends a strong message to places where the church has opposed such laws," Martin said in a statement.
However, US conservative Bishop Thomas Tobin of Providence, Rhode Island, called for clarification. "The pope's statement clearly contradicts what has been the long-standing teaching of the church about same-sex unions," he said in a statement. "The church cannot support the acceptance of objectively immoral relationships."
Catholic teaching holds that gays must be treated with dignity and respect but that homosexual acts are "intrinsically disordered." A 2003 document from the Vatican's doctrine office stated the church's respect for gays "cannot lead in any way to approval of homosexual behavior or to legal recognition of homosexual unions."
Doing so, the Vatican reasoned, would not only condone "deviant behavior," but create an equivalence to marriage, which the church holds is an indissoluble union between man and woman.
That document was signed by the then-prefect of the office, Cardinal Joseph Ratzinger, the future Pope Benedict XVI and Francis' predecessor.
While serving as archbishop of Buenos Aires, Francis endorsed civil unions for gay couples as an alternative to same-sex marriages. However, he had never come out publicly in favour of civil unions as pope.
Director Evgeny Afineevsky had remarkable access to cardinals, the Vatican television archives and the pope himself. He said he negotiated his way in through persistence, and deliveries of Argentine mate tea and Alfajores cookies that he got to the pope via some well-connected Argentines in Rome.
The liberation of America is only in the hands of Jesus; Franklin Graham announced the fasting prayer on October 25th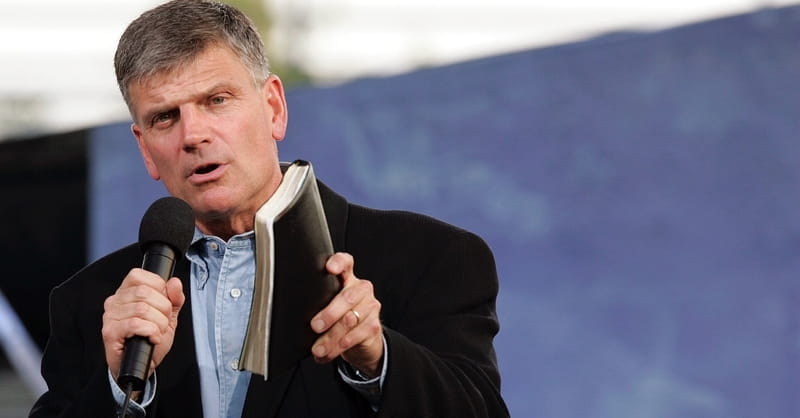 Evangelist Franklin Graham is calling on Christians to participate in a day of fasting and prayer for our nation on Sunday, Oct. 25.
Graham, the president and CEO of the Billy Graham Evangelistic Association and of Samaritan's Purse, an international Christian relief organization, believes the church needs to call upon the name of God and ask for Him to move in this country. He stressed that our nation is facing multiple crises – from a pandemic to a turbulent presidential election, and widespread racial unrest.
"I am urging followers of Jesus Christ to fast and to pray for our nation next SUNDAY, OCTOBER 25. Mark it on your calendars and prepare now. I hope individuals, families, and churches will join me in asking for the Lord's help and for His will to be done in this critical election. Will you?" Graham wrote on Facebook.
"We need to call out to God for His help, His intervention, and His mercy. It is only by His hand that America will survive and be able to thrive again. We have an election coming up with so much at stake – two vastly different directions for the future of this country. This not only affects us but our children and our grandchildren," he added.
Graham led a Prayer March last month in Washington, D.C. where thousands of prayer warriors showed up to bless our nation.
"Prayer is our most important weapon. It allows us to go directly to the King of Kings, directly to stand before the throne of grace and make our petitions known directly to God," Graham said.
Several worship events have taken place across the country at various venues this year, all for the same purpose: to bring America back to its first love and repent before a holy God.