Longtime nurse at Morton Ranch High School dies from COVID-19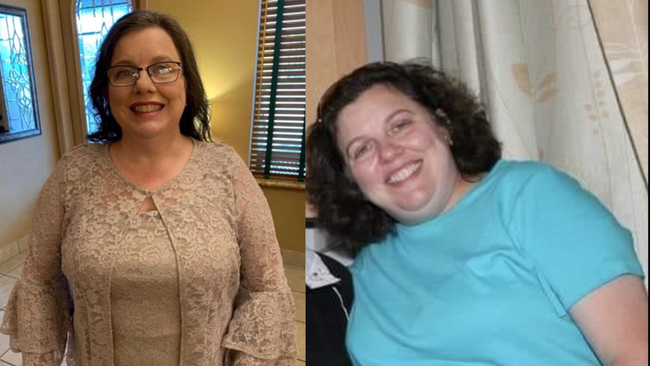 Texas- A Katy ISD school nurse, Kelly Balser's had been battling COVID-19 in an ICU, has died.
Morton Ranch High School on Friday gave word of Kelly Balser's passing. While school Principal Julie Hinson did not immediately disclose Balser's passing as virus-related, family friends said she tested positive with the coronavirus and then was admitted into Memorial Hermann Katy hospital on Aug. 8.
In her letter to staff and students, Hinson called for care for each other as a way to remember her.
"Kelly took care of all of us, and the best way to honor her legacy is to continue to take care of each other as a Maverick family," Hinson wrote. "We need to love on each other as much as she loved all of us."
Balser's crowdfund, which stated that it was set up on behalf of her husband, who is also employed at Morton Ranch High School as a teacher and wrestling coach, Mark, described her ordeal in detail. She was admitted into the hospital with bilateral pneumonia, before she was intubated and moved to the ICU a week later.
Balser was connected to a ventilator up until her death early Friday morning, according to the fund's organizer.
Which had raised nearly $17,000 of a $50,000 goal since Aug. 22, stated Mark, their daughter Halee – who also teaches at Morton Ranch, and their son Lance, who attends University of Texas-San Antonio, have all been unable to see their loved one since she was admitted.
The proceeds from the account go to medical expenses incurred by the Balser family.
Morton Ranch's first day of school was on Aug. 19 when all students started online learning. In-person instruction is due to start the day after Labor Day next week.
While the school's principal did not confirm the circumstances of Balser's death in her letter, a Katy ISD COVID-19 Case Dashboard last updated on Sept. 3, showed the high school had one active staff case and none among students. District-wide, Katy ISD reported 19 staff cases overall and a combined 10 among students.
Christians in Nepal Continue to Face a Context of Growing Persecution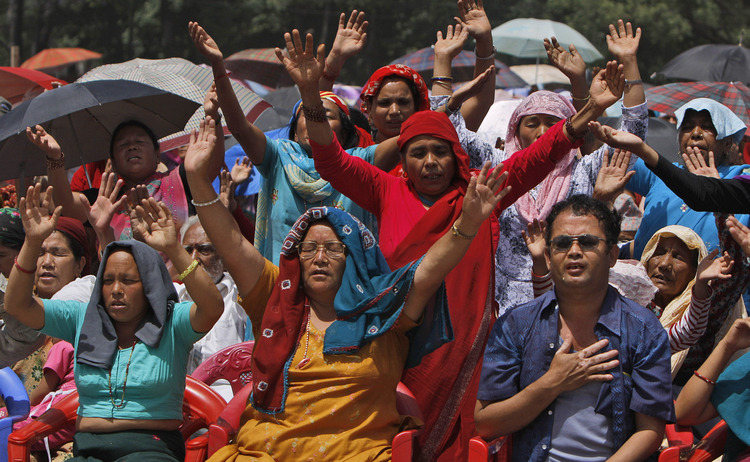 Nepal– Persecution in Nepal continues to be an increasing concern for the growing Christian population of the predominantly Hindu country. The Global Press Journal recently published an article discussing the story of Pastor Hari Tamang, a current example of this persecution. Pastor Tamang has been falsely charged with trafficking children and attempted conversions after he had agreed to shelter children who would have otherwise been put on the street because their former shelter could not help them any longer. Although the trafficking charges were dropped, Tamang is still years later fighting the charges of attempted conversion of the children.
Nepalese law allows for the free exercise of one's religion but forbids the conversion of others. This has produced a context of growing tensions in the society. The Nepalese Christian community says that they are holding fast to the principle that Christ calls His followers to share their faith, but choosing to follow Him is an individual choice, not something to be forced on anyone. Nevertheless, this community is consistently accused of forcefully converting.
Similar cases to that of Pastor Tamang have become more common throughout Nepal as the growth of Christianity as skyrocketed. Advocacy organizations estimate that Christians now number between 2 and 3 million throughout Nepal, comprising a larger portion of the Nepalese population than ever before. Nepal's churches number between 10,000 and 12,000 across the country.
In neighboring India, similar anti-forced conversion laws have been implemented in several states across the country with similar penalties. India, however, has been leading the way in persecuting religious minorities – a trend that only encourages the predominantly Hindu country of Nepal to take similar actions.
The Church also conducts a good deal of aid distribution in communities of need throughout Nepal, which also raises the suspicions of local authorities and devout Hindus who see it as a ploy for conversions. In other words, the charitable actions of the Church are viewed with suspicion. Regardless of this, the Church continues their mission and remains adamant that no forced conversions are taking place, arguing that they are simply fulfilling the teachings of their faith in aiding and serving the poor. The free exercise of religion for Christians means doing exactly that.
Sources:persecution
A Catholic priest Fr. Regalado has been shot dead in the Philippines
A Filipino Catholic priest, Fr. Rene Bayang Regalado, was killed on Sunday by a group of gunmen in the town of Malaybalay, in the southern archipelago island of Mindanao.
Fr. Regalado, 42, was found dead at around 8:00 pm along a road near the Malaybalay Carmel Monastery in Patpat village. His body had a bruise near his left eye and a white shoelace was tied on his left hand.
Many believe that Fr. Regalado was returning to the St. John XXIII College Seminary where he was staying.
Killed by unknown gunmen
A statement issued on Monday by the diocese of Malaybalay indicates, according to the initial information gathered, that gunshots were heard on the road near the Malaybalay Carmel Monastery, Patpat, around 7:30 pm on Sunday, prompting the monastery to call the police for assistance.
Soon after, first responders from the local police arrived at the scene of the crime and conducted an initial investigation. Fr. Regalado's body was then taken to a funeral home in preparation for an autopsy. His car was also taken to the Philippine National Police Headquarters as part of an ongoing official investigation.
Fr. Regalado will be buried at the Malaybalay Catholic cemetery on a date to be determine.Ordained to the priesthood on 18 October 2007, Fr. Regalado finished his baccalaureate degree in Theology at San Isidro College.
He had his pre-college and college seminary formation at St. John XXIII pre-college and college Seminaries in Malaybalay City. He finished his studies in theology at the St. John Mary Vianney Theological Seminary in Camama-an, Cagayan de Oro City.