Anti-Christian Conspiracy Used to Justify Proposed NGO Restrictions in India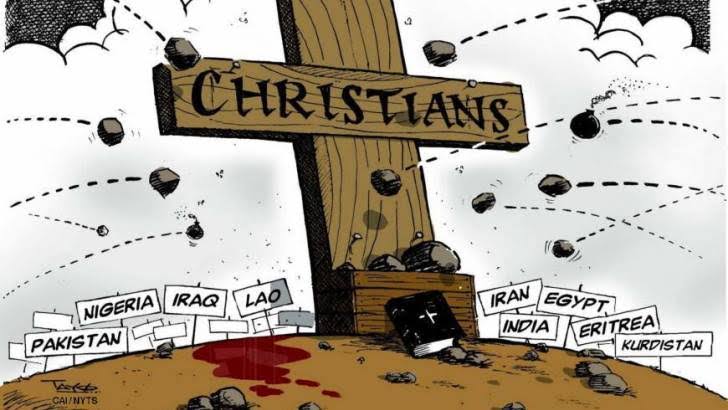 India – Earlier this week, the Bharatiya Janata Party (BJP) led government proposed adding new restrictions to India's Foreign Contribution (Regulation) Amendment (FCRA). Based on the debate in parliament, an often used anti-Christian conspiracy theory is being used to partially justify the proposed restrictions.
The proposed restrictions would require NGOs to use an Aadhaar card, a biometric electronic document, in order to conduction financial transactions with foreign sources. The government would also be given sweeping power to stop NGOs from using foreign funds by ordering a summary enquiry of the NGO's finances.
Critics of the new restrictions claim the government is seeking powers to harass NGOs, especially those critical of the current government and those led by religious minorities.
As the proposed restrictions were debated in the Lower House of the Indian Parliament, the Lok Sabha, members of the BJP used an anti-Christian conspiracy theory to justify the government's actions. These BJP members claimed that foreign funds were being used by Christians to fraudulently convert Hindus to Christianity.
"We know what happened in the Northeast, how things have changed in the last 50 years, and how a particular religion has become prominent," BJP leader SP Singh said. Singh went on to claim that foreign donations could also be correlated with civil unrest in India's Northeast.
Hindu nationalists frequently use the specter of fraudulent religious conversions to pass laws and regulations that limit religious freedom. According to these nationalists, Indian Christians are accused of converting poor Hindus to Christianity in mass by fraudulent means. Due to growing religious intolerance, many radical Hindu nationalists view almost all religious conversions to non-Hindu faiths as forced or fraudulent.
However, India's own population data does not support this conspiracy of mass conversions to Christianity. In 1951, the first census after independence, Christians made up 2.3% of India's population. According to the 2011 census, the most recent census data available, Christians still make up 2.3% of the population.
While many Christians have been accused of engaging in forced conversions, often by radical Hindu nationalists, no individual has been convicted of forced conversions in India. This is despite the fact that anti-conversion laws have been on the books in some states since 1967.
Sources:Persecution
പന്ത്രണ്ടര ലക്ഷം കിലോഗ്രാം സ്വര്‍ണം ; ലോകത്തെ എറ്റവും വലിയ സ്വര്‍ണ്ണഖനി തുറക്കാനൊരുങ്ങുന്നു
ലോകത്തിലെ ഏറ്റവും വലിയ സ്വര്‍ണ്ണ ഖനി തുറക്കാനൊരുങ്ങി റഷ്യ. സൈബീരിയയിലാണ് ലോകത്തിലെ ഏറ്റവും വലിയ സ്വര്‍ണ്ണ ഖനിയായ സുഖോയ് ലോഗ് തുറക്കാനൊരുങ്ങുന്നത്. ലോകത്തില്‍ ഏറ്റവും അധികം സ്വര്‍ണ്ണ നിക്ഷേപമുള്ള ഖനിയാണ് ഇതെന്നാണ് വിലയിരുത്തപ്പെടുന്നത്. റഷ്യയിലെ ഏറ്റവും വലിയ സ്വര്‍ണ്ണ ഖനി കമ്പനിയായ പോളിയസാണ് ഈ ഖനിയുടെ ഉടമസ്ഥാവകാശത്തിനായി ശ്രമിക്കുന്നത്. 540 ദശലക്ഷം ടണ്‍ അയിര് നിക്ഷേപം ഈ ഖനിയില്‍ ഉണ്ടെന്നാണ് കണക്കാക്കപ്പെടുന്നത്. 40 മില്യണ്‍ ട്രോയ് ഔണ്‍സ് സ്വര്‍ണ്ണം ഇവിടെ നിന്നും ലഭിക്കുമെന്നാണ് അധികൃതരുടെ വിലയിരുത്തല്‍.
ലോകത്തിലെ ഏറ്റവും വലുതും പുതിയതും സജീവമായതുമായ സ്വര്‍ണ്ണ ഖനിയാണ് സുഖോയ് ലോഗ്. 2020 മെയ് 31 ലെ കണക്ക് പ്രകാരം 540 ദശലക്ഷം ടണ്‍ അയിര് നിക്ഷേപം ഈ ഖനിയിലുണ്ട്.
റഷ്യയിലെ ഏറ്റവും വലിയ സ്വര്‍ണ്ണ ഖനി കമ്പനിയാണ് പോളിയസ്. 2019 ല്‍ 2.8 ദശലക്ഷം ഔണ്‍സ് സ്വര്‍ണ്ണം കമ്പനി ഉത്പാദിപ്പിച്ചിരുന്നു. 2020 ലും അത്രത്തോളം സ്വര്‍ണ്ണം ഉത്പാദിപ്പിക്കുക എന്നതാണ് കമ്പനി ലക്ഷ്യമിടുന്നത്.
Pastor in Sri Lanka Forced to Close Ministry Following Threats and Intimidation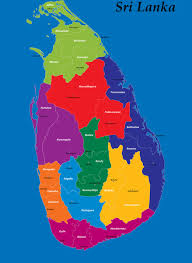 Sri Lanka– According to Barnabas Fund, a pastor in Sri Lanka has been forced to close his ministry after being detained by police and threatened by Buddhist monks.
On Sunday, October 18, police arrived at the pastor's house in Bakamuna, located in the Polonnaruwa district of Sri Lanka. Police ordered the pastor, whose identity Barnabas Fund has kept secret for security reasons, to immediately report to the local police station.
Following the police's instructions, the pastor went to the police station. At the station, he was taken into an office crowded with Buddhist monks. With the pastor's church attendance list in their possession, the monks went on to issue a series of threats against the pastor and demanded his ministry be closed.
According to Barnabas Fund, the pastor's church has endured similar threats in the past five years. However, in light of these most recent threats, the pastor has decided to close down his ministry.
Barnabas Fund reports that Christians make up 8% of Sri Lanka's total population and face frequent persecution and local opposition. Barnabas Fund notes that this persecution and opposition is often led of Buddhist monks.
Sources:persecution