Covid-19 New Zealand: masks are not mandatory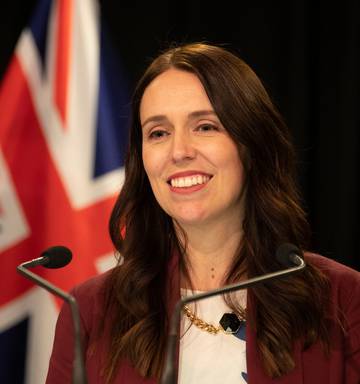 Face masks are no longer mandatory on public transport in most of New Zealand as Covid-19 cases continue to drop.
From midnight on Wednesday, they are required only in Auckland, the heart of a recent outbreak, and on planes.
The rest of New Zealand lifted all pandemic restrictions on Monday.
New Zealand was widely praised for its swift response to Covid-19 and everyday life largely went back to normal in June, but the virus reappeared in Auckland in August.
The country's biggest city went back into lockdown, temporarily, as other curbs were re-imposed elsewhere.
New Zealand has now recorded 1,468 confirmed Covid-19 cases and 25 deaths.
Everywhere except Auckland returned to level one – the lowest of a four-tier alert system – on Monday after seven days of no Covid-19 community cases.
This means life almost as normal – no more social distancing or caps on gatherings such as weddings or sporting events. Everyone can return to work without restriction and wearing a mask is no longer compulsory on public transport.
The government says face coverings aren't necessary for the general public when there is no evidence of community transmission.
But it is still encouraging people to wear masks on public transport. In Auckland, now at level two, they are still compulsory.
Also, passengers on planes flying to, from and via Auckland – as well as on all Air New Zealand flights – are still required to wear masks.
On Wednesday, authorities reported three new community cases that are not linked to the Auckland cluster. They are connected to a recent chartered flight from Christchurch to Auckland.
Face masks have become one of the big dividers of the pandemic.
Long embraced in many Asian countries, they've been resisted by some citizens in the US, Europe and at times New Zealand too.
It only became mandatory four weeks ago to wear facial coverings on public transport at alert level two and above.
Now as most people return to the old normal, top epidemiologists have raised concerns about the dropping of masks.
We've argued to "retain mask use in specific situations like public transport and residential care facilities" until there is no community transmission for around four weeks and it's clear the virus has been eradicated again, said Michael Baker, professor of public health at the University of Otago.
But the epidemiologist, who advises the government on its Covid-19 response, acknowledges the challenge masks pose.
"It gets harder to sustain interest in mask use when people think there's no virus any more. We don't have masks ingrained in our culture. And I think people have not got used to them at any point," he told the BBC.
On Monday New Zealand Prime Minister Jacinda Ardern, who has championed social distancing and masks, apologised over a maskless selfie with supporters last week, admitting she made a mistake.
Christians in Nepal Continue to Face a Context of Growing Persecution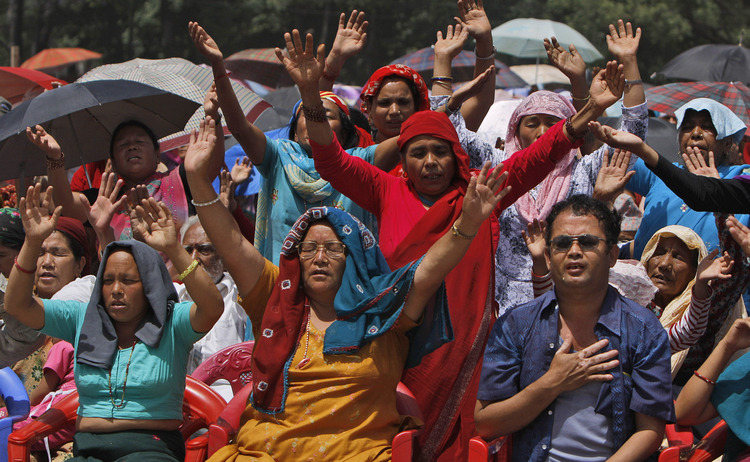 Nepal– Persecution in Nepal continues to be an increasing concern for the growing Christian population of the predominantly Hindu country. The Global Press Journal recently published an article discussing the story of Pastor Hari Tamang, a current example of this persecution. Pastor Tamang has been falsely charged with trafficking children and attempted conversions after he had agreed to shelter children who would have otherwise been put on the street because their former shelter could not help them any longer. Although the trafficking charges were dropped, Tamang is still years later fighting the charges of attempted conversion of the children.
Nepalese law allows for the free exercise of one's religion but forbids the conversion of others. This has produced a context of growing tensions in the society. The Nepalese Christian community says that they are holding fast to the principle that Christ calls His followers to share their faith, but choosing to follow Him is an individual choice, not something to be forced on anyone. Nevertheless, this community is consistently accused of forcefully converting.
Similar cases to that of Pastor Tamang have become more common throughout Nepal as the growth of Christianity as skyrocketed. Advocacy organizations estimate that Christians now number between 2 and 3 million throughout Nepal, comprising a larger portion of the Nepalese population than ever before. Nepal's churches number between 10,000 and 12,000 across the country.
In neighboring India, similar anti-forced conversion laws have been implemented in several states across the country with similar penalties. India, however, has been leading the way in persecuting religious minorities – a trend that only encourages the predominantly Hindu country of Nepal to take similar actions.
The Church also conducts a good deal of aid distribution in communities of need throughout Nepal, which also raises the suspicions of local authorities and devout Hindus who see it as a ploy for conversions. In other words, the charitable actions of the Church are viewed with suspicion. Regardless of this, the Church continues their mission and remains adamant that no forced conversions are taking place, arguing that they are simply fulfilling the teachings of their faith in aiding and serving the poor. The free exercise of religion for Christians means doing exactly that.
Sources:persecution
A Catholic priest Fr. Regalado has been shot dead in the Philippines
A Filipino Catholic priest, Fr. Rene Bayang Regalado, was killed on Sunday by a group of gunmen in the town of Malaybalay, in the southern archipelago island of Mindanao.
Fr. Regalado, 42, was found dead at around 8:00 pm along a road near the Malaybalay Carmel Monastery in Patpat village. His body had a bruise near his left eye and a white shoelace was tied on his left hand.
Many believe that Fr. Regalado was returning to the St. John XXIII College Seminary where he was staying.
Killed by unknown gunmen
A statement issued on Monday by the diocese of Malaybalay indicates, according to the initial information gathered, that gunshots were heard on the road near the Malaybalay Carmel Monastery, Patpat, around 7:30 pm on Sunday, prompting the monastery to call the police for assistance.
Soon after, first responders from the local police arrived at the scene of the crime and conducted an initial investigation. Fr. Regalado's body was then taken to a funeral home in preparation for an autopsy. His car was also taken to the Philippine National Police Headquarters as part of an ongoing official investigation.
Fr. Regalado will be buried at the Malaybalay Catholic cemetery on a date to be determine.Ordained to the priesthood on 18 October 2007, Fr. Regalado finished his baccalaureate degree in Theology at San Isidro College.
He had his pre-college and college seminary formation at St. John XXIII pre-college and college Seminaries in Malaybalay City. He finished his studies in theology at the St. John Mary Vianney Theological Seminary in Camama-an, Cagayan de Oro City.