Covid-19 New Zealand: masks are not mandatory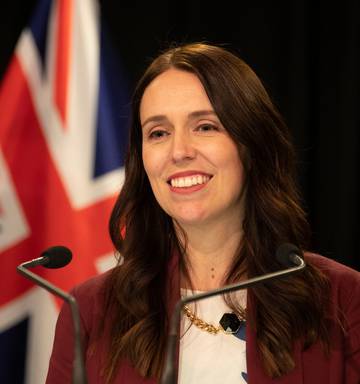 Face masks are no longer mandatory on public transport in most of New Zealand as Covid-19 cases continue to drop.
From midnight on Wednesday, they are required only in Auckland, the heart of a recent outbreak, and on planes.
The rest of New Zealand lifted all pandemic restrictions on Monday.
New Zealand was widely praised for its swift response to Covid-19 and everyday life largely went back to normal in June, but the virus reappeared in Auckland in August.
The country's biggest city went back into lockdown, temporarily, as other curbs were re-imposed elsewhere.
New Zealand has now recorded 1,468 confirmed Covid-19 cases and 25 deaths.
Everywhere except Auckland returned to level one – the lowest of a four-tier alert system – on Monday after seven days of no Covid-19 community cases.
This means life almost as normal – no more social distancing or caps on gatherings such as weddings or sporting events. Everyone can return to work without restriction and wearing a mask is no longer compulsory on public transport.
The government says face coverings aren't necessary for the general public when there is no evidence of community transmission.
But it is still encouraging people to wear masks on public transport. In Auckland, now at level two, they are still compulsory.
Also, passengers on planes flying to, from and via Auckland – as well as on all Air New Zealand flights – are still required to wear masks.
On Wednesday, authorities reported three new community cases that are not linked to the Auckland cluster. They are connected to a recent chartered flight from Christchurch to Auckland.
Face masks have become one of the big dividers of the pandemic.
Long embraced in many Asian countries, they've been resisted by some citizens in the US, Europe and at times New Zealand too.
It only became mandatory four weeks ago to wear facial coverings on public transport at alert level two and above.
Now as most people return to the old normal, top epidemiologists have raised concerns about the dropping of masks.
We've argued to "retain mask use in specific situations like public transport and residential care facilities" until there is no community transmission for around four weeks and it's clear the virus has been eradicated again, said Michael Baker, professor of public health at the University of Otago.
But the epidemiologist, who advises the government on its Covid-19 response, acknowledges the challenge masks pose.
"It gets harder to sustain interest in mask use when people think there's no virus any more. We don't have masks ingrained in our culture. And I think people have not got used to them at any point," he told the BBC.
On Monday New Zealand Prime Minister Jacinda Ardern, who has championed social distancing and masks, apologised over a maskless selfie with supporters last week, admitting she made a mistake.
American Missionary Kidnapped in Southern Niger
Niger– On October 27, a missionary named Phillip Walton, was at his home in the town of Birnin Konni, near the border with Nigeria. He was there with his family, when gunmen entered his home early that morning. According to a report done by the Daily Mail, the gunmen demanded money. They tied up the family and threatened Phillip. They searched the home, but were only able to find about 35 dollars' worth of Central African Francs. The gunmen then took Phillip. His family was left tied up and unhurt according to the report.
The police did not find out about the attack until about four hours later because the family had been detained. It is believed that the gunmen took Philip across the border into Northern Nigeria. They are now demanding a ransom for the return of Philip.
These types of kidnapping for ransom have become big business in Nigeria and throughout West Africa. Foreigners and locals alike are taken and ransomed back to family and friends for thousands of dollars. Other missionaries have been kidnapped from Niger in recent months as well. Jeffrey Woodke and Father Pier Luigi Maccalli are two of the more recent victims. Macalli spent more than two years in captivity before being released earlier this month.
Sources:persecution
North Korean Christians Brutally Tortured for Their Faith
North Korea– It is no secret that North Korean Christians are facing one of the harshest regimes when it comes to Christian persecution. A recent report by the London-based Korea Future Initiative (KFI) further confirms the atrocities done to North Korean Christians once arrested.
KFI conducted 117 interviews with survivors, witnesses, and perpetrators, all of those who escaped North Korea, on their experience of religious persecution, dating from 1990 until 2019. More than 200 Christians were identified as victims, their age ranging from 3 years old to 80 years old.
One story shows how a man who converted to Christianity claimed to have been imprisoned into a metal cage measuring only 3ft by 4ft wide with bars 'heated with electricity'. While prisoners typically only survived three or four hours in the cage, his prayers helped him endure 12 before he eventually soiled himself and passed out. But even unconscious, the guards continued to beat him after he was removed from the cage, leaving him severely injured.
Women, especially pregnant women, witnessed horror daily, as pregnant women were injected with medicine to trigger labor. After giving birth to live babies, the newborns would be taken from them, smothered by guards using plastic sheets or cloth sacks and then discarded in a cleaning cupboard.
Only for possessing a Bible, prisoners who were tied to a wooden stake were shot by a five-person firing squad, recalled some interviewees. A Korean Workers' Party member was arrested for owning a Bible and executed at Hyesan airfield in front of 3000 residents. Others were executed for smuggling Bible pages into the country from China for North Koreans to make prayer books.
Before the Kim regime began in 1948, Christianity once flourished in North Korea. However, over the next decades, the Kim dynasty made the country's official religion the cult of Kim Il Sung. The country's supreme leaders are seen as God(s) and all must worship them or they face deadly consequences. North Korea then became known as the harshest country in the world in which to live as a Christian.
Sources:persecution