Vietnamese pastor released after 4 years imprisonment over religious freedom advocacy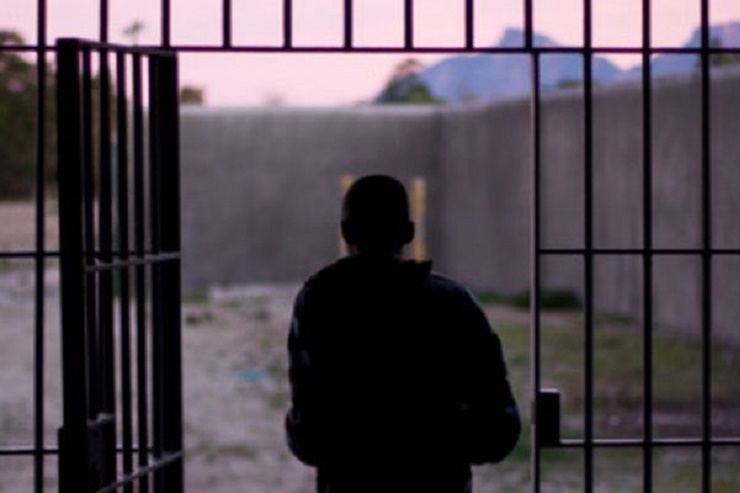 A Vietnamese pastor imprisoned for advocating for religious freedom has finally been released after spending over four years in prison, drawing praise from the United States Commission on International Religious Freedom.
On Sept. 18, USCIRF announced that A Dao, a pastor of the Montagnard Evangelical Church of Christ, had been released from prison. Dao was arrested in 2016 while on his way to visit some members of his church after attending a conference on religious freedom in East Timor.
In April 2017, a Vietnamese court tried and sentenced the pastor to five years imprisonment for allegedly "helping individuals to escape abroad illegally" under Article 275 of the country's Penal Code. Dao was not expected to be released until Aug. 18, 2021.
USCIRF Commissioner James W. Carr, who advocated for Dao's release through USCIRF's Religious Prisoners of Conscience Project, said he hopes the release is a "sign that the Vietnamese government is serious about improving religious freedom conditions and will release other individuals detained for their religious freedom advocacy."
He also called on Vietnam's government to "take steps to ensure that local authorities respect A Dao's freedom and safety should he choose to return to his home village."
Dao had for years advocated for his fellow church members to enjoy religious freedom in Vietnam's Central Highlands. While in prison, the pastor was beaten and abused by prison guards, while his church experienced ongoing harassment from the authorities.
Representative Glenn Grothman, who adopted Dao through the Tom Lantos Human Rights Commission's Defending Freedoms Project, said the pastor's release marked a "hallmark day for both Pastor A Dao and Vietnam."
"I hope that his release is a sign of Vietnam transitioning from an anti-God totalitarian state to a country in which religion in general and Christianity in particular can be openly practiced," he said, adding that the release "shows the importance of American elected officials speaking out against oppression and promoting the importance of religious freedom throughout the world."
"Religion should not be a tool to oppress any person nor a stain on their character," he said. "I hope other American Congressmen familiarize themselves with the oppression that religious minorities, which in many parts of the world are Christians, have to deal with on a daily basis."
Under Vietnam's constitution, citizens are allowed to "follow any religion or follow none" and the government is required to respect and protect freedom of religion. According to estimates, the majority of Vietnam's more than 94 million people practice Buddhism. More than 6 million Vietnamese are Catholic, more than 1 million practice the Cao Dai or Hoa Hao faiths, and approximately 1 to 2 million are Protestant.
However, the constitution permits authorities to override human rights, including religious freedom, for reasons of "national security, social order and security, social morality, and community well-being."
Vietnam's Communist government is particularly suspicious of Christianity, which it associates with former invaders, France and the U.S.
In its 2020 Annual Report, USCIRF noted that Hmong and Montagnard Christians in Vietnam's Northern and Central Highlands are regularly harassed, detained, or even banished because of their religious affiliation. Because of this, USCIRF has recommended that Vietnam be designated as a Country of Particular Concern every year since 2002.
Vietnam ranks as the 21st worst country in the world when it comes to Christian persecution, according to Open Doors USA's 2020 World Watch List. According to the persecution watchdog, Christians in Vietnam are targeted by both government and tribal leaders.
In 2018, Vietnam sentenced and jailed a number of Catholic activists, bloggers and Protestant pastors. In August, a pastor, Le Dinh Luong, was sentenced to 20 years for an alleged attempt to "overthrow the government."
Sources: Christian Post
American Missionary Kidnapped in Southern Niger
Niger– On October 27, a missionary named Phillip Walton, was at his home in the town of Birnin Konni, near the border with Nigeria. He was there with his family, when gunmen entered his home early that morning. According to a report done by the Daily Mail, the gunmen demanded money. They tied up the family and threatened Phillip. They searched the home, but were only able to find about 35 dollars' worth of Central African Francs. The gunmen then took Phillip. His family was left tied up and unhurt according to the report.
The police did not find out about the attack until about four hours later because the family had been detained. It is believed that the gunmen took Philip across the border into Northern Nigeria. They are now demanding a ransom for the return of Philip.
These types of kidnapping for ransom have become big business in Nigeria and throughout West Africa. Foreigners and locals alike are taken and ransomed back to family and friends for thousands of dollars. Other missionaries have been kidnapped from Niger in recent months as well. Jeffrey Woodke and Father Pier Luigi Maccalli are two of the more recent victims. Macalli spent more than two years in captivity before being released earlier this month.
Sources:persecution
North Korean Christians Brutally Tortured for Their Faith
North Korea– It is no secret that North Korean Christians are facing one of the harshest regimes when it comes to Christian persecution. A recent report by the London-based Korea Future Initiative (KFI) further confirms the atrocities done to North Korean Christians once arrested.
KFI conducted 117 interviews with survivors, witnesses, and perpetrators, all of those who escaped North Korea, on their experience of religious persecution, dating from 1990 until 2019. More than 200 Christians were identified as victims, their age ranging from 3 years old to 80 years old.
One story shows how a man who converted to Christianity claimed to have been imprisoned into a metal cage measuring only 3ft by 4ft wide with bars 'heated with electricity'. While prisoners typically only survived three or four hours in the cage, his prayers helped him endure 12 before he eventually soiled himself and passed out. But even unconscious, the guards continued to beat him after he was removed from the cage, leaving him severely injured.
Women, especially pregnant women, witnessed horror daily, as pregnant women were injected with medicine to trigger labor. After giving birth to live babies, the newborns would be taken from them, smothered by guards using plastic sheets or cloth sacks and then discarded in a cleaning cupboard.
Only for possessing a Bible, prisoners who were tied to a wooden stake were shot by a five-person firing squad, recalled some interviewees. A Korean Workers' Party member was arrested for owning a Bible and executed at Hyesan airfield in front of 3000 residents. Others were executed for smuggling Bible pages into the country from China for North Koreans to make prayer books.
Before the Kim regime began in 1948, Christianity once flourished in North Korea. However, over the next decades, the Kim dynasty made the country's official religion the cult of Kim Il Sung. The country's supreme leaders are seen as God(s) and all must worship them or they face deadly consequences. North Korea then became known as the harshest country in the world in which to live as a Christian.
Sources:persecution