Hindu Nationalists to Launch Door-To-Door Campaign in India to Stop Religious Conversions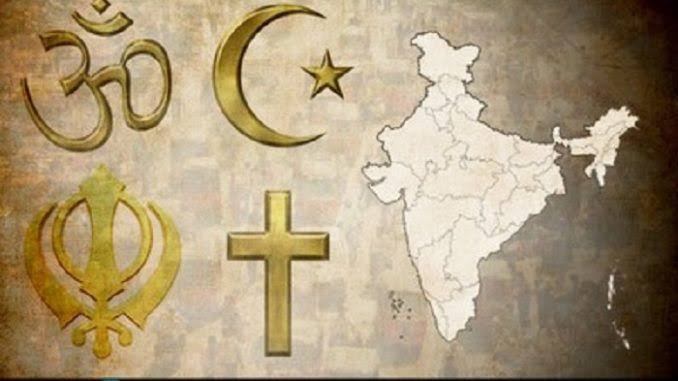 India – According to the Union of Catholic Asian News (UCAN), Hindu nationalist leaders associated with the Rashtriya Swayamsevak Sangh (RSS) and Vishwa Hindu Parishad (VHP) have vowed to launch a nationwide campaign to curb religious conversions. The leaders of these groups claim fraudulent religious conversions to Christianity and Islam are rampant in tribal areas.
VHP Spokesperson Vinod Bansal said that the VHP and RSS would conduct door-to-door visits in tribal areas to check for converts to Christianity and Islam. During these visits the RSS and VHP would "educate" people about Hinduism and push converts back into the Hindu fold.
The VHP leader also claimed the RSS and VHP were working with state governments to take away Scheduled-Caste and Scheduled-Tribe Benefits from individuals found to have converted to Christianity or Islam. These benefits, which take the form of food aid, academic scholarships, and job quotes, are given the individuals from lower castes and tribes in an effort to encourage their economic development.
Speaking about religious conversions, VHP General Secretary Milind Parande said, "Religious conversion is a form of violence because it alienates people from their original culture, traditions, and roots. We are discussing with state governments that this kind of violence should be stopped by formulating a new law."
Christian leaders in India were quick to rebuke the claims of mass fraudulent conversions to Christianity. A.C. Michael, National Coordinator of the United Christian Forum, told UCAN that the claims of the VHP and RSS are not reflected in government records.
"Census after census, the Christian population has remained 2.3 percent," Michael said. "Are these organizations privy to data which we are not? These are just excuses to carry out their agenda of consolidating a vote block. The right to freedom of religion is a fundamental right under our constitution."
Hindu nationalists frequently use the specter of fraudulent mass conversions to Christianity to justify anti-conversion laws. According to these nationalists, Christians are accused of converting poor Hindus to Christianity in mass by fraudulent means.
Due to growing religious intolerance and the normalization of religiously motivated violence, many radical Hindu nationalists view all religious conversions to non-Hindu faiths as fraudulent. In an increasing number of cases, radical Hindu nationalists equate all non-Hindu religious activity with forced or fraudulent conversions.
Sources:persecution
സമൂഹ മാധ്യമം വഴി അധിക്ഷേപിച്ചാൽ ഇനി പിടി വീഴും
സമൂഹ മാധ്യമം വഴി അധിക്ഷേപിച്ചാൽ ഇനി പിടി വീഴും. പൊലീസ് ആക്ട് ഭേദഗതിക്ക് മന്ത്രിസഭ അംഗീകാരം നൽകി. സോഷ്യൽ മീഡിയയിലൂടെയുള്ള അതിക്ഷേപങ്ങൾക്കെതിരെ നടപടി എടുക്കാൻ പൊലീസ് ആക്ടിൽ വകുപ്പില്ലെന്ന് ആക്ഷേപം ഉയർന്നിരുന്നു. ഈ പശ്ചാത്തലത്തിലാണ് പുതിയ തീരുമാനം.
2011ലെ പൊലീസ് ആക്ട് ഭേദഗതി ചെയ്യാനാണ് തീരുമാനം. 118 A വകുപ്പ് കൂട്ടിച്ചേർക്കാനാണ് ഓർഡിനൻസ് കൊണ്ടുവരുന്നത്. സമൂഹ മാധ്യമങ്ങളിലൂടെയുള്ള ഭീഷണിപ്പെടുത്തൽ, അധിക്ഷേപിക്കൽ, ഇവ പ്രസിദ്ധീകരിക്കൽ പ്രചരിപ്പിക്കൽ എന്നിവ ഇനി കുറ്റകൃത്യമാകും. ഇത് സംബന്ധിച്ച് പൊലീസിന് കേസെടുക്കാൻ അധികാരം ലഭിക്കും. 2020 ഐടി ആക്ടിലെ 66 A
2011 പൊലീസ് ആക്ടിലെ 118 എന്നിവ സുപ്രിംകോടതി റദ്ദ് ചെയ്തിരുന്നു. ഇതോടെ സമൂഹ മാധ്യമങ്ങളിലൂടെയുള്ള കുറ്റകൃത്യം തടയാൻ നിയമം ദുർബലം എന്ന വിലയിരുത്തലിന്റെ അടിസ്ഥാനത്തിലാണ് സർക്കാർ തീരുമാനം.
നേരത്തെ മലയാള സിനിമാ ഡബിംഗ് ആർട്ടിസ്റ്റ് ഭാഗ്യലക്ഷ്മിക്കെതിരെ സമൂഹമാധ്യമങ്ങളിലൂടെ അശ്ലീല പ്രചാരണം വന്നത് വലിയ വിവാദങ്ങൾക്കാണ് വഴിവച്ചത്. സോഷ്യൽ മീഡിയയിലൂടെയുള്ള അതിക്ഷേപങ്ങളിൽ നടപടിയെടുക്കാൻ പൊലീസ് ആക്ടിൽ വകുപ്പില്ലെന്ന അധികാരികളുടെ നിലപാട് വലിയ വിമർശനത്തിന് വഴിവച്ചിരുന്നു. പരാതിക്ക് നടപടിയില്ലെന്ന് കാണിച്ച് സൈബർ ആക്രമണത്തിന് ഇരയായവരും രംഗത്തെത്തിയിരുന്നു. ഈ പശ്ചാത്തലത്തിലാണ് പുതിയ ഭേദഗതി.
Lifelight Ministries invitation to Divine Family Webinar Series
Lifelight Ministries aims to minister among youth with a clear objective of transforming young lives for the glory of God. It has been our constant endeavour to share the joy of walking in the love of Jesus Christ. On behalf of Lifelight Ministries, it gives me immense pleasure to bring to you 'Divine Family Webinar Series'.
You are invited to join the 8-part online Family Enrichment programme held every Saturday from 08:00 pm to 9:30 pm, October 31, 2020 – December 19th, 2020 via Zoom. The sessions will be led by Dr. Chacko Mathai, Family Counsellor and Psychologist who has a rich experience of more than 18 years of counselling 2500+ families in various corporate/ formal and informal set-ups, along with his wife Mrs. Molly Chacko who will be enlightening us on the following components:
 Foundation of Marriage
 Expression of Love
 Resolving Conflicts
 Effective Communication
 Forgiveness in Marriage
 Healthy Sexual Relationship
 Question and Answer Session
Post the positive feedback and life-changing testimonies of various couples received after the successful completion of the Family Enrichment 8-part web series in Malayalam, we are greatly inspired to extend the reach and replicate the same in English and Hindi as well.
This opportunity will prove equally beneficial for both married couples and even those preparing for the same. The sessions, purely intended at impacting many more lives, will be conducted completely free of cost.
Looking forward to your valuable presence and participation. Please do feel free to share this information to anyone who might be interested.
Zoom Id – 774485940490
Rev. Finny George (President) +91 7986320233
Pr. Biju Thankachen (Vice-President) +91 7558080069
Bro. Lijo Reji (General Coordinator) +91 9311252922
Gali No 1, Guru Nanak Nagary, Muktsar, Muktsar, Punjab, India – 152026
Contact: +91 7986320233, 91 7558080069, +91 9886652142
Email:[email protected],
www.Lifelight.in