Kanye West is first to win both Billboard Top Gospel, Top Christian Album awards with 'Jesus is King'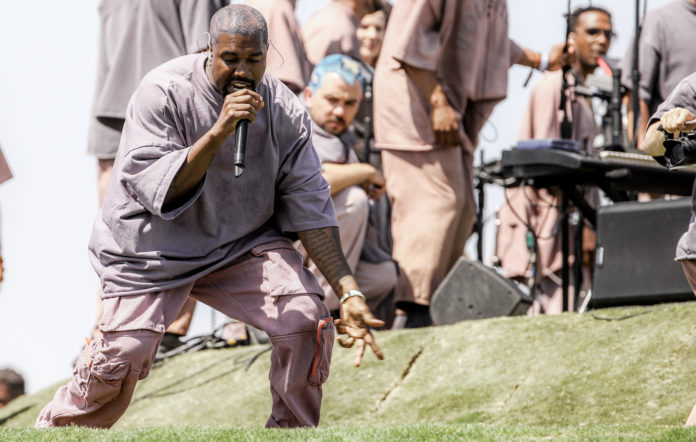 Kanye West has become the first artist to win both Billboard's Top Gospel Album and Top Christian Album awards with his Christian album Jesus is King.
The 2020 Billboard Music Awards were held Wednesday, and West won four Billboard awards, including all three of the Gospel categories and one of the three Christian categories.
West won the award for Top Gospel Artist, Top Gospel Album and Top Christian Album for Jesus is King, and Top Gospel Song for "Follow God."
"The controversial star won for both top gospel album and top Christian album for Jesus Is King. West is the first artist to win in both categories," reported Billboard.
West was also nominated for Top Christian Artist and Top Christian Song. However, those awards went to Lauren Daigle and For King & Country's song "God Only Knows," respectively.
"Thank God for the favor the increase," posted West on his official Twitter account. "thank Billboard awards for the 9 nominations and 4 wins. Invite me next time and I'll pull up."
Last October, West released Jesus is King, a Christian album, after the mainstream entertainment celebrity had publicly declared that he was no longer going to make secular music.
Music for the album included songs with Christian-themed titles, such as the aforementioned "Follow God," as well as "Everything We Need," "On God," "God Is," and "Closed on Sunday."
In conjunction with the album, West also released a 35-minute IMAX documentary with the same title. The album debuted on the top of the Billboard 200.
Jesus is King broke West's prior streaming record, giving him approximately 196.9 million on-demand streams, according to Billboard.
In July, West announced that he was running for president in 2020 as a third party candidate, explaining that it was part of an effort to spiritually revive the United States.
"For the other candidates, I just gracefully suggest y'all bow out — Trump and Biden, gracefully bow out," West told Forbes in an interview earlier this year.
"It's God's country, we are doing everything in service to God, nobody but God no more. I am in service of our Lord and savior, Jesus Christ, and I put everything I get on the line to serve God."
Sources:christianpost
പ്രശസ്ത തമിഴ് നടൻ വിവേക് അന്തരിച്ചു.
ചെന്നൈ:പ്രശസ്ത തമിഴ് നടൻ വിവേക് (59)അന്തരിച്ചു. പുലർച്ചെ 4.35 ഓടെയായിരുന്നു അന്ത്യം. ഹൃദയാഘാതത്തെ തുടർന്ന് ചെന്നൈയിലെ സിംസ് ആശുപത്രിയിൽ ചികിത്സയിലായിരുന്നു.
ഇന്നലെ നെഞ്ചുവേദനയെ തുടര്‍ന്ന് കുഴഞ്ഞുവീണതോടെ ആശുപത്രിയില്‍ പ്രവേശിപ്പിച്ചു. ഹൃദയധനമനിയിലെ ബ്ലോക്ക് ഒഴിവാക്കാന്‍ അടിയന്തര ശസ്ത്രക്രിയ നടത്തി. ഗുരുതരാവസ്ഥയിലായ നടൻ തീവ്രപരിചരണ വിഭാഗത്തിലായിരുന്നു.
തമിഴ് കോമഡി താരങ്ങളിൽ ശ്രദ്ധേയനായ നടനാണ് വിവേക്. സാമി, ശിവാജി, അന്യൻ തുടങ്ങി ഇരുന്നൂറിലധികം ചിത്രങ്ങളിൽ അഭിനയിച്ചിട്ടുണ്ട്. മൂന്ന് തവണ തമിഴ്‌നാട് സർക്കാരിന്റെ മികച്ച ഹാസ്യനടനുള്ള പുരസ്‌കാരം നേടിയ വിവേക് 2009 ൽ പത്മശ്രീയും നേടി.
പ്രമുഖതാരചിത്രങ്ങളില്‍ സഹതാരമായി തിളങ്ങിയിട്ടുള്ള താരം നായകവേഷത്തിലും എത്തിയിട്ടുണ്ട്. പിന്നണി ​ഗായകനെന്ന നിലയിലും ശ്രദ്ധിക്കപ്പെട്ടു. രാജ്യം പത്മശ്രീ നല്‍കി ആദരിച്ചിട്ടുണ്ട്. കമല്‍ഹാസന്റെ ഇന്ത്യന്‍-2 ആണ് വരാനിരിക്കുന്ന ചിത്രം. തമിഴ്നാട്ടിലെ വനവത്കരണപദ്ധതികളിലടക്കം സജീവ പങ്കാളിയായിരുന്നു.
Dolly Parton receives Grace Prize at Movieguide awards, says she seeks God's 'guidance' everyday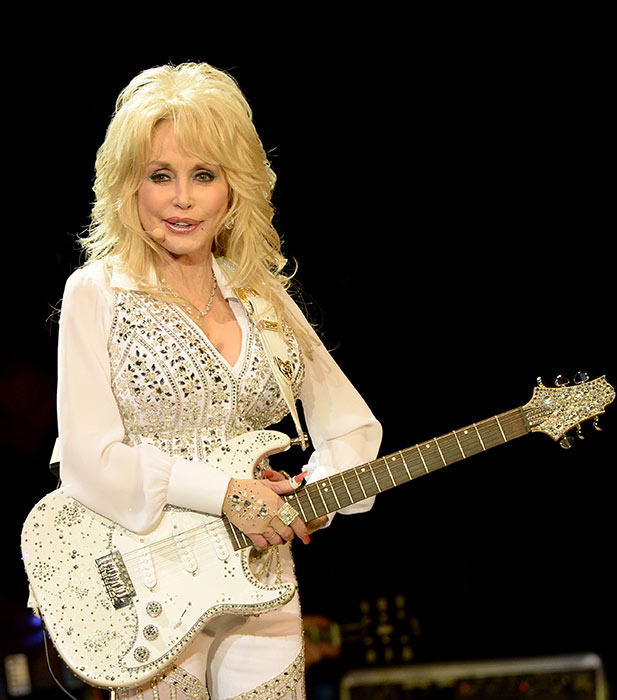 Movieguide's Movies That Inspire honored Dolly Parton on Easter Sunday on The REELZ Channel with its Grace Prize. The legendary country singer declared that God's grace has always been a part of her life.
The popular award show run by the organization that provides movie reviews for Christians was held virtually this year due to the COIVD-19 pandemic, showcasing films released in 2020 that highlighted redeeming faith and family content.
Movieguide's Movies That Inspire celebrated five award winners during its broadcast, including Parton.
The American singer and actress won the Grace Prize for Most Inspiring Performance for her role in "Dolly Parton's Christmas On The Square."
"That's been a big part of my whole life," Parton shared of grace while accepting the honor.
"I talk a lot about faith and family because my grandpa was a preacher, my mother was very, very spiritual, so I grew up very spiritual and I'm a spiritual person, myself," she continued. "I really have a lot of faith, and I thank God every day [for] everything good that happens to me, and I pray for guidance."
She concluded her speech by saying that every accolade she receives in life gives her reason to thank God.
"When I do get recognized for things like this, it just makes me think, 'Well, praise the Lord!'" Parton concluded.
"Safety," a football movie streaming on Disney+, was named the Best Movie for Families of 2020.
"Greyhound," featuring Tom Hanks, was chosen as the Best Movie for Mature Audiences of 2020.
The Christian thriller "Infidel" won the Faith and Freedom Award.
Lastly, the Epiphany Prize for Most Inspiring Movie was given to "I Still Believe."
"I appreciate Movieguide and everything that you do to help educate both Hollywood and the general public on movies that uplift and inspire and model a Christian worldview and the transformational power of Christianity," "I Still Believe" Director Andy Erwin said upon accepting the award.
"I just think that there's such power in the truth," Erwin continued. "You just can't argue with the transformation in someone's life that Christianity brings, that the Gospel brings. I love it when someone watches the movies and says, 'If that can happen to that person, maybe it can happen to me.' In this case, if the person on the screen can achieve their dreams, maybe the person watching can, too. That's why we love inspirational, true stories."
Every year, Movieguide founder Ted Baehr offers a detailed economic analysis of the inspiring family-safe content popular at the box office.
Movieguide's Movies That Inspire co-host Evelyn Baehr Carroll said this year's analysis shows that "movies with less cursing, with less nudity, with less violence, do better at the box office because … you can sell tickets for a family of four to a positive movie."
"That's much more money than selling a ticket to one person to an R-rated movie," she argued.
"It's clear these cleaner movies do better," she continued. "What we've seen since starting Movieguide 40 years ago is that there's far more content out now than ever, and 80% of movie content actually has redeeming content. These are movies for families or even movies for mature audiences that have biblical worldviews."
Movieguide's annual "Report to the Entertainment Industry" has consistently shown the effect of offensive language on ticket sales.
"It's all very statistical, and we've been able to present that to the entertainment industry and help them make more movies with less offensive content," Carroll added.
Carroll has worked with her dad over the past decade and has seen firsthand how Movieguide has influenced Hollywood, which in turn has resulted in "wholesome movies with great themes in them."
The awards show broadcast on REELZ also celebrated the movies "I Am Patrick," "The Croods," "Created Equal: Clarence Thomas In His Own Words" and "Waiting For Anya," among others.
The full list of movies and television shows selected for the best content of 2020 by Movieguide can be found here.
Sources:Christian Post