Pakistani Court Validates Marriage of Abducted Christian Teen to 44-Year-Old Muslim Man
Pakistan – International Christian Concern (ICC) has learned that the High Court of Sindh has used an interpretation of Sharia law to validate the marriage of Arzoo Raja, a 13-year-old Christian girl, to Ali Azhar, a 44-year-old Muslim man. Arzoo's parents claim that Azhar forcefully married their teenage daughter after she was abducted from her family home and forcefully converted to Islam earlier this month.
Arzoo's parents claim that their daughter was abducted from their home located in the Railway Colony of Karachi, Pakistan on October 13. Raja, Arzoo's father, reported the incident to local police and filed a First Information Report (FIR). Two days later, on October 15, Arzoo's family was summoned to the police station and informed that Arzoo had married Azhar and willingly converted to Islam. Police claim that Azhar produced a marriage certificate stating that Arzoo was 18 years old.
In an attempt to bring their daughter home, Arzoo's parents challenged the validity of the marriage in court, claiming that it violates the Sindh Child Marriage Restraint Act. According to this act, marriages of minors under the age of 18 are illegal. To prove their claim, the couple produced a copy of Arzoo's birth certificate, documenting her as 13 years old.
However, on Tuesday, October 27, the High Court of Sindh ruled in favor of the marriage, applying an interpretation of Sharia law that allows for underage marriages. The court order confirming the marriage read:
"The petitioner initially belonged to the Christian religion. However, after the passage of time, the petitioner understood and realized that Islam is a universal religion and she asked her parents and other family members to embrace Islam, but they flatly refused. Subsequently, she accepted the religion of Islam before the religious person of Madressah Jamia Islamia. After embracing Islam, her new name is Arzoo Fatima; per learned counsel petitioner contracted her marriage to Azhar of her own free will and accord without duress and fear. After registration of FIR police started harassing the petitioner. They are unable to pass a happy life. The SHO is directed to provide protection to the newly wedded wife."
"The pattern in the high court is a replica of what we have seen in the past," Sabir Michael, a human rights activist, told the Union of Catholic Asian News (UCAN). "The parents of Arzoo even touched the feet of the police to meet their daughter. We have never witnessed such helplessness. My heart was broken today."
This is the second time in which the High Court of Sindh has used Sharia law to justify an underage marriage in a forced conversion case. On February 3, the same court concluded that Huma Younas, a 14-year-old Christian girl, was legally married to Abdul Jabbar, an adult Muslim man. Similar to Arzoo's case, Huma's parents claim that their daughter was abducted from the family home and forcefully converted to Islam before being forcibly married to Jabbar.
According to a 2014 study by The Movement for Solidarity and Peace Pakistan, an estimated 1,000 women and girls from Pakistan's Hindu and Christian community are abducted, forcefully married to their captors, and forcibly converted to Islam every year. The issue of religion is also often injected into cases of sexual assault to place religious minority victims at a disadvantage. Playing upon religious biases, perpetrators know that they can cover up and justify their crimes by introducing the element of religion.
William Stark, ICC's Regional Manager for South Asia, said, "We here at International Christian Concern are deeply saddened by the court's decision to validate the marriage of a 13-year-old girl to an adult man. This decision has placed Arzoo's safety at risk and will likely mean any testimony she is able to give in court will be tainted by the threats she will endure in the custody of her alleged abductor. Pakistan must do more to combat the issue of abductions, forced marriages, and forced conversions. For too long, perpetrators have used religion to justify their crimes against Pakistan's religious minorities."
Sources:persecution
32 Christian Students Released from Captivity
Nigeria – In the early hours of July 5, 2021, gunmen invaded Bethel Baptist High School, Damishi, in Chikun Local Government Area of Kaduna State, Nigeria, and kidnapped an estimated 153 students.
As of today, the News Agency of Nigeria (NAN) reports that the kidnappers have released 32 of the students, 28 of which were freed on Sunday and an additional four on Monday.
While the exact number of students kidnapped remains an estimate, authorities agree that over 80 children from Bethel Baptist High School remain in captivity.
Over 1,000 students have been abducted just this year—a sharp increase over previous years in what is a relatively new trend. The mass abduction of schoolchildren began in 2014 when the Islamist terror group Boko Haram abducted 276 mostly Christian girls from a school in Chibok.
We thank God for the release of these children to their parents and pray for the thousands who remain in captivity. We ask you to join us in praying for Nigeria, for the Lord to comfort those uncertain of their children's whereabouts, and for those who persecute the church to find faith in Jesus Christ.
Sources:persecution
Church Buildings Burned in Canada and the United States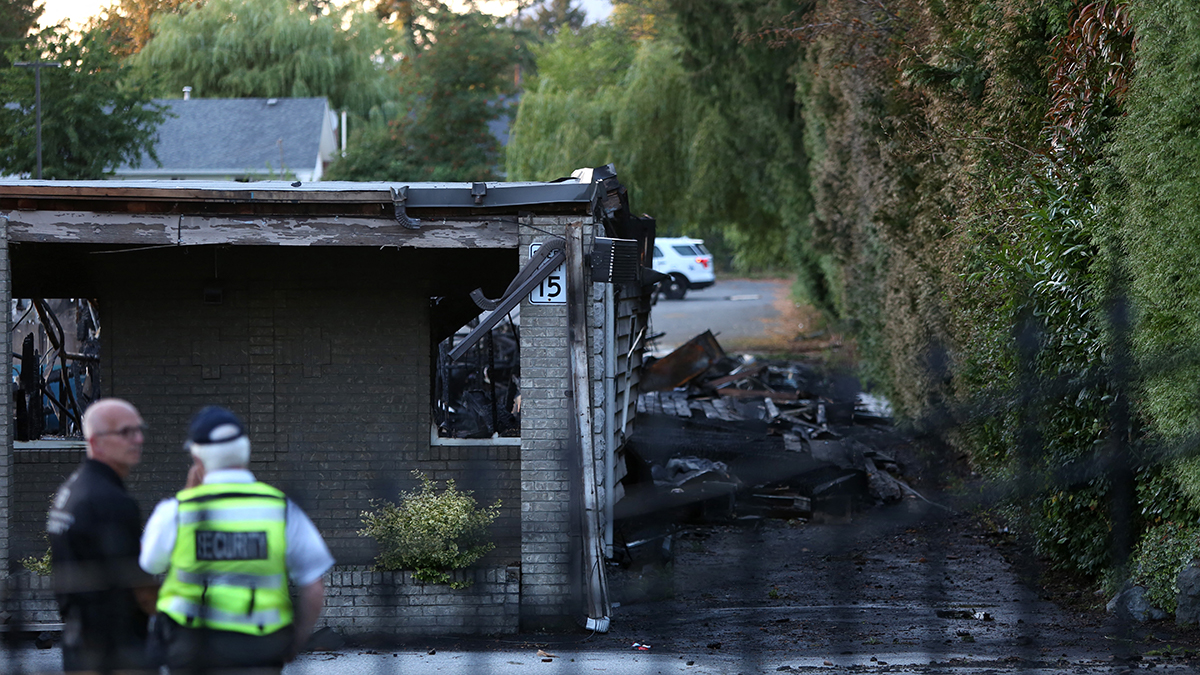 Canada – A number of churches in the Canada and the United States have been vandalized by criminals, some of whom claim to be acting in response to recent revelations around the horrifying mistreatment of indigenous children in Canada at the hands of mostly Catholic-run schools. Officials are still investigating the incidents.
A Coptic Orthodox Church in Surrey, British Columbia in Canada was burned, adding to the now 45 churches attacked in Canada in recent weeks. The Coptic community is heavily persecuted in Egypt, and Christians often flee the region to escape persecution. Incidents like the recent vandalization of the church are a stark reminder of the community's difficult history.
In the United States, protestors in Portland have vandalized four Catholic churches buildings in the last two months. Father George Kuforiji, pastor of St. Francis of Assisi Church vandalized last month, told the Catholic Sentinel that he was extremely saddened by the crimes to their church, which is "a community that has nothing to do with the graves."
Matias Perttula, Director of Advocacy at International Christian Concern, also commented on the incidents, saying, "The attacks on Churches in Canada and the United States are a sobering reminder of the growing anti-religious and anti-Christian hatred in the West. The lack of severe condemnation of the attacks from public leaders is disheartening and more needs to be done. History is filled with difficult memories of atrocities and crimes that mankind has committed against each other, but the response to the painful history must be measured and productive. Burning down churches is not the answer. It is evil, wrong and only perpetuates a climate of hatred."
Ambassador Sam Brownback, who served as Ambassador for International Religious Freedom for the Trump Administration recently called the current time "the most persecuted era of Christianity in the history of mankind." Christians are the most persecuted religious group in the world with over 300 million Christians facing persecution.
Sources:persecution