Bethel Music's Josh Baldwin releases new album, says praying for resurrection grew his faith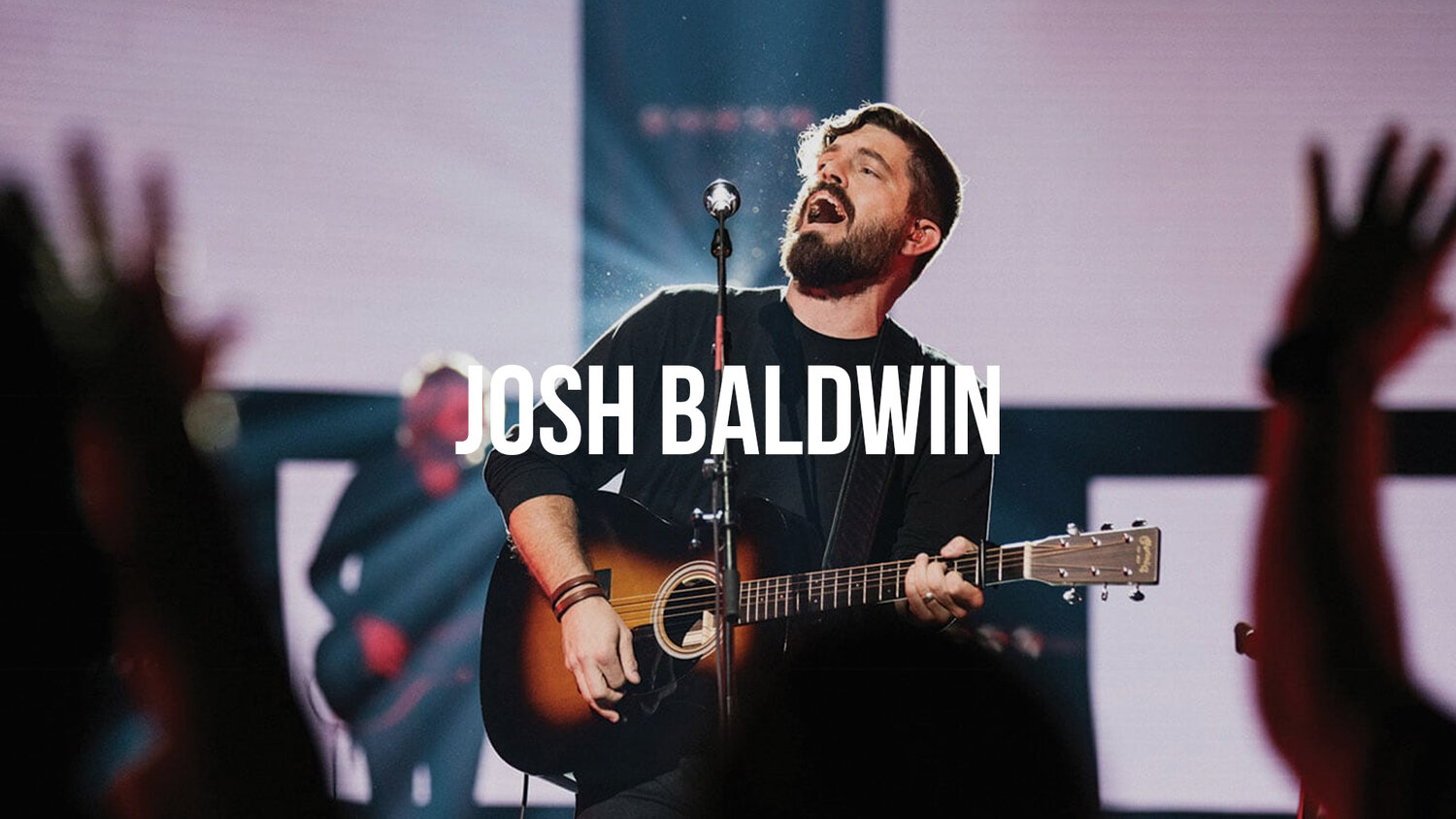 Worship leader Josh Baldwin was among the thousands who joined Bethel songwriter Kalley Heiligenthal as she prayed for the resurrection of her daughter, Olive, who died last December. Nearly a year later, Baldwin says that prayer of faith shifted everything in his life.
The singer/songwriter and worship leader released his new album, Evidence, in October, and along with boldly embracing his authentic country-tinged musical style, Baldwin said he was also honored that Heiligenthal decided to step back into music and record a song with him for the project.
Baldwin's song "Safe in Your Arms," featuring Heiligenthal, is a worshipful ballad they wrote a few years ago for one of her records but was never released. The musician decided to rework it in his style and ask the grieving mother if she would be willing to sing again with him for the album.
"We wrote that song for her, she was going to do it on her album and it ended up not being on her album," Baldwin told The Christian Post. "After all of this, everything that happened with Olive, I found that song again."
"It's such a prophetic sign of everything, it kind of blew my mind," Baldwin said. "The verse, 'The only shadow I see is the shadow of your wings,' that second verse Kalley wrote, which says, 'You were there when there was nothing left.' And the line that says, 'Even in pieces, you restore me with your piece' — she wrote that a year before all of this."
The worshiper said the song was so prophetic and foreshadowed what was to come and how God would walk with them through their loss.
"That song means so much, and just having her with me on it, she's so close to our family, we love her," Baldwin declared.
Heiligenthal, a Bethel Music worship leader, publicly shared the anguish she felt days after burying her 2-year-old daughter despite praying fervently for her child to be resurrected.
Bethel Church in Redding, California, held a memorial service for Heiligenthal's daughter, Olive, who was pronounced dead on Dec. 14 after she suddenly stopped breathing. The northern California church fervently linked arms with Heiligenthal every step of the way and prayed to God for a resurrection miracle. Baldwin was among the many artists nationwide who also prayed that the toddler would be revived
It was in an Instagram post where the "Ever Be" singer first asked all of their supporters to pray for Olive who had stopped breathing. She posted resurrection prayers every day for five days straight but later announced that after a week of supplication, she and her family were moving into a "new day" and declared Olive's short life was a story of "victory."
Olive was buried on Dec. 28, 2019, and a GoFundMe page for the family has since raised over $78,000.
"It was, 'OK, well, when it comes down to it, do we believe this or is it just something we talked about that happened back in the day or that's happened in other countries?'" Baldwin said of their decision to pray to God for a resurrection miracle. "It was like, 'OK, well, we're going to partner with the family."
"When it's a big movement like Bethel and you know that eyes are going to be on you, it's a little scary," he admitted. "There was a lot of backlash but it was something so powerful and it shifted something in our community in our church."
Baldwin revealed that something happened within him that never would have happened had he not sought after the Lord.
"Something shifted in the atmosphere. Even though Olive is with Jesus, it's changed every[thing], it set everything up, and then this next year was a year that I needed the most faith," Baldwin said. "It did shift something in our community and hopefully in the world, people that followed along, because it was just so amazing how many people just joined in. It brought a level of faith that was needed to actually live this life to our fullest."
The husband and father said praying for Olive's resurrection made him confront whether he takes God for His word.
"There's a level of obedience that can spark something in you just by saying, 'OK, well, you said I could so I'm going to ask, I'm going to go …," Baldwin said.
His new album was birthed from this place of boldness that he admitted he did not have on his first album.
"With everything I do, I want people to just feel closer to the Lord. I want them to be able to just feel how intimate the Lord wants to be with them, and how He's just a loving Father who wants to just talk to you," the North Carolina native said of his hope for his sophomore album.
"Once all these songs came together, I realized that so much of this album is talking about just our identity with Him," Baldwin said. "Each song, from calling Him my 'Beloved' to hearing His voice, 'Evidence,' and 'Into The Wild,' this thing was going on an adventure with the Lord. There's so much in it that is about our identity and my identity with Him."
Baldwin said the new record is about him coming into his own, not being afraid to be all God created him to be, while also not mimicking others.
"I feel like it's an album that's come after me finally feeling like I'm being my authentic self," he told CP. "So I want people to feel that, too, just to hear it and realize who the Lord has made you to be is who you need to be, and no one else can be that. So you need to be you and not try to be somebody else, because that's who you are."
Evidence is now available and features songwriting contributions from Bethel Music's Brian Johnson, Hillsong UNITED's Ben Hastings, and Steffany Gretzinger, among others. The album's first title-cut single debuted in the Top 20 on both Billboard's Christian Airplay and Christian AC Monitored charts.

Sources: christianpost
Lauren Daigle releases new single 'Hold On To Me,' a love song to God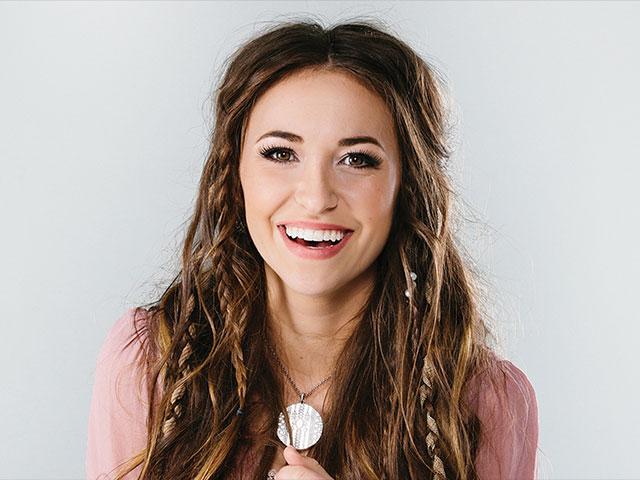 Two-time Grammy award-winning singer Lauren Daigle has released her latest single, "Hold On to Me," a ballad with crossover appeal.
It's been almost two years since Daigle's last solo single release, and the singer is ecstatic to finally be able to present new music to her millions of followers.
Daigle took to Instagram to celebrate the "Hold on to Me" release.
"It has been such a long time coming," she shared in an Instagram video shortly before its release. "Long song in the making. We first sang this song in 2019 in Wichita, Kansas."
The Louisiana native urged everyone to save a copy of the song on their playlist as it's "now available for all of the world to listen to."
"Hold On To Me," which was written in 2019 while Daigle was on the road, follows in the footsteps of her record-breaking crossover single "You Say" in that it was written as a love song to God but can also be dedicated to a loved one.
"Hold on to me when it's too dark to see you / Hold on to me when I reach the end / Hold to me when I forgot I need you / When I let go, hold me again," she pleads in the song's chorus.
In a video released to apple music, Daigle described the song as a good reminder after 2020 to come together and "remember that being with each other, and being there for each other, and holding each other up in the worst times — is what life is truly all about."
The singer's last album release, Look Up Child, debuted at No. 3 on the Billboard 200 chart upon its release in 2018, beating out famous secular musicians such as Drake, Ariana Grande, Nicki Minaj and Cardi B that week. Since then, she has broken several records and has been a Billboard favorite. The 29-year-old has been thriving in the mainstream circuit, sharing her Christian music and her story.
"I want people who encounter my music, whether through a live appearance or on an album, to connect to something greater than themselves,' she told CP in a past interview. "I want the lyrics of my songs to spread love and foster unity. I hope those listening hear something that stirs them to be a light in this world and bring a smile to someone's face."
Sources:Christian Post
'The Choson' series, which has brought tens of thousands of Christians, is now on Trinity Network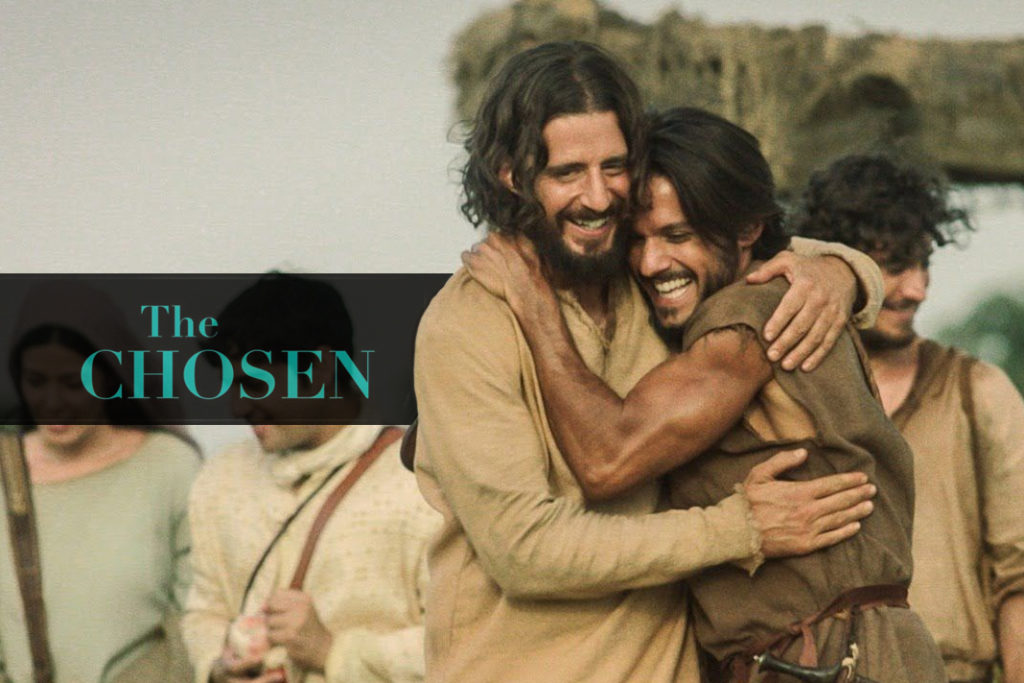 A TV series portraying the life of Jesus has started airing this month on the Trinity Broadcasting Network (TBN).
"The Chosen" is a television series that will allow the viewers to see areas of the ministry of Jesus that were never shown on film before. The first season, which will have eight episodes, started on Feb. 8 and will run every Monday evening for eight weeks.
TBN Chairman Matt Crouch shared about the show saying, "We are thrilled to bring this television series to TBN and allow our viewers to experience Jesus in a way that has never been done before."
The Christian Headlines wrote that in accordance with TBN's Instagram post, the TV series will tackle multiple characters. As stated in the post, the season will be about "A charismatic fisherman struggling with debt. A troubled woman wrestling with demons. A gifted accountant ostracized from his family and people. In this ground-breaking first season of The Chosen, see how Jesus reaches each of these and more as He works His first miracles and embarks on His ministry to change the world. See Him through the eyes of those who knew Him."
Dallas Jenkins, its director and co-writer, told CBN News that producing the TV series is different from the other films depicting the life and ministry of the Lord Jesus Christ that were shown before.
"When you do a movie about the life of Christ, you've got 90 to 120 minutes to try to cover a lot of ground. So, oftentimes it goes from miracle to miracle. Bible story to Bible story. Jesus is typically the main character. So, you are just seeing things through His eyes and you're encountering people for a very brief amount of time," Jenkins said.
The crowdfunded TV series reportedly earned an overwhelming support raising more than $10 million from 16,000 people who invested in the project.
The actor who played the character of Jesus, Jonathan Roumie, described his experience as "life-changing."
"It's humbling. It's overwhelming. It's inspiring. It's faith inducing. Faith strengthening. It's kind of indescribable," he said.
Roumie also explained that he portrayed the role in a way that expressed the humanity of Jesus.
"He felt the things that we feel. He experienced loss and sadness, frustration, and happiness, joy, and all those things. Temptation, but without conceding to that," he shared.
The Breaking Christian News said that as of August 2020, "The Chosen" was already shown in 180 countries, viewed almost 50 million times and is now being translated into 70 languages. The first season is said to have earned two Movieguide Award nominations. It also scored 100% on Rotten Tomatoes from eight reviews and 99% from audiences.
In addition, TBN will also air "The Chosen Unveiled" with Rabbi Jason Sobel so viewers could better understand the TV series and the New Testament.
According to Christian Headlines, TBN claims to be the biggest Christian TV network in the world and the "most watched faith-and-family channel" in America. It was founded by Paul and Jan Crouch in 1973. The TV station has 30 global networks in all continents and reaches two billion daily viewers.