Big relief for spouses of H1B workers as Biden withdraws Trump-era plan to kill H4 work permits
On day seven, the Biden administration delivered a huge win for the dependents of the H-1B visa holders in America who spent the last four years worried sick that their work authorisations would be killed off.
Nearly a lakh Indian spouses can now breathe a sigh of relief as the H-1B visa holders can continue working in the US, according to reports.
The latest development brings to an end years of effort by the Donald Trump administration to rescind a measure that had been brought in during the Barack Obama presidency in 2015 that allowed a certain subset of spouses of H1B visa holders to work in the US.
Up until the summer of 2015, H4 visa holders could not legally hold paid employment in America. Almost as soon as Barack Obama changed the game, the lawsuits followed and then the Donald Trump presidency took the attack on the H4 work permit to a whole new level.
The Trump administration had proposed to revoke it as part of his anti-immigration policy.
The latest development is expected to provide relief to over 1 lakh Indian nationals who had moved to the US along with their spouses for work.
The rule allows qualified spouses of H-1B visa holders to contribute to the American economy.
More than 90% of the 100,000-odd H-4 EAD holders are Indians, and over 93% of them are women.
After the Trump administration started taking concrete steps to rescind the program, US vice president Kamala Harris, then a California senator, objected to the "outrageous" move, reports Hindustan Times. Calling on the DHS to withdraw the proposal, Harris had said that the decision will force immigrant doctors, scientists and academics to abandon their professional career.
"This is outrageous & will force immigrant women who are doctors, nurses, scientists & academics, among others, to abandon their professional careers. I called on DHS last year to withdraw this proposal & will continue to fight this," she had tweeted in February 2019.
On text messages, chat groups and online threads, the outpouring of relief played out online on Tuesday evening. "Great news! Hopefully H4EAD delays will be ending soon which is leading to a long wait for dependent spouses," tweeted Rashi Bhatnagar.
"Big win for H4 EAD holders today. Former Pres Trump's EO to rescind H4 EAD is now withdrawn by POTUS. Let's hope excruciating long wait times often resulting in job loss is taken away too!"
The decision to rescind the proposed rule on revoking the H4 work permit came on the same day Biden signed an executive order calling for the practice of racial equity in the United States.
Data from the US government show that the Indian and Chinese workers account for the lion's share of H1B visas.
H4 visas typically follow the same trajectory. Indians filed 74% of all H1B petitions in the fiscal year 2019. Chinese filed 11.8%.
Sixth-grader shoots classmates in US; 3 people were injured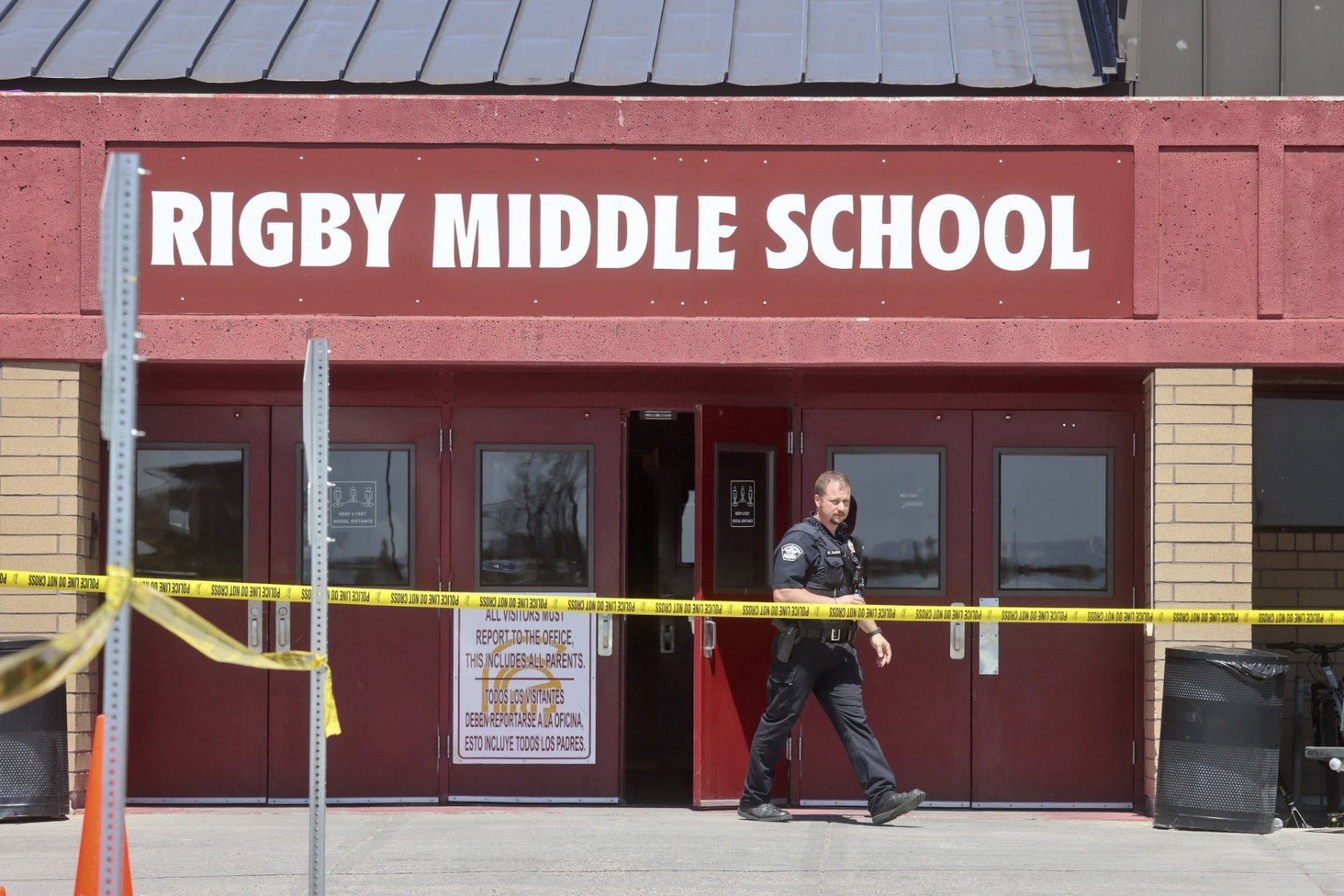 Three people, including two students, were shot Thursday at an Idaho middle school, according to officials.
At a press conference, Jefferson County Sheriff Steve Anderson said the suspect is a sixth-grade girl from Idaho Falls who is a student at Rigby Middle School, where the shooting took place. Initial reports had incorrectly identified the suspect as male.
Anderson said the unnamed student allegedly drew a handgun from her backpack and shot three people — one inside and two outside — before a teacher disarmed her.
The suspect is in custody at the Jefferson County Sheriff's Office and may be charged with attempted murder pending results of the investigation, according to Mark Taylor the county's prosecuting attorney.
The shooting victims were struck in their extremities and are expected to survive, but may require surgery, officials said
Three ambulances initially responded to Rigby Middle School after authorities learned of the shooting about 9:15 a.m. MT, Idaho Falls Fire Department spokeswoman Kerry Hammon said.
Authorities took the injured to Eastern Idaho Regional Medical Center, where they were listed as stable.
"Today we had the worst nightmare a school district could encounter. We had a school shooting here at Rigby Middle School," Jefferson School District Superintendent Chad Martin said in a statement. "What we know so far is the shooter has been apprehended. There is no further threat to the students."
"I am praying for the lives and safety of those involved in today's tragic events," Idaho Gov. Brad Little tweeted. "Thank you to our law enforcement agencies and school leaders for their efforts in responding to the incident. I am staying updated on the situation."
Nine babies in a single birth, this miracle of the extreme
Bamako: A mother who miraculously gave birth to nine children in a single delivery to the scientific world Halima Sisse, 25, gave birth to nine children. A native of Mali, an African country, she gave birth to nine babies by caesarean section. Rarely, nine babies are born in a single birth.
Even with so many babies in the womb, it is common for many babies to die before they are fully grown. A scan of Halima's pregnancy revealed that she had seven babies in her womb. Doctors said special care was needed as this was a rarity. Halima was then flown to Morocco.
However, Halima gave birth to 9 children, including 2 babies who were not even seen on the scans, even when doctors gave birth. Halima gave birth to five girls and four boys, all of whom are healthy, Malian Health Minister Fanta Cibi said.
He added that the girl and children would be returned only after a few weeks.