Islamic Extremists Attack Christian Communities, Killing Over 100
Democratic Republic of the Congo- A majority of the 100 people killed by Islamic extremists last month were Christians, reports the persecution watchdog Open Doors. Allied Democratic Forces (ADF), a rebel group whose primary aim is to assault, kidnap, and kill Christians, is believed to be responsible for the series of attacks in January.
On January 14th, roughly 46 people belonging to the Pygmy ethnic group in Ituri province were killed by militants. The night of January 4th, in the village of Mwenda, the Beni region of neighboring North Kivu province, approximately 22 people were killed with guns and machetes. Earlier that day, an additional 25 people were murdered at the hands of extremists in the nearby village of Tingwe. One week prior to these attacks, at least 17 people in a surrounding village had been assaulted with machetes and killed.
"These predominantly Christian communities are attacked by an Islamic extremist group with a clear Islamic expansionist agenda," said Illia Djadi, an Open Doors spokesperson. According to the organizations 2021 World Watch List, violence against Christians in the DRC is among the worst in the world. While 80- 90% of the population is Christian, extremist groups such as the ADF have increased the intensity of their attacks, causing violence to steadily worsen throughout the country. Please join us in praying for our brothers and sisters in the DRC, for the end of such heinous acts of violence, and for the souls of those who perpetrate them.
Sources:persecution
Sixth-grader shoots classmates in US; 3 people were injured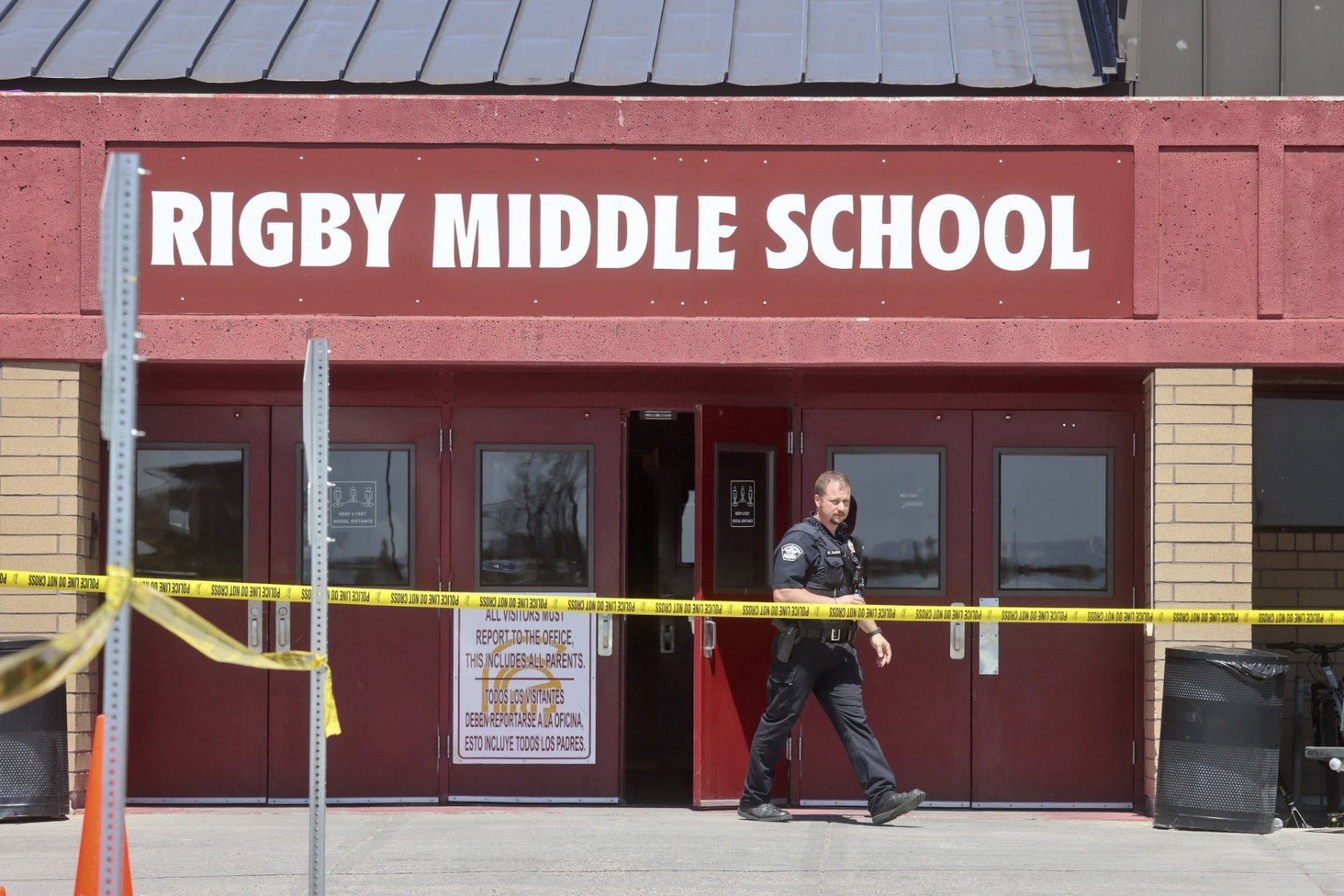 Three people, including two students, were shot Thursday at an Idaho middle school, according to officials.
At a press conference, Jefferson County Sheriff Steve Anderson said the suspect is a sixth-grade girl from Idaho Falls who is a student at Rigby Middle School, where the shooting took place. Initial reports had incorrectly identified the suspect as male.
Anderson said the unnamed student allegedly drew a handgun from her backpack and shot three people — one inside and two outside — before a teacher disarmed her.
The suspect is in custody at the Jefferson County Sheriff's Office and may be charged with attempted murder pending results of the investigation, according to Mark Taylor the county's prosecuting attorney.
The shooting victims were struck in their extremities and are expected to survive, but may require surgery, officials said
Three ambulances initially responded to Rigby Middle School after authorities learned of the shooting about 9:15 a.m. MT, Idaho Falls Fire Department spokeswoman Kerry Hammon said.
Authorities took the injured to Eastern Idaho Regional Medical Center, where they were listed as stable.
"Today we had the worst nightmare a school district could encounter. We had a school shooting here at Rigby Middle School," Jefferson School District Superintendent Chad Martin said in a statement. "What we know so far is the shooter has been apprehended. There is no further threat to the students."
"I am praying for the lives and safety of those involved in today's tragic events," Idaho Gov. Brad Little tweeted. "Thank you to our law enforcement agencies and school leaders for their efforts in responding to the incident. I am staying updated on the situation."
Nine babies in a single birth, this miracle of the extreme
Bamako: A mother who miraculously gave birth to nine children in a single delivery to the scientific world Halima Sisse, 25, gave birth to nine children. A native of Mali, an African country, she gave birth to nine babies by caesarean section. Rarely, nine babies are born in a single birth.
Even with so many babies in the womb, it is common for many babies to die before they are fully grown. A scan of Halima's pregnancy revealed that she had seven babies in her womb. Doctors said special care was needed as this was a rarity. Halima was then flown to Morocco.
However, Halima gave birth to 9 children, including 2 babies who were not even seen on the scans, even when doctors gave birth. Halima gave birth to five girls and four boys, all of whom are healthy, Malian Health Minister Fanta Cibi said.
He added that the girl and children would be returned only after a few weeks.