BBC channel banned in China
Chinese authorities have banned BBC World News from broadcasting in the country, a step that the UK government warned would "damage China's reputation in the eyes of the world".
Beijing has condemned recent BBC reports on the Covid-19 pandemic in the country and on claims of forced labour and sexual abuse in the Xinjiang region, home to Uighur Muslims.
The ban comes a week after the British media watchdog Ofcom withdrew the licence for China Global Television Network (CGTN), the country's English-language satellite news channel, to broadcast in the UK.
The regulator cited links between the network's editorial policy and China's ruling Communist Party. Political bodies are banned by UK law from controlling licence-holders.
The Chinese foreign ministry had signalled it might retaliate, with a spokesperson saying the next day that Ofcom had acted on "political grounds based on ideological bias".
Now Beijing's National Radio and Television Administration says BBC World News's coverage of China has "seriously violated" requirements that news reporting be true and impartial, and that it has undermined China's national interests and ethnic solidarity.
The BBC is generally viewable in China only in some hotels, businesses and residential compounds for foreigners.
Two Reuters journalists in China said the channel had gone blank on their screens.
Dominic Raab, the foreign secretary, branded the move "an unacceptable curtailing of media freedom".
"China has some of the most severe restrictions on media & internet freedoms across the globe, & this latest step will only damage China's reputation in the eyes of the world," he tweeted.
Beijing's broadcast administration added that the BBC's application to air for another year would not be accepted.
The BBC said it was disappointed by China's decision, and that it reported from around the world fairly and impartially.
Losing its British broadcasting licence was a major setback for CGTN. The channel, which has a European operations hub in west London, is part of Beijing's push to expand China's soft power and improve its image abroad.
Sixth-grader shoots classmates in US; 3 people were injured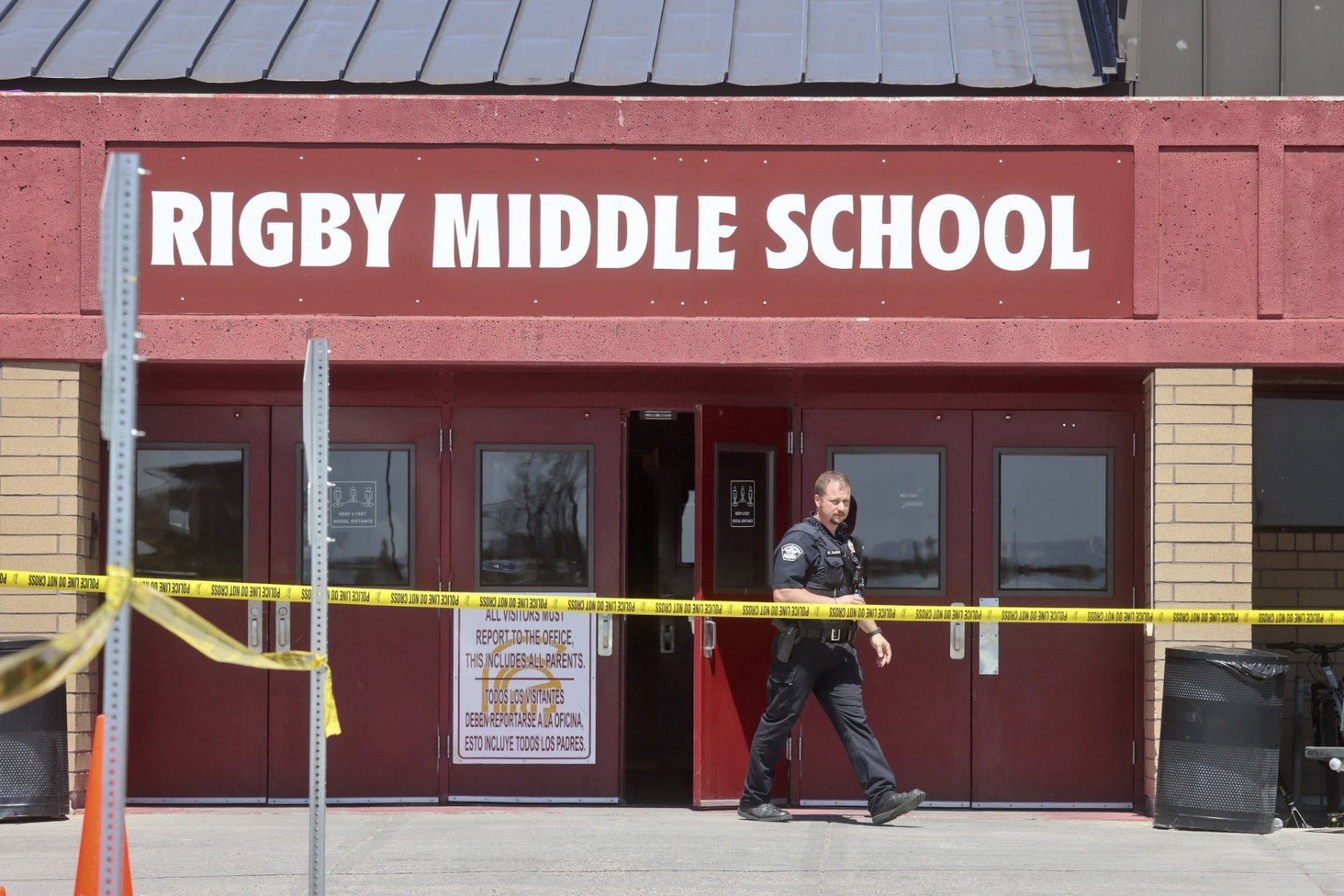 Three people, including two students, were shot Thursday at an Idaho middle school, according to officials.
At a press conference, Jefferson County Sheriff Steve Anderson said the suspect is a sixth-grade girl from Idaho Falls who is a student at Rigby Middle School, where the shooting took place. Initial reports had incorrectly identified the suspect as male.
Anderson said the unnamed student allegedly drew a handgun from her backpack and shot three people — one inside and two outside — before a teacher disarmed her.
The suspect is in custody at the Jefferson County Sheriff's Office and may be charged with attempted murder pending results of the investigation, according to Mark Taylor the county's prosecuting attorney.
The shooting victims were struck in their extremities and are expected to survive, but may require surgery, officials said
Three ambulances initially responded to Rigby Middle School after authorities learned of the shooting about 9:15 a.m. MT, Idaho Falls Fire Department spokeswoman Kerry Hammon said.
Authorities took the injured to Eastern Idaho Regional Medical Center, where they were listed as stable.
"Today we had the worst nightmare a school district could encounter. We had a school shooting here at Rigby Middle School," Jefferson School District Superintendent Chad Martin said in a statement. "What we know so far is the shooter has been apprehended. There is no further threat to the students."
"I am praying for the lives and safety of those involved in today's tragic events," Idaho Gov. Brad Little tweeted. "Thank you to our law enforcement agencies and school leaders for their efforts in responding to the incident. I am staying updated on the situation."
Nine babies in a single birth, this miracle of the extreme
Bamako: A mother who miraculously gave birth to nine children in a single delivery to the scientific world Halima Sisse, 25, gave birth to nine children. A native of Mali, an African country, she gave birth to nine babies by caesarean section. Rarely, nine babies are born in a single birth.
Even with so many babies in the womb, it is common for many babies to die before they are fully grown. A scan of Halima's pregnancy revealed that she had seven babies in her womb. Doctors said special care was needed as this was a rarity. Halima was then flown to Morocco.
However, Halima gave birth to 9 children, including 2 babies who were not even seen on the scans, even when doctors gave birth. Halima gave birth to five girls and four boys, all of whom are healthy, Malian Health Minister Fanta Cibi said.
He added that the girl and children would be returned only after a few weeks.