Christ is the reason for the incredible victory: McDowell, the NASCAR winner, publicly confessed his faith
Entering Sunday's NASCAR season-opening Daytona 500 — the "Great American Race" — driver Michael McDowell was a 100-1 underdog. After the race, which ended shortly after midnight in Florida thanks to two fiery crashes on either side of a rain delay that lasted nearly six hours, it was McDowell celebrating in victory lane.
The win marked his first in the Cup Series after only four top-five finishes in 357 previous Cup Series starts during his first 13 seasons.
"I just can't believe it," McDowell said on the track immediately following the race. "I've just got to thank God. So many years just grinding it out and hoping for an opportunity like this."
In the No. 34 car for Front Row Motorsports, McDowell was involved in the first crash on lap 15, but his car didn't sustain enough damage to slow him down. He was third on the final lap when the two leading cars collided, causing another massive crash. McDowell emerged as the leader, and he held on to win. The final lap was the only lap he led.
During his press conference following the race, McDowell was asked if winning this race matches the dream.
"It does, but whether I win this race or not, it's not what defines you," he said. "It's unbelievable and I'm so thankful, but I'm thankful to have a happy, healthy family and a beautiful wife and a great family. Not everybody makes it to victory lane and for 14 years I didn't, so just to be here now is just so amazing."
It was Joey Logano who held the lead down the final stretch of the final lap, but his Team Penske teammate Brad Keselowski tried to pass on the inside, and instead caused both to spin out. Logano was upset that he didn't win the famed Daytona 500, but he was happy for McDowell.
"I feel like we had a great shot being where we were and leading on the last lap, but if we couldn't win I'm really happy to see McDowell win this thing," Logano told FOX. "He's a great guy, a great person, a good leader in life and has helped me a lot in my life, so it's very cool to see him win the Daytona 500."
McDowell's win also essentially secures him a spot in the playoffs this fall for the first time in his career. For the 36-year-old McDowell, his success to begin 2021 is a sweet reward for his countless hours of work without a win to show for it.
"There's been lots of years where I was wondering what the heck am I doing and why am I doing it? I always knew if I just kept grinding that one day everything will line up and go right," McDowell said after the race.
He later expounded, saying, "When you show up to the race track, and you know that you're — I don't even know how to say it — you're just in the way, taking up space, it's hard to do that year after year and week after week. So you've got to have a bigger purpose than that. For me, it was knowing that I would get an opportunity eventually."
McDowell told the Sports Spectrum Podcast in early 2019 that he has relied on his faith in God throughout his career, and he wants others to know about the love of Jesus too.
"I'm passionate about people coming to know Christ," McDowell said. "Part of that is just a realization that you're either alive in Christ or you're dead. There's no in-between."
McDowell explained that he did not grow up learning about Christianity. When some of his racing mentors introduced him to the faith, it was unlike anything he'd encountered before. Soon after, McDowell sustained a horrific accident in qualifying at the 2008 Samsung 500 in which his car slammed against the wall before barrel-rolling to a stop. Amazingly, McDowell walked away from the wreckage unscathed and went on to race that weekend.
Through his brush with death, God revealed to McDowell the true power of the racing platform he'd been given.
"Once I fully surrendered, I realized that I love speaking and I love talking with people," he said on the podcast, "and if I'm going to do that, then I need to be doing it, 1) to glorify God, and 2) to lead people to Christ. … That area between your feet, that's your mission field."
In 2014, McDowell also spoke with Sports Spectrum about his faith, how he sees his position in NASCAR and what he feels God is calling him to:Now with a Daytona 500 victory to his name, McDowell will try to win again at NASCAR's next scheduled race, the O'Reilly Auto Parts 253 at Daytona on Feb. 21 at 3 p.m. ET.

T20 World Cup likely to be shifted from India to UAE
he Board of Control for Cricket in India (BCCI) has kept UAE as a backup venue for the T20 World Cup – scheduled in India between October 18-November 15 – if the pandemic situation does not improve in the country. India reported 379,257 new infections and 3645 new deaths on Thursday as that country's health crises worsened.
Dhiraj Malhotra, the general manager for game development of the BCCI – who is also a tournament director – told the BBC : "So, I'm doing everything we can to make sure it happens (in India)…"
"We will be doing normal scenario, and worst case scenario, so with all that we're talking to the ICC at the moment," he added.
Asked which country would host the event if it did not go ahead in India, Malhotra said, "It would be the UAE. We're hoping again that it would be done by the BCCI. So, we'll take the tournament there, but it'll still be done by the BCCI."
An International Cricket Council (ICC) spokesperson told Sportstar: "It's too early to make a call. We are monitoring the situation and are in contact with the BCCI."
A few office bearers also indicated that efforts are on to host the tournament in a cluster-caravan format similar to the Indian Premier League. "We have shortlisted nine venues and there is a possibility that we will have to cut down the number of venues to four or five. But yes, it would all depend on how the situation is then. As of now, we are not thinking of shifting the tournament elsewhere," the official said.
"It is an ICC event and they will have to take the final call," the official said. "The tournament is still six months away and with the vaccination drive going up, we are still confident of hosting the tournament at home."
A decision is expected in the ICC meeting in June.
FIFA Council approves Arab Cup Qatar 2021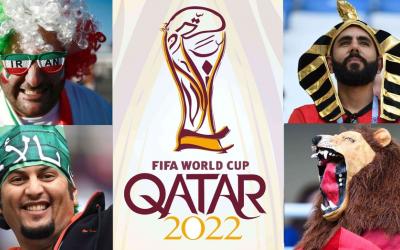 FIFA Council on Friday approved the competition regulations for the FIFA Arab Cup 2021, which will be held in Qatar from December 1 to 18 this year. At a meeting held via videoconference, FIFA Council chaired by president Gianni Infantino also confirmed the match schedule and draw procedure for the competition, which will be played by 22 national teams from the Arab region
The 22 participating teams are: Qatar, Algeria, Bahrain, Comoros, Djibouti, Egypt, Iraq, Jordan, Kuwait, Lebanon, Libya, Mauritania, Morocco, Oman, Palestine, Saudi Arabia, Somalia, Sudan, Syria, Tunisia, United Arab Emirates and Yemen.
The 16 teams that take part in the final stage will be split into four groups, with the top two from each qualifying for the quarter-finals. A total of 32 matches will be held over 18 days.
The tournament will be delivered by FIFA, the Qatar Football Association, the Supreme Committee for Delivery & Legacy and the FIFA World Cup Qatar 2022 LLC.
Seen as a vital opportunity to test operations and facilities ahead of Qatar 2022, the tournament will take place in the same timeslot as the FIFA World Cup. The finals of both the FIFA Arab Cup and FIFA World Cup will take place exactly one year apart – each on 18 December, Qatar National Day, which is a public holiday.
During his visit to Qatar in November last year, Infantino had praised Qatar's preparation for the World Cup, highlighting that he expects the FIFA Arab Cup to unite millions of fans from all the Arab region.
He added that it is a great opportunity for teams to play in the World Cup 2020 stadiums and that FIFA is "looking forward to seeing the region's best teams battle it out to see which nation will become champion."
"Through football, this tournament will unite over 450 million people from across the region, and we are confident that the FIFA Arab Cup will help to build excitement across the region as we edge ever nearer to hosting the first FIFA World Cup in the Middle East and Arab world in 2022," Infantino said during a visit to Lusail Stadium, which will host the world cup final.
Meanwhile, FIFA expects to hit its four-year revenue target of $6.44bn up to the 2022 World Cup in Qatar despite the coronavirus pandemic. Total spending of $1.04bn in 2020 included $270mn in grants to football bodies worldwide as part of a COVID-19 relief plan, FIFA's annual financial report said. It also included a $10 million donation to the World Health Organization.
FIFA again awarded its president Infantino a $1mn annual bonus to raise his overall pre-tax pay above $3mn in 2020, matching his 2019 income.
FIFA gets most of its money from the four-yearly men's World Cup, and said it already sealed 92% of its income target from broadcasting rights. Fewer sponsor slots for the 2022 World Cup have been sold compared to the same stage before previous editions of the tournament.