Tanzanian President John Magufali has dies aged 61
He died on Wednesday from heart complications at a hospital in Dar es Salaam, Samia Suluhu Hassan said in an address on state television.
Mr Magufuli had not been seen in public for more than two weeks, and rumours had been circulating about his health.
Opposition politicians said last week that he had contracted Covid-19, but this has not been confirmed.
Mr Magufuli was one of Africa's most prominent coronavirus sceptics, and called for prayers and herbal-infused steam therapy to counter the virus.
"It is with deep regret that I inform you that today… we lost our brave leader, the president of the Republic of Tanzania, John Pombe Magufuli," Vice-President Hassan said in the announcement.
She said there would be 14 days of national mourning and flags would fly at half mast.
According to Tanzania's constitution, Ms Hassan will be sworn in as the new president within 24 hours and should serve the remainder of Mr Magufuli's five-year term which he began last year.
Mr Magufuli was last seen in public on 27 February, but Prime Minister Kassim Majaliwa insisted last week that the president was "healthy and working hard".
He blamed the rumours of the president's ill-health on "hateful" Tanzanians living abroad.
But opposition leader Tundu Lissu told the BBC that his sources had told him Mr Magufuli was being treated in hospital for coronavirus in Kenya.
When Covid-19 arrived in Tanzania, Mr Magufuli called on people to go to churches and mosques to pray. "Coronavirus, which is a devil, cannot survive in the body of Christ… It will burn instantly," he said.
He declared Tanzania "Covid-19 free" last June, saying the virus had been eradicated by three days of national prayer.
He also mocked the efficacy of masks, expressed doubts about testing, and teased neighbouring countries which imposed health measures to curb the virus.
"Countries in Africa will be coming here to buy food in the years to come… they will be suffering because of shutting down their economy," he said, according to the Associated Press.
Tanzania has not published details of its coronavirus cases since May, and the government has refused to purchase vaccines.
On Monday, police said they had arrested four people on suspicion of spreading rumours on social media that the president was ill.
"To spread rumours that he's sick smacks of hate," Mr Majaliwa said at the time.
Sixth-grader shoots classmates in US; 3 people were injured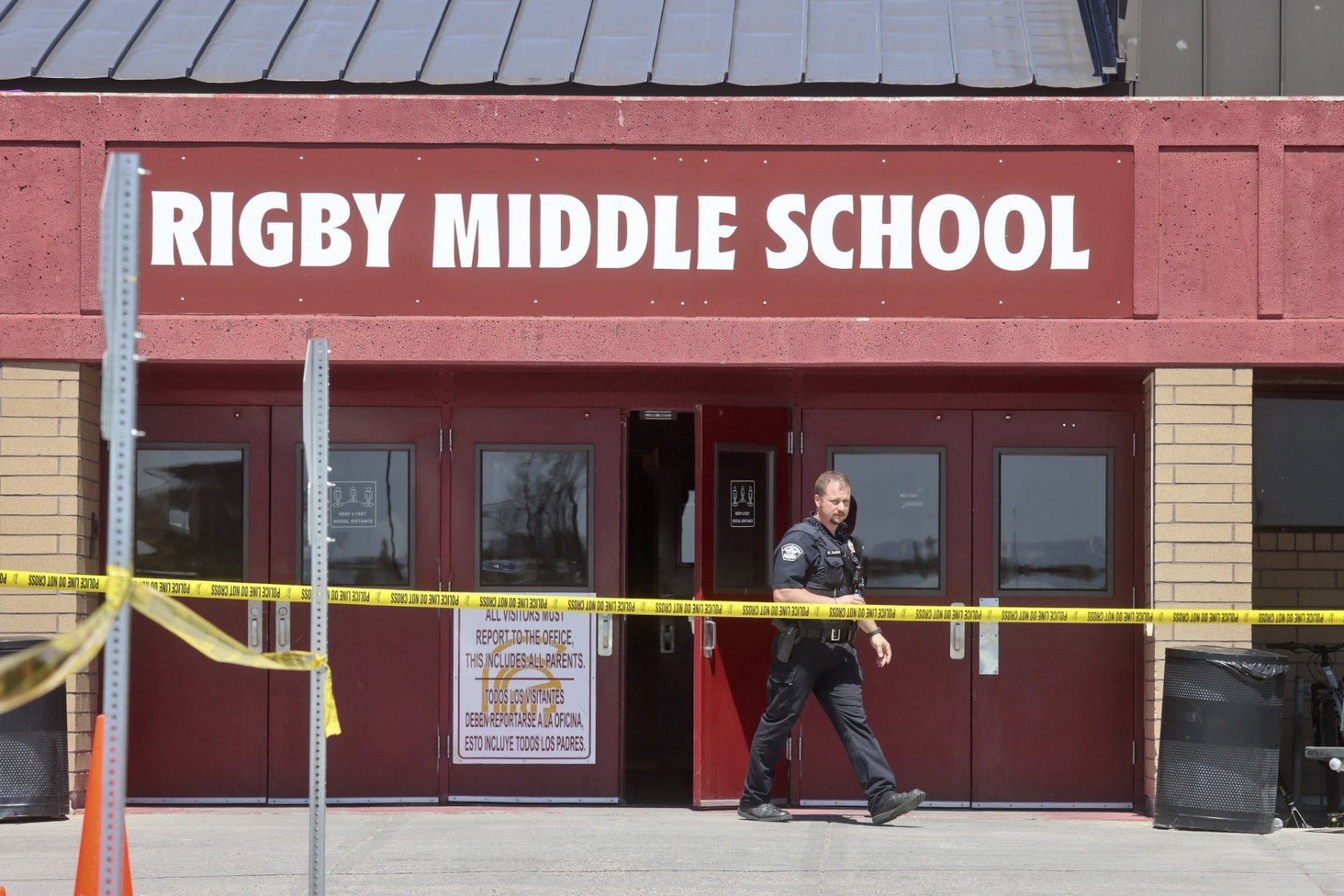 Three people, including two students, were shot Thursday at an Idaho middle school, according to officials.
At a press conference, Jefferson County Sheriff Steve Anderson said the suspect is a sixth-grade girl from Idaho Falls who is a student at Rigby Middle School, where the shooting took place. Initial reports had incorrectly identified the suspect as male.
Anderson said the unnamed student allegedly drew a handgun from her backpack and shot three people — one inside and two outside — before a teacher disarmed her.
The suspect is in custody at the Jefferson County Sheriff's Office and may be charged with attempted murder pending results of the investigation, according to Mark Taylor the county's prosecuting attorney.
The shooting victims were struck in their extremities and are expected to survive, but may require surgery, officials said
Three ambulances initially responded to Rigby Middle School after authorities learned of the shooting about 9:15 a.m. MT, Idaho Falls Fire Department spokeswoman Kerry Hammon said.
Authorities took the injured to Eastern Idaho Regional Medical Center, where they were listed as stable.
"Today we had the worst nightmare a school district could encounter. We had a school shooting here at Rigby Middle School," Jefferson School District Superintendent Chad Martin said in a statement. "What we know so far is the shooter has been apprehended. There is no further threat to the students."
"I am praying for the lives and safety of those involved in today's tragic events," Idaho Gov. Brad Little tweeted. "Thank you to our law enforcement agencies and school leaders for their efforts in responding to the incident. I am staying updated on the situation."
Nine babies in a single birth, this miracle of the extreme
Bamako: A mother who miraculously gave birth to nine children in a single delivery to the scientific world Halima Sisse, 25, gave birth to nine children. A native of Mali, an African country, she gave birth to nine babies by caesarean section. Rarely, nine babies are born in a single birth.
Even with so many babies in the womb, it is common for many babies to die before they are fully grown. A scan of Halima's pregnancy revealed that she had seven babies in her womb. Doctors said special care was needed as this was a rarity. Halima was then flown to Morocco.
However, Halima gave birth to 9 children, including 2 babies who were not even seen on the scans, even when doctors gave birth. Halima gave birth to five girls and four boys, all of whom are healthy, Malian Health Minister Fanta Cibi said.
He added that the girl and children would be returned only after a few weeks.