Two Christian Nurses in Pakistan Falsely Accused of Blasphemy by Muslim Coworker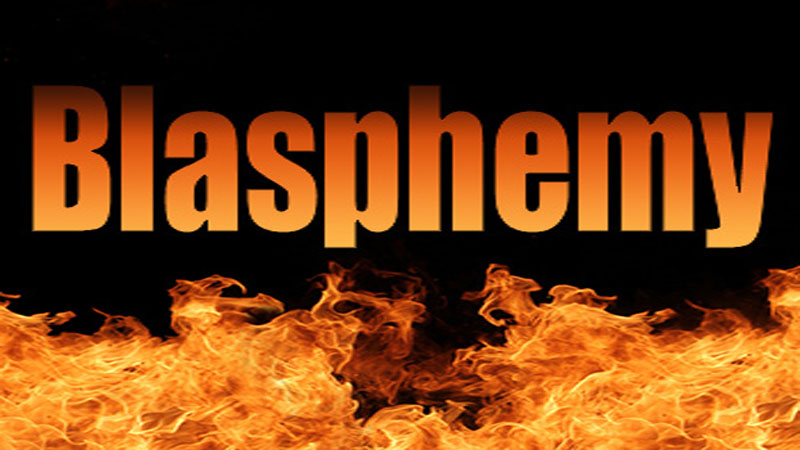 International Christian Concern (ICC) has learned that two Christian nurses in Pakistan have been formally accused of committing blasphemy against Islam. According to local sources, the Christians were accused by a Muslim coworker of desecrating wall hangings that contained Quranic verses.
On April 9, Mariyum Lal and Newsh Arooj, two Christian nurses working at Civil Hospital in Faisalabad, were falsely accused of committing blasphemy. Local sources report that Lal was directed to remove old wall hangings and stickers from a wall by Rukhsana, a senior nurse at the hospital. Following Rukhsana's instructions, Lal removed the wall-hangings and stickers.
Rukhsana, who reportedly holds a grudge against Lal, provoked other Muslim staffers at Civil Hospital by claiming Lal desecrated wall hangings that contained Quranic verses. In response, a Muslim staffer at the hospital's pharmacy, named Waqas, attacked Lal with a knife as she was attending a patient in the hospital's medical ward. Lal received several injuries to her arm but survived the attack.
The false blasphemy allegation against Lal soon spread to the broader community and a mob of enraged Muslims staged a protest outside of Civil Hospital. Members of the mob demanded Lal be arrested and hanged for committing blasphemy.
"This is an alarming situation for the weaker segments of society," Asif Munawar, a member of the Ministry of Human Rights and Minority Affairs Punjab, told ICC. "This is the second case within three months where a nurse is being accused of committing blasphemy."
"The authorities must take notice of these practices," Munawar continued. "Mariyum Lal must be protected in police custody for a fair investigation to take place."
Police registered a First Information Report (FIR # 347/21) in connection with the blasphemy allegation. According to the FIR, Mariyum Lal and Newsh Arooj are both accused of violating Pakistan's blasphemy laws under Section 295-B.
In Pakistan, false accusations of blasphemy are widespread and often motivated by personal vendettas or religious hatred. Accusations are highly inflammatory and have the potential to spark mob lynchings, vigilante murders, and mass protests.
Since Pakistan added Section 295-B and 295-C to the country's blasphemy laws in 1987, the number of blasphemy accusations have skyrocketed. Between 1987 and 2017, 1,534 individuals in Pakistan have been accused of blasphemy. Out of that 1,534, 829 accusations (54%), were made against religious minorities. With Christians only making up 1.6% of Pakistan's total population, the 238 accusations (15.5%) made against Christians is highly disproportionate.
ICC's Regional Manager, William Stark, said, "We here at International Christian Concern condemn the false blasphemy accusation that has been leveled against Mariyum Lal and Newsh Arooj. In Pakistan, blasphemy allegations ruin the lives of the accused, even if proved to be false. We call on Pakistani authorities to thoroughly and fairly investigate this false allegation and bring the false accuser to justice. Pakistan's blasphemy laws must no longer be allowed to settle personal scores or incite religious hatred. Too often these laws have been a tool in the hands of extremists seeking to stir up religiously motivated violence against minorities."
Sources:persecution
Sixth-grader shoots classmates in US; 3 people were injured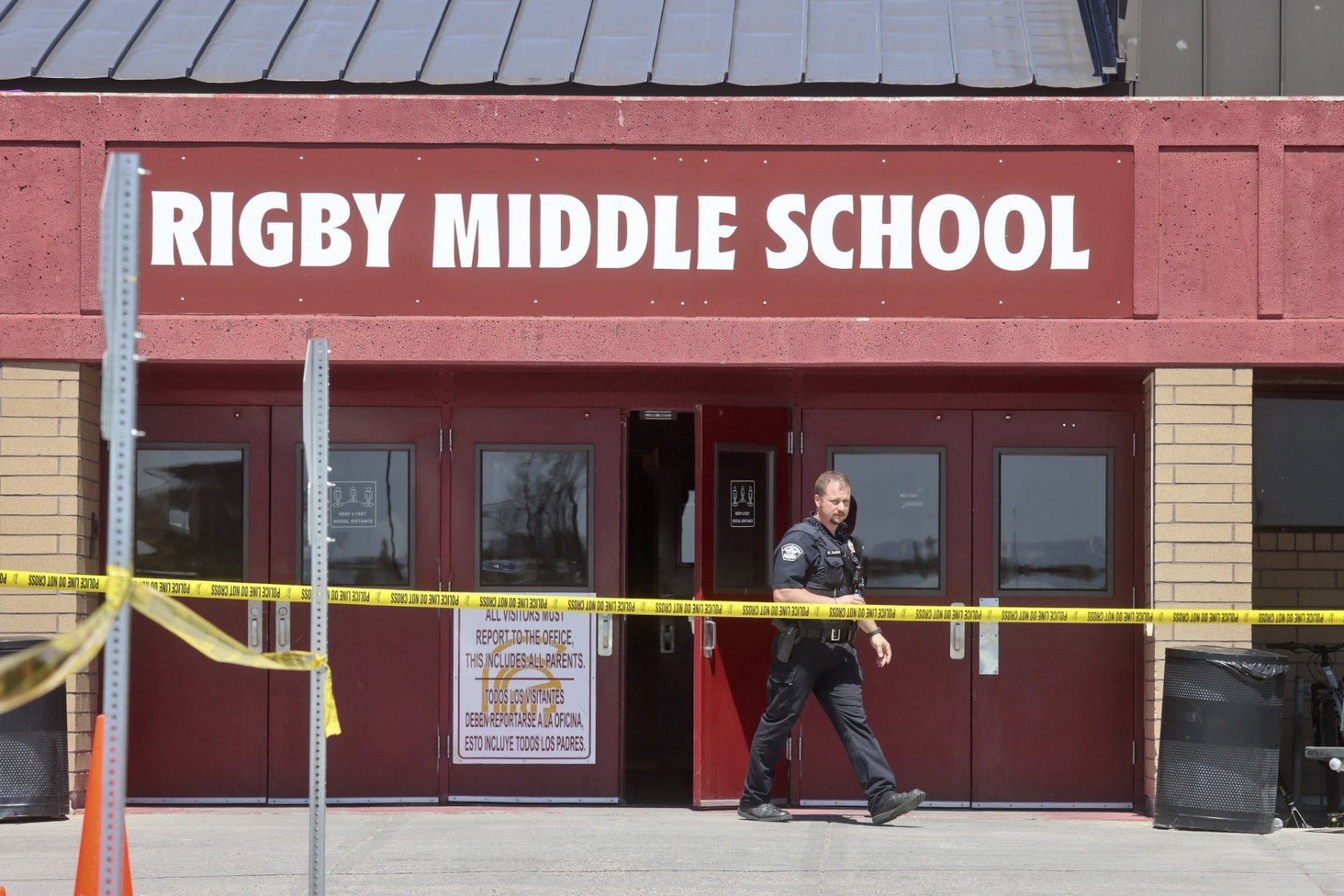 Three people, including two students, were shot Thursday at an Idaho middle school, according to officials.
At a press conference, Jefferson County Sheriff Steve Anderson said the suspect is a sixth-grade girl from Idaho Falls who is a student at Rigby Middle School, where the shooting took place. Initial reports had incorrectly identified the suspect as male.
Anderson said the unnamed student allegedly drew a handgun from her backpack and shot three people — one inside and two outside — before a teacher disarmed her.
The suspect is in custody at the Jefferson County Sheriff's Office and may be charged with attempted murder pending results of the investigation, according to Mark Taylor the county's prosecuting attorney.
The shooting victims were struck in their extremities and are expected to survive, but may require surgery, officials said
Three ambulances initially responded to Rigby Middle School after authorities learned of the shooting about 9:15 a.m. MT, Idaho Falls Fire Department spokeswoman Kerry Hammon said.
Authorities took the injured to Eastern Idaho Regional Medical Center, where they were listed as stable.
"Today we had the worst nightmare a school district could encounter. We had a school shooting here at Rigby Middle School," Jefferson School District Superintendent Chad Martin said in a statement. "What we know so far is the shooter has been apprehended. There is no further threat to the students."
"I am praying for the lives and safety of those involved in today's tragic events," Idaho Gov. Brad Little tweeted. "Thank you to our law enforcement agencies and school leaders for their efforts in responding to the incident. I am staying updated on the situation."
Nine babies in a single birth, this miracle of the extreme
Bamako: A mother who miraculously gave birth to nine children in a single delivery to the scientific world Halima Sisse, 25, gave birth to nine children. A native of Mali, an African country, she gave birth to nine babies by caesarean section. Rarely, nine babies are born in a single birth.
Even with so many babies in the womb, it is common for many babies to die before they are fully grown. A scan of Halima's pregnancy revealed that she had seven babies in her womb. Doctors said special care was needed as this was a rarity. Halima was then flown to Morocco.
However, Halima gave birth to 9 children, including 2 babies who were not even seen on the scans, even when doctors gave birth. Halima gave birth to five girls and four boys, all of whom are healthy, Malian Health Minister Fanta Cibi said.
He added that the girl and children would be returned only after a few weeks.