Young Christian Woman Missing After Arrest in Egypt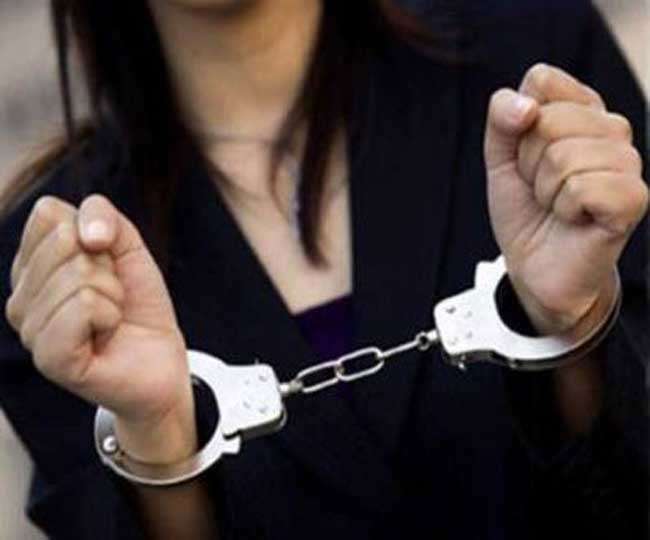 International Christian Concern (ICC) has learned that on August 26, 2021, a 17-year-old Christian woman was detained by Egyptian police as she was leaving a Cairo church. Upon the last communication with her, she was able to confirm her arrest. However, her current status and health condition remain unknown.
The young woman is a Christian convert from Islam, something which she had successfully kept secret from her family for a number of years, with only an atheist relative knowing. He advised her to leave Egypt for her own safety. She successfully applied to a university in Texas and was awarded the Presidential Scholarship, worth $22,000.00 per year, along with other smaller scholarships. She was working through the American Embassy in Cairo to plan her travel.
The reason for her arrest is unclear, but it occurred as she was leaving the church to visit the American Embassy. It is possible that her family discovered her plan to leave the country, and her conversion to Christianity, and called the police. Muslim converts are frequently threatened by their family members and detained by the Egyptian authorities, making their situation particularly perilous.
A partner shared with ICC, "They had taken everything from her, including any money she had. We had been in communication with her up until a few minutes before this. We waited and waited to hear from her, but there was no word. We did not know what to think or how to find her. Several hours later, we received messages from her on a phone borrowed from a fellow prisoner. We knew it was her because she said things only she would know. That is how we found out about her arrest."
"That is the last we know of her. We are terribly concerned for her safety now and in the future. Any help is greatly appreciated," continued the partner.
An individual connected with the case shared, "Her phone is still off. So we have no idea where she is or if she is safe. Since I tried to FaceTime her to see that she was actually the one we were communicating with, and that she was physically okay, her phone has been off. Egypt is a police and intelligence state that has special interests like the mafia and is characterized by false reports that are far from true, fabricating facts and fabricating accusations."
The United States Commission on International Religious Freedom said in the 2021 Report, "Egypt's constitution identifies Islam as the state religion and the principles of Shari'a as the primary source of legislation. While Article 64 states that 'freedom of belief is absolute,' only Muslims, Christians, and Jews can practice their religion publicly and build places of worship." Conversion from Islam to another religion is not tolerated.
Claire Evans, ICC's Regional Manager for the Middle East, said, "We are extremely worried for the welfare of this young woman, whose whole future stands ahead of her. An Egyptian prison is already a traumatic experience, particularly so for women and converts to Christianity. We urge the authorities to promptly release her so that she can step into that future which every human deserves a chance to pursue. A future full of opportunities to safely practice their faith in safety."
Taliban are carrying out mass executions, says Christian missionary helping Afghans
Less than a month after the U.S. troops withdrew troops from Afghanistan, the Taliban have started arresting, and in some instances executing, people they perceive as their enemies. Recent photos and video suggest they're killing as many as 30 to 40 at a time, Christian missionary David Eubank, a former U.S. Army Special Forces and Ranger officer, said in a media interview.
The way the United States pulled out is "dishonorable, and a horrible breaking of promises … and leaving thousands of people behind that we promised we'd take out with us including American citizens," Eubank, who is from Free Burma Rangers and provides humanitarian services in war-torn areas, told CBN News.
In some instances, the pull-out has been "cowardly," he continued, speaking from Tajikistan, which neighbors Afghanistan and where many Afghans are arriving after fleeing the Taliban.
"Taliban are hunting down people right now, trying to get all the names of anyone they perceive as an enemy," Eubank said, adding that the enemies include "people who work with the U.S. government, people who are with other governments, people who work with non-governmental organizations they don't agree with."
Eubank, who is in Tajikistan to help Afghans, also said that "many have been executed. … I've seen recent photos of 30 to 40 people [being executed]."
Eubank clarified that he doesn't know the scale of the killings or the arrests, "but I believe it's countrywide now."
The Taliban are allowing American citizens who have identity cards to escape, he continued, adding that "anyone who doesn't have papers, anyone they perceive as an enemy, they are going to arrest them, and, in many cases, execute them."
The people in Afghanistan "are in terror," Eubank added.
According to its website, Free Burma Rangers have helped 1.5 million displaced persons to date who would have otherwise died.
In an interview with The Christian Post last year, Eubank shared: "I am motivated by what Jesus does for me and want to share His love and encourage people to follow Him. We are not to be led by comfort, fear or pride, but go in the love God gives us. We go into areas of direct combat to save lives and share love."
Following the drawing down of U.S. troops in Afghanistan, the Taliban quickly seized control of much of the country, taking the capital Kabul last month and forcing the government to flee.
The U.S.-based persecution watchdog International Christian Concern warned last week that as the Taliban is cracking down on protests and journalists, concerns are also being raised among religious minorities of increased oppression and persecution because the Taliban have promised strict enforcement of Sharia law.
Almost all Afghan Christians — estimated to be between 8,000 and 12,000 — are converts from Islam and remain largely closeted and hidden from the public eye due to severe persecution.
"Their status as converts makes Afghan Christians direct targets for persecution by both extremist groups and society in general," ICC reports. "In Afghanistan, leaving Islam is considered extremely shameful and converts can face dire consequences if their conversion is discovered."
Sources:Christian Post
ICC report on religious persecution of Christians in China over the past year
International Christian Concern (ICC) has just published a new report on persecution in China. In it, ICC lists and analyzes over 100 incidents of Christian persecution between July 2020 and June 2021, a period marked by a significant campaign by the Chinese government to forcefully convert independent religious organizations into mechanisms of the Chinese Communist Party (CCP).
This forceful assimilation—also called Sinicization—has continued to intensify since it was introduced as part of the Four Requirements campaign launched in 2018. Since then, the government has only increased its attempts to use the Church for political purposes. It has gone as far as converting church buildings into propaganda centers and even regulating the content of sermons in order to promote communist party values.
Three-Self churches are part of the legal framework the CCP uses to systemically curb Christianity, including Catholicism. If a church is not registered as a state-sanctioned church, it is violating the law and the CCP can step in at any time to shut it down, prosecute individuals, and put enormous social pressure on attendees. As described in last year's report, registered churches are at the mercy of laws that were passed entirely in contradiction to the constitution and enforced by multiple departments, bureaus, and agencies using them to suppress house church activity.
A significant trend throughout the past year was church raids. In them, not only were churches shut down or demolished, but pastors and church attendees were often arrested. One example of a church raid was in September 2020, in Sichuan province, when China's Public Security Bureau of Nanbu deployed over 30 police officers to raid an underground Protestant house church, known as Sola Fide. When police arrived on the scene, they arrested 50 Sola Fide members. Throughout this process, the police tore down crosses and other Christian symbols and destroyed hymnals and Bibles.
With the intensified crackdown against churches, both state-vetted and underground, there is no longer a safe place to be a Christian in China. Almost every province in China has seen an increase in Christian persecution over the last year.
The Religious Affairs Bureau and the CCP have a single goal: to prevent religious influence from threatening their communist control.
Gina Goh, ICC's Regional Manager for Southeast Asia, said, "China tightening down on people of faith comes as no surprise to observers. What is concerning is the depth and width of persecution and that it continues to expand. From Xinjiang to Sichuan, from state-sanctioned groups to underground churches, from verbal threats to imprisonment, believers in China are constantly watched and persecuted, as documented in ICC's latest incident report. The international community should not appease Beijing and let it get away with its blatant disregard for human rights."