Indian Pastor Thought Dead Comes Back to Life After Savage Beating by Hindu Radicals
As Hindu radicals continue to wreak havoc on the Indian Christian population, one miraculous story of survival has emerged.
Pastor Tilak is known for his staggeringly effective evangelism ministry — having led some 40 families to Christ. Unfortunately, that put him in the crosshairs of the Naxalites, a Hindu communist insurgency group that wants to eradicate Christianity from India and a revolutionary rule in accordance with its Maoist ideals.
It wasn't long before the faithful follower of Jesus was captured by the violent group, before being mercilessly beaten," according to Open Doors USA. "Will you leave your Christian faith or not?" they asked him, offering to cease the punishment if he renounced his faith in Jesus.
"I cannot leave my faith … No," Tilak boldly replied.
And with that, it seemed that his faith had been sealed.
The attackers bound his arms and legs together, before savagely beating him with a large stick. Tilkak was then forced to crawl up a mountain path, hauling himself through stones and thorns, suffering cuts across his body.
As the beating continued, Pastor Tiklak could feel the strength draining out of his body. Eventually, he slumped to the ground, motionless and, by all accounts, dead.
Happy with their work, Tiklak's attackers tossed their victim's body into a ditch and stormed into the homes of local Christians to mock them. "See, as your Jesus was beaten and killed, so have we killed your pastor now," they snarled. "His body is in a ditch in the forest. Find him and bury him!"
So, a group of Christian families headed out to find their beloved pastor and bring him home for a dignified funeral. Eventually, they located him and carried his body back to their village, tears pouring down their faces.
Raised to life
As a large crowd gathered to view the body of their faithful pastor and mourn his passing, something extraordinary happened — Tiklak began to open his eyes.
Unfazed by the whole ordeal, Pastor Tiklak continues to engage in his ministry, which resulted in him receiving further threats from the Hindu extremists. Eventually, Tiklak was dragged out into the forest and threatened to kill his entire family if he did not leave the area immediately.
"I left the village with my family at once, as I had suffered extreme torture a year ago. I didn't want the same for my family," Tiklak explained.
Finding refuge in another village, Tiklak and his family were taken in by a kind man who offered for them to stay in his small hut. It wasn't much, but the family made it work. Still, Pastor Tiklak admitted that he was rather traumatized by his near-death experience, and was reluctant to share the gospel in the new town. "We are still in the process of healing," he added, noting that he had attended a seminar on being prepared for incidents of persecution.
"I learned in the seminar that we should not be disappointed as we are never forsaken," he said. "God always has a plan for us."
Do pray for this faithful pastor and his family!
Mob of Radicals Nearly Kill Pastor and Family in Northeast India
According to Morning Star News, a small mob of radical Hindu nationalists broke into the home of a Christian pastor in India's Bihar state in an attempt to kill the pastor and his family. Fortunately, the mob was driven away by local villagers before they could physically harm the pastor and his family.
The attack took place at 1 a.m. on Monday, October 28. According to Morning Star News, a mob of 10 to 15 radicals brandishing swords, bricks, and metal rods surrounded the home of Pastor Palathingal Joseph Johnson in the Rajasan area of Bihar's Vaishali District.
"Soon we heard the noise of glass breaking," Pastor Johnson told Morning Star News. "One team climbed the roof of our house, but they could not break open the roof to enter the house. So, they twisted the aluminum corrugated sheet and entered."
Pastor Johnson and his family, including his wife and four children, hid themselves in one of the home's two rooms. However, the door to that room did not have a lock, so Pastor Johnson and his wife had to use their bodies to block the radicals from entering and attacking.
Pastor Johnson calls to local police went unanswered, so he called a local Christian for help. Soon, 50 local villagers arrived on the scene and drove away the radicals.
"If the attackers had managed to come into the room where the family was hiding, we would be looking at a much worse situation," Pastor Gautam Kumar, a local activist and pastor, told Morning Star News. "I do not doubt that they would have killed the family."
The incident has been reported to local police and a First Information Report (FIR # 427/19) has been filed. However, no arrests have been made in regards to the incident.
Attacks on Christians and their places of worship in India continue to rise in both number and severity. Since the current, Bharatiya Janata Party (BJP) took power in May 2014, the number of documented incidents of Christian persecution has more than doubled.
Sources: Persecution
പ്രകോപനത്തിന് പ്രതികാരം: ആണ്‍സുഹൃത്തിന്റെ മുഖത്ത് 19-കാരി ആസിഡ് ഒഴിച്ചു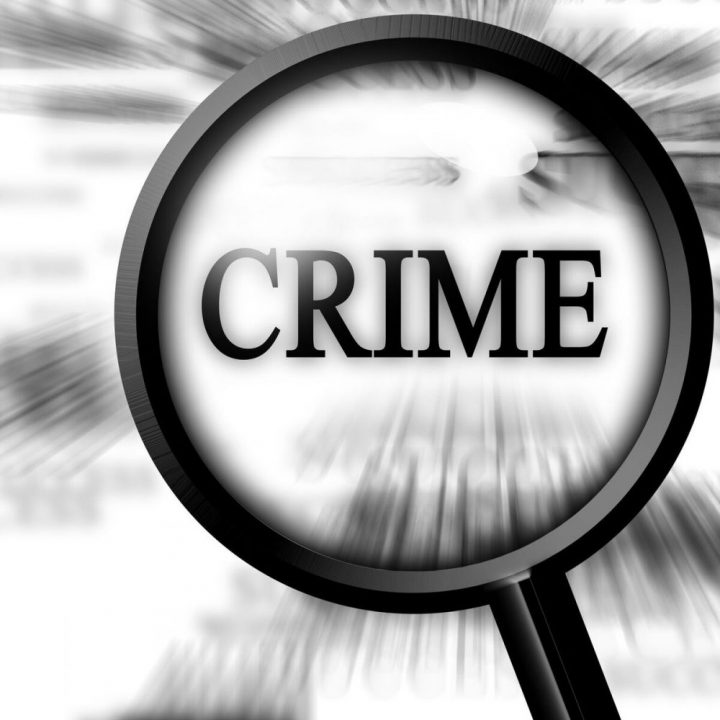 ആഗ്ര: രഹസ്യ ചിത്രങ്ങള്‍ പ്രചരിപ്പിക്കുമെന്ന് ഭീഷണിപ്പെടുത്തിയ ആണ്‍സുഹൃത്തിന്റെ മുഖത്ത് 19-കാരി ആസിഡ് ഒഴിച്ചു. അലിഗഡിലെ ജീവന്‍ഗഡ് പ്രദേശത്താണ് സംഭവം. യുവാവിന്റെ ബന്ധുക്കളുടെ പരാതിയില്‍ പെണ്‍കുട്ടിയെ പോലീസ് അറസ്റ്റ് ചെയ്തു.
വിവാഹത്തിന് തയാറായില്ലെങ്കില്‍ രഹസ്യചിത്രങ്ങള്‍ സമൂഹമാധ്യമങ്ങളില്‍ പ്രചരിപ്പിക്കുമെന്നു പറഞ്ഞ് യുവാവ് ഭീഷണിപ്പെടുത്തിയിരുന്നു. 'ഇതിന് പിന്നാലെയാണ് ഇങ്ങനെ ചെയ്യേണ്ടി വന്നതെന്നും പെണ്‍കുട്ടി പോലീസിന് മൊഴി നല്‍കി. അതേസമയം, മകനുമായി പെണ്‍കുട്ടി അടുപ്പത്തിലായിരുന്നെന്നും എന്നാല്‍ കുറച്ചു നാളുകള്‍ക്ക് മുന്പ് ഇരുവരും തമ്മില്‍ പിണങ്ങിയതായും യുവാവിന്റെ അമ്മ പറഞ്ഞു. മകനെ പെണ്‍കുട്ടി നിരന്തരം ഫോണില്‍ വിളിച്ച് ശല്യം ചെയ്തിരുന്നതായും അമ്മ വിശദമാക്കി.