Christian Preacher Shot Dead In Maharashtra
Pastor Munsi Deo Tando was abducted and murdered in cold blood near his village named Bhatpar, situated in the Bhamaragad Taluka of the Gadchiroli District in the Indian state of Maharashtra. The Pastor was conducting a prayer and fasting meeting on Friday, the 10th of July 2020 at 4 pm. He concluded the meeting at around 5:30 pm. "After the meeting, a group of people said to be Naxalites, came to his house. Six people in all, out of whom 3 were women. They caught hold of the 30-year-old Pastor and immediately bound his hands behind his back. They then seized him and took him around half a kilometre away from his home and shot him dead" said Pastor Vijay Kumar. "His body was later discovered at the same spot."
Persecution Relief spoke to Pastor Vijay Kumar who was at the hospital, 13 kms away from the village, where a Post mortem of Pastor Munsi's body was being conducted.
"The pastor and his family faced a lot of persecution in the village because of their Christian faith.
A few villagers did not approve of his Christian activities and openly opposed him. False allegations were made against him to the Naxalites." Said Pastor Vijay.
Pastor Munsi is survived by his wife Jaini and 3 young children who are currently in a state of shock. The local Christian community is in disbelief and saddened by the news.
This is the 3rd case of Christian persecution leading to murder in less than a month.
Samaru Madkami, a 14-year-old Christian boy was hacked to death by religious fanatics. This happened in a village named Kenduguda in Malkangiri, a district in the east-Indian state of Odisha. 3 years ago, he and his entire family adopted Christianity. Since then, the fanatics had been threatening to kill them and the rest of the Christians in the village. Even after the assassins were caught, they still boldly threatened to kill the other Christians in the village.
On account of his Christian faith, 27-year-old Kande Mudu was murdered by a group of religious fanatics who were armed with weapons in a village named Bari which is in Khunti, a district in the Indian state of Jharkhand. The fanatics broke into his home, attacked him and slit his throat. He and his family had adopted Christianity 4 years ago and had been harassed by local fanatics ever since. Bindu Mudu, his wife and his two daughters fled the village from fear of being attacked and their whereabouts are unknown. No arrests have been made thus far.
In the 1st Half of 2020, Persecution Relief recorded 293 cases of Christian Persecution. In 2019 alone, we recorded the maximum number of 527 cases compared to 447 cases in 2018, 440 in 2017 and 330 in 2016. From January 2016 to June 2020, Persecution Relief has recorded 2067 cases of Hate crimes against Christians in India.
The US Commission on International Religious Freedom (USCIRF) has downgraded India to the lowest ranking, 'Countries of Particular Concern'(CPC) In its 2020 report.
Sources:countercurrents
Christian Prayer Gathering Terrorized by Radicals in India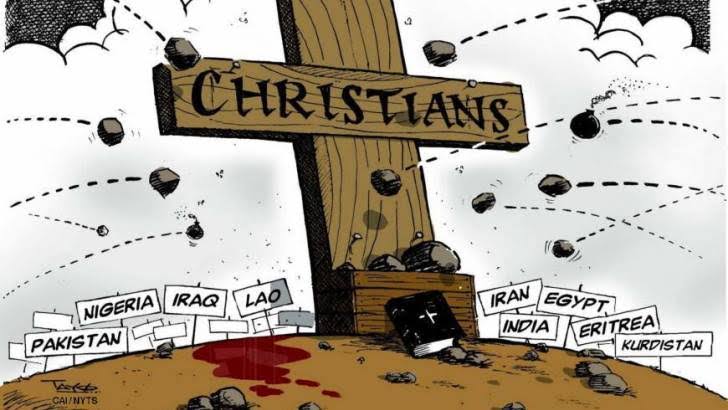 India– According to the Union of Catholic Asia News (UCAN), a Christian prayer gathering in India was recently terrorized by a group of radical Hindu nationalists. Reports claim the radicals falsely accused the Christians of conducting illegal religious conversions to justify their attack.
Yesterday, January 26, more than 100 radical Hindu nationalists broke into a Christian media center in Indore, a city located in India's Madhya Pradesh state, to terrorized Christians gathered for a prayer meeting. The radicals accused the Christians of violating Madhya Pradesh's newly enacted anti-conversion law as justification for their actions.
The Catholic authorities who own the Christian media center describe the incident as an attack on Christians peacefully gathered for prayers.
"We give our space in the center to different Christian denominations, including Pentecostal groups, for prayer meetings," Father Babu Joseph, the center's director, told UCAN. "On January 26 too, we gave it to a Pentecostal group for holding the prayer service."
While no Christians were injured in the incident, Father Joseph reports that many are shaken. The radicals shouted anti-Christian slogans and damaged several pieces of property as they terrorized the Christians gathered for prayer.
Police were notified of the incident and have registered charges against 15 people for trespass. An investigation into the incident has been launched.
On January 9, the state government of Madhya Pradesh enacted a new anti-conversion law which it touted as the most stringent in India. Since then, many radical Hindu nationalists have been encouraged to harass Christians and shut down their places of worship.
Sources:persecution
Fr. Stan Swamy was jailed for 100 days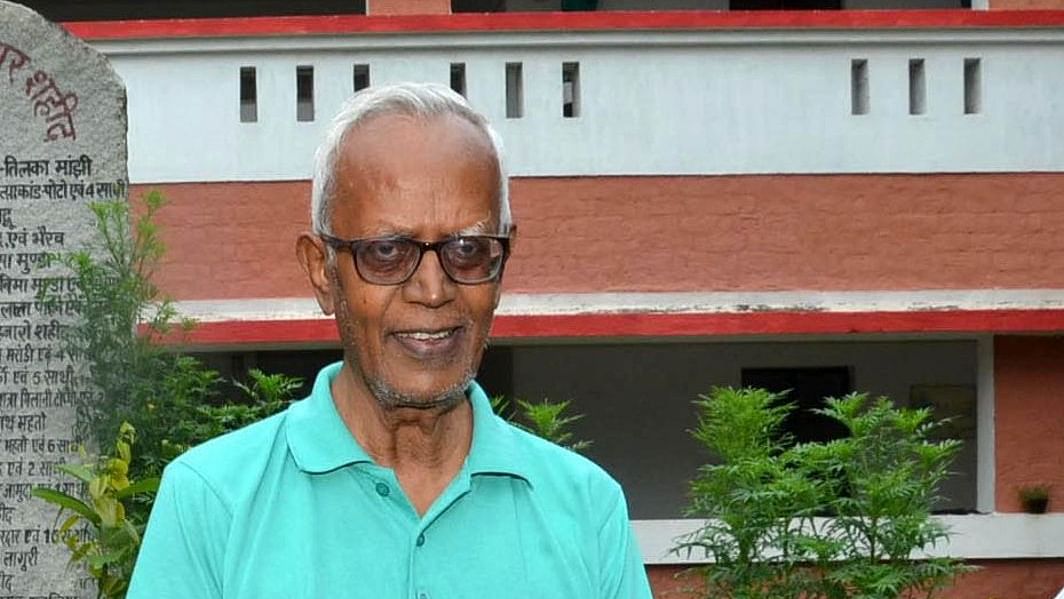 Jailed human rights activist Stan Swamy wrote to his acquaintances, expressing gratitude for the solidarity shown by people, to mark 100 days of him being in custody. "At times, news of such solidarity has given me immense strength and courage, especially when the only thing certain in prison is uncertainty," he wrote in a letter. "Life here is on a day-to-day basis."
Swamy, 83, sent the letter on January 22 to a few of his friends, supporters and the non-government body National Confederation of Human Rights Organisations, according to The Telegraph. The content of the letter was shared on the Twitter handle of Social Justice and Ecology Secretariat.
The activist, who was arrested on October 8, in connection to the Bhima Koregaon case, further wrote that the other accused in the matter were not allowed to meet, despite being lodged in the same prison.
"…We 16 co-accused have not been able to meet each other, despite being in the same jail," he said. "But we will still sing in chorus. A caged bird can still sing."
In November too, Swamy had written a letter, describing his life in jail. Back then, he had said that he was allowed to meet other activists Varavara Rao, Vernon Gonsalves and Arun Ferreira, who were also in custody at the Taloja Central Jail near Mumbai.
The National Investigation Agency arrested Swamy last year and alleged that he was a member of the banned Communist Party of India (Maoist), and was involved in a conspiracy to instigate caste violence in the Bhima Koregaon village near Pune in 2018. He has been in judicial custody since October 9.
In November, people outraged after it emerged that the NIA had told a court that it would not be able to provide a sipper and straw to Swamy, which he needed to drink water as he suffered from Parkinson's disease. The NIA later provided him with the sipper and straw and refused that they had denied it.
Last month, the NIA opposed Swamy's bail plea, submitting to the court that it had sufficient evidence to prove that he was involved in "deep-rooted conspiracy" to fuel the Bhima Koregaon incident. It alleged that Swamy was also directly involved in the Maoists' movement.