Pastor in Central India Attacked by Villagers Twice in One Month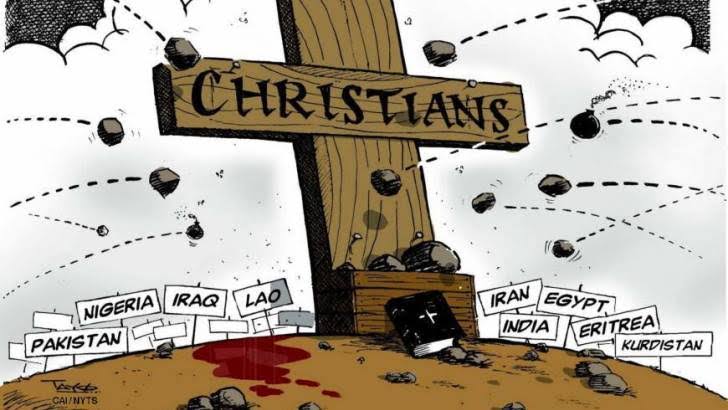 India– A pastor in India's Madhya Pradesh state was brutally attacked by a gang of tribal animists on April 3. Unfortunately, this attack came less than a month after a similar attack on the pastor by the same group of individuals.
On April 3, Pastor Lalu Kirade was attacked by several villagers in Bilood village, located in the Khandwa district of Madhya Pradesh. According to Morning Star News, Pastor Kirade was attacked as he returned home from the village grocery shop.
The assailants savagely beat Pastor Kirade, pinned him to the ground, choked him, and robbed him of the little money he had. According to Morning Star News, one of the assailants attempted to crush Pastor Kirade's vocal cords so that he would no longer be able to lead worship services.
Pastor Kirade was saved when members of his church were informed of the assault. However, Pastor Kirade was left severely injured as a result of the attack.
According to Morning Star News, Pastor Kirade was attacked by these same individuals in early March. In the March attack, the assailants beat Pastor Kirade and other members of his family as they drove them out of their home in Bilood village. Since then, Pastor Kirade and his family have been living in an open field outside the village.
To date, police have done little to protect Pastor Kirade and his family. According to Morning Star News, police were still reluctant to assist Pastor Kirade after reporting this most recent assault.
Sources: Persecution
Anti-Christian Conspiracy Used to Justify Proposed NGO Restrictions in India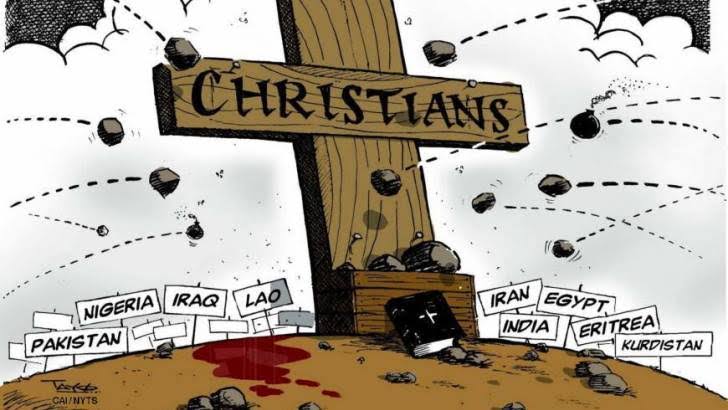 India – Earlier this week, the Bharatiya Janata Party (BJP) led government proposed adding new restrictions to India's Foreign Contribution (Regulation) Amendment (FCRA). Based on the debate in parliament, an often used anti-Christian conspiracy theory is being used to partially justify the proposed restrictions.
The proposed restrictions would require NGOs to use an Aadhaar card, a biometric electronic document, in order to conduction financial transactions with foreign sources. The government would also be given sweeping power to stop NGOs from using foreign funds by ordering a summary enquiry of the NGO's finances.
Critics of the new restrictions claim the government is seeking powers to harass NGOs, especially those critical of the current government and those led by religious minorities.
As the proposed restrictions were debated in the Lower House of the Indian Parliament, the Lok Sabha, members of the BJP used an anti-Christian conspiracy theory to justify the government's actions. These BJP members claimed that foreign funds were being used by Christians to fraudulently convert Hindus to Christianity.
"We know what happened in the Northeast, how things have changed in the last 50 years, and how a particular religion has become prominent," BJP leader SP Singh said. Singh went on to claim that foreign donations could also be correlated with civil unrest in India's Northeast.
Hindu nationalists frequently use the specter of fraudulent religious conversions to pass laws and regulations that limit religious freedom. According to these nationalists, Indian Christians are accused of converting poor Hindus to Christianity in mass by fraudulent means. Due to growing religious intolerance, many radical Hindu nationalists view almost all religious conversions to non-Hindu faiths as forced or fraudulent.
However, India's own population data does not support this conspiracy of mass conversions to Christianity. In 1951, the first census after independence, Christians made up 2.3% of India's population. According to the 2011 census, the most recent census data available, Christians still make up 2.3% of the population.
While many Christians have been accused of engaging in forced conversions, often by radical Hindu nationalists, no individual has been convicted of forced conversions in India. This is despite the fact that anti-conversion laws have been on the books in some states since 1967.
Sources:Persecution
കേന്ദ്രമന്ത്രി സുരേഷ് അംഗഡി കോവിഡ് ബാധിച്ച് മരിച്ചു
ന്യൂഡൽഹി : കേന്ദ്ര റയിൽവേ സഹമന്ത്രി സുരേഷ് അംഗഡി (65) കോവിഡ് ബാധിച്ച് മരിച്ചു. ഡല്‍ഹി എംയിസില്‍ ചികിത്സയിലായിരുന്ന ഇദ്ദേഹത്തെ ആരോഗ്യനില മോശമായതിനെ തുടർന്ന് വെൻ്റിലേറ്ററിൽ പ്രവേശിപ്പിച്ചിരുന്നു. സെപ്തംബർ 11നാണ് ഇദ്ദേഹത്തെ ആശുപത്രിയിൽ പ്രവേശിപ്പിച്ചത്. രണ്ട് ദിവസമായി വെൻ്റിലേറ്ററിലായിരുന്ന ഇദ്ദേഹം അല്പം മുൻപാണ് മരണപ്പെട്ടത്. രാജ്യത്ത് ആദ്യമായാണ് ഒരു കേന്ദ്രമന്ത്രി കോവിഡ് ബാധിച്ച് മരിക്കുന്നത്.ആദ്യഘട്ടത്തില്‍ രോഗലക്ഷണങ്ങള്‍ ഇല്ലായിരുന്നു. ട്വിറ്ററില്‍ മന്ത്രി തന്നെ രോഗവിവരങ്ങള്‍ പങ്കുവച്ചിരുന്നു. 2004 മുതല്‍ ബിജെപിയുടെ അംഗമായി ലോക്സഭയിലുണ്ട്.